Zain Ahmed Samdani, 21, founder of V-Bionic (and team1) has been awarded first place in Microsoft's 2022 Imagine Cup World Championship for ExoHeal, a modular exoskeletal hand rehabilitation device that helps patients with neurological damage recover faster, at a fraction of the cost of other options.
This is a remarkable achievement, given that thousands of students from over 150 countries participated in the 20th Microsoft Imagine Cup. On March 31, 2022, the V-Bionic team competed in the Global Finals with the top 16 teams from the Europe, Middle East and Africa (EMEA) region and were placed first in both the Health and General Ranking category and qualified for the World Championships in Seattle, USA. The V-Bionic team made the final cut, taking first place after a pitch and question-and-answer session winning $50,000 in Azure credits, a $100,000 cash prize, and a mentoring session with Microsoft Chairman and CEO, Satya Nadella.
Even more remarkable is the fact that V-Bionic CEO Zain Samdani is still a student studying robotics and Intelligent systems at Jacobs University, Germany. Like other team members, he is of Indian origin (Hyderabad), raised in Saudi Arabia.
Various news outlets have reported on the initial impetus to Zain Samdani's interest in robotics. Apparently, Zain's interest in robotics began as a 5-year-old seeing his mother tirelessly taking care of household chores. This sparked the idea to build a robot that could help her, leading his mother to encourage her "little scientist". His father too encouraged his projects in robotics when he built a 3D printed prosthesis for amputees and later the Robotic 3D printed Exoskeletons.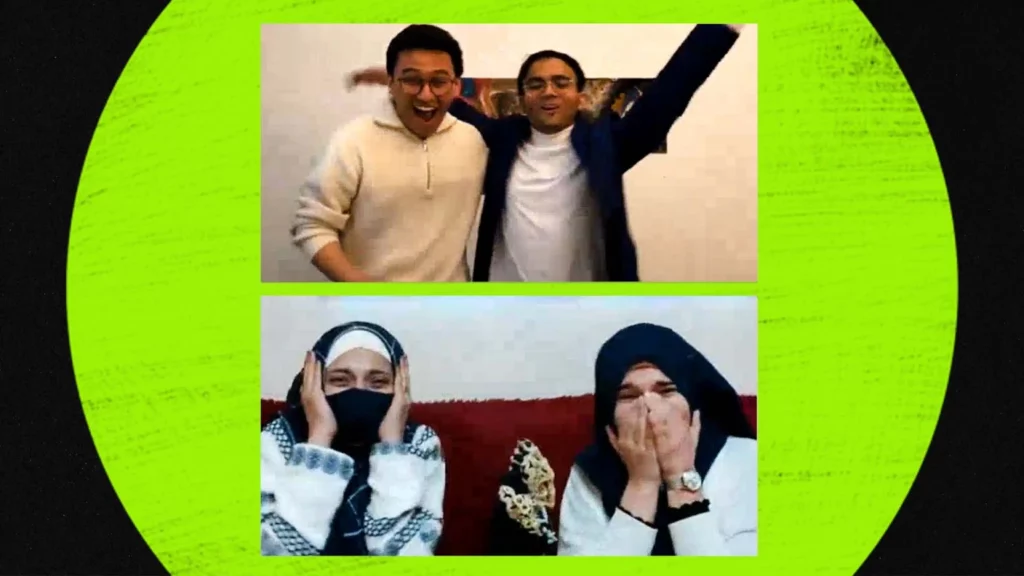 According to an earlier interview, Zain talked about meeting a relative (maternal uncle) afflicted with paralysis for the first time in 2015 during a family trip. Zain has spoken about how he was "shocked" to see him partially paralyzed due to a stroke, barely able to respond or even to lift a spoon.
On researching treatment options, Zain found out that the rehabilitation is time-consuming and psychologically strenuous, and the costs are prohibitive at ₹8,000-12,000 per session. These observations led him to develop ExoHeal, a wearable device, to help patients with hand paralysis. The device is divided into a sensory glove for the functional hand and an exoskeletal robotic glove for the paralyzed hand, based on the concept of neuroplasticity.
Zain credits reading The Brain that Changes Itself by Norman Doidge with helping him realize how neuroplasticity could help persons with disability. Zain had to conduct extensive primary and secondary research, including meeting various neuroscientists and physiotherapists.
While his research was ongoing in 2018, Zain was diagnosed with Intermittent Exotropia, a rare medical disability that doubled his vision every two to three hours. It took about four months to diagnose the disability and start treatment for it. "This condition deprived me of my ability to concentrate on my studies and aspirations, and just lead a normal life," Zain said in an interview. After three years, Zain's temporary disability was completely cured, and he considers it a "blessing in disguise".
In the words of its inventor, ExoHeal's technology works by "the exoskeleton forcing the paralyzed hand to mirror the motion of a functional hand. This allows the mirror neuron to trick the brain into believing that the paralyzed hand is alright, forming new neural connections and reviving the paralyzed hand. After using ExoHeal therapy, patients felt sensations in their paralyzed hand much faster than traditional therapy enabling paralyzed patients to have affordable, faster and accessible rehabilitation."
This is a rare, remarkable achievement that we hope will inspire many others to apply a spirit of empathic research and innovation to seek solutions for conditions classified as "hopeless".
---
1. V-Bionic team members include:
– Zain Ahmed Samdani (CEO) Germany
– Faria Zubair (Head of Design) Saudi Arabia
– Asfia Jabeen (Operations and community engagement) Saudi Arabia
– Ramin Udash (App Developer) Germany
– Zubair Ahmed (Advisor) Saudi Arabia