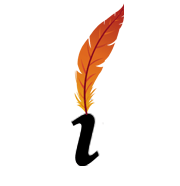 WE are students of Islam and journalists. We are driven by a passion to revive our Ummah's rich legacy of learning and driving positive change in the world.
We are on a mission to produce beneficial publications for Muslims, In sha Allah. Our content will be firmly and uncompromisingly rooted in and shaped by what Allah and His Messenger ﷺ have said, in the way understood and practiced by the Sahabah and the best generations of Islam.
The editorial team has experience in the mainstream media coupled with a background in Islamic studies, alhamdulillah, which will be our guiding force in choosing content that is topical and beneficial, without compromising on Islamic values.
You can learn more about our work in the Subscribe page.
Faraz Omar
Publisher and Editor
Faraz has been an editor at a national newspaper, founder of a popular blog, and has worked in multiple industries. He has an MBA in Finance.
Dr. Rahla Khan
Advisor
Rahla has over two decades of experience in journalism. She has worked for several publications in her career. She is a physician.
Zara Andleeb
Managing Editor
Zara is a planner, organizer, writer, and an Islamic teacher. She has a Bachelors in Islamic Studies and is pursuing a Bachelors in Arabic.
Zainub Khalid
Web Manager
Zainub manages our website and contributes to several aspects of work. She has multiple degrees including an MBA and a Bachelors in Islamic Studies.
Umm Muhammad
Salmah Shahnawaz
Bushra Wangde
Fatima Khalid
Sayama Wangde
Amena Tanveer
---
Contact us