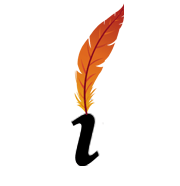 Muslim Ink is an online publication and platform for community-related information and services. We are focused on producing or facilitating quality and beneficial content for Muslims.
How can I write on Muslim Ink?
Thank you for considering to write for Muslim Ink. You can email your articles to editors@muslimink.com. Please view our writer guidelines here.
What is Muslim Ink's Books marketplace?
Muslim Ink's Books section is a marketplace for Islamic and modern books offered by reputed publishers and authors. Books cover a variety of topics from Islamic knowledge to contemporary topics to fiction.
What can I sell on your Books marketplace?
You can sell beneficial e-books or printed copies as long as you have the right to sell them i.e. you are not violating any copyright laws.
1. You will first have to set up a vendor account on Muslim Ink. Once you have set up an account and your store, you will be able to add your books through your dashboard.

2. Set up your book(s), it's price, category etc and click "Create Product" ("Create and Add New" is for multiple products):

a) For e-books, please select "Virtual" and "Downloadable" options. You will then get the fields where you can upload the e-book. Once a user completes the payment they will get access to download the book. You can limit the number of downloads you give to the user so the link will only work for the set number of times. You can also set an expiry date. All payments on Muslim Ink are process through Stripe. Your dashboard will give you details of your sales and customers.

b) For printed books, you can set it up in a similar way, except do not select "Virtual" and "Downloadable". For now Muslim Ink has set up a flat global shipping rate of $5. Please ensure your book is priced to include any additional shipping cost. You are of course responsible for order fulfillment. You are required to send the shipping and tracking details to the customer.
What about shipping rate?
We have a flat $5 global shipping rate at the moment. Please make sure your pricing covers for any additional shipping costs.
How much do I make from a sale
You make 90%. Muslim Ink takes 10% commission on every sale.
Currently we send our payments via PayPal. We are working on making other forms of payment available soon.
What if my needs are different?
Reach out to us if you have different needs and we will see how we can accommodate.
Will Muslim Ink promote my books?
Absolutely. Muslim Ink will promote books on its marketplace on all of its platforms. You can also proactively submit promotional articles and media content to Muslim Ink for better publicity.