The devastating 7.8 magnitude earthquake, that hit along the Turkish-Syrian border on Monday, struck an area that was already home to millions of refugees battling desperate circumstances and an area in Syria's northwest that is divided between government-held territory and the country's last remaining rebel-controlled enclave. There were more than 100 following aftershocks, one of which was a 7.5 magnitude quake hitting the same area.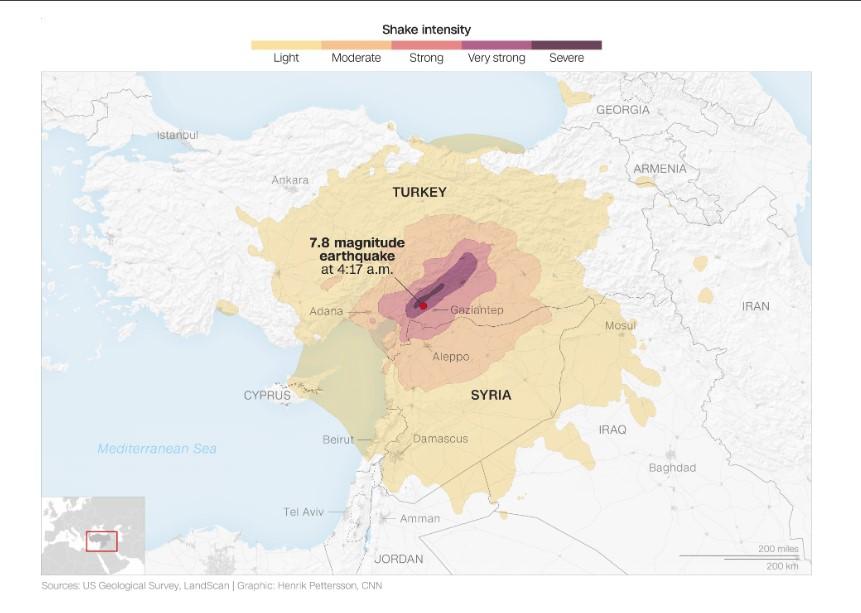 A substantial rise in the death toll has taken place with fears of an even further increase as time passes making every rescue nothing short of a miracle.
Current death toll figures stand at 16,000 and are expected to rise, with Turkey alone declaring at least 12,873 people dead, according to the country's Disaster Management Authority. According to the Ministry of Health in Syria, at least 3,162 people were dead in Syria.
The earthquake came as the Middle East is experiencing a snowstorm that is expected to continue until Thursday hindering rescue efforts and rendering many roads — some of them damaged by the quake — almost impassable.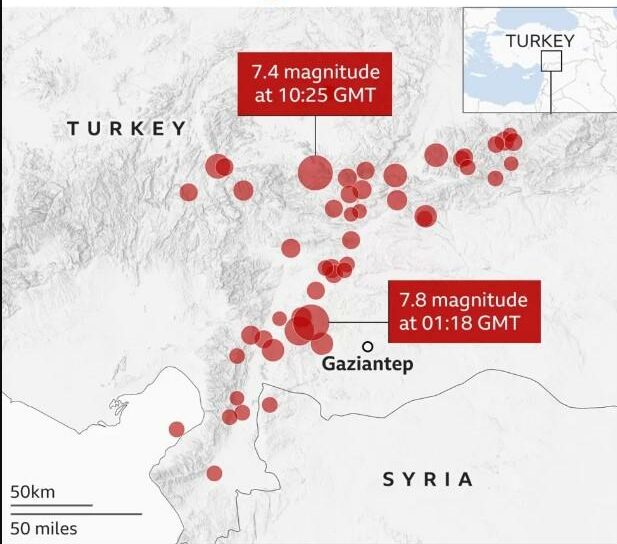 Turkish President Recep Tayyip Erdogan has declared a three-month state of emergency in 10 afflicted provinces of the country, aimed at allowing relief workers and financial aid to reach the stricken areas.
Search teams and relief supplies started pouring in Tuesday from dozens of nations but people in some of the areas of Turkey and Syria hit hardest by the devastating earthquakes said they felt they had been left to fend for themselves.
The United Nations said it was "exploring all avenues" to get supplies to rebel-held northwestern Syria.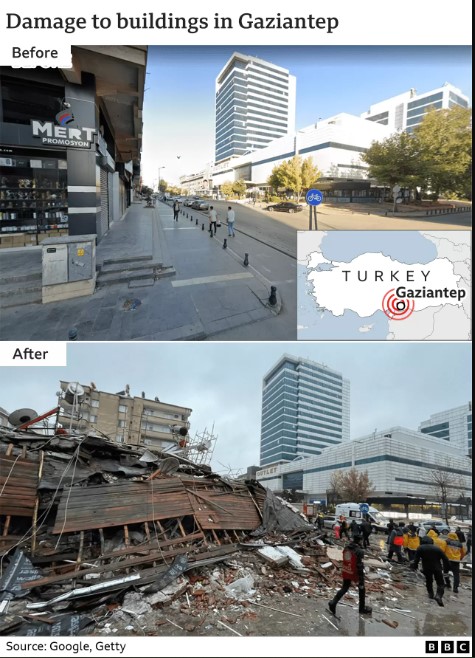 Survival Stories
Amid the tragedy and horror of the natural disaster, reports of miraculous and dramatic rescues have emerged including a newborn baby pulled alive from rubble in Syria, still tied by her umbilical cord to her mother who died in Monday's quake along with her whole family.
Among the survivors, an entire family was rescued in the Idlib province in western Syria on Tuesday, according to the humanitarian organization Syria Civil Defense.
Survivors have been found after being trapped for nearly two days. In Salqin, Syria, a girl named Aisha was pulled from the rubble Tuesday night after being buried for 40 hours, according to rescuers. Cheers erupted as the White Helmets carried the child away from the debris.
A young Syrian refugee named Muhammed was pulled from the wreckage Tuesday evening in Antakya, Turkey, after being stuck for nearly 45 hours, according to local officials. A first responder was captured giving the child water from a bottle cap as rescuers worked to free him.
Another rescue effort, coordinated by British and German workers, saw a Turkish mother and her little boy extracted from the rubble of a building in Kahramanmaras, close to the epicentre of the disaster. Despite being trapped for more than 72 hours, unable to move, both were hauled to their freedom after an eight-hour rescue operation and have survived despite sustaining considerable injuries and severe dehydration.
* * *
For those who have escaped the quake, the future still seems bleak. Many have taken refuge from relentless aftershocks, cold rain, and snow in mosques, schools, and even bus shelters, burning debris to stay alive.
Harsh winter weather hampered search efforts and the delivery of aid and made the plight of the homeless even more miserable. Some areas are left without fuel and electricity.
With the rising death toll and damage, the disaster has quickly become the deadliest in Turkey since 1999, when 17,000 died, one of the deadliest quakes of the century.