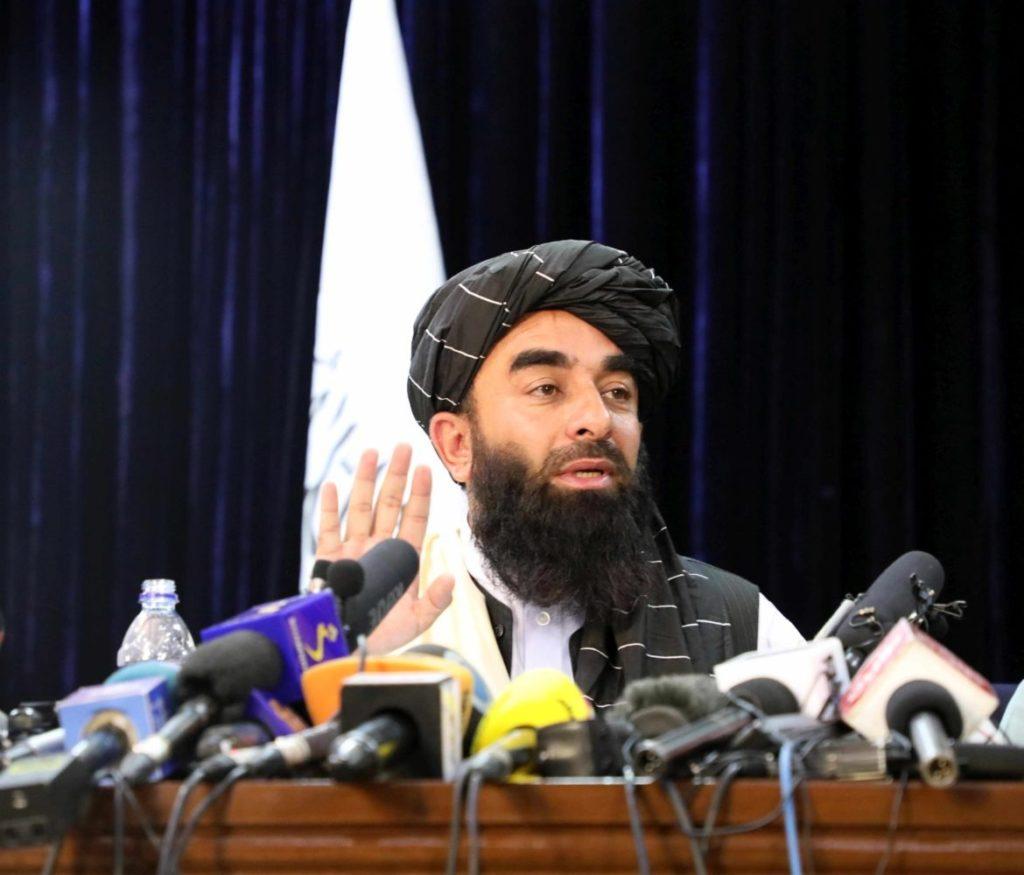 Taliban spokesperson Zabihullah Mujahid addressed the public in first press conference following the takeover of Afghanistan on Tuesday, August 17, 2021.
On Victory
"We have expelled the foreigners and I would like to congratulate the whole nation on this."
"Freedom and independence seeking is a legitimate right of every nation. The Afghans also use their legitimate right after 20 years of struggle for freedom and for emancipating the country from occupation, this was our right and we achieved this right. And we would like to express our gratitude to almighty God for having brought us to this stage."
"We have pardoned anyone, all those who had fought against us."
Security
"Our forces are there 24 hours around the clock to ensure your security, undoubtedly."
"Our plan was to stop at the gates of Kabul after capturing all other provinces, so that the transition process is completed smoothly without us entering Kabul, so that we stopped troubles and harms and damages.
"But unfortunately, the previous government was so incompetent. As a result of their actions, their security forces could not do anything to ensure security and we have to do something, we have to take responsibility. So that was the reason: the abusers and the rioters. They wanted to abuse the name of the Islamic Emirate, to enter houses, or to harass the people or to steal. So we, therefore, instructed our forces to enter Kabul to ensure, to stop all this and to ensure security."
Religion, governance, and economy
"We have the right to act on the basis of our religious principles and rules and regulations, it's of the right of Afghans."
"Our struggle was to form the Islamic government… You could see that we managed to control the whole country in a matter of days, but we're not arrogant for this."
"We hope that as soon as conflict has done away with Afghanistan, we are going to build infrastructures of the economy."
"We are going to be working on our natural resources and our resources in order to revitalise our economy, for our reconstruction, for our prosperity."
"We are the servants of the nation. Before that, the benefit of the nation, both in this world and for the next world."
"Let's talk about the law after the government is formed. They're going to decide what kind of laws are going to be presented to the nation. This will be the due responsibility of the future governments, with the participation of all people."
"I should mention that Afghanistan will have a strong Islamic government… We will do our most to make sure that everybody is included in the country, even those people against us in the past."
Women's rights
"The issue of women is very important. The Islamic Emirate is committed to the rights of women within the framework of Sharia… They are going to be working with us, shoulder to shoulder with us."
"Our women are Muslim. They will also be happy to be living within our frameworks of Sharia."
"…we are going to allow women to work and study within certain frameworks. Women are going to be very active in the society, but within the frameworks of Islam. Women are a key part of society and we are guaranteeing all their rights within the limits of Islam."
Media
"Impartiality of the media is very important. They can critique our work, so that we can improve."
"It's very important that the Afghans are giving a lot of importance to their national values, national unity, national consensus. The media should not work against this national values, against national unity."
"When it comes to ethnic differences, religious differences and hostilities, they should not be actually promoted by the media, they should work on the country for the unity of the nation to have peaceful brotherly living together."
Opium production
"We are assuring our countrymen and women and the international community, we will not have produce any narcotics. In 2001, if you remember, we had brought narcotics content production to zero in 2001, but our country was unfortunately occupied by then and the way was paved for reproduction of narcotics even at the level of the government – everybody was involved…
"From now on, Afghanistan will be a narcotics-free country but it needs international assistance. The international community should help us so that we can have alternative crops. We can provide alternative crops. Then, of course, very soon, we can bring it to an end."