Recently published satellite images reveal the extent of Pakistan's deadly floods and how an overflowing Indus River has turned part of Sindh Province into a 100 kilometer-wide inland lake.
The new images, taken on August 28 from NASA's MODIS satellite sensor, show how a combination of heavy rain and an overflowing Indus River have inundated much of Sindh province in the South.
When compared with the images taken at the same time time last year by the same satellite, it shows the shocking transformation of the river and its tributaries contained in what appear by comparison to be small, narrow bands, highlighting the extent of the damage in one of the country's hardest-hit areas.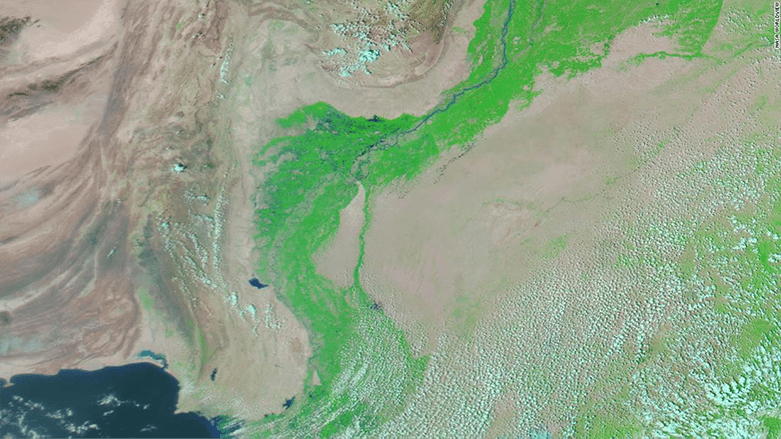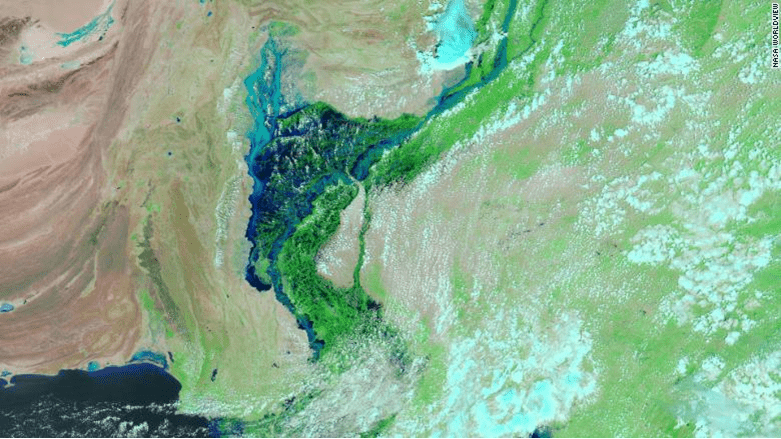 Overflowing Indus River - August 2021 (left) and August 2022 (right).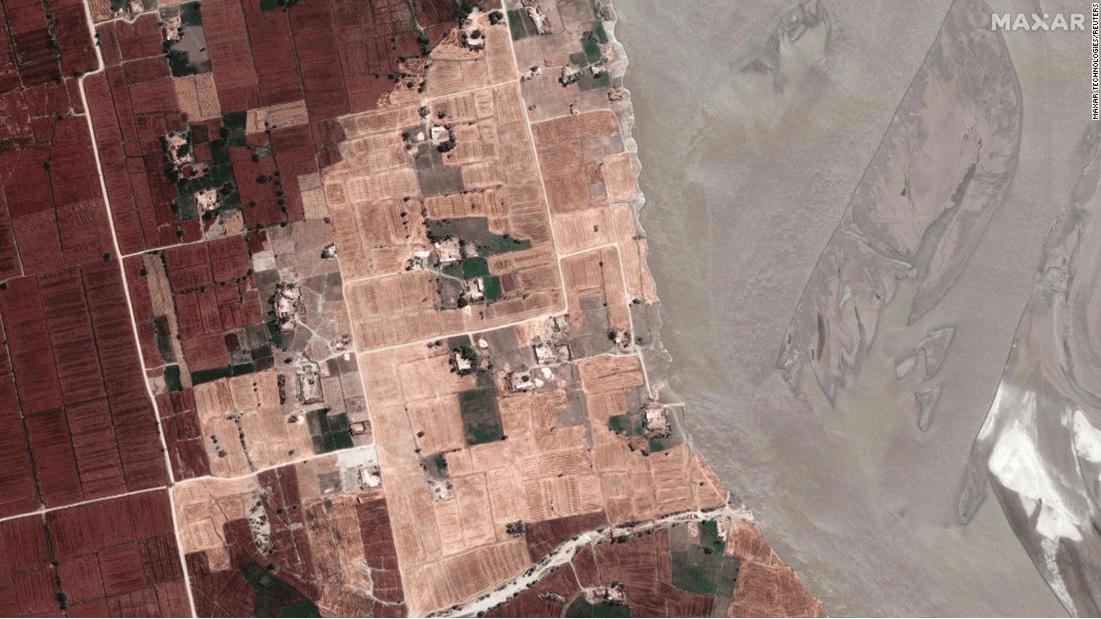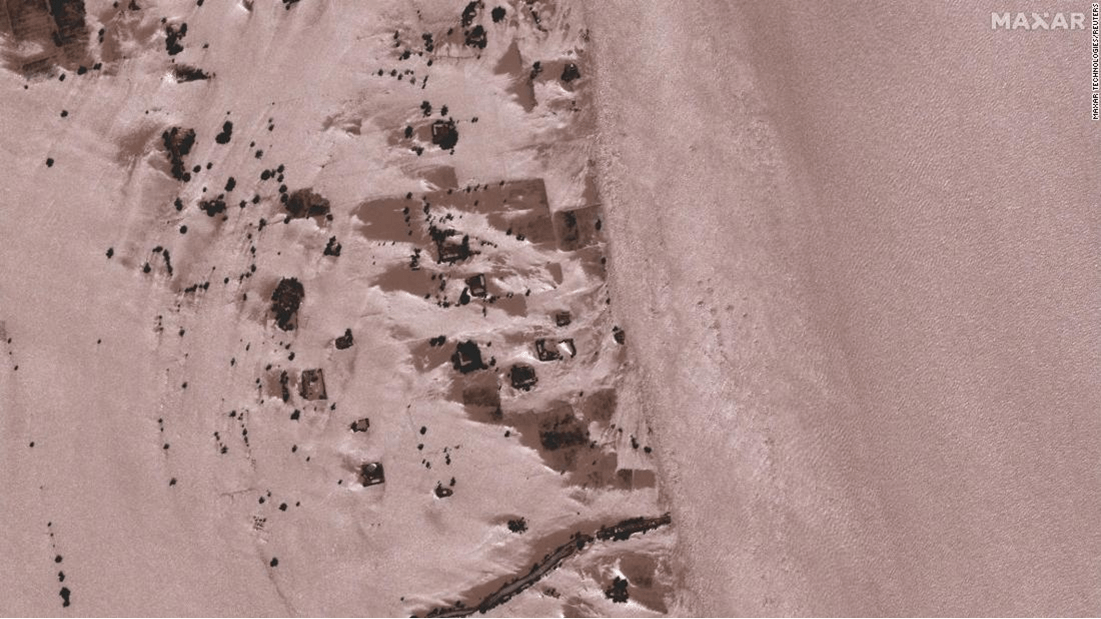 Fields and homes along the Indus river - before (left) and after (right).
Pakistan's main rivers, the Indus and the Swat, are still swollen and the National Disaster Management Authority warned emergency services to be on maximum alert, saying floodwaters on Wednesday could cause further damage.
The deadly floods are threatening to engulf up to 1/3rd of the nation by the end of the monsoon season, taking not only a high toll on lives but also infrastructure, and wreaking havoc on crops across farmland in the middle of a food crisis.
As of now, about 1,162 people are reported to have lost their lives and 3,554 are injured since mid-June , the National Disaster Management Agency (NDMA) said Monday, as the unrelenting rain raised fears of more fatalities to come. Nearly half a million homes have been destroyed, according to NDMA.
Health Crisis
The millions of people affected by the floods face major health hazards including potentially deadly diseases such as malaria and dengue fever, the WHO warned in a statement Tuesday.
"Ongoing disease outbreaks in Pakistan, including acute watery diarrhoea, dengue fever, malaria, polio, and Covid-19 are being further aggravated, particularly in camps and where water and sanitation facilities have been damaged," the WHO said.
Climate Crisis and Recovery
Pakistan is responsible for less than 1% of the world's planet-warming gases, European Union data shows, yet it is the eighth most vulnerable nation to the climate crisis, according to the Global Climate Risk Index. It's paying a hefty price, not only with lives but destroyed schools, homes and bridges.
The United Nations issued an appeal for $160 million in emergency funds on Tuesday, barely enough to scratch the surface of the $10 billion needed. Countries from the United States to Turkey are pitching in with aid, rescue helicopters, food and medical supplies. Yet the need is greater than what the world is giving.
The recovery is expected to take years, the International Federation of Red Cross and Red Crescent Societies in Pakistan has said. And chances are any recovery will be interrupted by yet another disaster – a situation that keeps the country from fully recovering and pulling more of its people out of poverty.
"And while we understand that the new reality of climate change means more extreme weather, or monsoons, more extreme heat waves like we saw earlier this year, the scale of the current flood is of apocalyptic proportions. We certainly hope it's not a new climate reality." said Pakistan's Foreign Minister Bilawal Bhutto Zardari in an interview with CNN Tuesday.