'I could not reconcile faith with the industry'
Muslim supermodel who quit fashion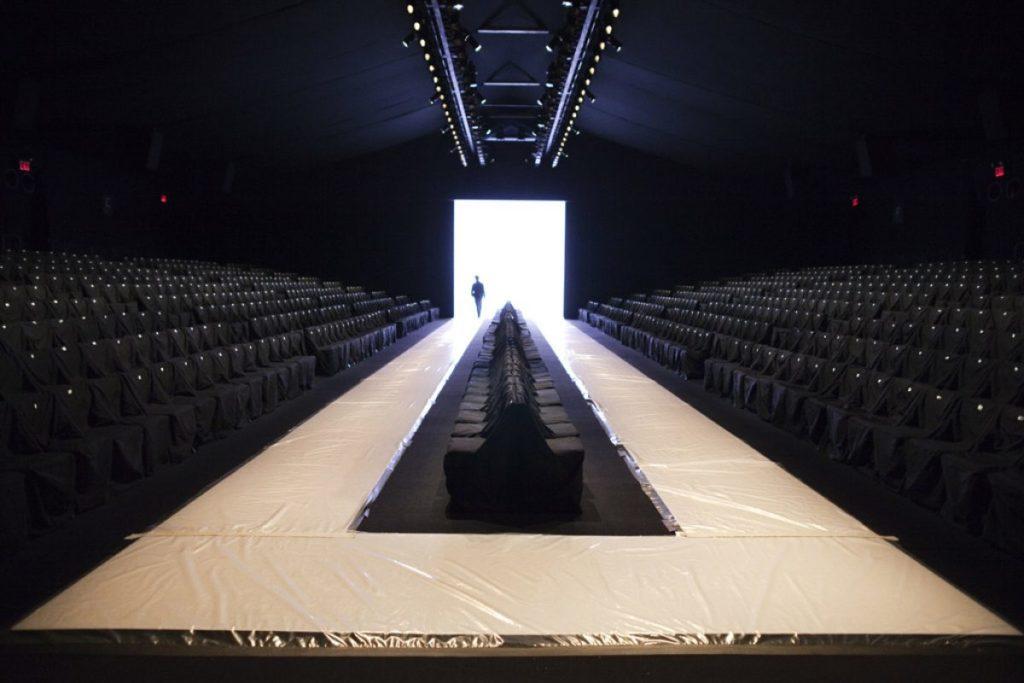 Halima Aden, 23, who became the first 'hijabi' supermodel surprised the industry last year by quitting her budding career.
Halima, who rose from a childhood in a Kenyan refugee camp to make history wearing the hijab on the catwalks of Milan and New York, and appeared in a burkini on the cover of Sports Illustrated.
In an emotionally raw Instagram post, she explained that she could not reconcile her faith with the demands of the industry that had made her a star. She had told no one what she was about to do.
"I said I'm walking away and, no kidding, my emails flooded. I had offers from fashion brands, to do the cover of X-Y-Z magazine. And I turned them all down. Like, 'Nope – you're not going to use me now.'"
From the outside, it had seemed that Halima was changing fashion. Raised by a single mother who had fled violent turmoil in Somalia, she was granted asylum in the US with her family aged seven. She was spotted during a beauty pageant in her home state of Minnesota in 2016, mentored by Carine Roitfeld and was soon walking runways for Max Mara, Yeezy and Dolce & Gabbana. Brands believed that she was their gateway to a vast untapped market of Muslim women who want style without compromising their faith, just as mainstream fashion was also having a modest moment.
In many ways she was able to forge an untrodden path for Muslim women in the fashion industry; clauses in her contract ensured her a private space to change outfits backstage, and she turned up to shoots with a suitcase full of hijabs and other modest accessories.
She was branded the first Muslim supermodel, and touted as a sign that the industry was changing for the better.
Away from the spotlight, though, it was a different story. "In the first two years I had a lot of control, but for the last two years I was getting comfortable and trusting the styling team to put me in outfits and play with my hijab any which way they wanted to. Fashion is a very creative space so I don't want to blame them. But I saw my hijab shrinking to something I didn't even recognize any more."
❝
I saw my hijab shrinking to something I didn't even recognize any more.
Looking back through Halima's archive, the transition is clear. In the pageant and her early modelling days, when she was wearing her own hijab and styling herself, her head coverings are stylish but simple. In later images, they have been replaced by jeans, tulle or intricate jewellery – symbols of fashion, not faith. On set, she was the only Muslim, always bearing the burden of explaining to stylists and photographers what is and isn't compatible with her faith.
Her epiphany about the industry eventually came from within her close-knit, traditional family. "My little cousin wanted to model; she was asking me to introduce her to my agency. And I said no, absolutely not, because of what I'd seen behind the scenes. So when I said no to her, I started to think, 'Why am I in this industry?' That was the tipping point. I didn't want to be a hypocrite."
Ten months on, Halima says she has no regrets about quitting. And now she is coming back to fashion – 'coming home', as she puts it – with a string of collaborations with modest fashion houses that she has hand-picked.
On the one hand, it is a great business move: the Islamic fashion market is booming and is projected to be worth $400 billion by 2024. On the other, it is a natural fit for a woman who has worn the hijab since she was six.
Now she has a new approach to the industry. "I want to support brands that I truly believe in, where 100% our values align."
❝
"I want to support brands that I truly believe in, where 100% our values align."
Modanisa, a Turkish modest fashion house, has signed Halima as its global brand ambassador. On one of its sets, several of the crew are also wearing hijabs, and the headscarf that Halima is wearing is once again her own choice.
She has seized back control of her life and career in an industry where models are too often left without agency over their own bodies.
Her decision to quit resonates far beyond religion: abuse scandals have been uncovered across modelling, where girls as young as 14 have been catapulted into a world where strangers have access to their bodies.
"On Instagram it looks glamorous, but burnout is real. Young men and women who are sometimes at their most vulnerable are entering this industry. People come and touch you, fix you without permission. I had so many models, some of them even bigger than me, reaching out and saying thank you for speaking up," Halima said.