"Hijrah: In the Footsteps of the Prophet ﷺ" is Ithra's first traveling exhibition, exhibiting at Ithra's iconic building in Dhahran, Saudi Arabia for nine months before traveling across the country and then globally during its five-year run.
The research-based artistic exhibition takes a deep hard look at the eight-day and 400 km journey the Prophet and his companions took escaping from persecution and death threats over 1400 years ago. It marked the beginning of the Muslim calendar and is considered a monumental historical event that shaped Islamic history and culture from that moment onwards.
The significance of the Hijrah can be defined as the transition from the practice of Islam as an act of worship to a way of life, and the Ithra exhibition presents that journey to modern audiences through a multidisciplinary immersive display. The exhibition traces the journey in physical terms and probes its global socio-political and cultural significance.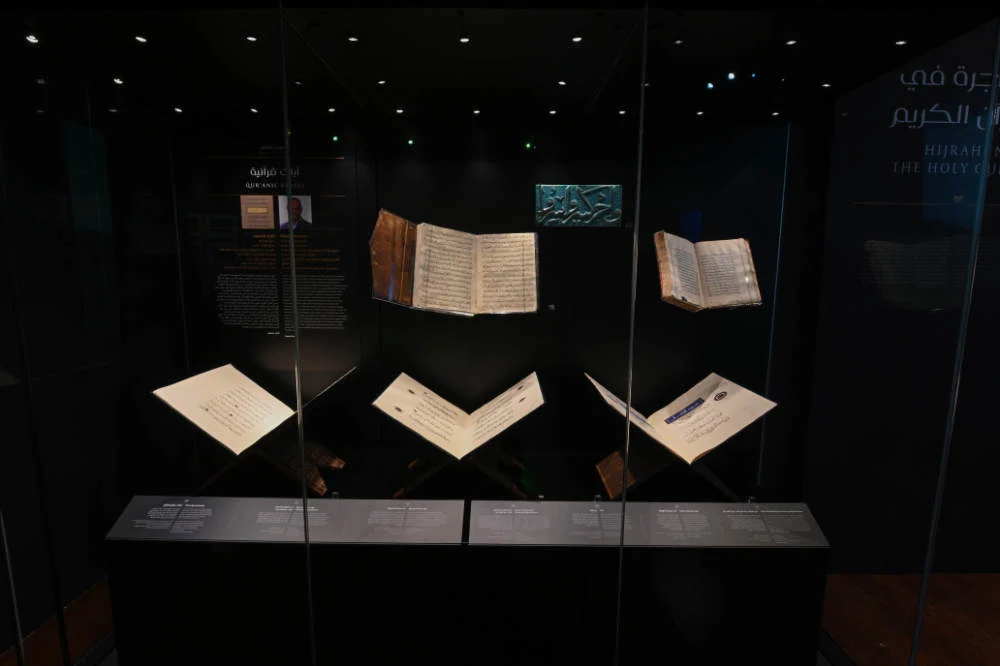 The project includes a wide variety of things to see, artifacts and replicas from the period, newly commissioned art pieces, auditory-visual experiences in both Arabic & English, a theater performance, academic research by renowned scholars in the field, and a cinematic retelling of what happened among others.
Three years in the making as a collaborative effort, the exhibition is presented by Ithra in partnership with key regional and international organizations, leading scholars, and artists who will provide specially commissioned works.
Using language, poetry, and recordings of the call to prayer, the exhibition offers visitors an opportunity to be transported to the holy lands. Many things on display are being shown publicly for the first time.
"The Hijrah route is inaccessible by car. You literally have to walk it. It goes through meandering little valleys, and it's very rocky. I think a lot of you when you think of Hijrah abroad, people outside Saudi Arabia think of the sand dunes. It's not. It's mountainous and it's really difficult terrain," added curator Dr. Idries Trevathan.
"As one of the most detailed studies ever of the history and topography of the Hijrah, this exhibition exemplifies Ithra's wider mission to tell the world's defining stories through art, heritage, culture, and research," said Ithra director Abdullah Al-Rashid.
"This exhibition represents significant advances in academic research around the history of Islam while its focus on the human story surrounding the journey and our shared human values will also promote greater understanding, empathy, and tolerance."