BAKU, Azerbaijan: Mosques in the Nagorno-Karabakh region's symbolic city of Shusha called local Muslims to the weekly Friday Prayer for the first time in nearly three decades in November, 2020.
The adhan was first called out of the historical Yukhari Govhar Agha Mosque, with Azerbaijani soldiers converging on the building to perform their prayers.
Shusha, which was occupied by Armenian forces on May 8, 1992, is a strategically important city in the Upper Karabakh region, also known as Nagorno-Karabakh, an internationally recognized territory of Azerbaijan. It is located on the road to Khankendi, the region's largest city.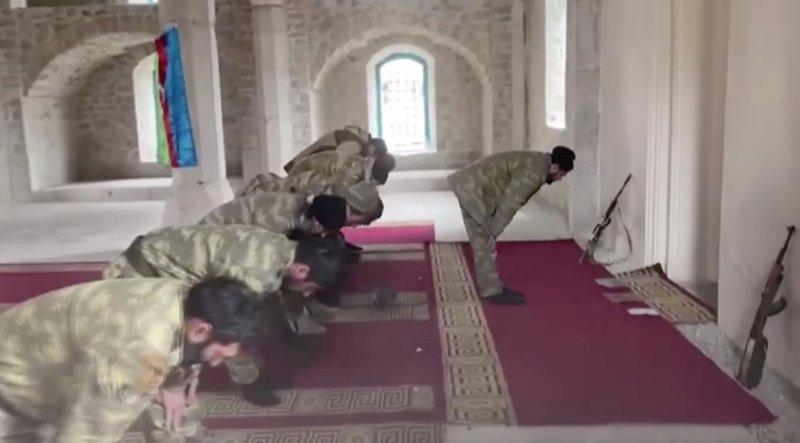 Azerbaijani President Ilham Aliyev announced on Nov. 8 that Shusha had been liberated from Armenian occupation after clashes broke out on Sept. 27.
"After 28 years, the adhan will be heard in Shusha," said Aliyev, donning a military uniform in an address to the nation.
Baku liberated several cities and nearly 300 of its settlements and villages from Armenian occupation during this time.
On Nov. 10, the two countries signed a Russia-brokered agreement to end the fighting and work towards a comprehensive resolution.
Turkey welcomed the truce, which resulted from Baku's military successes against Yerevan.