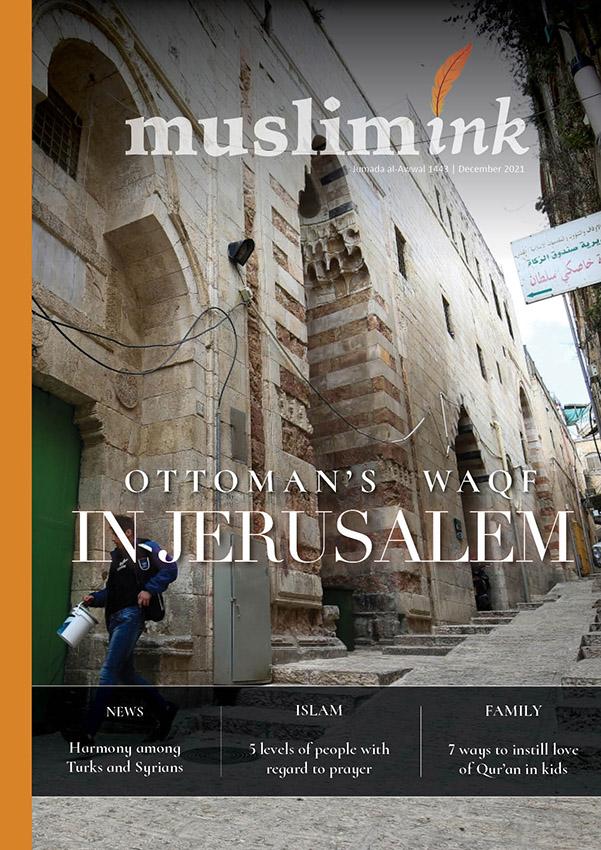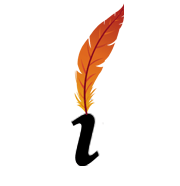 How a Turkish town became an example for harmony among natives and refugees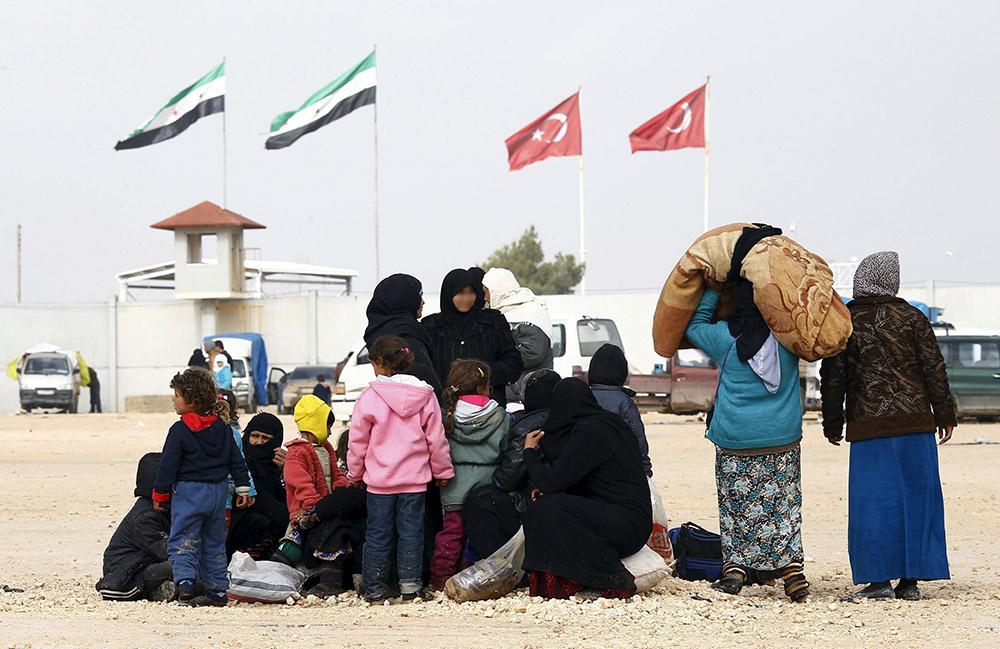 A sleepy little town in Turkey on a hot plain near the Syrian border, Kilis, has embraced refugees from across the border and the changes they have brought with them. Over the past decade, 3.6 million Syrians have settled in Turkey, and the population of Kilis has doubled in size, to about 200,000 people.
President Recep Tayyip Erdogan urged citizens to treat Syrians escaping the war as guests, and Turkish citizens responded by accepting the newcomers and extending hospitality. However, in the years that followed, due to several economic and social challenges, some conflicts emerged among Turks and the Syrian refugees.
Kilis is an unusual place where Turks and Syrians speak well of each other and minor mishaps and inconveniences are mostly overlooked. This could be because many people in Kilis, just 30 miles north of the Syrian city of Aleppo, had relations with Syrians before the war.
Both sides have benefited with the influx of Syrians, who opened bakeries making the flat bread they ate back home and introduced roast chicken restaurants. Turks, who have always favored grilled meat, kebabs and meatballs, abstained at first but now have adopted the new fare as their own. Syrian favorites such as hummus and falafel have expanded Turkish menus.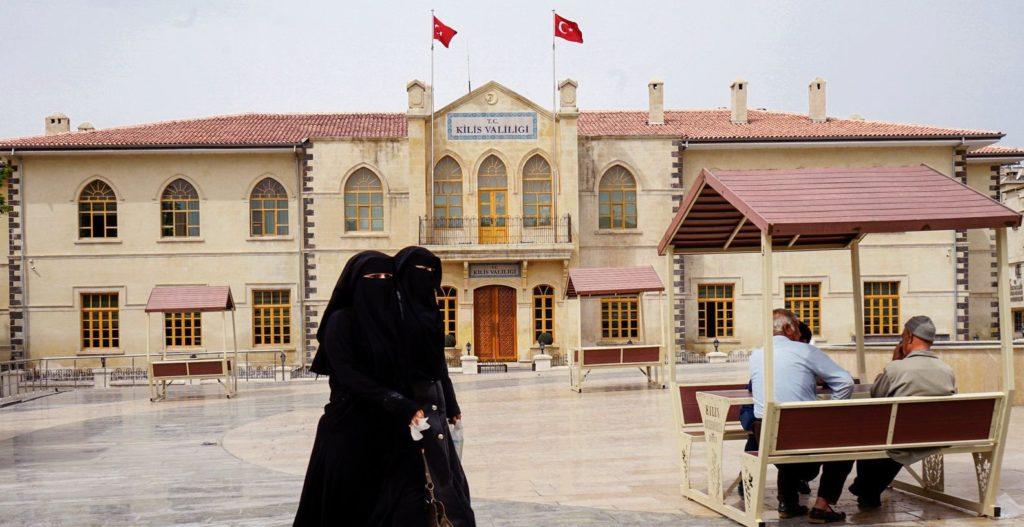 The arrival of the Syrians also set off a building boom and brought investment that has transformed the city. Syrians renovated much of the old city center, opening small shops and businesses, and expanding the open-air markets for fruit, vegetables and livestock.
Syrian children are now integrated into Turkish government schools, and intermarriage has become increasingly common with the two communities socializing together.
---
Disney supports initiative to change how movies portray Muslims
A new initiative to promote the inclusion of Muslims in filmmaking has been created by an advocacy group with the support of the Walt Disney Company — following a report issued this year that found that Muslims are rarely depicted in popular films and that many Muslim characters are linked to violence.
The project, the Pillars Muslim Artist Database, was announced recently by the Pillars Fund, an advocacy group in Chicago. It produced the earlier report on depiction along with the University of Southern California Annenberg Inclusion Initiative and others.
Kashif Shaikh, a co-founder of Pillars and its president, said that when the group discussed the findings, those in the industry often said they did not know where to find Muslim writers or actors.
The database, Shaikh said, aims to give Muslim actors, directors, cinematographers, sound technicians and others, who could help create more nuanced portrayals, the chance to compose online profiles that can be reviewed by those hiring for film, television and streaming productions.
That way, "Muslims around the country would be able to opt in and talk about their talents, talk about their expertise," Shaikh said. "It was really meant to be a resource for the film industry."
The report on depiction, "Missing & Maligned," was issued in June and analyzed 200 top-grossing movies released between 2017 and 2019 across the US, UK, Australia and New Zealand.
Of 8,965 speaking characters, 1.6 percent were Muslim, the report said. It added that just over 60 percent of primary and secondary Muslim characters appeared in movies set in the historical or recent past. Just under 40 percent appeared in three movies which took place in present-day Australia, the report said, and most of those characters — including "the only present-day Muslim lead" — appeared in one movie, "Ali's Wedding," released in 2017.
Pillars, along with the Inclusion Initiative and the British actor Riz Ahmed and his production company, Left Handed Films, also released a companion report titled "The Blueprint for Muslim Inclusion" that was intended to "fundamentally change the way Muslims are portrayed on screen."
Before the reports were issued, Shaikh said, Pillars had begun conversations with Disney, which supported the creation of the database with a $20,000 grant.
---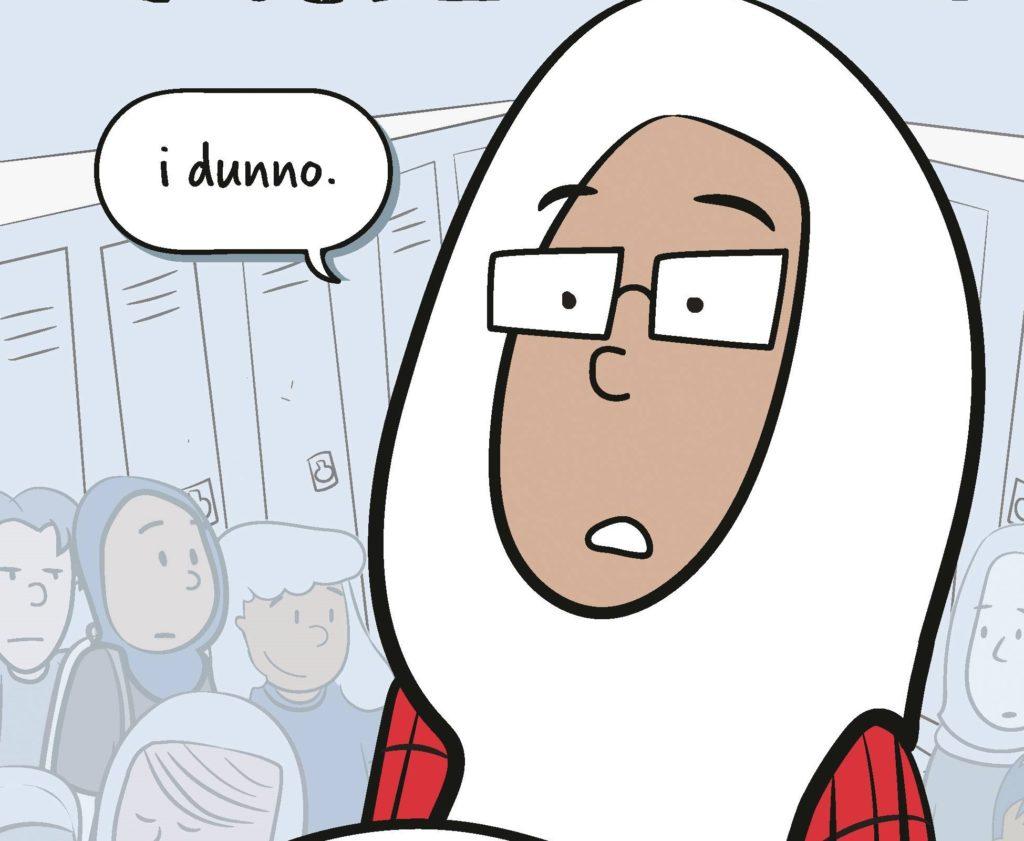 Muslim comic artist draws readers with witty, light-hearted humor
In the past four years, Huda Fahmy has penned three books featuring her fictional alter ego, who's also named Huda F. In the latest, Huda F Are You?, Fahmy moves the character to Dearborn, Michigan, a Muslim hotspot where hijabs are more common than in your average American city.
Huda F Are You? is the most narrative of Fahmy's three books. (Her previous two, 2018's Yes, I'm Hot in This: The Hilarious Truth about Life in a Hijab and 2020's That Can Be Arranged: A Muslim Love Story, assemble a collection of comics with recurring characters.)
Before her career in comics, Fahmy spent eight years teaching middle and high school English literature. In 2016, she had her first son and took a break from teaching to focus on writing, which had always been her passion. Soon after, Donald Trump was elected president and she saw a call on Twitter for more Muslim writers. Fahmy submitted a collection of essays to literary agents, but no one was interested. A year later, her sister suggested she turn her essays into comics. Fahmy had never drawn before but had always loved the Sunday comics. "She was like, 'Can you just do stick figures? Can you take this story and turn it into a little stick-figure comic for me?'" In Fahmy's words, a lightbulb went off.
She started posting her comics on Instagram, gradually amassing a following of over 300,000 users. Her secret? Light-hearted humor and clapback wit. She knows how to engage with audiences around the world and creates a sense of unity and confidence by cracking jokes. "It's really important that Muslims get afforded that luxury of nuance," says Fahmy. "This is a Muslim story, not the Muslim story," she says of her latest work.
Abridged from Bustle
---
What's behind Lebanon's economic crisis?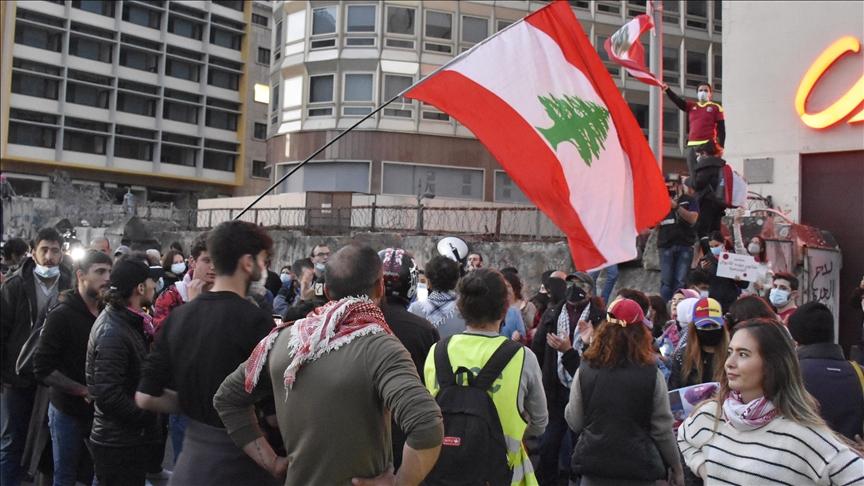 In recent years Lebanon has been reeling from one crisis to another. On Aug. 4, 2020, there was a massive explosion in an area where 2,750 tons of ammonium nitrate had been stored at Beirut's port since 2014 within walking distance of residential neighborhoods.
The explosion was one of the largest non-nuclear blasts in history and killed at least 216 people (the exact figure is unknown) and injured more than 6,500. It left hundreds of thousands homeless and damaged 85,744 properties.
The Beirut explosion was the most visible symptom of the malaise afflicting Lebanon since the end of the 15-year civil war in 1990. The country's economy has collapsed under the burden of financial and economic mismanagement over the years.
Lebanon is struggling with a crisis the World Bank has called a "deliberate depression" with more than 70 percent of the population of a once-middle-income country living in poverty. The local currency has lost more than 90 percent of its value. In 2019, banks locked depositors out of their accounts, unable to retrieve their own depreciating funds. With triple-digit hyperinflation in place, food prices have increased 550 percent since 2019.
Unemployment is rampant, businesses are closing and thousands of people are emigrating. Frequent power outages, intermittent internet services, and even staples like bread, gas and medicine are in short supply "in a country once called the Hospital of the East" according to a New York Times article.
What ails Lebanon?
Lebanon's civil war ended with a cross-sectarian political system, similar to the system instituted in Iraq after the 2003 US invasion which reduced the state to bankruptcy and weakened its institutions.
The power-sharing deal that ended the civil war is known as the Taif Agreement (named after the Saudi city where it was negotiated) divided Parliament, the cabinet and senior civil-service positions equally between Christians and Muslims (eliminating a prewar Christian advantage).
Lebanon's post-civil war government divides positions among the country's 18 officially recognized sects. The president must be a Maronite Christian, the prime minister a Sunni Muslim and the speaker of Parliament a Shiite Muslim. The idea was that every community would be represented but the result has been widespread factionalism and chaos.
However, even 30 years after this, some of the Taif Agreement's provisions, like decentralization and the creation of a Senate, have not been implemented. The militia leaders' financial networks, including ownership of banks, have become politician-aligned financial networks and banks.
Lebanon has had caretaker governments for more than three of the past 10 years, although the judiciary is an independent body, in practice it is subordinate to the political ruling class. Talks with the International Monetary Fund collapsed because the Lebanese government could not agree on the size of the financial losses due to infighting.
The high interest rates on bank deposits encouraged a rentier economy that disincentivized investment in industry and agriculture.
Hala Bejjani, the former managing director of Kulluna Irada, a civic organization for political reform, and a team of development specialists, economists and finance experts met with senior politicians, including the president, in March 2020, to warn of an impending financial implosion and suggest ways to avert it. The leaders didn't really care much.
A new Lebanese government headed by Najib Mikati was formed in September, and in October it restarted the forensic audit of the central bank and talks with the I.M.F. The Saudis and their gulf allies, meanwhile, have withheld aid that would help dig Lebanon out of its deep hole, largely because of Hezbollah's powerful role within the state and its strong ties to their regional nemesis, Iran. The West has also said that aid will be predicated on reforms and anti-corruption measures, a condition it has made and ignored in the past.
Some Lebanese blame Hezbollah for the port blast, accusing it of having a connection to the ammonium nitrate and of stockpiling weapons at Hangar 12, which made it a target of an Israeli airstrike that set off the port explosion. (Israel denies the allegation.) Hezbollah's detractors also claim the ammonium nitrate at the port was destined for its ally, the Syrian regime, for so-called barrel bombs. Hezbollah, for its part, denies any connection to the fertilizer or the blast, maintaining that the substance was stockpiled by Lebanese on the other side of the political spectrum who are opposed to President Bashar al-Assad of Syria, to be used by al-Assad's opponents in their improvised explosive devices.
The blast aside, detractors say that Hezbollah bears most of the responsibility for eroding the state's authority, because it has established a powerful ministate within the state, backed by its weapons. Eventually, a weak state suits Hezbollah. According to the New York Times report, Hezbollah members admit that a strong state would be impossible in the existing system and that the sects are stronger than the state.
---
Mud mosque from 60 AH has been discovered in southern Iraq. The mosque measures eight metres wide and five metres in length. An excavation team from the British Museum found it in Iraq's Al Rifai district.
(Iraq News Agency)
---
Turkey's economy grows but inflation growth and currency slump continue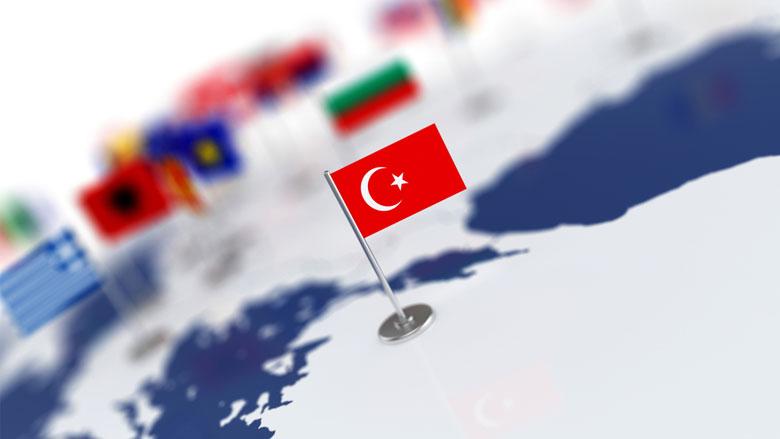 Turkey's economy expanded at a faster pace than most peers in the third quarter, but soaring inflation and a slump in the lira triggered by central bank interest-rate cuts pose a threat to incomes and longer-term growth.
Data show the $765 billion economy beat most Group of 20 nations to grow an annual 7.4%. Gross domestic product surged 21.7% annually in the second quarter from a contraction at the peak of the pandemic, the biggest increase since at least 1999.
Domestic demand strengthened "thanks to the faster vaccine rollout and economic reopening, which was evident in retail sales," said Fatih Akcelik, an economist at Deutsche Bank, according to a Bloomberg report. Strong exports and better tourist revenues helped, he said.
Under pressure from President Recep Tayyip Erdogan, the central bank has slashed 4 percentage points off borrowing rates since September. Erdogan portrayed the rate cuts as central to a pivot toward an economy with greater investment and job creation. Yet the policy stance has come at the cost of lira depreciation and faster price gains.
Strong real GDP growth isn't translating into higher living standards for many as inflationary pressures lead to declining purchasing power for some households.
The lira sank past 13 per dollar for the first time recently, capping the second-biggest plunge in 20 years after Erdogan defended his demands for lower borrowing costs. The weaker currency means GDP per capita in dollar terms has fallen, with inflation already hovering around 20%.
---
Waqf of the Ottomans
Jerusalem's charity kitchen has been feeding 1000 people everyday for the past 500 years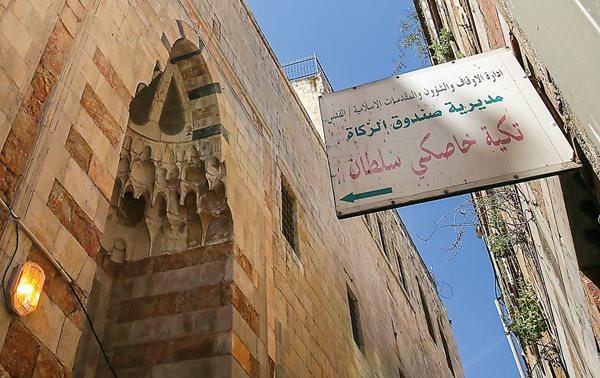 In a narrow street of Old Jerusalem, a sign in Arabic points the way to Takiyah Khaski Sultan, the charitable soup kitchen founded in 1552 by the wife of Ottoman Sultan Suleiman.
On a gray Tuesday in December, a small knot of people bundled up against the wind gusting from the hills above Jerusalem as they waited for two narrow, metal doors to open. Set into an arch in a stone facade at the bottom of steps that lead down from a courtyard, the doors stood flanked by small, very old stone discs etched with eight-pointed star patterns, the only hint that the doorway had been once one of importance. Other than the group waiting patiently, only a faintly savory, warming aroma hinted at the simmering, stirring and seasoning taking place inside.
In a narrow street of Old Jerusalem, a sign in Arabic points the way to Takiyah Khaski Sultan, the charitable soup kitchen founded in 1552 by the wife of Ottoman Sultan Suleiman.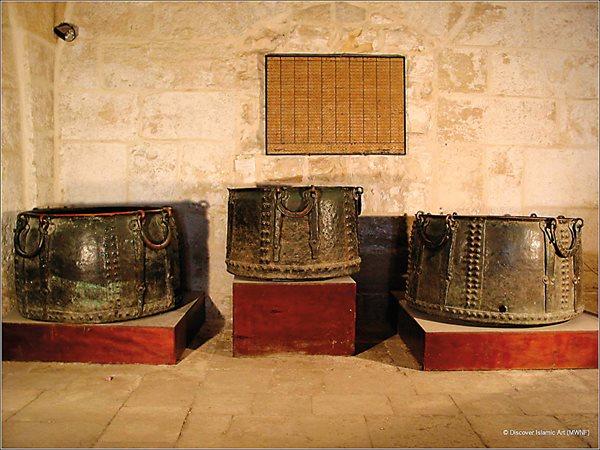 "I think today is molokiya," one man said, referring to the popular soup dish of spinach-like jute mallow leaves, simmered in a broth and ladled atop rice mixed with chunks of meat. His companion, aged similarly somewhere either side of 60, snuffed noncommittally and stamped his feet to fend off the chill. Like everyone in the little group, each man carried a shopping bag that held plastic tubs scrubbed clean of their original ice cream, olives, sheep's cheese or other comestible. That morning was roughly the 170,000th time in almost 500 years that these doors would open. But they are not doors to a restaurant. They open to a high, domed hall with stainless steel counters and, behind them, hot vats of soup and stew that is given away daily to those who visit. For this is probably the oldest continuously working charitable soup kitchen in the world: Khaski Sultan Imaret.
"My friends and I used to go get free soup from the kitchen of Khaski Sultan. I remember the funny shapes of the pots in which we got the soup. As children we looked in awe at the huge cooking pot and at the high chimneys and main dome over the kitchen." So recalls Yusuf Natsheh from his days as a boy in the early 1960s. Natsheh grew up to become director of archeology for Jerusalem Islamic Waqf, or office of Islamic endowments. He is also a world authority on the history of the city and has written much.
. . .
These pages open a deed of trust issued by Ottoman Sultan Suleiman, below right, for the waqf, or pious foundation, that included a madrasah, or school, the soup kitchen and more. The 49-page document details the buildings, the terms of their operation and maintenance, as well as the sources of revenue that would fund its charitable services.
. . .
The kitchen, he explains, is housed in a palace, which was—and still is—the largest nonreligious building inside the walls of Jerusalem's Old City. It was built in the latter 14th century by another woman, but of her we know little. Her name was Lady Tunshuq al-Muzaffariya (or, due to a possible error by a copyist, Tansuq), and she may have come from southern Iran following conquests by Amir Timur, known in the West as Tamerlane. What is obvious is that she arrived with enough wealth to build a 25- room, four-staircase house that extends from a hall at ground level to a cross-vaulted mezzanine and a reception area above with a courtyard. It stands now bounded by the narrow, steep lanes just west of the al-Aqsa Mosque compound.
When the Ottomans took control over Jerusalem in the early 16th century, they added halls, stables, granaries and ovens to the palace. They seem to have established some sort of public kitchen in or beside the building even before the date Hurrem Sultan formally chartered her charitable institution as a waqf on May 24, 1552. The complex was named al-Imara al-Amira, from the Ottoman meaning a building that provides food—particularly soup—as a charity, and it became known also as Takiyah, a word also of Ottoman origin meaning public kitchen. Today almost everyone knows it simply as Khaski Sultan, after its royal patron. Khaski Sultan's 470-year-old charter remains partly in force. It was set up to fund the kitchen with revenues gathered from properties in villages around Jerusalem and even as far away as Nablus, Gaza and Tripoli in modern Lebanon, including homes, shops, markets, windmills, water mills and soap factories, as well as taxes on land and individuals.
The charter also specified roles for 49 employees, from manager, revenue collector and pantry supervisor to a hierarchy of cooks and bakers, dishwashers repair crews, a door-keeper, a floor sweeper and a garbage man, but most of these have not been filled for centuries. The charter even defines precisely what food is to be cooked: a soup of onions, clarified butter, garbanzo beans and seasonal ingredients such as squash or lemon. It is to be prepared each morning with rice and each evening with burghul (cracked wheat), and it should be served at both times with an exact measure of bread. "Soup was both a real and symbolic dish," states Amy Singer
The years saw gradual change. By the 19th century Khaski Sultan employed many fewer staff as population patterns shifted and demand fell. From two meals a day, distribution dropped to one. Nowadays Jerusalem's Jordanian-supported Waqf department has taken over management of the kitchen, including the purchase of food and payment of salaries. With the Tunshuq Palace, Khaski Sultan now forms part of Dar al-Aytam al-Islamiyya (Islamic Orphanage), which is comprised of a vocational training center, school, mosque, workshops and affiliated institutions that together occupy a full block in the heart of the city.
Right: The chef serving the soup to the people. Left: Closeup of the soup
But the food has remained constant. "Wheat soup is the base for everything," says Jerusalemite author Khalil Assali, explaining how Khaski Sultan's simple broth still serves as a foundation for traditional home recipes. Natsheh writes that the people of Jerusalem "used to have soup instead of breakfast, mainly because of poverty." Some families, however, want the soup "for the distinct taste, which one couldn't get in regular home cooking. It was often sweetened with sugar. A group of well-off merchants would [send out for this soup] because of its taste, and because they believed there was a blessing in eating it. Thus soup in Jerusalem was not for the poor only, but also for the rich."
From the hubbub of Khan al-Zeit, one of the Old City's main market streets, a turn down the narrow lane named 'Aqabat al-Takiyah, which loosely means Soup Kitchen Hill, once known as 'Aqabat al-Sitt, The Lady's Hill, after Lady Tunshuq offers one of the airiest street-level views in an otherwise densely enclosed historic urban core. Here, breezes drift unobstructed from the Mount of Olives, in sight due east. This was where Lady Tunshuq built, on the side of the hill facing al-Aqsa Mosque where Khaski Sultan still stands. Samir Jaber has been one of its chefs since 2019. "Wheat soup was cooked here from the beginning until today. It's famous. Some people like to add sugar to it at home, others like to add salt. So we cook it plain, though the wheat gives a sweetish flavor," he says.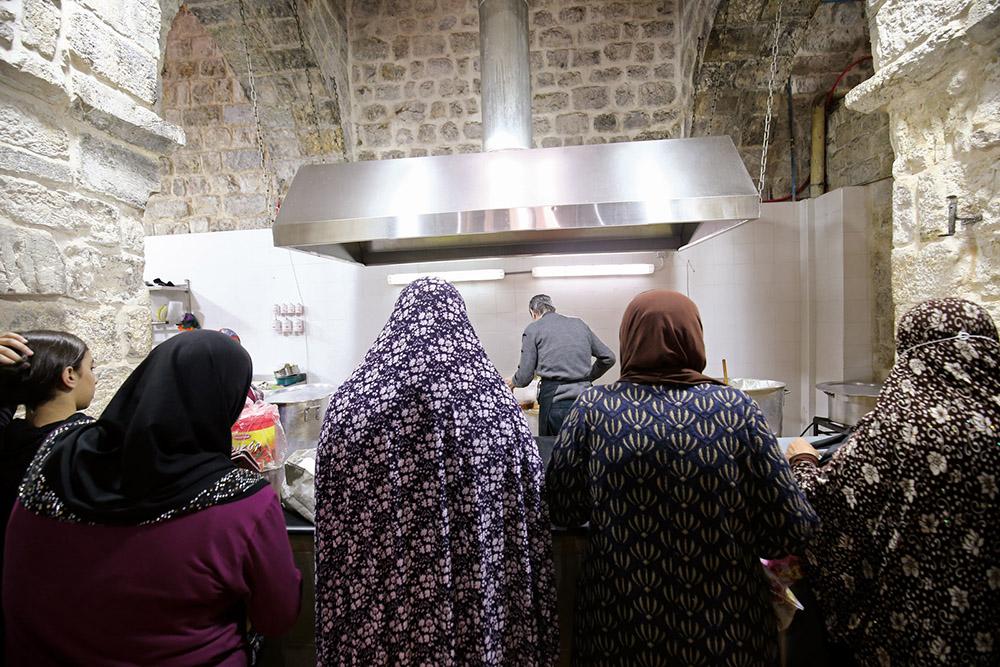 Jaber and four other employees now keep the kitchen going. Work begins at 6 a.m. with preparation of the day's soup or, as it might be regarded nowadays, stew, as the choice of ingredients has improved much since 1552. One day there might be chicken and cauliflower stew with rice; the day after might see beef and beans; later in the week might come mutton, okra or molokiya. The quantities involved indicate how important Khaski Sultan remains to Jerusalem society. Every day, Jaber says, kitchen staff cook 50 kilograms of rice. Depending on the menu, they will prepare 70 kilograms of mutton or beef, or 110 kilograms of chicken, plus matching quantities of vegetables.
Employees nowadays get weekends off, but during the holy month of Ramadan the kitchen works seven days a week and, later in the Islamic calendar, offers special meals to mark the festival of Eid al-Adha. There are never leftovers, Jaber says. He estimates that until the COVID-19 pandemic, about 135 Palestinian Arab families, both Muslim and Christian, had been receiving food from the kitchen daily. With each family averaging six or seven members, that totaled nearly 1,000 hungry mouths. This past year, as the pandemic has spurred demand higher due to job losses among many of the city's family breadwinners, Jaber estimates more than 200 families now benefit every day.
Outside in the chill of the December wind, noon had already approached. Among those waiting in line, Nozawa Karki, 44, had walked over from her home in Haret al-Sadiyya, a neighborhood of the Old City, carrying one carton for stew and another for rice. She had done the same for the last few months, she said, since the pandemic had stopped her husband from working. She was grateful for Khaski Sultan's assistance during her time of need— and for the quality of its stews. "This is like home-cooked food. It's fresh and delicious. There's never any need to add anything to it," she said. "This is an important part of Jerusalem's history," said Jaber, who, after opening the kitchen's metal doors, turned to the sweetly steaming cauldrons to ladle out portions to another patron. "I am proud of our history and proud to work here."
Written by Matthew Teller and photographed by Mostafa Alkharouf. Abridged from Aramco World.
---
In Pictures: WILD AT HEART
Pakistan's untouched natural beauty can easily rival the most popular tourist destinations around the world. In this photo feature, we have published selected pictures mostly from Palas valley in Kohistan district, Khyber Pakhtunkhwa province.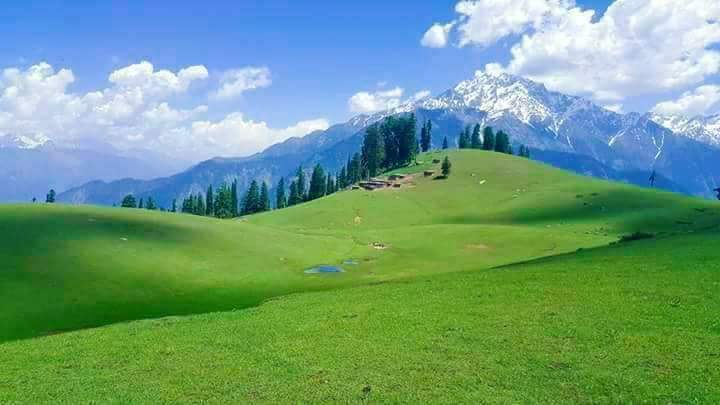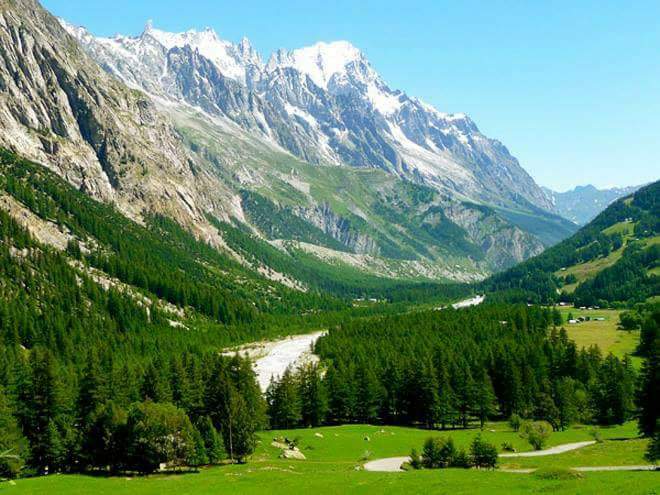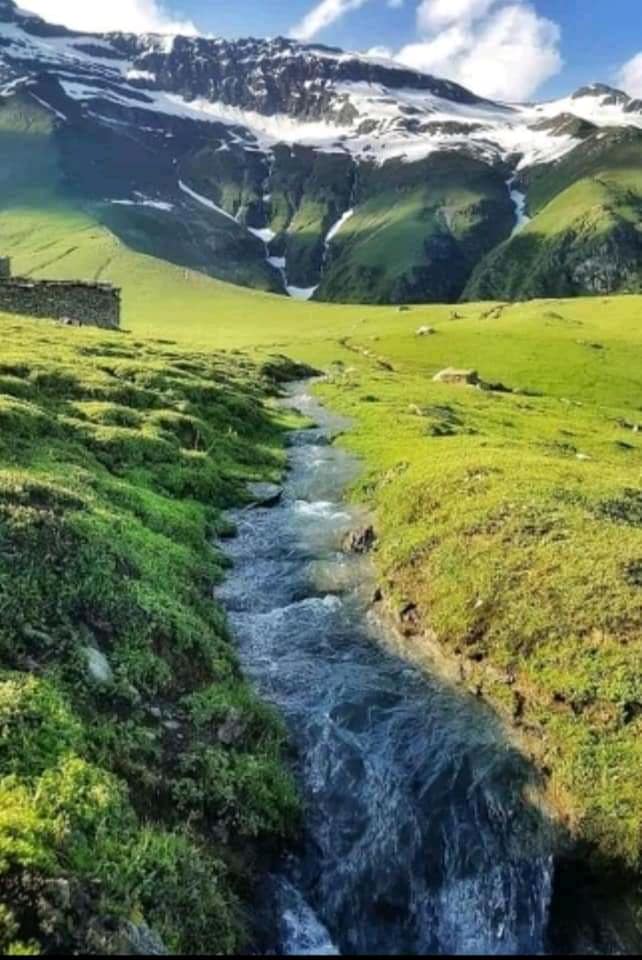 ---
Don't rush through prayer
By Rahla Khan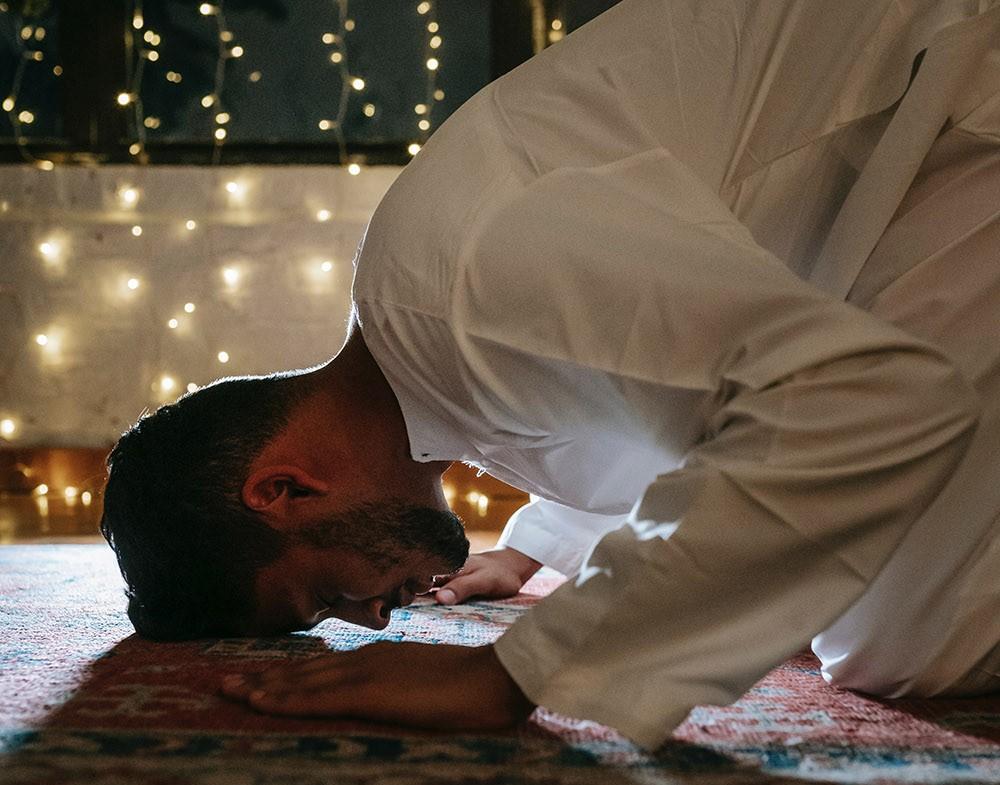 We truly appreciate the value of something when we are deprived of it – either temporarily or irrevocably. Owing to a recent accident, I was compelled to say my prayers while sitting down, and like many others who are unable to bow down due to physical disabilities or old age, I realized the value of one of the pillars of prayer which many of us tend to rush through or neglect in ordinary circumstances: the Ruku' (bowing/genuflection).
Obligation of Ruku'
The acts of bowing and prostrating in prayer are commanded in the Qur'an and made obligatory upon the believers:
"O you who believe! Bow down and prostrate yourselves and serve your Lord." (Qur'an, 22:77)
"Behold! The angels said: 'O Mary! Allah has chosen you and purified you – chosen you above the women of all nations. O Mary! Worship your Lord devoutly: Prostrate thyself, and bow down (in prayer) with those who bow down.'" (Qur'an, 3:42-43)
In a Hadith (narration) the Prophet (peace be upon him) advised "the one who prayed badly", saying, "Indeed, the prayer of one of you is not complete until he makes an excellent ablution as Allah has commanded him to … then he celebrates Allah's greatness, praises and glorifies Him, then recites the Qur'an as much as is easy for him from what Allah has taught him and allowed him, then says Takbeer (Allahu-Akbar) and makes Ruku' (and places his hands on his knees) until his joints are at ease and relaxed." (Abu Dawood and An-Nasai')
In another narration, Abu Qatadah (may Allah be pleased with him) related that the Prophet (peace be upon him) said, "The worst people are the thieves who steal part of the prayer." He was asked how this was done, and he replied, "The one who does not complete his bowings and prostrations," or he said, "The one who does not straighten his back during his bowings and prostrations." (Ahmad, At-Tabarani, Ibn Khuzaimah and Al-Hakim)
Abu Mas'ud Al-Badri (may Allah be pleased with him) reported that the Prophet (peace be upon him) said, "The prayer of one who does not straighten his back in his bowing and prostration is not accomplished." [Narrated by "the five,'' [narrators] and Ibn Khuzaimah, Ibn Hibban, at-Tabarani and al-Baihaqi]
The Companion Hudhayfah Bin Yaman (may Allah be pleased with him) saw someone who did not straighten his back during his bowings and prostrations, and told him, "You have not prayed. And if you were to die, you would not die on the way of Allah and His Messenger." (Al-Bukhari)
Prophet's manner of Ruku'
In The Prophet's Prayer Described, the Prophet's manner of performing Ruku' is narrated thus:
"He would place his palms on his knees", and "would order them (his Companions) to do likewise."
"He would put his hands firmly on his knees (as though he were grasping them)."
"He would space his fingers out", ordering "the one who prayed badly" likewise, saying: "When you make Ruku', place your palms on your knees, then space your fingers out, then remain (like that) until every limb takes its (proper) place."
"He used to spread himself (i.e., not be in a compact position), and keep his elbows away from his sides."
"When he made Ruku', he would spread his back and make it level, such that if water were poured on it, it (the water) would stay there (i.e., not run off)."
He also said to "the one who prayed badly", "When you make Ruku', put your palms on your knees, spread your back (flat) and hold firm in your Ruku'."
"He would neither let his head droop nor raise it (i.e. higher than his back)", but it would be in between.
"He used to make his Ruku', his standing after Ruku', his Sujood (prostration), and his sitting in between the two Sajdas (prostrations), nearly equal in length."
Inner dimensions of Ruku'
In Ihya Ulum Ad-Din, in the Book of Prayer, Abu Hamid Al-Ghazali (may Allah have mercy upon him) writes, "Ruku' and Sujud (prostration) are accompanied by a renewed affirmation of the supreme greatness of Allah.
"In bowing you renew your submissiveness and humility, striving to refine your inner feeling through a fresh awareness of your own impotence and insignificance before the might and grandeur of your Lord. To confirm this, you seek the aid of your tongue, glorifying your Lord and testifying repeatedly to His supreme majesty, both inwardly and outwardly."
While researchers today are slowly making the connection between prayer and physical and spiritual health, Ibn Al-Qayyim (may Allah have mercy upon him) wrote about it centuries ago in Za'ad Al-Ma'ad:
"Prayer has an amazing effect on the health of the body and heart, and in strengthening them and expelling harmful toxins from them. No two people have been afflicted with any disability, disease, or other calamity, except that the portion of the one who prays, is less (harmful) and his outcome is better.
Prayer also has an astounding effect on the evils of the Dunya (worldly life), especially when the prayer is performed properly and perfectly, inwardly and outwardly. Nothing keeps the evils of the Dunya at bay and brings on the benefits of it like prayer.
The reason behind this is that prayer is one's connection to Allah, the Mighty and Majestic. So based on the strength of a person's relationship with his Lord, the doors of goodness will accordingly be opened up for him, bad things and the reasons for them befalling him will be cut off, and the elements of success granted by His Lord, will begin pouring in…"
Words that should give those of us who rush through prayer, pause for thought.
---
5 Levels of People With Regards to Their Prayer
By Ibn al-Qayyim (d. 751H)
1. The level of the one who is negligent and wrongs his soul. He is the one who falls short in performing wudhu properly, performing the prayer upon its time and within its specified limits, and in fulfilling its essential pillars.
2. The one who guards his prayers upon their proper times and within their specified limits, fulfils their essential pillars and performs his ablution with care. However, his striving (in achieving the above) is wasted due to whisperings in his prayer so he is taken away by thoughts and ideas.
3. The one who guards his prayers within the specified limits, fulfils their essential pillars and strives with himself to repel the whisperings, thoughts and ideas. He is busy struggling against his enemy (Satan) so that he does not steal from the prayer. On account of this he is engaged in (both) prayer and jihaad.
4. The one who stands for the prayer, completes and perfects its due rights, its essential pillars, performs it within its specified limits and his heart becomes engrossed in safeguarding its rights and specified limits, so that nothing is wasted from it. His whole concern is directed towards its establishment, its completion and its perfection, as it should be. His heart is immersed in the prayer and in enslavement to his Lord, the Exalted.
5. The one who stands for the prayer like the one mentioned above. However, on top of this, he has taken and placed his heart in front of his Lord, the Mighty and Majestic, looking towards Him with his heart with anticipation, (his heart) filled with His love and His might, as if he sees and witnesses Allah. The whisperings, thoughts and ideas have vanished and the coverings which are between him and his Lord are raised. What is between this person and others with respect to the prayer, is superior and greater than what is between the Heavens and the Earth. This person is busy with his Lord, delighted with Him.
The first type will be punished, the second type will be held to account, the third will have his sins and shortcomings expiated, the fourth will be rewarded and the fifth will be close to his Lord, because he will receive the portion of the one who makes his prayer the delight and pleasure of his eye.
Whoever makes his prayer the delight and pleasure of his eye, will have the nearness to his Lord made the delight and pleasure of his eye in the hereafter. He will also be made a pleasure to the eye in this world since whoever makes Allah the pleasure of his eye in this world, every other eye will become delighted and pleased with him.
---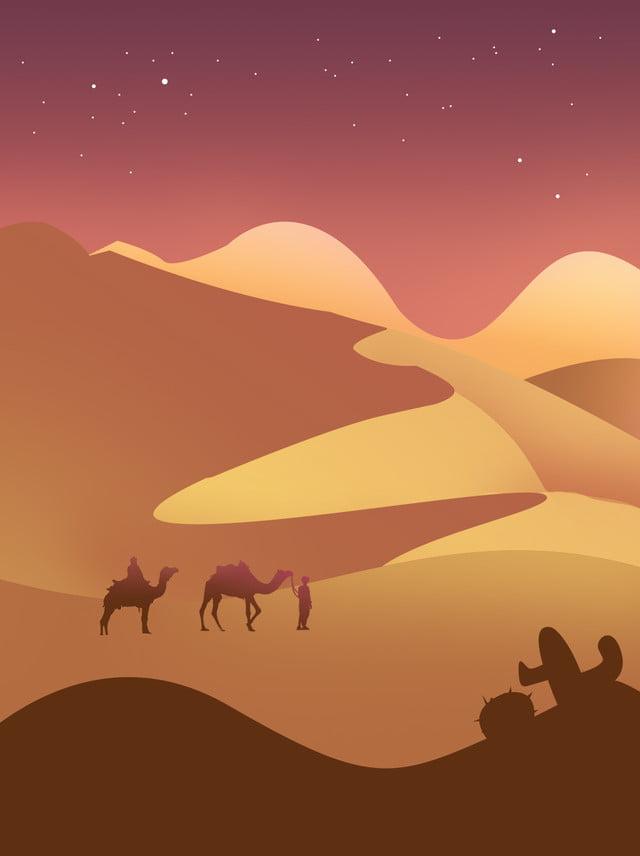 'I staggered towards him, kissing him and weeping'
Salman al-Farisi's epic journey to Islam
I come from Isfahan, from a place called Jai, and I was the most beloved son of my father, who was a figure of high esteem among his people. We used to worship fire. I devoted myself to fire worship until I became custodian of the fire which we lit and never allowed to be extinguished.
My father had an estate. One day, he sent me there. I passed by a Christian church and heard them praying. I went in and saw what they were doing. I was impressed by what I saw in their prayers. I said, "This is better than our religion." I did not leave them until sunset, nor did I go to my father's estate, nor did I return to my father until he sent people to search for me.
I asked the Christians about their affair and prayers which impressed me, and about the origin of their religion. They answered, "In Syria." I said to my father when I returned to him, "I passed by people praying in a church of theirs, and I was impressed by their prayer, and I could see that their religion is better than ours." He questioned me and I questioned him, and then he put shackles on my feet and locked me up.
Then I sent to the Christians saying I had entered their religion, and I requested that whenever a caravan came from Syria, they should tell me before its return in order for me to travel with them, and so they did. I broke loose from the iron fetters and went away. I set out with them for Syria.
While I was there, I asked about their learned man, and I was told that he was the bishop, leader of the church. I went to him and told him my story. I lived with him, serving, praying, and learning. But this bishop was not faithful in his religion, because he used to gather money from the people to distribute it, but he would keep it for himself.
Then he died. They appointed a new leader in his place. I have never seen a man more godly than he in his religion, nor more active in his bid for the Hereafter, nor more pious in the world, nor more punctual at worship. I loved him more than I had ever loved any other person before. When his fate came, I asked him, "To whom would you recommend me? And to whom would you leave me?" He said, "O my son, I do not know anyone who is on the path I am and who leads the kind of life I lead, except a certain man in Mosul."
When he died, I went to that man in Mosul, and told him the story, and I stayed with him as long as Allah wished me to stay. Then death approached him. So I asked him, "To whom would you advise me to go to?" He directed me to a pious man in Nisiibiin." So I went to him and told him my story. I stayed with him as long as Allah wished me to stay. When death overtook him, I asked him as before. He told me to meet a person at `Amuriah in Byzantium. So, to Byzantium I went and stayed with that man, earning my living there by rearing cattle and sheep.
Then death approached him, and I asked him, "To whom should I go?" He said, "O my son, I know no one anywhere who is on the path we have been on so that I can tell you to go to him. But you have been overtaken by an epoch in which there will appear a prophet in the pure creed of Ibrahim (Abraham). He will migrate to the place of palm trees. If you can be sincere to him, then do so. He has signs which will be manifested: he does not eat of charity, yet he accepts gifts, and between his shoulders is the seal of prophethood. When you see him, you will know him."
A caravan passed by me on that day. I asked them where they had come from and learned that they were from the Arabian Peninsula. So I told them, "I give you these cattle and sheep of mine in return for your taking me to your land." They agreed. So they took me in their company until they brought me to Wadi Al-Quraa and there they wronged to me. They sold me to a Jew. I saw many palm trees and cherished the hope that it was the land that had been described to me and which would be the future place of the advent of the prophet, but it was not.
I stayed with this Jew who bought me until another from Bani Quraidhah came to him one day and bought me from him. I stayed with him until we came to Al -Madinah. By Allah, I had hardly seen it when I knew that it was the land described to me. I stayed with the Jew, working for him on his plantation in Bani Quraidhah until Allah sent His Prophet, who later emigrated to Al-Madiinah and dismounted at Qubaa' among the Bani `Amr lbn `Awf.
Indeed, one day, I was at the top of a palm tree with my master sitting below it when a Jewish man came. He was a cousin of his and said to him, "May Allah destroy Bani Qubaa'. They are spreading a rumor about a man at Qubaa' who came from Makkah claiming that he is a prophet."
By Allah, he had hardly said it, when I was seized by a tremor, and the palm tree shook until I almost fell on my master. I climbed down quickly saying, "What are you saying? What news?" My master gave me a nasty slap and said, `What have you got to do with this? Return to your work!"
So, I returned to work. At nightfall I gathered what I had and went out until I came to the Prophet ﷺ at Qubaa'. I entered and found him sitting with some of his Companions. Then I said, "You are in need and a stranger. I have some food which I intend to give out as charity. When they showed me your lodgings, I thought you most deserve it, so I have come to you with it." I put the food down.
The Prophet ﷺ said to his Companions, "Eat in the name of Allah." He abstained and never took of it. I said to myself, "This, by Allah, is one sign. He does not eat of charity!" I returned to meet the Prophet ﷺ again the next day, carrying some food, and said to him ﷺ, "I can see that you do not partake of charity. I have something which I want to give to you as a present." I placed it before him. He said to his Companions "Eat in the name of Allah" and he ate with them. So I said to myself, "This indeed is the second sign. He eats of presents."
I returned and stayed away for a while. Then I came to him, and I saw him sitting, having returned from a burial, and surrounded by his Companions. He had two garments, carrying one on his shoulder and wearing the other. I greeted him, then bent to see the upper part of his back. He knew what I was looking for, so he threw aside his garment off his shoulder and, behold, the sign between his shoulders, the seal of Prophethood, was clear just as the Christian monk had described."
At once, I staggered towards him, kissing him and weeping. He called to me to come forward and I sat before him. I told him my story as you have already heard me describe the events. When I became a Muslim, slavery prevented me from taking part in the battles of Badr and Uhud.
Therefore, the Prophet ﷺ advised me, "Go into terms with your master for him to free you," and so I did. The Prophet ﷺ told the Companions to assist me, and Allah freed me from bondage. I became a free Muslim, taking part with the Prophet ﷺ in the Battle of Al-Khandaq and others.
With these simple clear words, Salmaan Al Faarisy spoke of his great, noble, and sacrificial adventure for the sake of Allah, seeking after the reality of religion that led him to Allah and helped him to find his role in this life.
Excerpt from 'Men and women around the Messenger' by Khaalid Muhammad Khaalid
---
7 Ways to Instill the Love of Qur'an in Children
By Zainub Khalid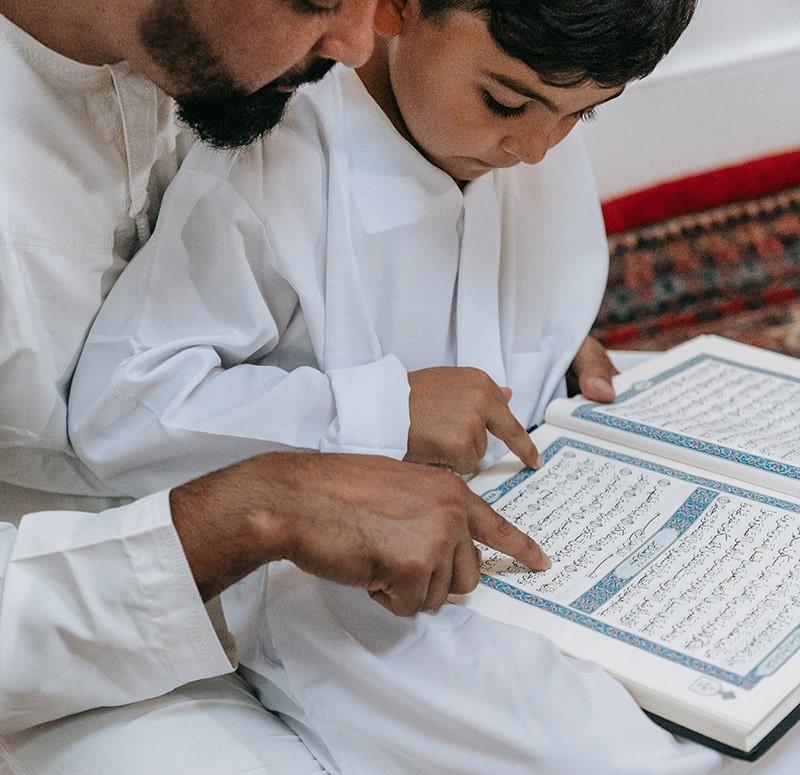 1) Start as early as possible
Never feel that the child is too small to read/learn the Qur'an. It is never too early to start. If you have a small child, keep the Qur'an playing for some time of the day or recite the Qur'an when you rock them to sleep. It is easier for children to learn the Surahs they heard frequently as babies. Along with the audio recordings, it is important for kids to see and listen to their parents reciting the Qur'an.
2) Introduce them to Arabic
Allah revealed the Qur'an in Arabic. So even if you do not live in a place where Arabic is spoken, teach your children the language. Teach them to read and write Arabic ا ب ت just like they read and write A B C's. Help them learn the colors, numbers, and shapes in Arabic along with English. Plan interesting activities or worksheets to make them familiar with the language.
3) Recite throughout the day
Children have short attention spans. But they manage to learn several rhymes in their early years. They don't sit in one place and read rhymes multiple times. They listen to them over and over which results in subconscious memorization. Similarly, to help them memorize the Qur'an, take a few verses and repeat them throughout the day. You may play the audio on repeat or recite yourself while working around them. It is enough if they just listen, even if they don't repeat it.
4) Give them their own Qur'an
If a child is old enough to read the Qur'an on their own, give them a personal copy of the Qur'an, where they can mark their mistakes in recitation/memorization or underline the verses they love. Allow them to personalize using bookmarks or Qur'an covers of their choice. If the child is young, then you can print out the Surahs they are learning and file them before giving it to them. Make sure to teach them the proper etiquettes of the Qur'an to avoid disrespecting it.
5) Listen to different recitors
Let them listen to different shaykhs reciting the Qur'an. Show them videos of their recitation if you can find. Many children nowadays can tell the name of a song after listening to a small extract from it. Why not use that skill of theirs to pull their tender hearts towards the Qur'an?
6) Keep the Qur'an at accessible locations
Don't keep it on top of shelves. Show reverence to the Qur'an, not by placing it on top of other books, but by regularly taking it out and keeping it in the heart. Keep it at easily accessible locations throughout the house. Encourage your child to take out their Qur'an and recite whenever they have spare time.
7) Lead by example
Dedicate a specific time of the day for yourself to recite the Qur'an, even if it is for just five minutes. Children follow what they see. So, lead by example. When children see their parents doing something regularly, they tend to follow it without coercion.
---
Mining Iron from space
According to a recent news report, scientists calculated that one of two metallic asteroids floating in Earth's vicinity may contain precious metals worth about $11.65 trillion. The expensive nugget, in fact, could boast more iron, nickel and cobalt than the entirety of our global metal reserves.
The heavy metals in the universe are produced in the nuclei of big stars. Our solar system, however, does not possess a suitable structure for producing iron on its own. Iron can only be produced in stars much bigger than the Sun, where the temperature reaches a few hundred million degrees. What's really interesting about this story is how Allah mentioned "iron" in the Qur'an.
Allah says in Surah Al-Hadeed (57:25):
وَأَنزَلْنَا ٱلْحَدِيدَ فِيهِ بَأْسٌ شَدِيدٌ وَمَنَـٰفِعُ لِلنَّاسِ
"And We sent down iron, wherein is great military might and benefits for the people…"
The word أَنزَلْنَا (anzalna) has been used in the Qur'an in the literal sense in several places e.g: anzalnal maa'a (And We sent down water…).
In the above verse, it appears to indicate that the iron was something "sent down"to Earth and that it was not naturally formed here. Subhan Allah, how accurate is the Qur'an!
---
Father of Modern Optics
Ibn Al-Haytham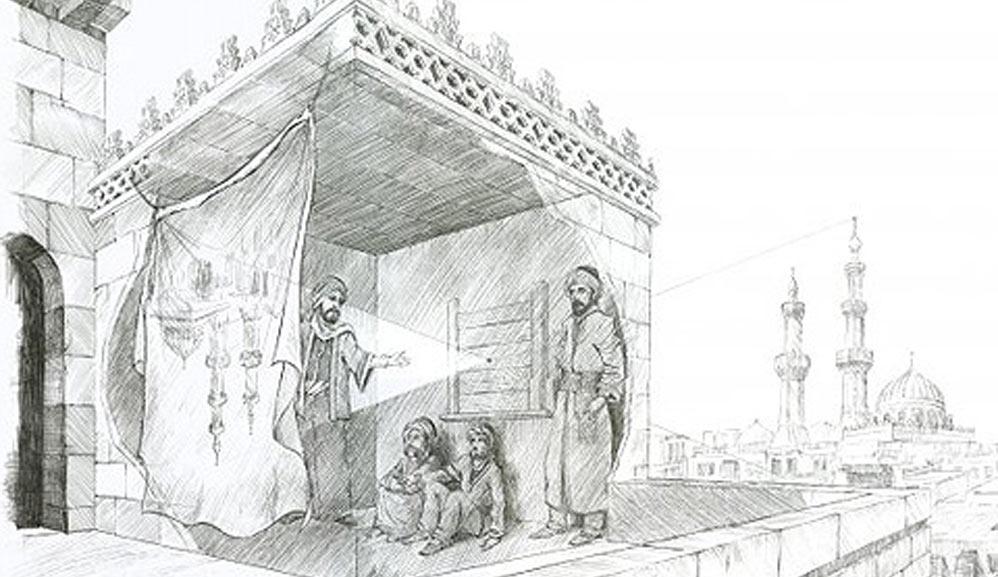 Ibn al-Haytham is credited with explaining the nature of light and vision, through using a dark chamber he called Albeit Almuzlim, which has the Latin translation as the camera obscura; the device that forms the basis of photography.
Born around a thousand years ago in present day Iraq, Al-Hasan Ibn al-Haytham (known in the West by the Latinized form of his first name, initially "Alhacen" and later "Alhazen") was a pioneering scientific thinker who made important contributions to the understanding of vision, optics and light. His methodology of investigation, in particular using experiments to verify theory, shows certain similarities to what later became known as the modern scientific method. Through his Book of Optics (Kitab al-Manazir) and its Latin translation (De Aspectibus), his ideas influenced European scholars including those of the European Renaissance. Today, many consider him a pivotal figure in the history of optics and call him the "father of modern optics."
Ibn al-Haytham was born during a creative period known as the golden age of Muslim civilization that saw many fascinating advances in science, technology and medicine. In the Muslim world, which spread from Spain to China, inspirational men and women of different backgrounds built upon the knowledge of ancient civilizations and made discoveries that have had a huge and often underappreciated impact on our world.
His Life
Abu Ali al Hasan ibn al-Haytham was born in 965 in the city of Basra in Southern Iraq. He was educated in Basra and Baghdad, and died at the age of 74 in Cairo, Egypt in the year 1040.
Ibn al-Haytham grew up at a time when schools and libraries flourished in the Muslim civilization. Students had access to highly trained scholars who could teach a variety of subjects, including law, literature, medicine, mathematics, geography, history and art. Debates and discourses were popular and took place in Arabic. Scholars enjoyed discussing ideas from newly translated ancient manuscripts.
Initially, Ibn al-Haytham was trained for a civil service job and was appointed as a judge for Basra. But later he decided to dedicate his time and effort to the study of science. His knowledge in mathematics and physics became legendary and he became well known in Iraq, Syria and Egypt.
He was invited by Al-Hakim bi-Amr Allah, the Fatimid Caliph of Egypt to help in regulating the flow of the Nile during the floods. Al-Hakim, a Shiite of the Ismaili sect, was known to be an eccentric ruler who issued several arbitrary edicts and laws, prohibiting the consumption of certain foods, preventing women from leaving their homes, killing all the dogs, and forcing people to work during the night and rest by day. He was quite brutal and had killed his tutors and ministers on a whim.
When Ibn al-Haytham realized in his field work along the Nile that his scheme to regulate the Nile's water flow by building a dam south of Aswan was impractical, he feared for his life. To avoid the potential of the deadly wrath and anger of his temperamental and mentally unstable patron, he faked insanity. He was stripped of his possessions and books, and was kept under house arrest for about 10 years until the time of Al-Hakim's mysterious death in 1021.
It was during his period of imprisonment that he wrote his influential "Kitab Al Manazer" or the Book of Optic which has been ranked alongside Isaac Newton's Philosophiae Naturalis Principia Mathematica as one of the most influential books ever written in physics which drastically transformed the understanding of light and vision.
His Work
Ibn al-Haytham's discoveries in optics and vision overturned centuries of misunderstanding. Different views about how the process of vision could be explained had been in circulation for centuries mainly among classical Greek thinkers. Some said rays came out of the eyes, while others thought something entered the eyes to represent an object.
But it was the 11th-century scientist Ibn al-Haytham who undertook a systematic critique of these ideas about vision in order to demonstrate by both reason and experiment that light was a crucial, and independent, part of the visual process. He thus concluded that vision would only take place when a light ray issued from a luminous source or was reflected from such a source before it entered the eye.
He also realized that light entering the eye was only the first step in seeing. He built on the work of Greek physician Galen who had provided a detailed description of the eye and the optic pathways. Today the oldest-known drawing of the nervous system is from Ibn al-Haytham's Book of Optics, in which the eyes and optic nerves are illustrated.
Ibn al-Haytham is also credited with explaining the nature of light and vision, through using a dark chamber he called "Albeit Almuzlim", which was translated in Latin as "camera obscura"; the device that forms the basis of photography.
Ibn al-Haytham made a thorough examination of the passage of light through various media and discovered the laws of refraction. He also carried out the first experiments on the dispersion of light into its constituent colors. He dealt at length with the theory of various physical phenomena like shadows, eclipses, the rainbow, and speculated on the physical nature of light.
Ibn al-Haytham developed rigorous methods of controlled scientific testing to verify theoretical hypotheses. His scientific method was very similar to the modern scientific method and consisted of a repeating cycle of observation, hypothesis, experimentation, and the need for independent verification. Up until then, the study of physical phenomena had been an abstract activity with occasional experiments.
His Books
Out of the 96 books he is recorded to have written; only 55 are known to have survived.
Latin translations of some of his works are known to have influenced important Medieval and European Renaissance thinkers like Roger Bacon, René Descartes and Christian Huygens, who knew him as "Alhazen". The crater Alhazen on the Moon is named in his honour, as is the asteroid 59239 Alhazen.
Ibn al-Haytham is known to have said:
"If learning the truth is the scientist's goal… then he must make himself the enemy of all that he reads." By this he meant it was essential to conduct experiments to test what was written rather than blindly accepting them as the truth.
CHECK OUT OUR BOOKSTORE