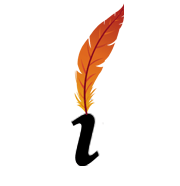 NEWS
How the Ukraine war affects many Muslim countries
While some countries may benefit from the high oil and gas prices, others that are dependent on Ukraine and Russia for basic commodities like wheat face a tough crisis.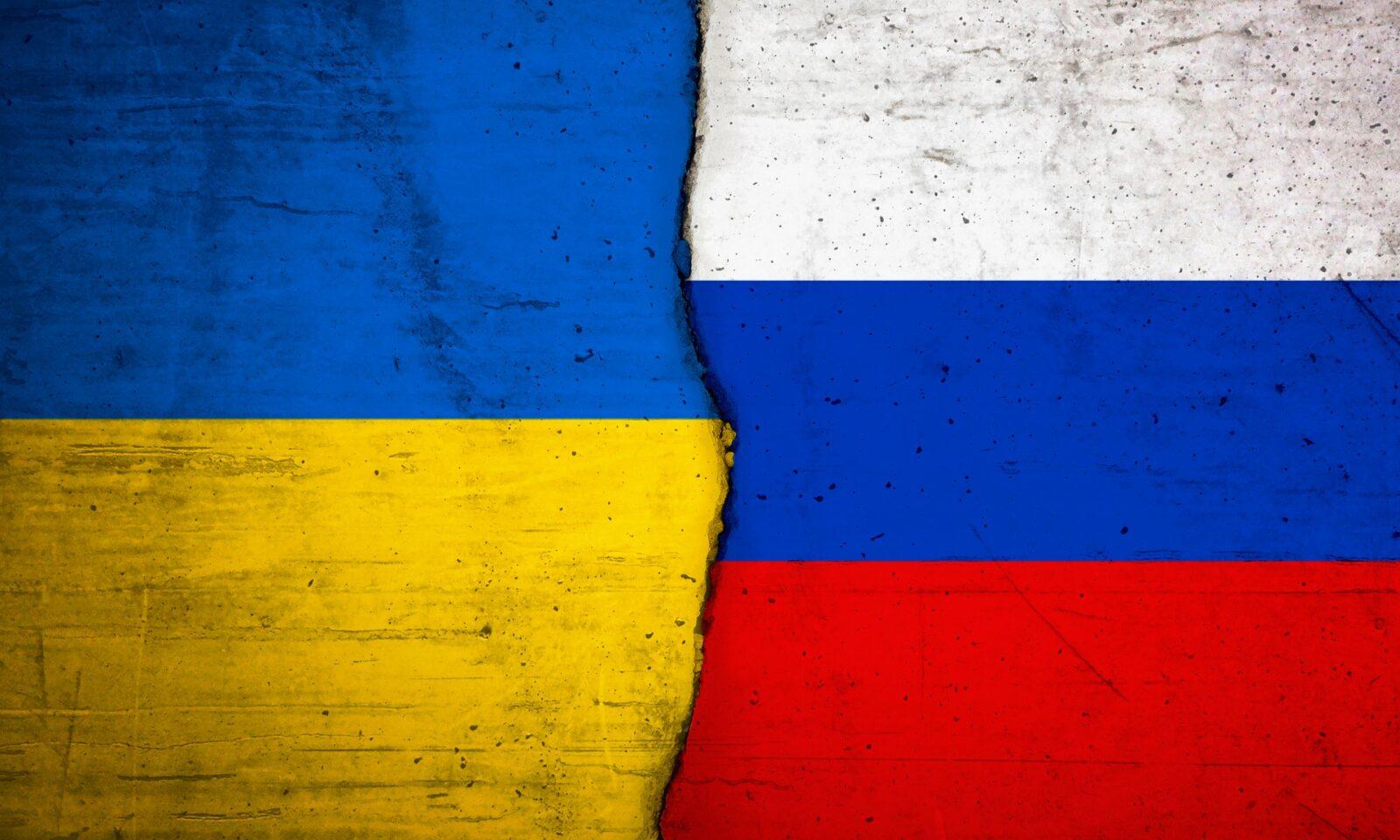 Economically, some countries in the Middle East and North Africa (MENA) region are very close to Ukraine and Russia as trade partners. As such, the effects of the crisis will impact the MENA economies, and, sadly, can have a compounding negative effect on food security and welfare across the region. This is on top of COVID-19, supply chain disruption, and country-specific domestic issues.
The main channels of impact can be divided into five categories: 1) food price shocks (especially wheat), 2) oil and gas price hikes, 3) global risk aversion (which could impact private capital flows to emerging markets as a whole), 4) remittances, and 5) tourism.
Oil and Gas Exporting Countries
Oil and gas exporting countries like Qatar, Saudi Arabia, Kuwait, Libya, and Algeria may see improvements in both fiscal and external balances and higher growth. Especially those exporting gas are likely to see a structural increase in demand from Europe, as EU authorities announced interest in diversifying their sources of energy supplies.
Moderately Affected
Non-oil producers, however, will experience negative outcomes leading to additional social stress. Remittances — especially those emanating from expatriates based in the GCC — will only very partially offset some of the hydrocarbon shock (e.g., for Jordan and Egypt), while countries that are more exposed on tourism, for example, Egypt (where Russians and Ukrainians have represented at least one-third of tourist arrivals), are projected to experience sluggishness in the sector, with some negative repercussions on employment and the balance of payments.
Hardest Hit
Finally, several MENA economies will be materially and negatively impacted by the conflict in Ukraine (e.g., Lebanon, Syria, Tunisia, and Yemen). These are the countries that primarily rely on Ukraine and/or Russia for their food imports, and particularly for wheat and cereals. The crisis is set to disrupt grain and oilseeds supply chains, increase food prices, and shoot up domestic production costs in agriculture.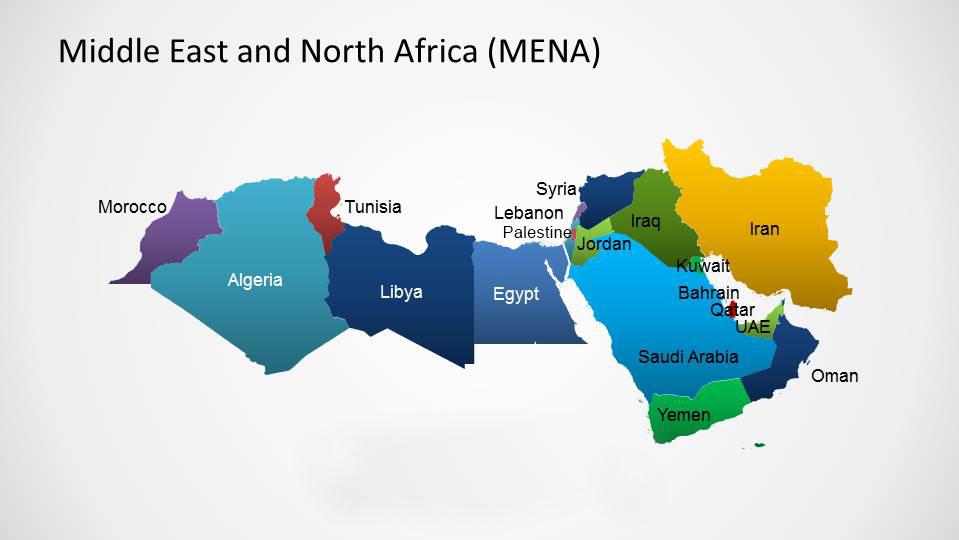 Reduced yields and incomes, especially for small-scale farmers, will have adverse implications for livelihoods and likely disproportionately affect those, among the poor and vulnerable, who are dependent on farming for their income.
At the top of our concerns are MENA's already fragile countries — like Syria, Lebanon, and Yemen — where the Ukrainian crisis risks to dramatically jeopardize access to food. Syria imports roughly two-thirds of both its food and oil consumption, and most of its wheat is specifically from Russia.
Lebanon imports from Ukraine and Russia over 90% of its grain and only has about a month of grain reserves. Yemen imports about 40% of its wheat from the two countries at war. People experiencing crisis or, even worse, acute food insecurity in Yemen climbed from 15 million to over 16 million in just three months, at the end of 2021. The war in Ukraine will only worsen this already bleak dynamic in Yemen.
The compounding shock of the war in Ukraine can cause tragic outcomes in some MENA countries if humanitarian and development assistance are not scaled up in 2022. To give a sense of the magnitude, at the regional level, consider that last year the MENA region accounted for only 6% of the world's total population, but over 20% of the world's acutely food insecure people.
---
In Tunisia, nearly half of the wheat imports come from Ukraine, and the Russian invasion has sent prices to a 14-year high. Even though the Tunisian state controls the price of bread, people fear they will inevitably feel the crunch.
If the price of bread goes up, it'll mean cutbacks elsewhere.
Tunisia is highly vulnerable to such aftershocks, with a fragile economy battered in recent years by inflation and high unemployment, and saddled with large amounts of public debt. But it is far from the only country in the Middle East and north Africa that would face difficulties in the event of prolonged supply-chain disruption and price hikes.
Yemen, which has itself has been ravaged by war since 2014, imports almost all its wheat, with more than a third coming from Russia and Ukraine. It is highly dependent on bread, which is thought to make up over half of the calorie intake for the average household.
Lebanon, a country in the grips of economic crisis with inflation at a record high, usually imports more than half of its wheat from Ukraine. Last Friday, the economy and trade minister, Amin Salam, was reported as saying the country had enough wheat for "a month, or a month and a half." The government was talking to other suppliers, he added, including the US, "who have expressed their willingness to help if we needed to import large quantities of wheat."
Abeer Etefa, a World Food Programme spokesperson based in Cairo, said many of the commodities already affected by the Russian invasion were "of particular importance" to the Middle East and North Africa. But sourcing grain from other exporters was not easy, she warned, according to a report in the Guardian.
"There is a surplus in the global production of wheat this year, but if you look at where the wheat will be coming from, it means a longer lead time and higher transportation costs [than from Ukraine]," she said.
In Egypt, where flatbread is a staple food, much of the wheat comes from Russia and Ukraine. Even before the invasion, with prices having risen by 80% between April 2020 and December 2021, the government said it planned to raise the cost of heavily subsidised bread for the first time in decades after President Abdel-Fattah El-Sisi said: "I cannot provide 20 loaves of bread at the cost of one cigarette."
The Egyptian prime minister, Mostafa Madbouly, said the government would "ensure that the neediest people are not harmed," but gave no more details. In Lebanon, which also subsidises bread, Salam warned that the central bank would not be able to keep pace if prices continued to rise.
Tunisia's government remains tightlipped on the flour shortages, even though the evidence is already apparent. Across the country, bakeries are shutting early, or rationing supplies, with anger growing among owners.
"There's been a problem building for months," said Hazem Bouanani, a baker. "Normally, we buy flour from mills and the government will reimburse us. For 10 months, we haven't seen any payment."
Habib Awaida, at the 80-year-old Sabbat bakery, was stoic, declaring that "even if we can't find bread, we'll eat something else." He added, however, that it was up to the government to reduce Tunisia's reliance on imports. "We should really think about investing in our own wheat," he said.
---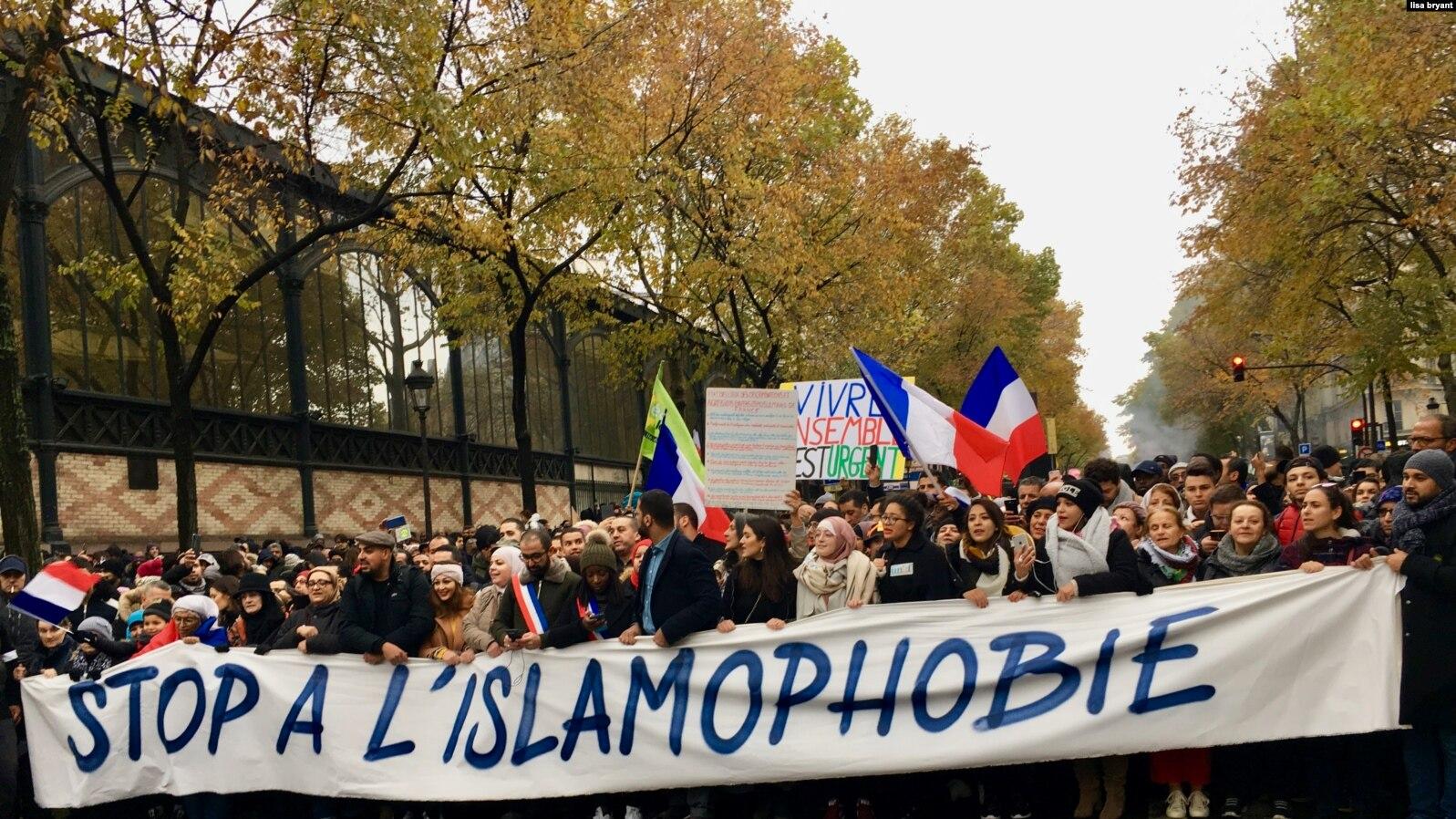 Talented, educated Muslims are leaving France
Muslims feel compelled to leave; discrimination is a strong push factor
For years, anti-Muslim hate has been on the rise in France with right-wing leaders fanning and riding on the racist sentiments to score their political goals.
Ahead of elections in April, French President Emmanuel Macron's top three rivals — who are expected to account for nearly 50 percent of the vote, according to polls — are all running anti-immigrant campaigns. The issue is top of their agenda, even though France's actual immigration lags behind that of most other European countries.
But the problem barely discussed is emigration. For years, France has lost highly educated professionals seeking greater dynamism and opportunity elsewhere. But among them, according to academic researchers, is a growing number of French Muslims who say that discrimination was a strong push factor and that they felt compelled to leave by a glass ceiling of prejudice, nagging questions about their security and a feeling of not belonging.
The outflow has gone unremarked upon by politicians and the news media even as researchers say it shows France's failure to provide a path for advancement for even the most successful of its largest minority group, a "brain drain" of those who could have served as models of integration.
"These people end up contributing to the economy of Canada or Britain," said Olivier Esteves, a professor at the University of Lille's center on political science, public law and sociology, which surveyed 900 French Muslim émigrés and conducted in-depth interviews with 130 of them, according to a report in the New York Times. "France is really shooting itself in the foot."
French Muslims, estimated at 10 percent of the population, occupy a strangely outsize place in the campaign — even if their actual voices are seldom heard.
They are being linked to crime or other social ills through dog-whistle expressions like "zones of non-France," used by Valérie Pécresse, the center-right candidate now tied with the far-right leader, Marine Le Pen, for second place behind Mr. Macron. They are singled out for condemnation by the far-right television pundit and candidate Éric Zemmour, who has said that employers have the right to deny jobs to Black and Arab people.
Only recently have academic researchers begun to form snapshots of French Muslims who have left. They include the research project into the emigration of French Muslims led by academics affiliated with the University of Lille, a leading French university, and the National Center for Scientific Research, the French government's main research institution.
Separately, researchers at three other universities — the University of Liège and K.U. Leuven in Belgium, and the University of Amsterdam in the Netherlands — have been working on a joint project looking at the emigration of Muslims from France, as well as from Belgium and the Netherlands.
In 2020, anti-Muslim acts in France rose 52 percent over the previous year, according to official complaints gathered by the government's National Human Rights Commission. Incidents have risen in the past decade, rising sharply in 2015. A rare official investigation in 2017 found that young men perceived as Arab or Black were 20 times more likely to have their identities checked by the police.
In the workplace, job candidates with an Arab name had 32 percent less chance of being called for an interview, according to a government report released in November.
---
How Malaysian sellers are in the forefront of secondhand clothing market
Sellers from Malaysia have become a reliable source of branded secondhand clothing.
Secondhand clothing is one of the fastest growing sectors in the global fashion marketplace, as consumers seek out affordable, eco-friendly alternatives to fast fashion. A 2021 report from the resale platform ThredUp and the analytics firm GlobalData projected that used clothing sales would rise to nearly $77 billion by 2025 from $36 billion this year.
Much of that activity is happening online, on resale sites like Etsy, eBay and Grailed. A large number of sellers are operating in South Asia, and Malaysia in particular.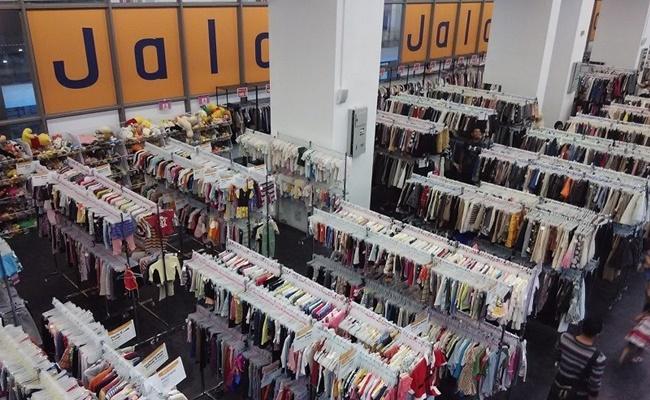 Secondhand shopping — also known as "bundle" shopping — is popular in Malaysia. There are thrift stores across the country, ranging from tiny roadside stalls to vast warehouses run by corporate chains.
The term "bundle" refers to the large bales that local merchants buy from wholesalers or import from countries like Japan.
Sellers say that they spend hours and hours diving into a pool of old clothes to find clothers from designer brands like Burberry or Agnes B.
Most designer finds cost 1 ringgit, or about 25 cents – a standard rate for an item of used clothing in the country. Online, such pieces could easily fetch between $20 and $60 from American secondhand shoppers; rare and collectible items can go for well above $500.
But most Malaysians don't shop to sell. They do it for the love of clothes.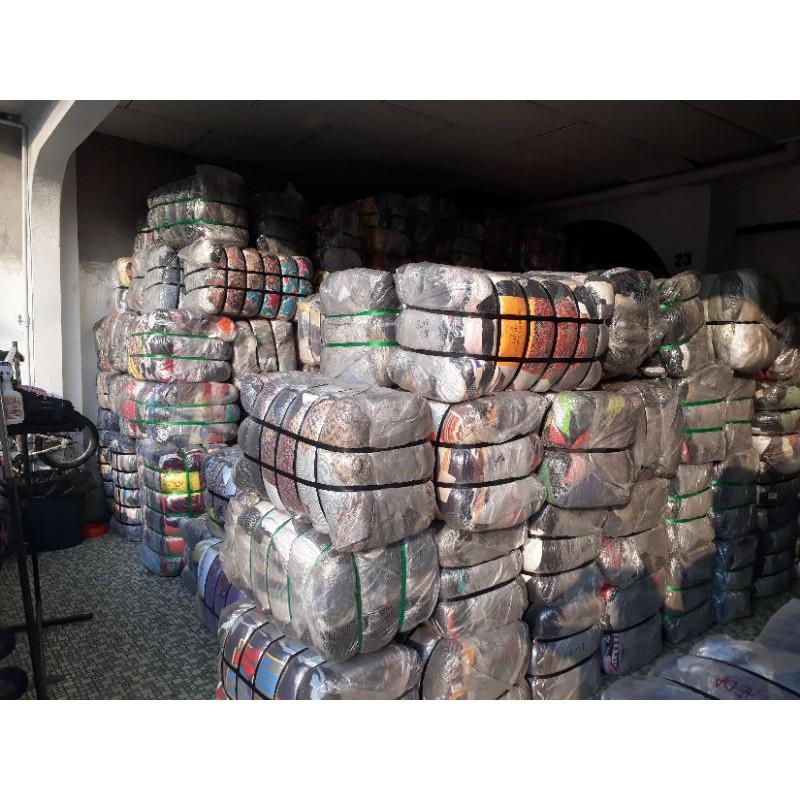 Malaysian thrift stores sometimes turn the opening of large bundles into an event. One man climbs up on the bundle and tears it open with a knife. People start diving into it to see what they like.
---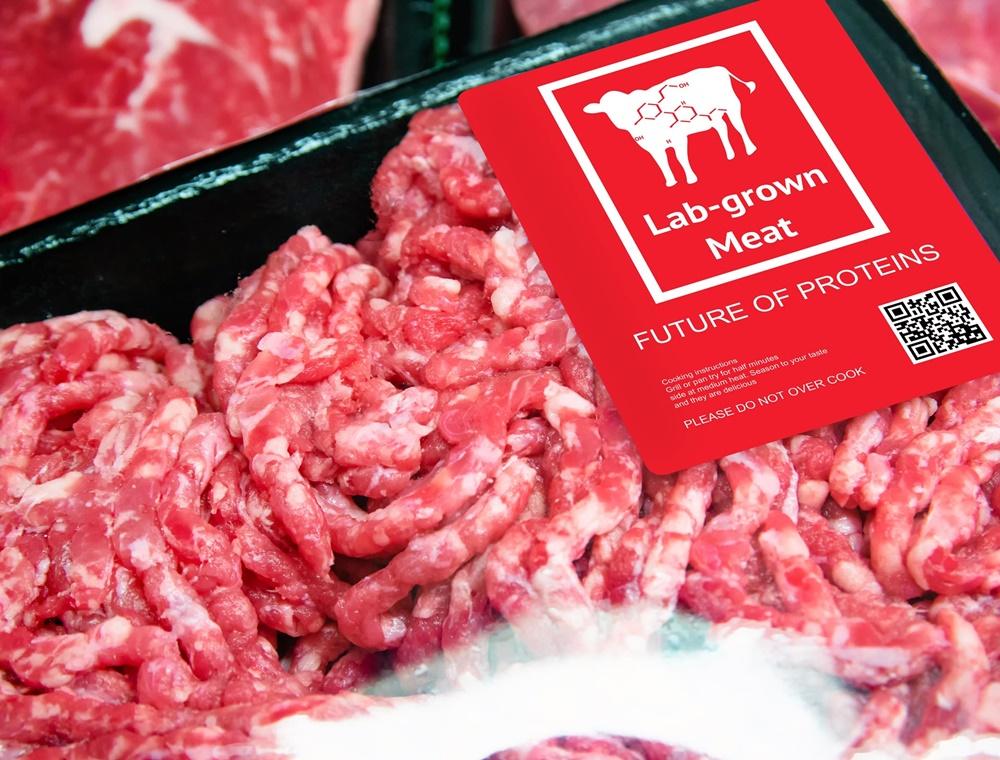 Can lab-grown meat from animal cells be halal?
It hasn't yet gotten a seal of approval
After plant-based meat imitation products, food tech startups are working on cultured meat grown from animal cells, which is structurally identical to meat.
Can such meat be halal (or kosher for Jews) is the question perplexing such startup founders. Because from a genetic perspective, it is meat, yet there is no slaughter taking place to get the meat. Can this even be considered real meat?
Eat Just Inc., a San Francisco startup backed by billionaires Marc Benioff, Peter Thiel, and Facebook co-founder Eduardo Saverin is one of the firms developing meat that's grown in bioreactors.
In 2020, Eat Just began selling lab-grown chicken nuggets in Singapore, and in December it received permission to introduce cultured chicken breast there. The company, which raised $267 million in 2021, is now targeting Muslim consumers. In August, it announced plans to build a facility in Qatar. While Eat Just has consulted with religious experts, it hasn't yet gotten a seal of approval for its new type of meat.

Indonesia's largest Muslim organization, Nahdlatul Ulama, said in a statement in September 2021 that cells taken from live animals and then grown in bioreactors fall "into the category of carcass which is legally unclean and forbidden to be consumed."
In Pakistan, the second-largest Muslim country, scholars led by Islamic law expert Muhammad Taqi Usmani last year ruled cultured meat permissible only if the original cells come from animals slaughtered according to the Sharia-compliant process. However, many startups rely on cell lines that originated in live animals.
The Islamic Religious Council of Singapore (IRCS) said in an emailed statement, according to a report in Bloomberg: "Novel foods such as these are new areas in Islamic jurisprudence and require appropriate religious research, analysis, and interpretations, It is a new development which IRCS is studying in detail."
We may have to wait to see what scholars in the Middle East have to say.
---
ISLAM
Why Islam and Muslims Didn't Need a Human Rights Revolution
By Jamal Zarabozo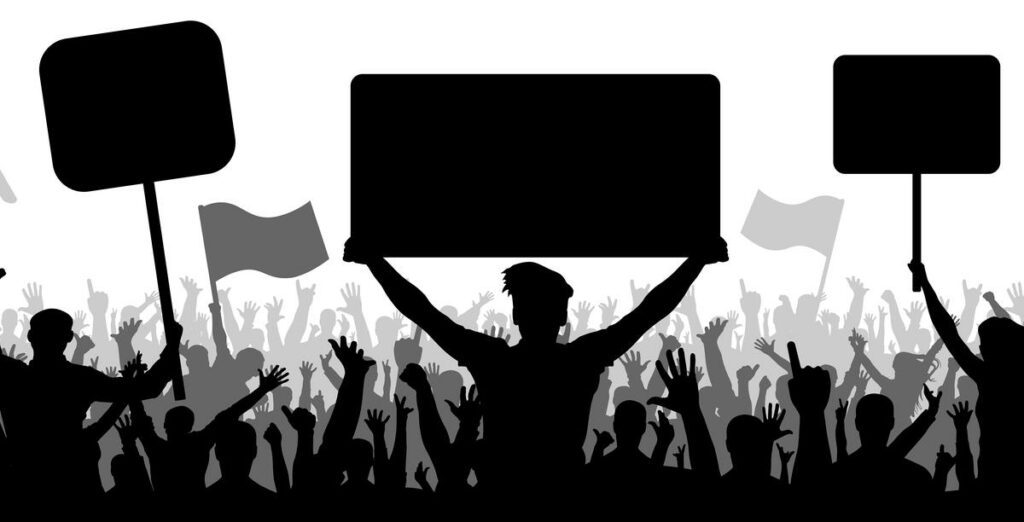 When reading about the history of human rights in the West, numerous authors emphasize how it was a reaction to the extremes of governmental power. Europe had gone through a long history of both church control and the concept of the divine right of kings.
In Islam, as is not uncommon when comparing Christianity with Islam, the situation was very different because Prophet Muhammad ﷺ, as opposed to Prophet Jesus, was also the head of a government. Thus, from the outset, the rules of good governance were laid down by the Prophet ﷺ himself and followed by his Companions afterward.
From the outset, obedience to the ruler was conditional upon obedience to God. Hence, the limits of the ruler were already set and established. In fact, when a military leader during the time of the Prophet ﷺ went too far in his demands on his soldiers, the Prophet ﷺ clearly stated, "There is to be no obedience to a created being if it involves disobedience to Allah."[1]
Thus, the ruler is not free to demand any more than what the Law has given him. Furthermore, the ruler must realize that he is bound to the citizens and must act in their best interests. The Prophet ﷺ prayed to God, "O Allah, if anyone is in charge of anything for my Ummah and he is harsh upon them, then be harsh upon him. And if anyone is in charge of anything for my Ummah and he is gentle upon them, then be gentle with him."[2]
The Prophet ﷺ also said, "The just will be with Allah upon pulpits of light to the right of the Merciful, and both of His hands are right hands. They are the ones who are just with respect to rulings, people and what they are in charge of."[3] The Prophet ﷺ also, "No one is given charge of the affairs of the Muslims except that if he does not strive on their behalf and act sincerely toward them, then he will not enter Paradise with them."[4]
The early caliphs followed the guidance of the Prophet ﷺ and set the example for all who should come later, including today. Abu Bakr, the close Companion to the Prophet ﷺ, was the first caliph in Islam. His inaugural speech is probably well-known to all students of Islamic history. In it, he stated,
"O people, I have indeed been appointed over you, though I am not the best among you. If I do well, then help me; and if I act wrongly, then correct me. Truthfulness is synonymous with fulfilling the trust, and lying is tantamount to treachery. The weak among you is deemed strong by me, until I return to them that which is rightfully theirs, Allah Willing. And the strong among you is deemed weak by me, until I take from them what is rightfully (someone else's), Allah willing.… Obey me so long as I obey Allah and His Messenger. And if I disobey Allah and His Messenger, then I have no right to your obedience."[5]
The following anecdote demonstrates Umar's, the second caliph, view of the ruler:
Umar stood up and delivered a speech in which he said: "O people, whoever among you sees any crookedness in me, let him straighten it." A man stood up and said: "By Allah, if we see any crookedness in you, we will straighten it with our swords." 'Umar said: "Praise be to Allah Who has put in this ummah people who will straighten the crookedness of 'Umar with their swords."[6]
As is said, "Power corrupts." Throughout Islamic history, rulers have exploited their power and position—although perhaps not like those who believed in the Divine Right of kings, as in Europe. However, scholars continually took it upon themselves to at least attempt to correct them and to use any leverage that they could against them.
They had some solid [ground] to rest their complaints upon that gave them great legitimacy: The fundamental teachings of the religion of Islam. Obviously, Islam does not call for revolting against legitimate rulers and there is also a proper etiquette to be followed when correcting them. But it does call for attempting to restrain the rulers and guiding them back to the straight path.
For this reason, Islam has a rich history of scholars standing up to the rulers on behalf of the masses and demanding that the rulers give the people their rights—even though they may not have referred to them as "human rights."
A classic example is that of al-Nawawi, who wrote and spoke directly to the rulers on a number of cases. His advice and words have been well-documented and preserved. In reality, though, he was simply one among a large number of such scholars.[7]
Excerpted from Human Rights in Islam
References:
[1] Recorded by Ahmad, al-Tabaraani and others. Another narration is, "…if it involves disobedience to the Creator." According to al-Albaani and Shuaib al-Arnaaoot, it is authentic. See Silsilat al-Ahaadeeth al-Saheehah, vol. 1, p. 297; Musnad Ahmad, #1095.
[2] Recorded by Muslim.
[3] Recorded by Muslim.
[4] Recorded by Muslim.
[5] Quoted in Ali al-Sallaabee, The Biography of Abu Bakr As-Siddeeq (Riyadh, Saudi Arabia: Daar al-Salaam, 2007), p. 246.
[6] Al-Sallabi, p. 213.
[7] For a history of the relationship between the scholars and the rulers, see Abdul Azeez al-Badri, al-Islaam bain al-Ulamaa wa al-Hukkaam (Madinah, Saudi Arabia: al-Maktabah al-Ilmiyyah, n.d.).
---
How does the Qur'an differ from other scriptures?
By Umm Muhammad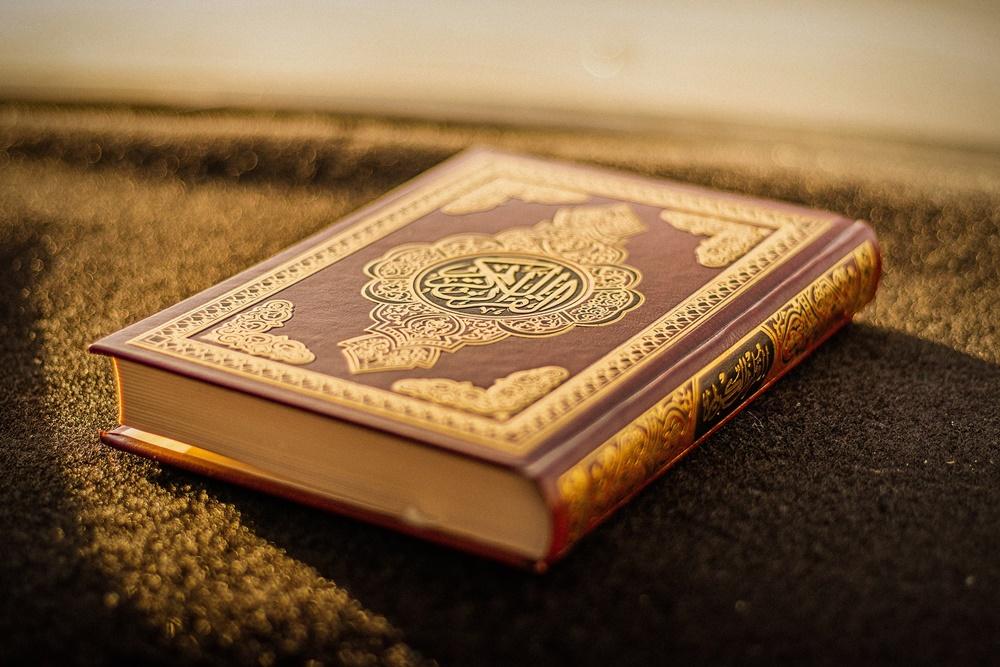 The Qur'an was revealed over 1400 years ago. It states in no uncertain terms that it is a revelation from God conveyed by the angel Gabriel to Prophet Muhammad. It is regarded, not only by Muslims but by scholars of religion and historians, as the most authentic religious text in existence today. Unlike earlier scriptures, the Qur'an has been preserved unchanged in its original Arabic text since the time of revelation, as God had promised within it.
History witnessed the fulfillment of that promise, for the Book of God remains to date exactly as it was revealed to the Prophet and recited by him. Immediately memorized and recorded by large numbers of his companions, it was passed on in exactly the same form by thousands of Muslims generation after generation up until the present day. The Qur'an of today is literally the same scripture as was revealed to Prophet Muhammad. There is no other book in the history of man that has been memorized precisely and accurately, word for word, letter for letter by millions of people over the centuries. This in itself is a miracle.
There is only one version of the Qur'an; the same revealed words continue to be read, recited and memorized in their original Arabic language by Muslims throughout the world. Translations of the meanings into other languages assist in understanding but cannot be called "the Qur'an," as this term refers only to the actual revealed words of God.
The Qur'an contains God's final message to humanity and legislation which encompasses all spheres of human life. It is suited to all peoples and all times. It appeals to logic, following clear reasoning and citing evidences from the created universe, from history and from the human soul to establish not only the existence of God, but also His uniqueness and absolute perfection. It also contains answers to the questions which naturally occur to the human mind about the purpose of creation and what occurs after death.
It is the primary source of the Islamic creed and its legislation. But in addition to religious guidance it contains numerous verses that speak of the universe, its components and phenomena – the earth, sun, moon, stars, mountains, wind, rivers and seas, plants, animals and successive stages of development of the human being. The Qur'an speaks with the perfect knowledge of the Creator about His creation. Being the final revelation to mankind, God has made the Qur'an a continuing miracle containing evidences to be uncovered gradually as humans increase in knowledge of their universe.
But its main purpose is to guide mankind as to how one should relate to his Creator, to his fellow men and to the universe in general. It outlines the practical methods of earning the approval of God and obtaining peace and contentment in the permanent existence to come. By following its guidance man can fully experience his human worth and his special position among created beings. The Qur'an was revealed containing complete guidance in all matters of faith and its application to the affairs of human life in order that everyone might attain the happiness and contentment of this world and the next.
Excerpted from Clear Your Doubts About Islam
---
HISTORY
Who are the Thamud? The people Prophet Saleh was sent to. But what about others who came after him and the archaelogical sites dating to the first two centuries? What do early Islamic scholars say about the survivors from the Thamud?
Located 400 km from al-Madinah al-Munawarah is Mada'in Saleh where the remains of a once wealthy and powerful people called Thamud lie still in an uninhabited desert. Allah destroyed them for their shirk, corruption and rejection of Prophet Saleh.
They erected huge buildings on the plains and carved beautiful houses out of the dense rock of the mountains.
And Thamud (people), who hewed out rocks in the valley (to make dwellings) [Qur'an, 89:9]
To guide them to the right path, Allah sent Prophet Saleh, a man from among them. Prophet Saleh called his people to worship Allah alone, not associate partners with Him, and not obey the transgressors. Saleh said:
"And remember when He made you successors after 'Ad (people) and gave you habitations in the land, you build for yourselves palaces in plains, and carve out homes in the mountains. So remember the graces (bestowed upon you) from Allah, and do not go about making mischief on the Earth." [Qur'an, 7:74]
However, the people of Thamud ignored his calls and warnings as obsession with materialism took over. They felt proud of their accomplishments and felt safe within their magnificent structures.
As Prophet Saleh's followers increased, the Thamud asked for a seemingly impossible miracle to prove that he was indeed a messenger of Allah. They pointed at a rock and asked him to bring forth a she camel that was extremely tall, attractive and ten months pregnant.
"You are but a human being like us. Then bring us a sign if you are telling the truth." [Qur'an, 26:154]
Prophet Saleh prayed to Allah to grant their request and from the rock emerged a she-camel with the said characteristics. Yet many still continued in disbelief, stubbornness, and haughtiness.
Their hatred for Prophet Saleh turned towards the she-camel. Fearing that they may harm it, Prophet Saleh warned his people. He said: "Here is a she-camel: she will have her share of water and you will have your share, each on an appointed day. Do not harm her in any way, lest the punishment of a momentous day overtake you." [Qur'an, 26: 155-156]
For a while, the people of Thamud let the camel graze and drink freely. But seeing the increase in Prophet Saleh's followers, they killed it out of spite and haughtily mocked him to hasten the punishment of Allah.
So they killed the she-camel and insolently defied the Commandment of their Lord, and said: "O Saleh! Bring about your threats if you are indeed one of the Messengers (of Allah)." [Qur'an, 7:77]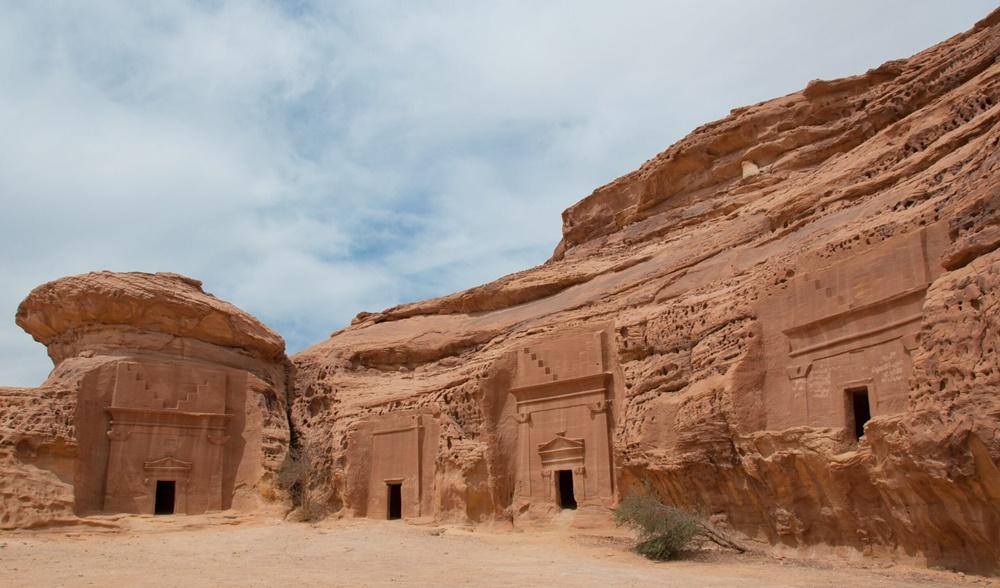 Prophet Saleh told them that their punishment would come in three days, giving them time to repent.
But they killed her. So he said: "Enjoy yourselves in your homes for three days. This is a promise that will not be belied." [Qur'an, 11:65]
Instead, they began plotting to kill Prophet Saleh too.
And there were in the city nine men (from the sons of their chiefs), who made mischief in the land, and would not reform.
They said: "Swear one to another by Allah that we shall make a secret night attack on him and his household, and thereafter we will surely say to his near relatives: 'We witnessed not the destruction of his household, and verily we are telling the truth.'"
So they plotted a plot, and We plotted a plot, while they perceived not. [Qur'an, 27: 48-50]
Allah ordered Prophet Saleh and his followers to leave the town. After the given time was over, an earthquake shook the land violently and destroyed the people of Thamud in one cry.
And As-Saihah (torment – awful cry) overtook the wrong-doers, so they lay (dead), prostrate in their homes,
As if they had never lived there. No doubt! Verily, Thamud disbelieved in their Lord. So away with Thamud! [Qur'an, 11: 67-68]
Then see how was the end of their plot! Verily! We destroyed them and their nation, all together. These are their houses in utter ruin, for they did wrong. Verily, in this is indeed an Ayah (a lesson or a sign) for people who know. [Qur'an 27: 51-52]
Ibn Umar narrated that while Prophet Muhammad ﷺ was passing by Thamud's houses on his way to the battle of Tabuk, he stopped together with the people there. The people fetched water from the wells from which the people of Thamud used to drink. They prepared their dough (for baking) and filled their water skins from it (the water from the wells). The Prophet of Allah ﷺ ordered them to empty the water skins and give the prepared dough to the camels. Then they moved on till they reached the well from which the she-camel (of Saleh) used to drink. He ﷺ ordered them to use the water from that well. He warned them against entering upon the people that had been punished, saying "Do not enter upon these people who are being punished, except in a weeping state, lest the same calamity as of theirs should befall you." (Sahih Bukhari)
---
Archaeological dating and when the Thamud actually lived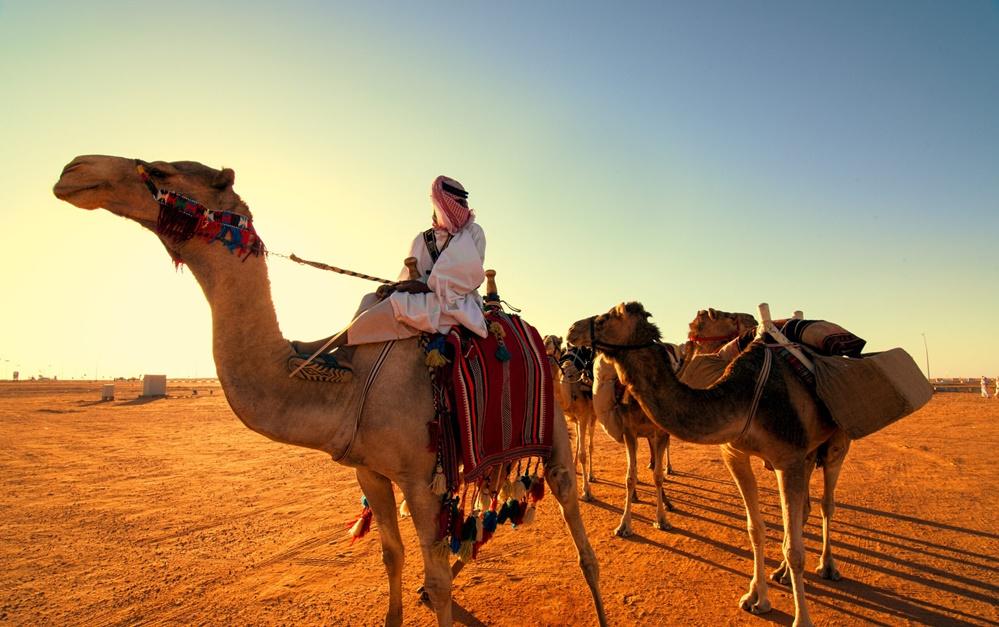 The Qur'an places Prophet Saleh and his people between the time of Prophet Hud and that of Prophet Ibrahim, which can be many thousands of years ago. According to archeologists, the popular UNESCO heritage sites at Mada'in Saleh (also known as Al-Hijr or Hegra) belong to a people who lived much recently, around the first century (1CE). The oldest known reference to "Thamud" is a 715 BCE inscription of the Assyrian king Sargon II, which mentions them as being among the people of eastern and central Arabia.
So, does this cast a doubt on what the Qur'an and Sunnah mention? No. There are responses and evidences to clear this misunderstanding.
1. Usage of the name Thamud
According to classical sources, the name "Thamud" applied to the region or land as well. Therefore, it was not restricted for the people that Prophet Saleh was sent to. People who lived in the same region after those who were destroyed were also likely called by the same name. The narration of ʿAbdullah ibn ʿUmar and analysis of Ibn Kathir report that people called the region of Thamud Al-Hijr, while they called the province of Mada'in Salih as Ardh Thamud (Land of Thamud) and Bayt Thamud (house of Thamud). The historian Robert Hoyland therefore suggests that the name was subsequently adopted by other groups who inhabited the region.
Early Islamic scholars also mention that the only remaining group of the native people of Thamud are the tribe of Banu Thaqif, which inhabited the city of Taif.
2. Limitations of archaeological dating
Current scientific methods to estimate a time period are not fool proof. There are several limitations, which can quite significantly alter the results. So, we cannot be completely sure if the dating of a particular site is exact. In one example, researchers trying to understand the limitations dated an old bristlecone pine tree at being 5,000 years old. But, using other evidence, they put the estimate of the same tree at being nearly 14,000 years old. As we further progress, we do not know what we will come to learn in the future that may render many of our current archaeological assumptions obsolete.
In conclusion, we know for sure that what the Qur'an says and what is authentically reported from the Prophet ﷺ cannot be wrong. Alhamdulillah, this has been the case time and time again when people came up with seeming contradictions. But the challenge of the Qur'an holds true till date and will remain so until the Day of Judgment.
Then do they not reflect upon the Qur'an? If it had been from [any] other than Allah, they would have found within it much contradiction. [Qur'an, 4:82]
---
The Nabateans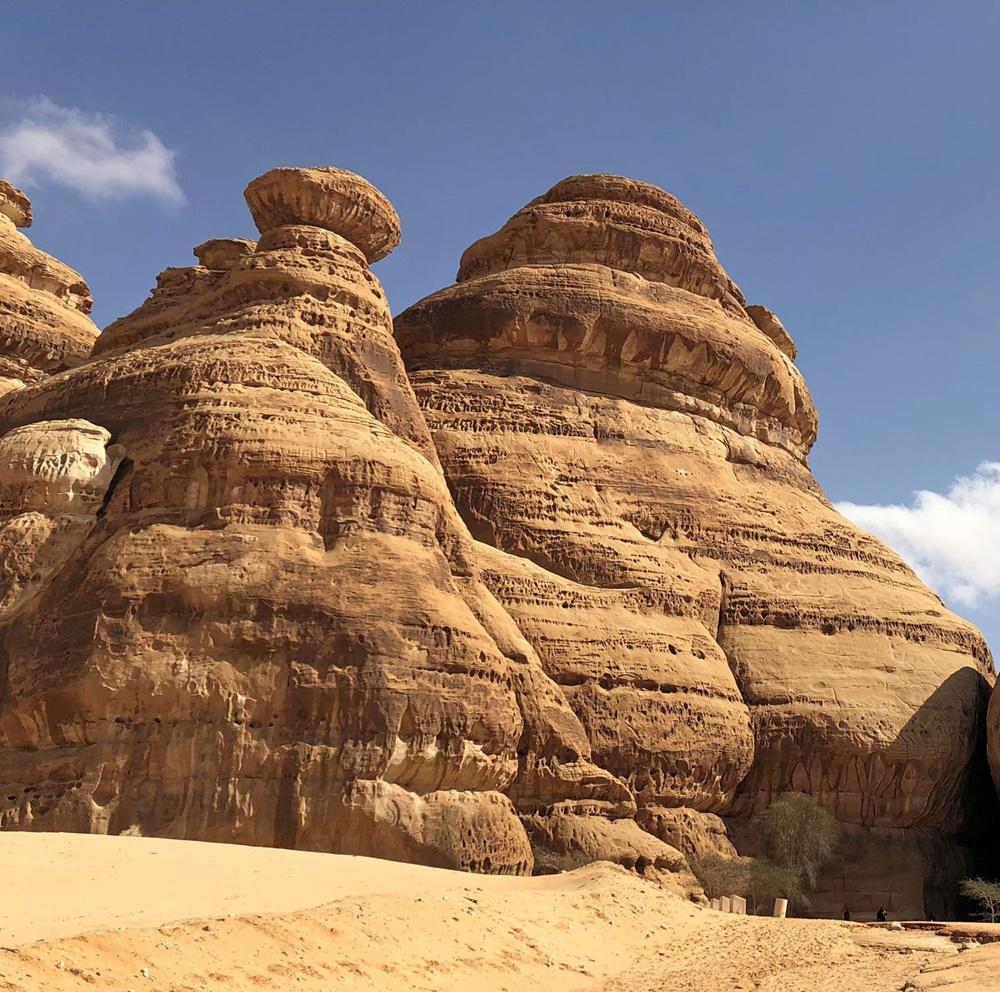 According to archeologists, the last known civilization that lived in Mada'in Saleh was the nomadic Arab Nabataean kingdom dating back to the first two centuries. If this is the case, they came much after the people of Thamud mentioned in the Qur'an. The Nabataean civilization eventually fell into decline following Roman conquests in 106 CE. However, the region continued to serve as an important location for cultural and intellectual exchange up until the 4th century CE.
Mada'in Saleh, also known as al-Hijr (Hegra), was like a second capital (after Petra in Jordan) which controlled several trade routes of the region, amassing large wealth and drawing the envy of its neighbors.
The people were skilled in craftsmanship, trade, construction, and hydraulic engineering. They carved monumental houses and tombs, whose architecture and decorations were directly cut into the sandstone. They also built a sophisticated water management system to preserve and use their water resources.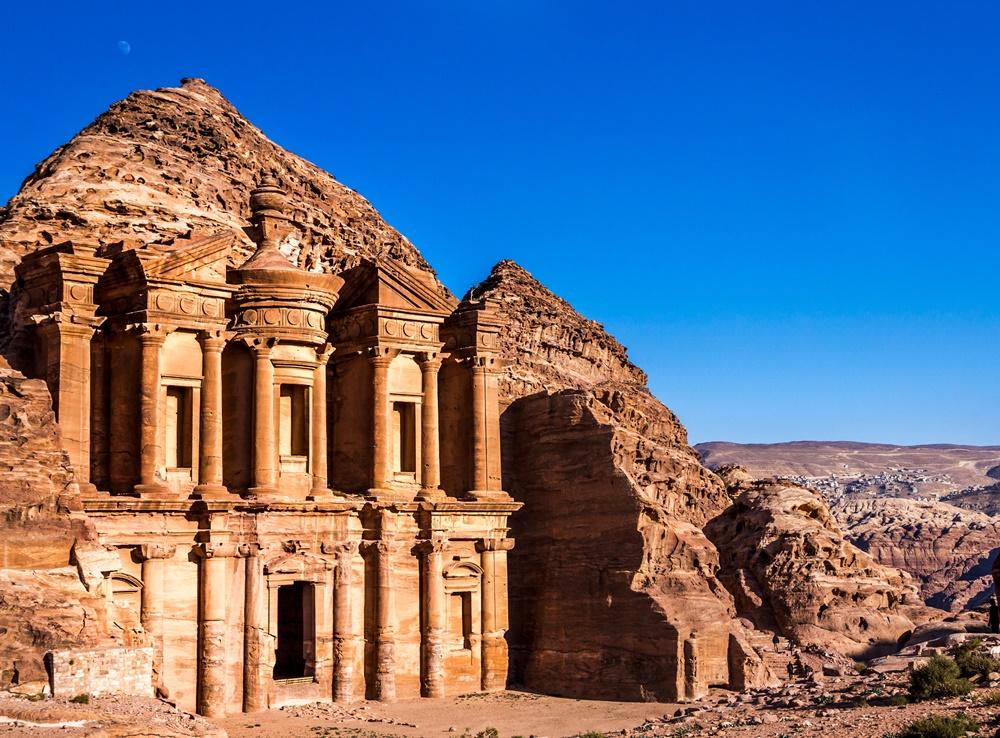 A Nabatean monastery in Petra, Jordan.
In the present day, one can find ruins of 111 monumental structures, among which 94 were decorated with majestic facades on the sandstone massifs of the area, especially the Jibal Ithlib. The smallest tomb is barely 2.7 meters tall but the biggest reaches an impressive 21.5 meters.
The monumental tombs were reserved for the elite of the city for whom it was a way to display their importance and status. The rest of the population was buried in tombs dug in the ground, sometimes even on the rock.
Two thirds of the tombs have a cartouche above the door containing a text in Nabatean script. Those inscriptions are judicial documents giving the name of the owner of the tomb, naming the persons having the right to be buried. Interestingly they also indicate a date showing that all the monumental tombs were dug between 1 and 75 CE. Allah knows best.
References:
– The Detailed History of Arabs before Islam, Prof. Jawwad Ali, Volume: 15, Page: 301
– The Historical Record of Ibn Khaldon, Volume: 2, Page: 641
– Kitab Al-Aghani, Abu Al-Faraj Al-Asfahani, Volume: 4, Page: 74
– Ibn Kathir (2003). Al-Bidâya wa-l-Nihâya ("The Beginning and the End") Vol.1. Beirut: Dar al-Kutub al-Ilmiyya. p. 159.
– Sahih al-Bukhari, Narrated: ʿAbdullah ibn ʿUmar, Hadiths: 2116 & 3379
– Cited from Wikipedia
– Jones, N. (2020, May 19). Carbon dating, the archaeological workhorse, is getting a major reboot. Nature News. Retrieved March 14, 2022, from https://www.nature.com/articles/d41586-020-01499-y
CHECK OUT OUR BOOKSTORE

---
FAMILY
Why adultery and fornication are major sins in Islam
By Umm Muhammad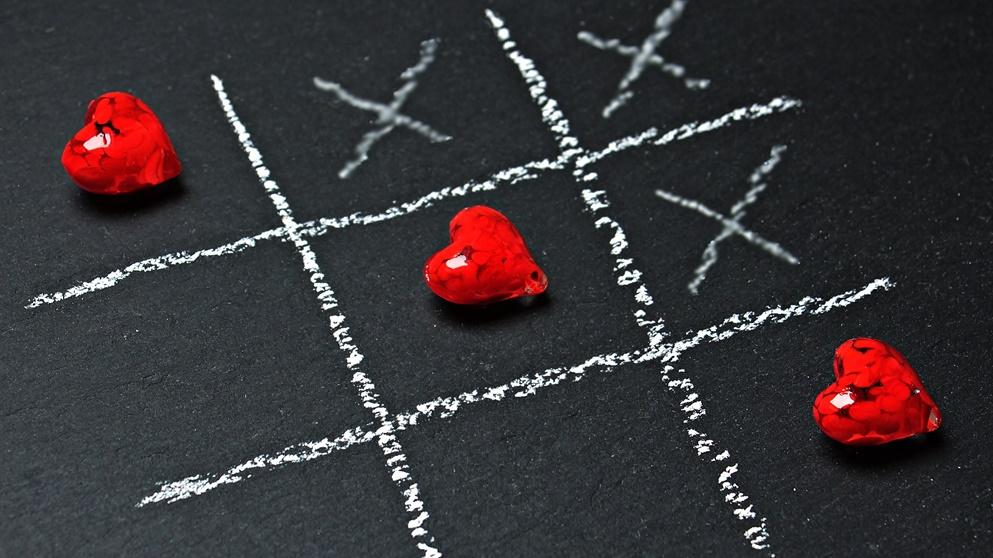 The Arabic term zinā (unlawful sexual intercourse) includes both fornication and adultery, although the latter, being a graver offense, merits a more severe penalty by law. This is due to the fact that the adulterer has access to a lawful (ḥalāl) means of gratification within marriage, yet he turns to the unlawful (ḥarām), which Allāh declared to be an evil crime. Zinā of both types had been considered sinful by religions and many social systems prior to the prophethood of Muḥammad ﷺ. All cultures have recognized marriage and the family unit as a vital element in a strong and stable social structure. Zinā, on the other hand, wherein individuals put selfish desires above social and moral commitments, weakens and undermines communities and nations.
In Sūrah al-Isrā', a Makkan revelation, Allāh (subḥānahu wa ta`ālā) prohibited zinā and strongly condemned it, saying:
"And do not approach zinā. Indeed, it has ever been an immorality and an evil way." (Qur'an, 17:32)
"Approach" refers to practices or situations that could lead one into the sin; therefore, this command is inclusive of any preliminaries as well as the act itself. Later, in Madīnah where the believers had a community of their own, Allāh first revealed temporary legislation (Sūrah an-Nisā', 4:15-16) and finally, in this verse (Surah An Nur 24:2), declared zinā a criminal offense punishable by the state.
"The female and male fornicator – lash each one of them a hundred lashes, and let not pity for them take you within the religion [i.e., law] of Allah, if you should believe in Allah and the Last Day. And let a group of the believers witness their punishment." [Quran 24:2]
The severity of the crime and degree to which it is detested by Allāh is reflected in its harsh legal penalty. Yet, strict conditions make convictions most unlikely, and practically speaking, the prescribed punishment serves mainly as a deterrent to would-be offenders and is rarely carried out. Such legislation, moreover, is only one aspect of a complete system which, in addition to providing prohibitive obstacles in the path of unlawful relationships, strongly encourages and facilitates lawful marriage.
Allāh (subḥānahu wa ta`ālā) did not intend that people commit immoralities and then be punished. Rather, His legislation is meant to prevent the occurrence of crimes at the outset, to purify society and protect its members from evil consequences in this world and the next. To this end the Qur'ān employs a specific methodology:
1) It instills in man a sense of responsibility, accountability and fear of Allāh, as well as love for Him and a strong desire to please Him and earn His approval through obedience to Him.
2) Muslims are encouraged to marry and assist one another in marrying. A man may take up to four wives as long as he treats them with justice. In cases of confirmed incompatibility or dissatisfaction a wife, as well as a husband, may request separation, enabling each to then seek a more harmonious union.
3) The believer, whether married or unmarried, is instructed as to proper dress and behavior at all times as a preventive measure. Privacy is to be respected and compromising situations avoided as a matter of obedience to Allāh.
4) Finally, zinā is declared a crime whose punishment is severe enough to deter any who might still consider it. There is the additional psychological deterrent of shame, as the penalty is executed publicly. Any due punishment must be carried out only by the Islamic state and not by individuals or groups.
5) Conviction is subject to strict conditions which are most difficult to fulfill. It depends upon one of two things:
a) A repeated and persistent confession by the offender, who must also be proved to be of age, mentally sound, aware of the meaning of zinā, aware of the divine prohibition, and must have committed the act knowingly of his own free will.
The slightest doubt about any of these matters will prevent acceptance of the confession. In addition, a married adulterer must be a free person (not a slave) who is legally bound in a consummated marriage, and there must be no physical defect in the spouse preventing a normal relationship. Furthermore, people are not encouraged to confess their sins. Rather, they should repent privately and become righteous members of the community thereafter, thus obtaining Allāh's forgiveness and averting disgrace from themselves and their families.
b) In the absence of confession there can be no conviction unless four reliable, male Muslim witnesses known for honesty and righteous conduct testify that they actually saw the act taking place. It is insufficient that the couple was seen together, even if undressed and in an embrace.
Witnesses must be unanimous about the time, place and other details; otherwise, the case will be rejected. As an additional precaution, anyone who makes such an accusation outside the framework of these conditions is himself subject to punishment as stated in verse number four.
Thus, it is clear that conviction and subsequent punishment is highly unlikely, and moreover, that any who would commit indecent acts of rebellion against Allāh publicly before witnesses in a Muslim state cannot but be regarded as a contamination and peril to society worthy of elimination.
* * *
This particular verse (Verse 2 of Surah an-Nur) deals with the ruling for convicted unmarried fornicators and not for married adulterers. Punishment of the latter is outlined in the sunnah, where the Prophet ﷺ upheld legislation already revealed by Allāh in the Torah. (Al-Bukhari and Muslim)
The penalty mentioned in this verse is one hundred lashes for both the male and female fornicator. A previous revelation in Sūrah an-Nisā' had ordered a temporary penalty which was to be abrogated by this one within a short period:
"Those who commit immorality [i.e., prostitution] of your women – bring against them four witnesses from among you. And if they testify, confine them to houses until death takes them or Allāh ordains for them a way." (Qur'an, 4:15)
Then, when the verses of Sūrah an-Nūr were revealed, the Prophet ﷺ announced, "Take from me, take from me! Allāh has ordained for them a way. The virgin man and woman: a hundred lashes and exile for a year. And the married man and woman: a hundred lashes and stoning." (Ahmad and Muslim)
Exile has been traditionally left to the discretion of the judge and has not been imposed upon a lone woman. Imprisonment is considered as exile by some jurists. Evidence of the legality of exile is found in the following narration:
Two bedouins came to the Messenger of Allāh ﷺ, and one said, "My son was working for this man and committed zinā with his wife. I ransomed my son from him with one hundred sheep and a slave-girl, but I asked those of knowledge and they informed me that my son should endure a hundred lashes and a year's exile and the wife of this man should be stoned." The Messenger of Allāh ﷺ said, "By the One in whose hand is my soul, I will judge between you by the Book of Allāh, the Exalted: The slave-girl and sheep shall be returned to you, and for your son is a hundred lashes and exile of a year. Go to this man's wife, and if she confesses, stone her." (Al-Bukhari and Muslim)
The word "fajlidū" itself defines the nature of the lashing. It limits affliction to the skin (jild), excluding deep wounds that could cause prolonged pain or become infected. Other stipulations based upon the sunnah have been cited by scholars: The entire body is subject to lashing except the head and private parts, which must be avoided.
* The lashes should be of medium intensity, neither too harsh nor too mild, i.e., painful but not harmful.
* A man is made to stand and a woman to sit. The woman is to be completely covered in clothing of a kind that will not come loose and expose her body during the punishment.
* The lashing may not be done in periods of severe heat or severe cold during the day or night.
* Those officials who execute punishment should be pious and knowledgeable Muslims, not rude and uneducated people. They must be employees of an Islamic state.
At the same time, Allāh (subḥānahu wa ta`ālā) warns rulers, judges and other officials against changing or reducing the prescribed penalty, which would lessen its deterrent effect. Ibn Katheer pointed out that Allāh has not prohibited the natural pity or sadness people might feel at the plight of a convict – only that sympathy should not move anyone to tamper with what Allāh has ordained.
"If you should believe in Allāh and the Last Day" shows that any who would think to alter Allāh's law cannot be considered true believers. The same applies generally to all divine legislation as well as to the ruling mentioned in this verse.
The Prophet ﷺ said, "A ḥadd punishment carried out in the land is better for its people than a rainfall of forty mornings." (Ibn Majah, an-Nasa'i, and Ibn Hibban – saheeh)
The words "in the religion of Allāh" point out that the religion, Islam, includes submission to all divine legislation and is not confined only to rites of worship.
The prescribed penalty cannot be avoided once there is a conviction before the legal authority in an Islamic state. Allāh's Messenger ﷺ advised, "Avert infliction of ḥadd punishments among yourselves, for whatever is made known to me becomes obligatory." (Abu Dāwūd, an-Nasā'i and al-Ḥākim – ḥasan)
Thus, guilty persons are encouraged to turn back to Allāh in sincere repentance, and Muslims with knowledge of their sin should encourage them to do so rather than exposing themselves to shame and punishment.
A deterrent possibly more effective than physical pain is the disgrace and humiliation caused by publicity. This particular legislation concerning fornication is accompanied by an order that the punishment be witnessed by some of the believers in the community, making it an experience not readily forgotten. Any Muslim whose faith is insufficient to prevent him from immorality will observe its immediate consequence in a society intolerant of defiance and disobedience to Allāh. In the days when Allāh's law was enforced systematically and justly throughout the Muslim ummah, the crimes of theft, murder and zinā were extremely rare occurrences.
Excerpted from In the Light of Surah an-Nur
---
'Don't You See What Aisha Has Done?'
By Faraz Omar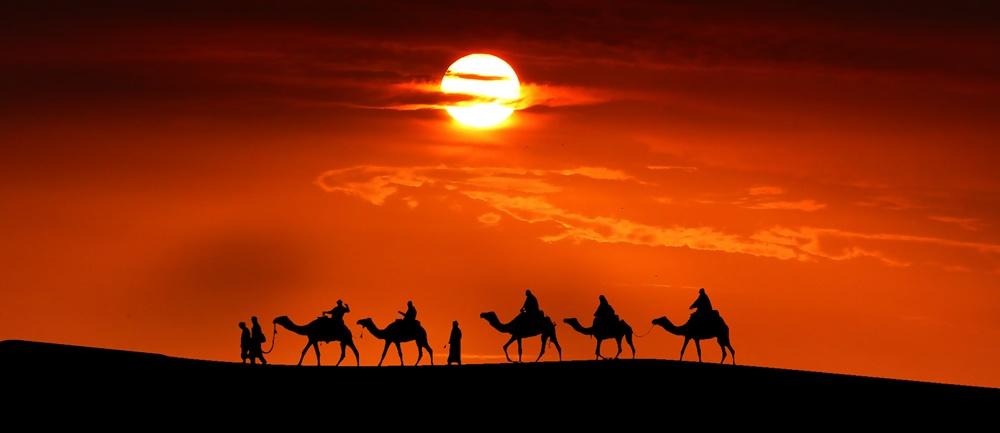 A lovely hadeeth in Sahih Al-Bukhari's Book of Tayammum highlights the virtue of our mother Aisha, the beloved wife of the Prophet ﷺ. Narrated Aisha رضي الله عنها:
"We set out with Allah's Messenger ﷺ on one of his journeys till we reached Al-Baida' or Dhatul-Jaish; a necklace of mine was broken (and lost).
Allah's Messenger ﷺ stayed there to search for it, and so did the people along with him.
There was no water at that place, so the people went to Abu- Bakr As-Siddiq and said,"Don't you see what Aisha has done? She has made Allah's Messenger and the people stay where there is no water and they have no water with them."
Abu Bakr came while Allah's Messenger ﷺ was sleeping with his head on my thigh, He said, to me: "You have detained Allah's Messenger ﷺ and the people where there is no water and they have no water with them." So he admonished me and said what Allah wished him to say and hit me on my flank with his hand.
Nothing prevented me from moving (because of pain) but the position of Allah's Messengerﷺ on my thigh. Allah's Messenger ﷺ got up when dawn broke and there was no water. So Allah revealed the divine verses of tayammum. So they all performed tayammum.
Usaid bin Hudair said, "O the family of Abu Bakr! This is not the first blessing of yours."
Then the camel on which I was riding was caused to move from its place and the necklace was found beneath it." (Sahih al-Bukhari, in Book of Tayammum)
Reading about our mother Aisha (رضي الله عنها) fills our heart with nothing but love and respect. She was a young lady whom Allah chose as a means to teach Muslims many aspects of the religion.
The people were worried about the fact that they were stuck in a place without water and that they would need water for wudhu and other needs. They complained to Abu Bakr, her father, about what she had done.
Abu Bakr As-Siddeeq (رضي الله عنه), deeply concerned for the Muslims as he was, rebuked her for the situation she got the Muslims, and Allah's Messenger ﷺ, into.
But Allah, through this incident, brought about tremendous ease for the Muslims.
You also cannot help but smile at her innocence and her losing the necklace, as she did in the Story of Ifk (a tremendous incident through which Allah taught Muslims many lessons and laws).
After the order of Tayammum was revealed, the Sahabi Usaid bin Hudair (رضي الله عنه) said to Aisha (رضي الله عنها), "Jazaakillah khair (May Allah reward you). By Allah, whenever anything happened which you did not like, Allah brought good for you and for the Muslims in that." (Sahih al-Bukhari)
---
Usaid bin Hudair (رضي الله عنه), by the way, is the great companion whose recitation of the Qur'an was witnessed by the angels.
Narrated Usaid bin Hudair: That while he was reciting Surah al-Baqarah at night, and his horse was tied beside him, the horse was suddenly startled and troubled.
When he stopped reciting, the horse became quiet, and when he started again, the horse was startled again. Then he stopped reciting and the horse became quiet too. He started reciting again and the horse was startled and troubled once again.
Then he stopped reciting and his son, Yahya was beside the horse. He was afraid that the horse might trample on him. When he took the boy away and looked towards the sky, he could not see it.
The next morning he informed the Prophet ﷺ who said, "Recite, O Ibn Hudair! Recite, O Ibn Hudair!" Ibn Hudair replied, "O Messenger of Allah, my son, Yahya was near the horse and I was afraid that it might trample on him, so I looked towards the sky, and went to him. When I looked at the sky, I saw something like a cloud containing what looked like lamps, so I went out in order not to see it."
The Prophet ﷺ said, "Do you know what that was?" Ibn Hudair replied, "No." The Prophet ﷺ said, "Those were angels who came near to you for your voice and if you had kept on reciting till dawn, it would have remained there till morning when people would have seen it as it would not have disappeared." (Sahih al-Bukhari)
---
SCIENCE
Sunnah of Cooling Food: Hot causes cancer, say researchers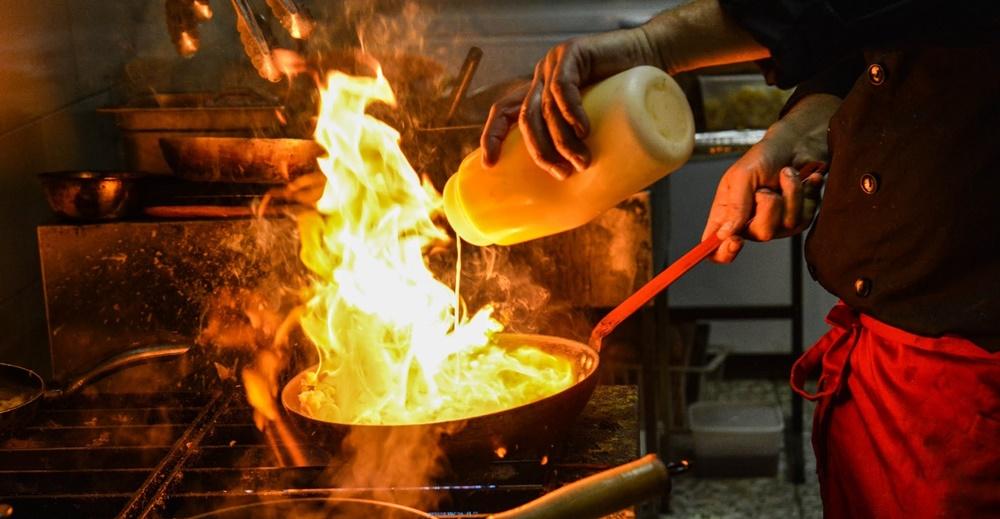 Are you used to drinking very hot tea or consuming food when it's just off the stove? This is not recommended in the Sunnah and scientists have found it causes esophageal cancer.
Researchers found that tea drinkers who liked their beverage to be warmer than 60 degrees Celsius (140 degrees Fahrenheit) and consumed more than 700 ml of tea per day – about two large cups – had a 90% higher risk of esophageal cancer, when compared to those who drank less tea and at cooler temperatures.
The study looked at more than 50,000 people in Golestan, a province in northeastern Iran.
"Many people enjoy drinking tea, coffee, or other hot beverages. However, according to our report, drinking very hot tea can increase the risk of esophageal cancer, and it is therefore advisable to wait until hot beverages cool down before drinking," said Dr. Farhad Islami, of the American Cancer Society and the study's lead author.
Previous research has found a link between hot tea drinking and esophageal cancer. This study, published recently in the International Journal of Cancer, was the first to pinpoint a specific temperature, according to the authors.
Esophageal cancer is usually caused by repeated injury to the esophagus due to smoke, alcohol, acid reflux and – maybe – hot liquids. The esophagus is a long tube through which swallowed food and liquids travel to reach the stomach.
The team of researchers followed 50,045 people, aged between 40 and 75, for an average of 10 years. Between 2004 and 2017, the researchers detected 317 new cases of esophageal cancer.
The study said more research was needed on why exactly drinking very hot tea is associated with the higher risk of esophageal cancer.
Stephen Evans, a professor of pharmacoepidemiology at the London School of Hygiene & Tropical Medicine, said that it was the heat that was the issue rather than the type of beverage.
"In fact, it is probably anything hot: Microwaved jam has been known to cause esophageal injury. It is possible that the trauma leads to cell changes and hence to cancer," he told the Science Media Centre. Evans was not involved in the study.
---
Let hot food cool down, says Sunnah

Asma bint Abi Bakr used to say: "Cooling down food is of greatest blessing." (Ibn Hibban and Al-Hakim; authenticated by Al-Albani in Al-Sahihah, no. 392)
Abu Huraira used to say: "No food should be eaten until its vapor is gone." (Al-Bayhaqi; authenticated by Al-Albani in Al-Irwa, no. 1978)
Al-Muradi said: And in a hadith: "Cool hot food; hot food is not a blessing." (Al-Sahihah, 1/748)
Asma Bint Abi Bakr narrated that if she made food she covered it until its vapor or smoke fades and said: I heard the Messenger of Allah saying, "It's of greater blessing for food to cool down." (Silsila Sahiha, 2/262)
Based on the book Forgotten Actions and Sayings with their Sahih Legal Evidence by Sheikh Suleiman bin Saleh Al-Kharashi. Quoted by Ridouan Soumaa at IIN.
---
ISLAMIC FINANCE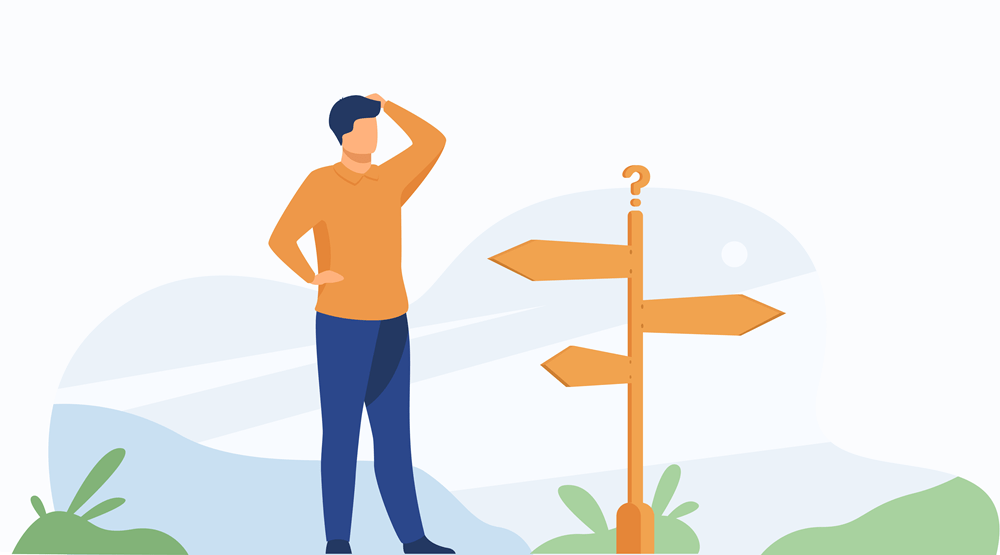 6 career tips for young Muslim men
By Faraz Omar
Choosing a good career is crucial, especially for Muslim men who must bear the Islamic responsibility of providing for their families. If you are a young bachelor just starting out, here are some important lessons on finance that many older men wish they had known when they were younger.
1. Get your priorities right
Allah has placed different sets of responsibilities upon us depending on our age, gender, and capabilities. As a young Muslim man thinking about what you would like to do in life, getting your priorities right will help you make sound decisions. You are coming out of your parents' nest and building your own. The decisions you make at this point can have a lasting impact on how your next 40 years of life until retirement maybe, In sha Allah.
List all the things you would like to do according to their level of priority and then deal with the most important ones first. If the most important aspects of life are taken care of, you will be able to get other things done too, in sha Allah. Although none of our planning is guaranteed to give us the results we expect, we must nevertheless put considerable thought and research into this matter, pray istikharah, take the step, and place our trust in Allah. Allah may give us what we seek or choose something better for us.
2. What you must already know
Having said that, as a young Muslim man, you must have the following things in place already (if not, it's never too late to start now):
a) You know the fundamentals of your faith. You have learned aqeedah and the pillars of Islam. You know the obligations on an adult Muslim man. You know the fiqh of taharah and salah (the rulings of purification and prayer) and you offer your prayers properly on time.
b) You know, or have started learning, the fiqh of trade – the halal and haram of earning money – because this knowledge will help you earn pure and blessed rizq. The body and the soul are nourished through halal earning. It has an impact on your deeds and actions.
c) You know the basic Islamic manners you must have when interacting with people.
3. If you already know what you want to do
If you already know what you want to do, then see if the career aligns well with your priorities in life. Discuss with experts in the field and see what advice they have for you. It's good to be passionate about something. But it's better to be aware of the financial prospects and what you can expect from it in your life. For example, if a priority for you is to get married and start a family, then see if the career you are passionate about will help you achieve that. And if it does, then how? What steps should you take and what does your roadmap look like?
If you are very interested in becoming an Islamic scholar, what can you expect the journey to be like? How do you plan to earn a livelihood and what steps must you take to secure a job as a scholar or a professor if that is what you intend? Do you come from a wealthy family, so money is not an obstacle for you, or do you need to quickly get on your feet and support your family?
Frankly embracing all your realities will help you make wise decisions. Yes, we may not be able to do certain things now because of our situation, and that's fine because this is the best for us. We never know, if we are sincere, Allah may make a way out for us in the future to achieve what we are so passionate about. Allah's plans work in ways we cannot perceive.
If what you are passionate about also aligns with your priorities, then excellent, go ahead and choose it. Make sure you have done your homework on how you should go about achieving your goals with the chosen path.
4. If you do not know what you want to do
If you are not sure what you want to do or what you are passionate about, that's fine. Many don't. So, what do we do in this case? Take steps to fulfill your priorities. You are on a journey and eventually will know what makes you tick. You can also try to understand the basics of many different subjects or fields. By getting exposed to several careers at a basic level, you will probably like one and want to get deeper into it. Learning many different things makes you creative as well.
5. What not to compromise on
Never get into something that will compromise your faith and values. Choose your next 40 years wisely. Your choice must help you achieve your goals without compromising your religion. Some may want fewer working hours so they can have time for other things in life, others may prefer careers that can be financially rewarding after a few years of taxing work, and yet others may want to switch into entrepreneurship.
Whatever your goals may be, just ensure what you get into doesn't take you away from your obligations.
6. The Purpose
The last and most important of all is always check and correct your intentions. The "Why" of it. An extraordinary hadeeth makes this point crystal clear.
The Prophet ﷺ was sitting one day with his Companions, and they observed a strong, sturdy youth setting out early to work. They said, "Woe unto this man; would it that his youth and strength were spent in the path of Allah." The Prophet ﷺ said, "Do not say this; for if he works for himself in order to restrain himself from begging and to be independent of people, then he is in the path of Allah. If he works for his impoverished parents or for his impoverished children so as to enrich and suffice them, then he is in the path of Allah. If [however] he works for the sake of showing off and accumulation [of wealth], then he is in the path of Satan." [At-Ṭabarānī in his three Maʿājim (Itḥāf 6:252)]
As Muslims, our intentions should be correct. If we have the proper intention for Allah's sake, our work and even our worldly pleasures can become worship and good deeds we will be rewarded for. May Allah guide us and bless us all with halal rizq. Aameen.
---