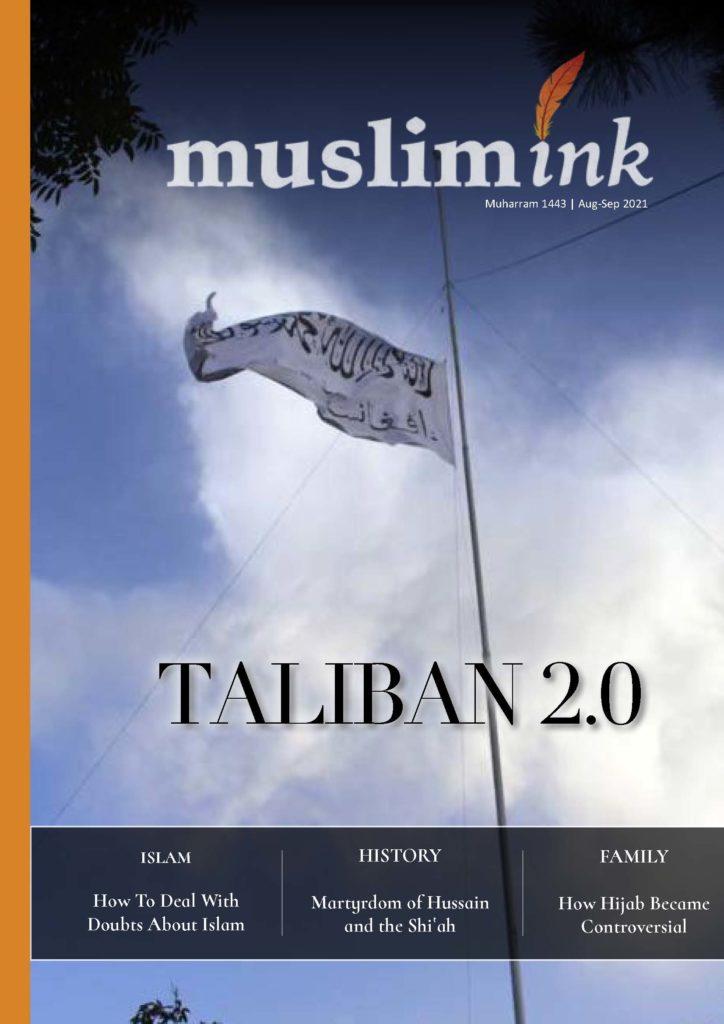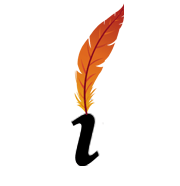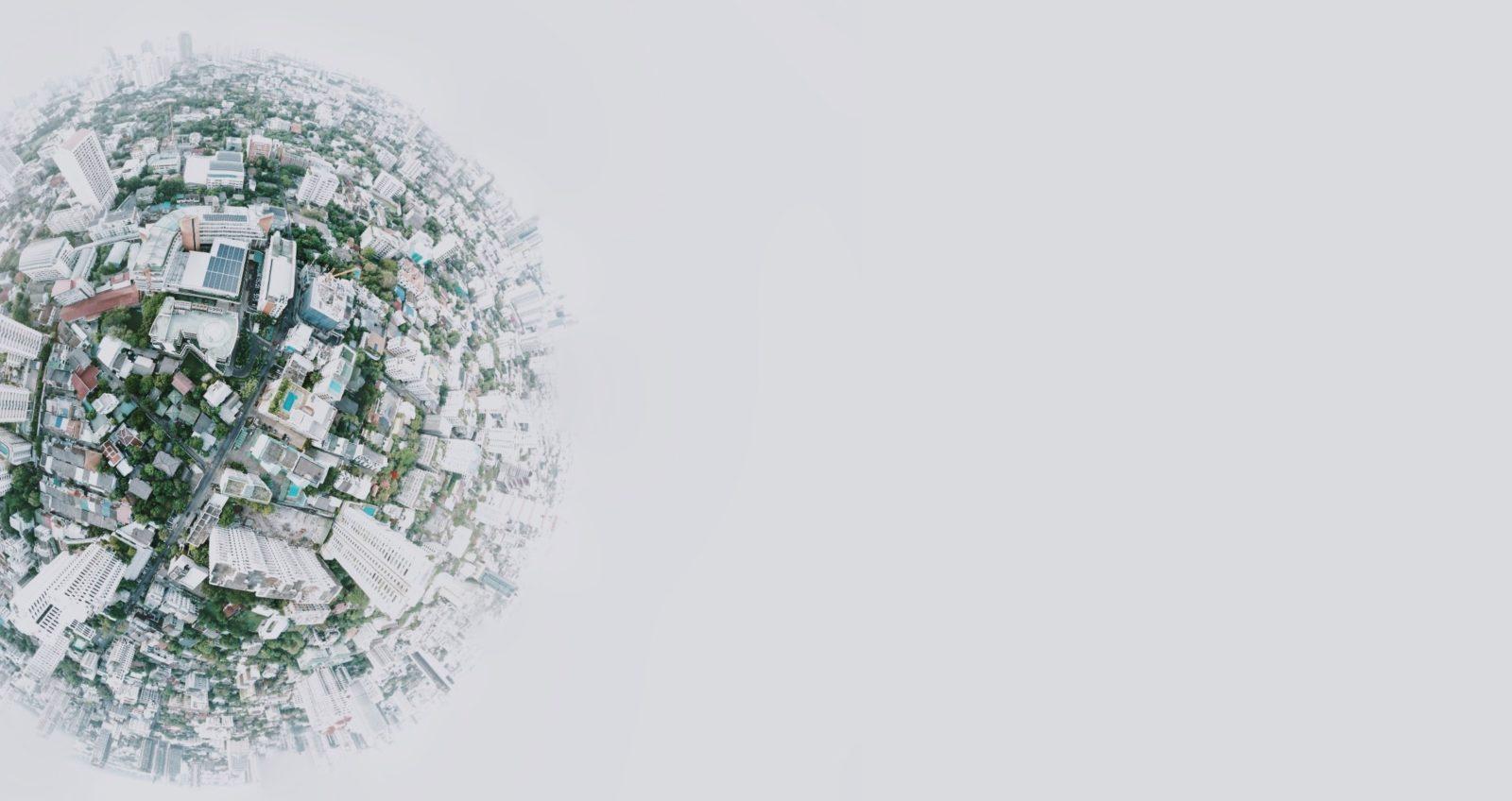 CURRENT AFFAIRS
Return Of The Taliban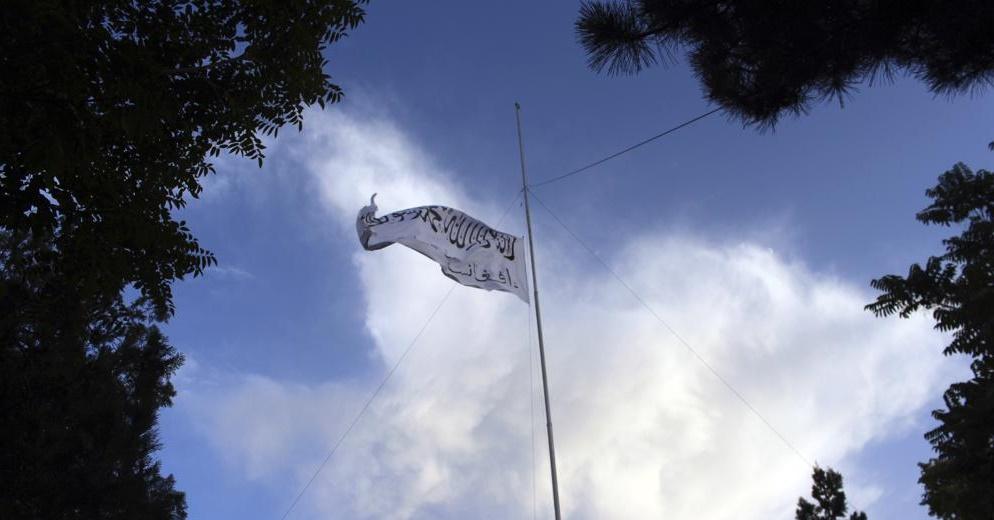 The Taliban flag flies in Ghazni, Afghanistan, Sunday, Aug. 15, 2021.
As the world finally woke up to a dramatic return of the Taliban, political analysts, leaders and governments around the world are scrambling to understand the what, how and why of the spectacular failure of the world's most powerful allied nations in Afghanistan.
If we must summarize the entire story in a paragraph, then the two decades of corruption, in the name of nation building, neither built the nation nor did it bring any political stability to Afghanistan. The people, including the army, were tired of the hopelessly corrupt leaders of the US-backed Afghan government. They lived lavishly while the people suffered. The Taliban, on the other hand, never gave up. They persevered to end the occupation and establish an Islamic government. The rest is history.
How did we get here?
After years of a fruitless war, the United States led by President Trump cut a peace deal with the Taliban in February 2020. Under the deal, the Taliban agreed to, basically, not harbor terrorist organizations against the security of the US and allies. And the US agreed to leave Afghanistan. The deal also obliged the Taliban to a ceasefire and to negotiate with the Afghan government over the shape of a power-sharing government.
After the agreement, the Taliban refrained from attacking US troops and stopped mass casualty attacks.
The Afghan president Ashraf Ghani, however, was not interested in negotiations. He was confident in his army's abilities to defeat the Taliban. That army had nearly two decades of US training and access to advanced weapons and an air force – none of which the Taliban had. Regardless, Ashraf Ghani's clinging on to power ultimately cost him the country.
Corruption that tired the Afghans
Many US officials were aware of the afflictions of the Afghan forces: the deep corruption, the failure by the government to pay many Afghan soldiers and police officers for months, the defections, the soldiers sent to the front without adequate food and water, let alone arms.
The official line however was that the Afghan military was 300,000 strong vs the 75,000 of the Taliban.
"They have an air force, a capable air force, something the Taliban does not have," John F. Kirby, the Pentagon press secretary, said recently. "They have modern equipment. They have the benefit of the training that we have provided for the last 20 years. It's time now for them to use those advantages."
How the Afghan military came to disintegrate first became apparent not last week, but months ago in an accumulation of losses.
It began with individual outposts in rural areas where starving and ammunition-depleted soldiers and police units were surrounded by Taliban fighters and promised safe passage if they surrendered and left behind their equipment, slowly giving the insurgents more and more control of roads, then entire districts. As positions collapsed, the complaint was almost always the same: There was no air support, or they had run out of supplies and food.
But even before that, the systemic weaknesses of the Afghan security forces — which on paper numbered somewhere around 300,000 people, but in recent days have totaled around just one-sixth of that, according to U.S. officials — were apparent.
Soldiers and policemen have expressed ever-deeper resentment of the Afghan leadership. Officials often turned a blind eye to what was happening, knowing full well that the Afghan forces' real manpower count was far lower than what was on the books, skewed by corruption and secrecy that they quietly accepted.
And when the Taliban started building momentum after the United States' announcement of withdrawal, it only increased the belief that fighting for President Ashraf Ghani's government wasn't worth dying for. In interview after interview, soldiers and police officers described moments of despair and feelings of abandonment.
On one frontline in the southern Afghan city of Kandahar last week, the Afghan security forces' seeming inability to fend off the Taliban's devastating offensive came down to potatoes.
After weeks of fighting, one cardboard box full of slimy potatoes was supposed to pass as a police unit's daily rations. They hadn't received anything other than spuds in various forms in several days, and their hunger and fatigue were wearing them down.
"These French fries are not going to hold these front lines!" a police officer yelled, disgusted by the lack of support they were receiving in the country's second-largest city.
The leader escapes with cash
No story highlights the plight of corruption as well as the story of how the president, Ashraf Ghani, fled the country without telling anyone of his plans. He left, leaving his people to fend for themselves, with as much money as was possible for him to escape with. According to the Russian embassy, President Ashraf Ghani left with four cars and a helicopter full of cash. He had to leave some money behind as it would not all fit in.
"As for the collapse of the [outgoing] regime, it is most eloquently characterised by the way Ghani fled Afghanistan," said Nikita Ishchenko, a spokesman for the Russian embassy in Kabul.
Surrendering to the Taliban
The Taliban, for the most part, took over Afghanistan without much fighting. In city after city, the Afghan forces surrendered to the Taliban as the Taliban offered them amnesty and no reproachment after.
The peaceful manner in which the Taliban were able to take control points to perhaps the fact that there is little real opposition to the Taliban among Afghans although there may be a general sense of concern about the future.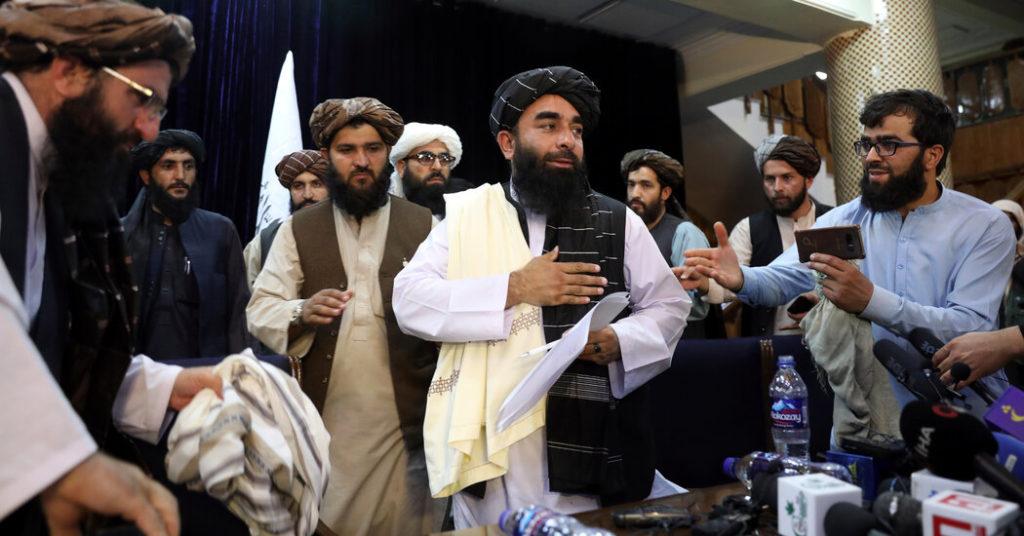 The Taliban holding their first press conference in Kabul, Tuesday, Aug. 17, 2021.
The Taliban administration
The Taliban have been working on restoring peace and order in the districts they are taking over. They are reassuring the people to resume their businesses and work normally and that the Taliban would not interfere with them in any way. There are no lootings or destruction of property. Their only condition seems to be that Islamic law be adhered to.
When the Taliban took over Kunduz, a city in northern Afghanistan, the place was in shambles after weeks of fighting. Power lines were down. The water supply, powered by generators, did not reach most residents. Trash and rubble littered the streets.
The civil servants who could fix those problems were hiding at home. The Taliban spent days reassuring them to return to work. The new mayor of Kunduz, Gul Mohammad Elias, ensured electricity and water supply were back on. Government trucks began to remove trash from the streets, and workers repaired power lines.
Shopkeepers were assured that their stores would not be looted. The mayor even provided reimbursement for taxi and bus fare to move their goods as kiosks were destroyed by fire.
The challenge before the Taliban
The Taliban, from their beginnings, did not have much knowledge or experience in governance. They were simple students of a madrasah who were driven by a passion for Islam and justice.
However, as political analysts have pointed out, they have been a learning organization.
The challenge before the Taliban is how wisely they are able to govern people of diverse interests
"Awareness grew within their movement that their own [repressive] policies had resulted in global isolation as well as opposition from many Afghans, including those who had initially welcomed the Taliban when they almost ended the interfactional wars of the 1990s," wrote Thomas Ruttig in his paper in March.
This has been evident in some pragmatism and a greater openness in terms of foreign policy. The Taliban have regularly met with ministers of countries like China and Russia.
The challenge before the Taliban is how wisely they are able to govern people of diverse interests in Afghanistan. Time will tell if Afghanistan prospers under the rule of the Taliban.
May Allah guide and bring peace, stability and success to the leaders and people of Afghanistan! Aameen.
---
World Reactions to the Taliban Takeover
PAKISTAN
Prime Minister Imran Khan said the Taliban had "broken the chains of mental slavery in Afghanistan."
CHINA
China is ready to develop "good-neighbourly, friendly and cooperative relations with Afghanistan," a foreign ministry spokesperson said. Beijing welcomed the Taliban's promise "that they will allow no force to use the Afghan territory to engage in acts detrimental to China and its expression of hope that China will be more involved in Afghanistan's peace and reconciliation process and play a bigger role in future reconstruction and economic development."
RUSSIA
"If we compare the negotiability of the colleagues and the partners, I have long since decided that the Taliban is much more able to reach agreements than the puppet government in Kabul," Zamir Kabulov, Russia's presidential envoy to Afghanistan. "Recognition or non-recognition will depend on the conduct of the new authorities."
IRAN
"America's military defeat and its withdrawal must become an opportunity to restore life, security and durable peace in Afghanistan," said Iranian President Ebrahim Raisi.
QATAR
"There is an international concern about the escalation of events in Afghanistan and we stress the importance of not compromising the security of the Afghani people, and the importance of establishing stability in Afghanistan as soon as possible," Qatari foreign minister Mohamed bin Abdulrahman Al Thani.
EUROPEAN UNION
"Afghanistan stands at a crossroad. Security and wellbeing of its citizens, as well as international security, are at play," said Josep Borrell, vice president of the European Commission.
(Left) Taliban with the Chinese foreign minister on July 28. (Right) In Moscow, Russia on July 9.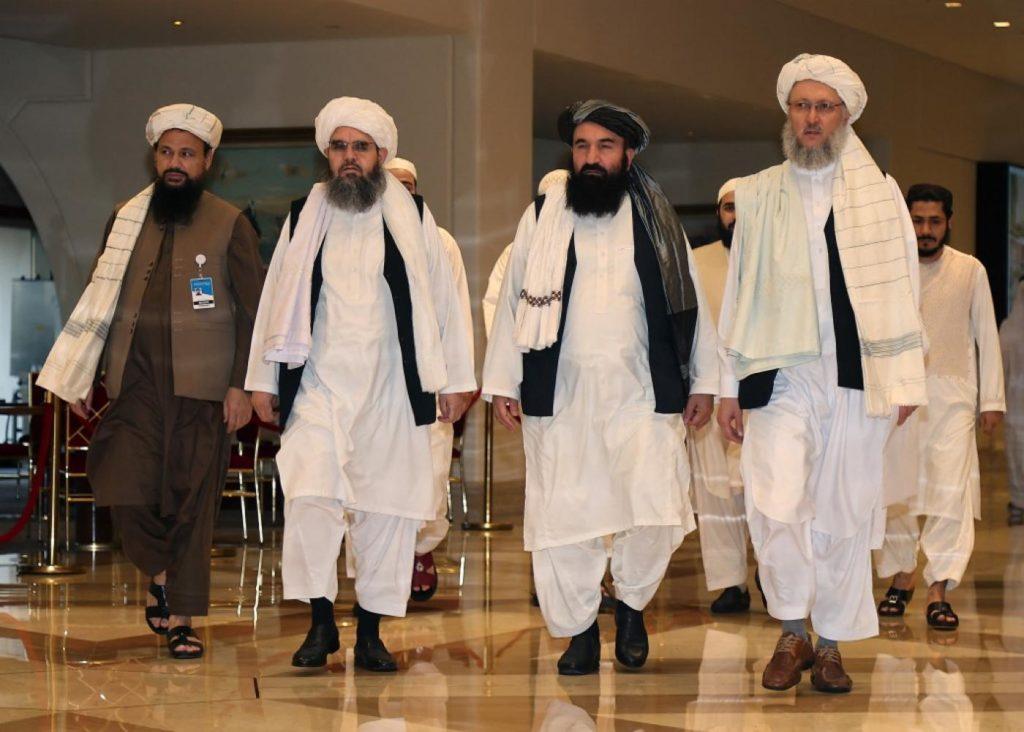 The Taliban actively engaged with foreign powers in the months before the takeover of Afghanistan.
They attended peace meetings in Qatar (right) and Russia, and met with the Chinese. Reports mention that the Taliban held several secret meetings with US officials during the presidency of Donald Trump.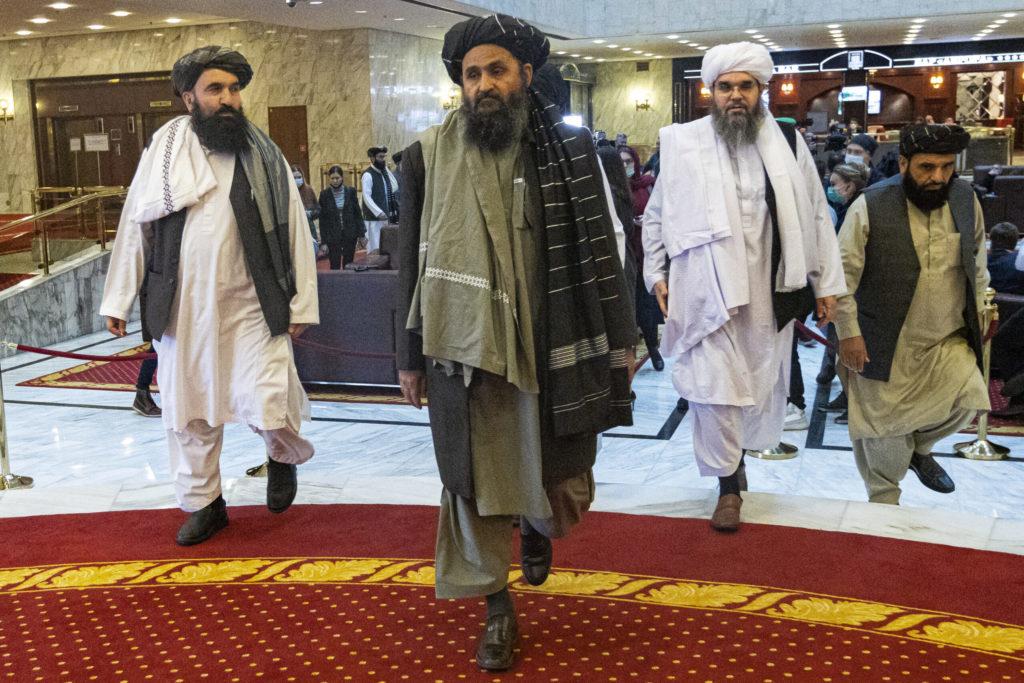 Taliban co-founder Mullah Abdul Ghani Baradar, center, arrives with other members of the Taliban delegation for an international peace conference in Moscow, Russia, Thursday, March 18, 2021.
---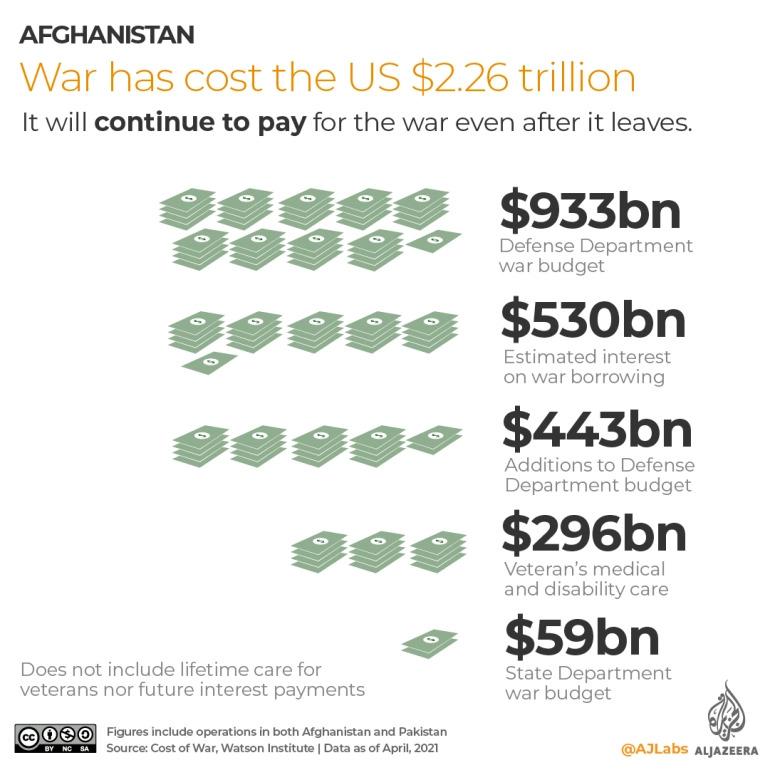 ---
Quotes from the Taliban press conference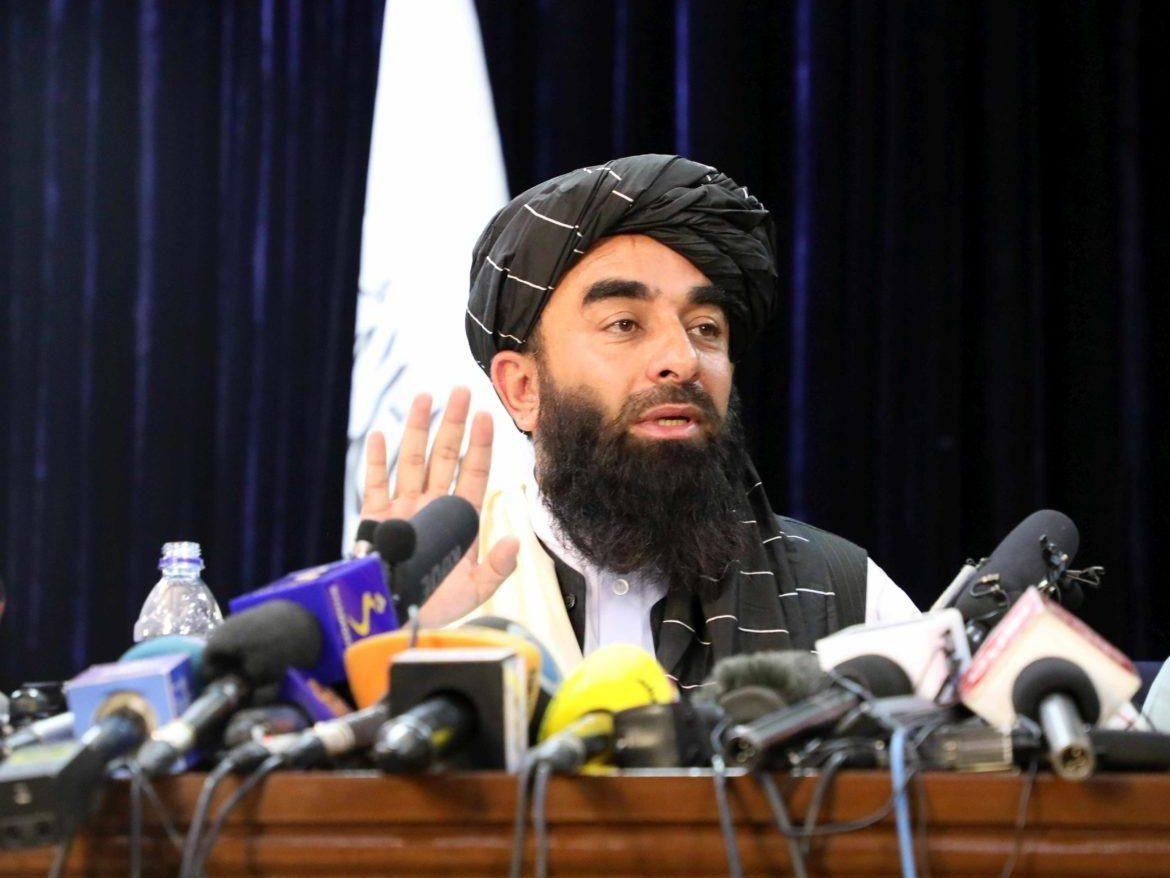 Taliban spokesperson Zabihullah Mujahid addressed the public in first press conference following the takeover of Afghanistan on Tuesday, August 17, 2021.
On Victory
"We have expelled the foreigners and I would like to congratulate the whole nation on this."
"Freedom and independence seeking is a legitimate right of every nation. The Afghans also use their legitimate right after 20 years of struggle for freedom and for emancipating the country from occupation, this was our right and we achieved this right. And we would like to express our gratitude to almighty God for having brought us to this stage."
"We have pardoned anyone, all those who had fought against us."
Security
"Our forces are there 24 hours around the clock to ensure your security, undoubtedly."
"Our plan was to stop at the gates of Kabul after capturing all other provinces, so that the transition process is completed smoothly without us entering Kabul, so that we stopped troubles and harms and damages.
"But unfortunately, the previous government was so incompetent. As a result of their actions, their security forces could not do anything to ensure security and we have to do something, we have to take responsibility. So that was the reason: the abusers and the rioters. They wanted to abuse the name of the Islamic Emirate, to enter houses, or to harass the people or to steal. So we, therefore, instructed our forces to enter Kabul to ensure, to stop all this and to ensure security."
Religion, governance, and economy
"We have the right to act on the basis of our religious principles and rules and regulations, it's of the right of Afghans."
"Our struggle was to form the Islamic government… You could see that we managed to control the whole country in a matter of days, but we're not arrogant for this."
"We hope that as soon as conflict has done away with Afghanistan, we are going to build infrastructures of the economy."
"We are going to be working on our natural resources and our resources in order to revitalise our economy, for our reconstruction, for our prosperity."
"We are the servants of the nation. Before that, the benefit of the nation, both in this world and for the next world."
"Let's talk about the law after the government is formed. They're going to decide what kind of laws are going to be presented to the nation. This will be the due responsibility of the future governments, with the participation of all people."
"I should mention that Afghanistan will have a strong Islamic government… We will do our most to make sure that everybody is included in the country, even those people against us in the past."
Women's rights
"The issue of women is very important. The Islamic Emirate is committed to the rights of women within the framework of Sharia… They are going to be working with us, shoulder to shoulder with us."
"Our women are Muslim. They will also be happy to be living within our frameworks of Sharia."
"…we are going to allow women to work and study within certain frameworks. Women are going to be very active in the society, but within the frameworks of Islam. Women are a key part of society and we are guaranteeing all their rights within the limits of Islam."
Media
"Impartiality of the media is very important. They can critique our work, so that we can improve."
"It's very important that the Afghans are giving a lot of importance to their national values, national unity, national consensus. The media should not work against this national values, against national unity."
"When it comes to ethnic differences, religious differences and hostilities, they should not be actually promoted by the media, they should work on the country for the unity of the nation to have peaceful brotherly living together."
Opium production
"We are assuring our countrymen and women and the international community, we will not have produce any narcotics. In 2001, if you remember, we had brought narcotics content production to zero in 2001, but our country was unfortunately occupied by then and the way was paved for reproduction of narcotics even at the level of the government – everybody was involved…
"From now on, Afghanistan will be a narcotics-free country but it needs international assistance. The international community should help us so that we can have alternative crops. We can provide alternative crops. Then, of course, very soon, we can bring it to an end."
---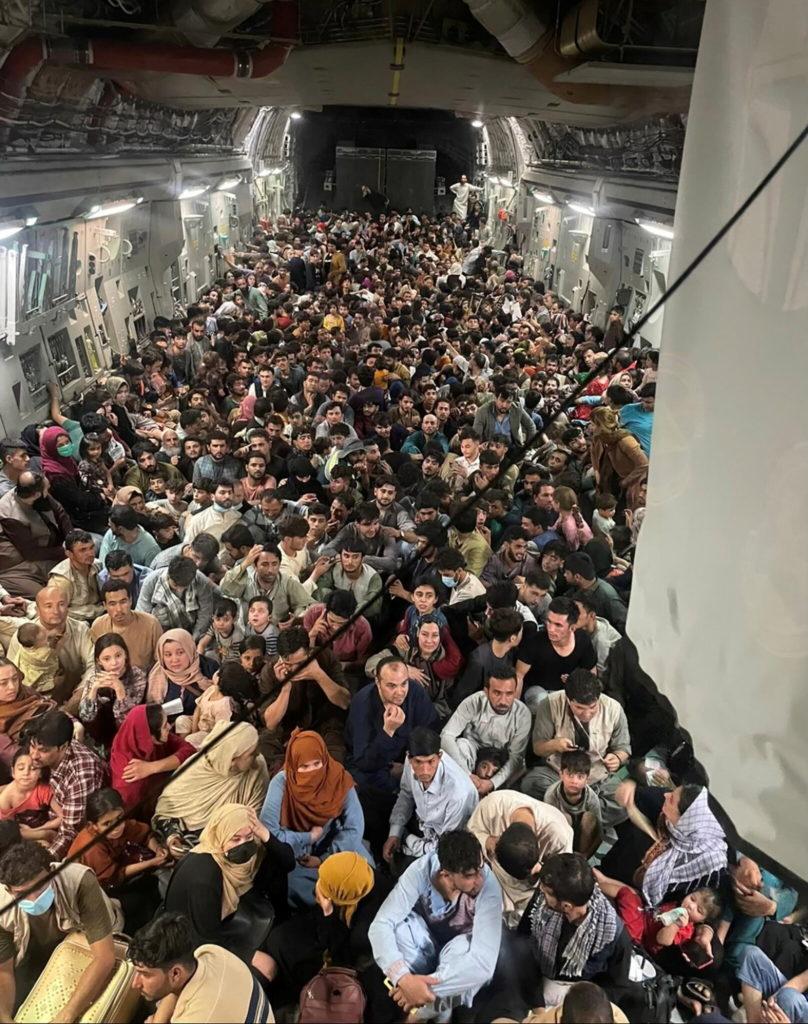 Afghans being evacuated in US aircraft from Kabul to Doha, Qatar, on Tuesday.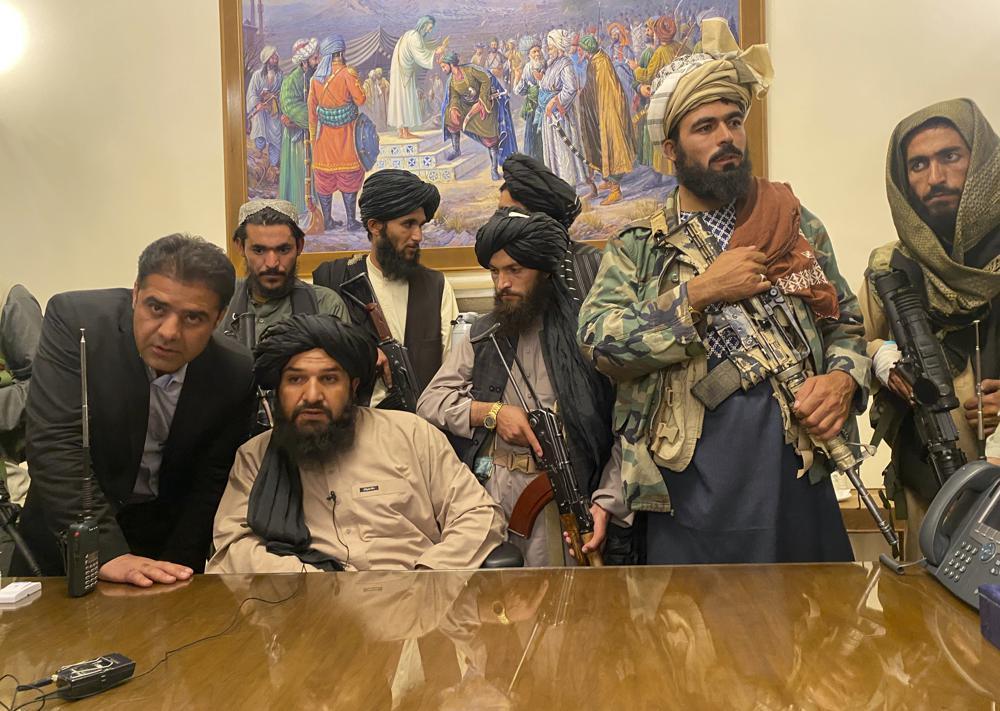 ---
Foreign pilgrims can now go for Umrah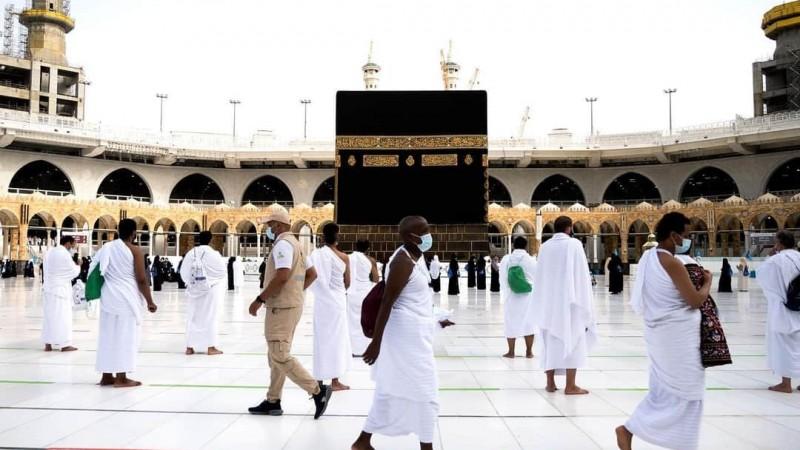 Pilgrims from abroad can now travel for Umrah to Makkah, Saudi Arabia announced recently. The restrictions imposed last year to prevent the spread of COVID-19 are being eased.
People can apply to perform Umrah as long as they provide proof that they have received a coronavirus vaccine approved by the Saudi authorities, the state-run Saudi Press Agency reported earlier this month.
The kingdom has approved the vaccines made by Moderna, Pfizer-BioNTech, Johnson & Johnson and AstraZeneca. Foreigners who have received two doses of either the Sinopharm or Sinovac vaccines can enter only if they have also received a third shot of one of the four approved vaccines.
---
Study highlights growth of Islam in America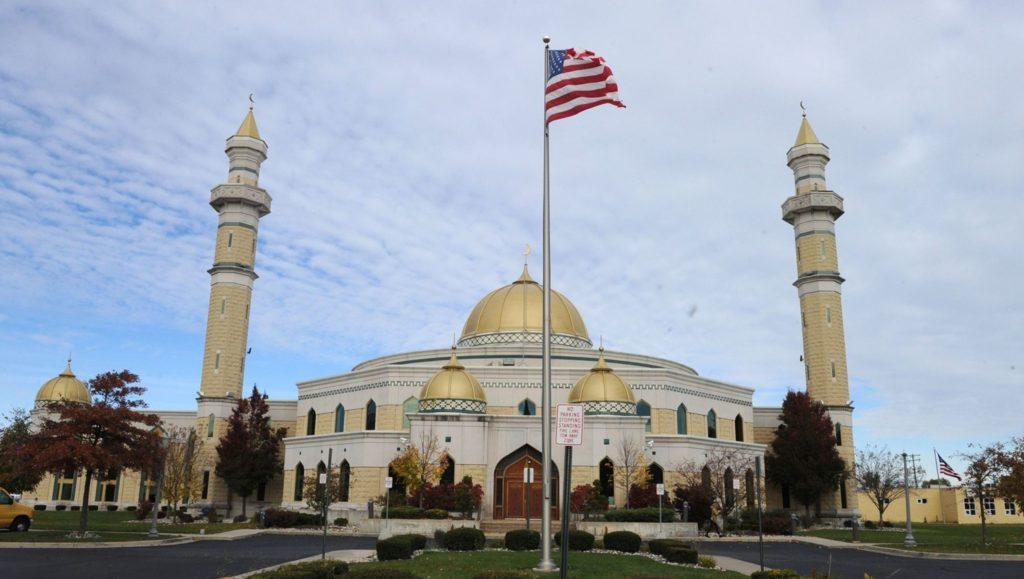 Mosques in the US have seen a 31% growth in the last decade, according to a recent study. Attendees to the Jumuah and Eid prayers have also increased by 16%. The number of converts to Islam in mosques, however, has declined dramatically. From 15.3 converts per mosque in 2010, the average number of converts in 2020 is 11.3. The primary reason, according to the report, is the decline in African American converts, especially in African American mosques. In 2020, African American Muslims comprised 16% of all attendees in mosques, but in 2010 that figure was 23%—a 33% decrease.
Almost one-fourth (24%) of mosque participants are aged 18-34, roughly the ages of Generation Z and young Millennials. However, about 54% of all Muslims in America are between 18-34, which points to the fact that many young Muslims do not come to the mosque.
The report also mentions that more imams are now full-time (50%) and American born (22%) than they were 10 years ago (43% and 15% respectively). In 77% of mosques, imams have no managerial role and decision-making power. Only in African American mosques, for the most part, the imam has both religious and management responsibilities.
---
Qatar Airways becomes biggest long-haul carrier for now

When the pandemic hit, airlines around the world downsized to manage losses as global travel came to a halt. But Qatar Airways increased spending, flying often near-empty planes on routes around the globe to increase market share and hiring when Emirates was letting go of staff. And while other airlines have reduced services to markets closed by Covid-19, Qatar Airways is pursuing new landing rights to emerge stronger post pandemic, according to a Wall Street Journal report.
In the past 12 months, Qatar has flown more seats further than any other airline on cross-border routes, according to data firm OAG. The carrier is scheduled to fly more than twice the international capacity of Air France, over two-thirds more than Delta Air Lines Inc. and over 13% more than Emirates. Across both domestic and long-haul travel, American Airlines Group Inc. remains the world's largest flier.
Its aggressive strategy during the pandemic has helped it beat Emirates as the world's biggest long-haul carrier—for now. Whether Qatar remains the world's biggest long-haul carrier by capacity partly depends on how quickly other airlines restore schedules, and if it has built up enough goodwill with customers to start filling flights as the world resumes travel.
The strategy is already paying off for some routes. Qatar launched flights to Seattle earlier this year and had a 22.3% market share of passenger traffic from Asia in March, versus 16.7% for Emirates, which began operating there nine years ago, according to Seattle-Tacoma International Airport statistics.
In Australia, where the government has limited the number of passengers allowed to enter the country each week, many carriers have reduced service. While Emirates flew 118 flights to Australia in February, a third of what it flew a year earlier, Qatar maintained roughly 145 flights into the country, according to government statistics. It has expanded market share from 3.6% of international passengers carried to and from Australia in February last year to 16.2% this year, the data show.
Emirates has been more cautious than Qatar during the pandemic. It grounded most of its fleet in March of last year, parking more than 100 superjumbo Airbus A380s, and has slowly restored routes. It now flies roughly 110 routes, compared with more than 150 before the pandemic.
---
UAE plans to make drinking water from air
The United Arab Emirates (UAE) is planning to install 'water generators' that turn moisture in the air into drinking water for public consumption.
Powered by environmentally-friendly solar energy, the 'hyper-dehumidifiers' provide a plentiful and uninterrupted water supply from the humid UAE air.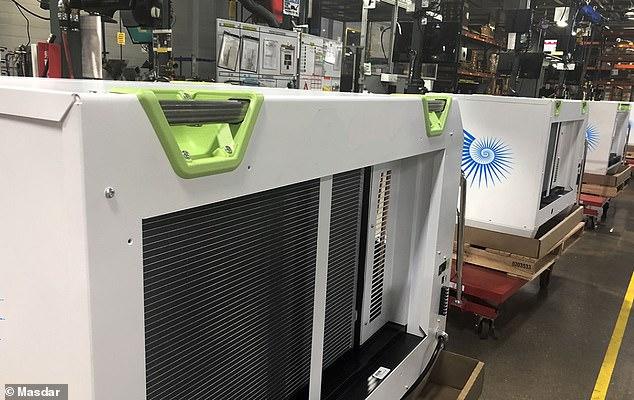 The dehumidifiers.
About 20 of the dehumidifiers can produce 6,700 litres of fresh water a day when local conditions are at 78°F (26°C) and 60 per cent humidity.
The technology is being tested as part of a pilot this October, but if successful it will be rolled out in Masdar – a futuristic 'sustainable city' currently being built next to Abu Dhabi airport.
Masdar is powered by an impressive 22-hectare (54-acre) field of 87,777 solar panels, as well as additional panels on the roofs of its buildings.
It's these solar panels that power the generators' massive fans, which themselves suck moisture-packed air from the surrounding environment.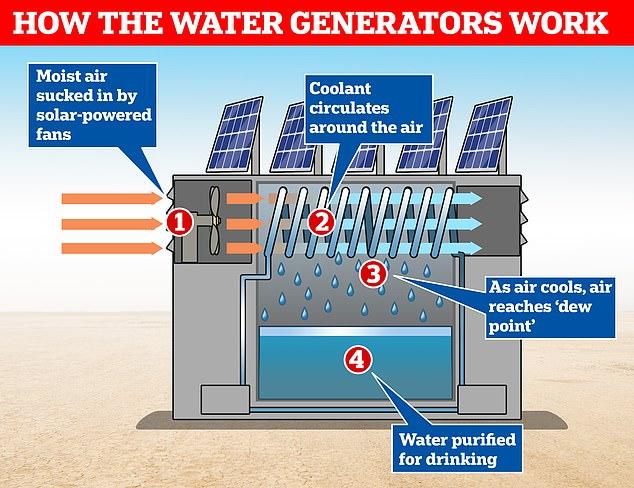 Pipes filled with this moisture-packed air are circulated with a liquid coolant, to cool the air down until it reaches what's known as the 'dew point' – when water vapour condenses into liquid water.
Once the liquid forms, it is collected and purified, allowing the public to fill their water bottles for free around dedicated stations.
The project is being run by US-based water technologies firm Aquovum, in partnership with Masdar and Khalifa University of Science and Technology in Abu Dhabi.
According to experts, the carbon-free technology will help relieve the UAE's reliance on desalinating seawater and expensive imports of bottled water in what's one of the hottest climates on Earth.
---
Rain, after prayers, extinguishes Turkish fires
Journalist mocks the call for rain prayer
As fires devastated Turkey earlier this month, Ali Erbas, the head of religious affairs, called for istisqā' (prayer for rain).
A famous journalist ridiculed him on Twitter and called people to believe in science, not prayers, because, according to the journalist, rain does not fall in August in the Antalia region.
Then the rain came pouring in abundance and saved the areas from the fires, Allahu Akbar! May Allah make this incident a source of guidance for the journalist and many others.
---
Netflix target growth in changing Saudi Arabia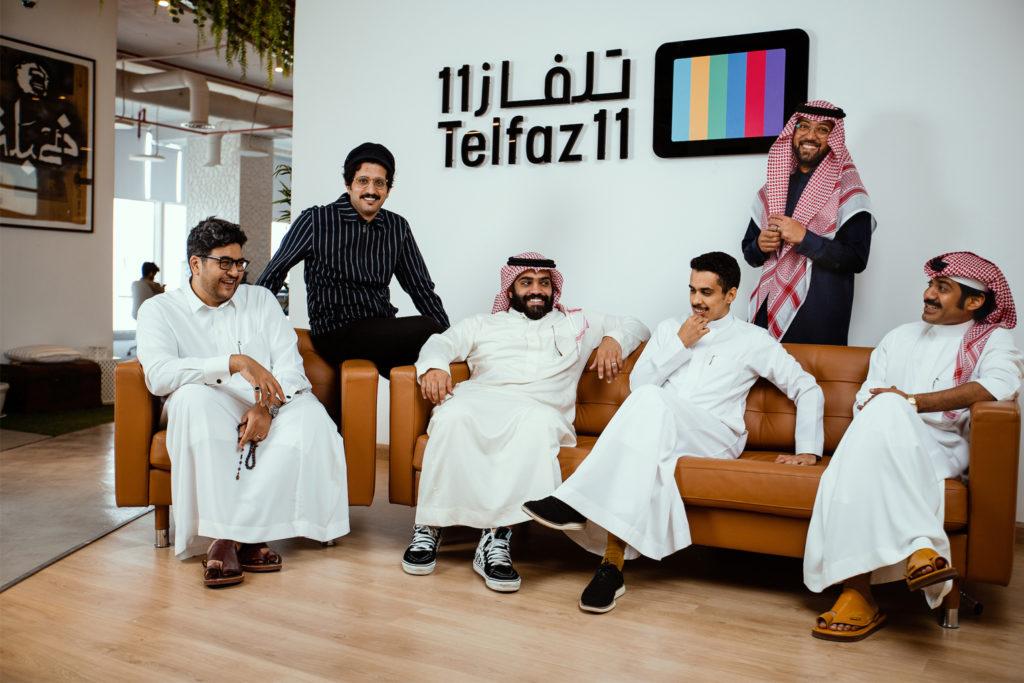 Netflix has signed deals with popular YouTubers and an animation studio in Saudi Arabia in a move to target the Saudi audience with more local content.
Myrkott studio's eight-part series called Masameer County—a satirical look at a fast-changing society—topped Netflix's most-popular-programs list for Saudi Arabia, and hit the top 10 in several other countries in the region. Netflix had signed a five-year deal with the studio last year, according to a report in Forbes.
Last year, Netflix inked a five-year deal with Telfaz11, another Riyadh production company. Telfaz11, like Myrkott, had spent years uploading youth-oriented feature films on its YouTube channel. Now it will develop and produce eight films to be shown on Netflix. The streaming giant has ramped up its Saudi content since 2019, with a range of series and movies, several focusing on tensions over social rules. Last year Netflix released an original Saudi drama series called Whispers, about dark secrets in a family-run business, directed by Saudi woman filmmaker, Hana Al-Omair.
Telfaz11's films, like other Saudi movies and TV shows, promote a religiously-taboo lifestyle in contrary to what the kingdom has generally been in adherence of. The question is how long such entertainment will remain "taboo" and if the influence of Netflix, and the entertainment industry in general, will make it mainstream?
Allah's aid is sought. A silver lining perhaps is that the situation also presents an opportunity to religious-minded Muslims to produce quality films that promote Islamic values and ideologically refute contradictory ideals.
---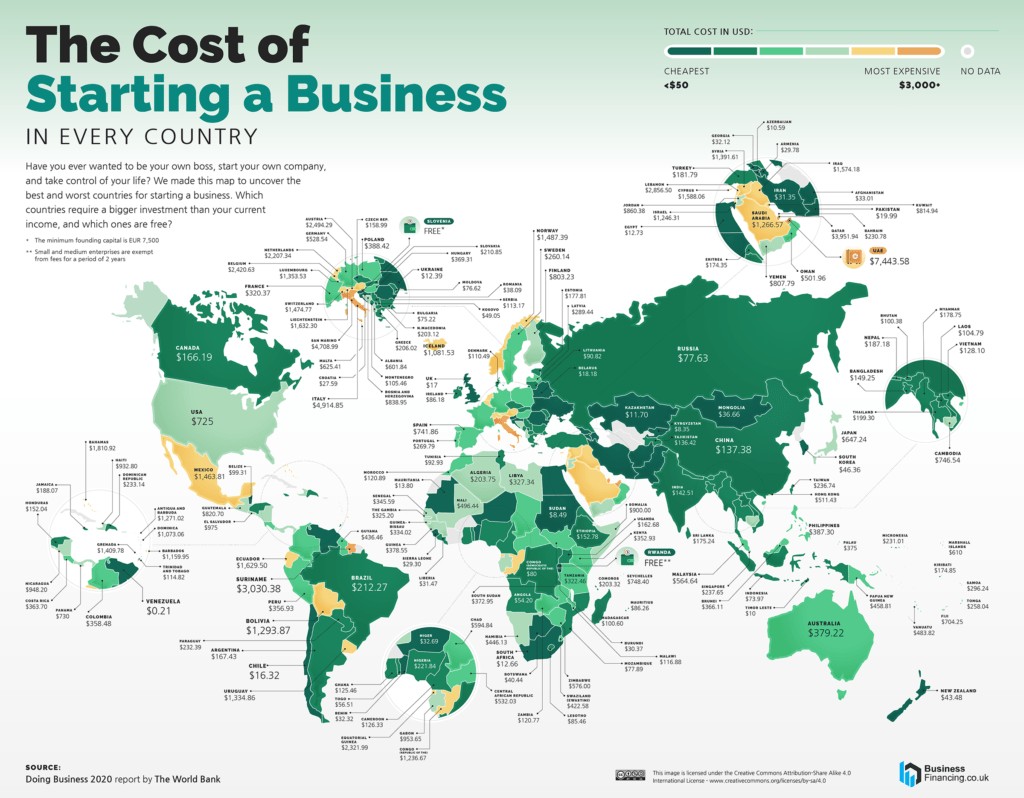 The Cost of Starting a Business in Muslim Countries
It's quite suprising to note that the cost of starting a business is quite high in most rich Muslim countries. This highlights the need to focus on facilitating entrepreneurship, which will develop our economies and take away the dependance on resources like oil.
It is way cheaper to start a business in most developed nations than it is in high income Muslim countries. Such a phenomenon will drive entrepreneurs to developed countries that attract immigrants. Canada is a prime example.
The table on the right lists Muslim countries according to the cost required (in USD) to start a business. The table below presents a comparison with the cost required (in USD) to start a business in G7 countries.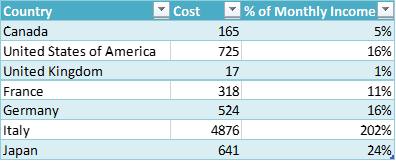 ---

ISLAM
Obstacles That Prevent One from Repentance
By Shaikh-ul-Islam Ibn Taymiyyah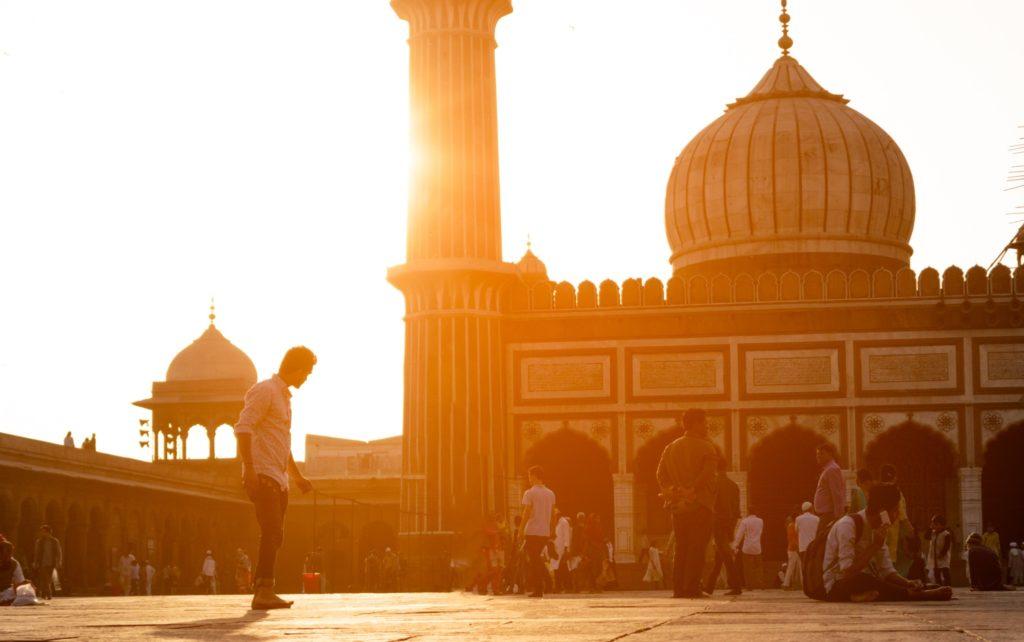 1) Disregarding One's Sins
From the things that prevent one from tawbah (repentance) is paying little attention to the sins he commits and belittling the sins he falls into, i.e., thinking that one does not have to repent from them and considering them as carrying a light punishment. This is a sign of one being led astray and we ask Allāh for health and strength. Anas (may Allah be pleased with him) said: "You indulge in (bad) actions which are no more significant to you than a hair, while we considered them in the time of the Messenger to be great destructive sins." (Bukhari, 6492)
"The major sins are the sins one commits and then considers them to be insignificant and underrates them."
Consequently, it is not befitting for the one who has belief in Allāh and His Messenger ﷺ to underestimate the sins that he commits, but rather he should consider them to be great. This will enable him to make tawbah (repentance) and become remorseful over whatever sin he commits.
Al-Awzā'ī used to say: "The major sins are the sins one commits and then considers them to be insignificant and underrates them." And he also used to say: "A man persisting in a sin is a sign that he considers it to be a small sin."
Ibn 'Abbās said: "Any sin a person persists upon is a big sin, and the sin a person repents from is not a big sin."
Fudayl ibn 'Iyād said: "Depending on how much one underestimates a sin will depend on how great it is with Allāh, and any sin one deems to be a great destroying sin, will be deemed in Allāh's sight a small sin."
2) Having Many Expectations
Yahya Ibn Mu'adh said: "Of the things that prevent the people from tawbah (repentance) is (too) many expectations."
Shaytan (the devil) always strives to discourage the believer by saying to him: 'take your time with regards to this, what is the rush? You have all the time in the world.' As a result Shaytan deceives and makes the person procrastinate and the slave dies while sinning.
Allah the Most High says in the Qur'an:
يُنَادُونَهُمْ أَلَمْ نَكُن مَّعَكُمْ ۖ قَالُوا۟ بَلَىٰ وَلَـٰكِنَّكُمْ فَتَنتُمْ أَنفُسَكُمْ وَتَرَبَّصْتُمْ وَٱرْتَبْتُمْ وَغَرَّتْكُمُ ٱلْأَمَانِىُّ حَتَّىٰ جَآءَ أَمْرُ ٱللَّهِ وَغَرَّكُم بِٱللَّهِ ٱلْغَرُورُ
"The Hypocrites will call to the believers: 'Were we not with you?' The believers will reply: 'Yes! But you led yourselves into temptations; you looked forward for our destruction; you doubted (in faith); and you were deceived by false desires till the Command of Allah came to pass. And the chief deceiver (Shaytan) deceived you concerning Allah.' [Quran 57:14]
Ibn 'Abbās said regarding this verse: "But you led yourselves into temptations" that this means with your desires. Allāh says with regard to tawbah, "And you were deceived by false desires" meaning, you procrastinated with regards to righteous deeds. "Till the Command of Allah came to pass" means till death over took you. "And the chief deceiver deceived you concerning Allah" means the Shaytan.'
Shaytan (the devil) always strives to discourage the believer by saying to him: 'take your time with regards to this, what is the rush?'
Therefore the steadfast, upright believer should make good use of his time and not procrastinate. He should give up living a life of longing, hoping and expecting so much in the future. Some of the Salaf used to say: "Be weary of procrastinating and always putting off things, for indeed it is something from Shaytan (the devil) and his forces."
This is the example of a steadfast believer who lives a life minimizing his expectations and hopes. His example is that of a group of travelers during their travels, when they arrive at a town preparing to settle, acquiring (only) what they need, and then moving on to their next destination.
This is the true description of the believer in this world. He is merely passing through, so he only takes from it what he will need for his journey and has no time to do much procrastinating and delaying every opportunity that passes his way.
3) Always Relying Upon The Mercy Of Allah
Abu Ali Ru'thabani said: "One of the things many are misled by is relying solely upon the mercy of Allāh. By doing so, they refrain from tawbah due to the fact that they believe Allah will always have mercy upon them."
So the worst of the people are those who consider their sins not to be great and they are misled by this, believing that Allah will forgive them whether they repent or not.
Umar Ibn Thar'ra said: "O people who wrong themselves by disobeying their Lord, do not be misled into believing Allāh will always be merciful to you; be wary of such a delusion because Allah says:
فَلَمَّآ ءَاسَفُونَا ٱنتَقَمْنَا مِنْهُمْ فَأَغْرَقْنَـٰهُمْ أَجْمَعِينَ
"So when they angered Us, We punished them and drowned them all." [Quran 43:55]"
So do not think you cannot go to the Hell-Fire for just one sin you commit because Allāh says:
وَلَا يَخَافُ عُقْبَـٰهَا
"So he feared not the consequences thereof…" [Quran 91:151]
Did not a woman go to the Hell-Fire because of how she treated her cat? It is narrated that the Messenger ﷺ said:
"A woman was punished in Hell because of the cat which she had confined until it died. She did not give it food to eat or water to drink while it was confined, nor did she free it so that it might eat the vermin of the earth." [Bukhari]
"Do not be misled into believing Allāh will always be merciful to you…"
A man might say a single word, and by it be thrown deep into the Hell-Fire.
"A person utters a word thoughtlessly (i.e. without thinking about its being good or not) and, as a result of this, he will fall down into the Fire of Hell deeper than the distance between the east and the west." [Bukhari]
4) Heedlessness
One of the greatest reasons why one falls into sin is carelessness, being heedless of Allah and being heedless of Allah's punishment.
Someone preoccupied with worldly affairs will live a life of misery and destruction. The only way one can free himself from being heedless of Allāh is to be reminded, as Allah says in the Qur'an:
وَذَكِّرْ فَإِنَّ ٱلذِّكْرَىٰ تَنفَعُ ٱلْمُؤْمِنِينَ
"And remind, for indeed the reminder benefits the believers." [Quran 51:55]
Muhammad Ibn Yunus reported: We were with Zabir Albāni, when a man said to him: "Advise us O Abu Abdur-Rahman!" He replied to them: "Be wary about which state you die upon, and that you do not die in a state of negligence."
5) Thinking that Allāh Will Not Accept One's Tawbah
Allah, the Most High says in the Qur'ān:
قُلْ يَـٰعِبَادِىَ ٱلَّذِينَ أَسْرَفُوا۟ عَلَىٰٓ أَنفُسِهِمْ لَا تَقْنَطُوا۟ مِن رَّحْمَةِ ٱللَّهِ ۚ إِنَّ ٱللَّهَ يَغْفِرُ ٱلذُّنُوبَ جَمِيعًا ۚ إِنَّهُۥ هُوَ ٱلْغَفُورُ ٱلرَّحِيمُ
Say, "O My servants who have transgressed against themselves [by sinning], do not despair of the mercy of Allāh. Indeed, Allāh forgives all sins. Indeed, it is He who is the Forgiving, the Merciful. [Quran 39: 53]
Therefore, it is not befitting that a true believer distances himself from tawbah. Do not despair and think that Allāh will not accept your tawbah. Indeed, Allah is the Most Merciful, who always forgives his repenting slaves, and none despairs from the mercy of Allah except the disbelieving people. What one is ordered to do is to have a good opinion of Allah in all his affairs, even in the last moments of his life.
It is narrated from Nu'man ibn Bashir, who said regarding the statement of Allāh:
وَلَا تُلْقُوا۟ بِأَيْدِيكُمْ إِلَى ٱلتَّهْلُكَةِ ۛ
And do not throw yourselves into destruction. [Quran 2:195]
"If any of you sins he should not throw himself into destruction by saying 'Allāh will not forgive me.' Rather, he should ask Allāh for forgiveness – as Allah forgives all sins."
A man once asked al-Barā' Ibn Hazm: "O Abu Ammar, the statement of Allah: "And do not throw yourselves into destruction" – is this referring to a man who throws himself into destruction by meeting and fighting with his enemies until they kill him?" Nu'mān replied: "No this is not what is meant. Rather, what is meant is that a man commits a sin and then says Allāh will not forgive me!"
6) Thinking One Is Saved Due to His Many Deeds
The slave is misled into believing that due to the fact he has done many righteous deeds he will be saved regardless of whatever sins he commits. He understands this from the statement of Allāh the Most High:
إِنَّ ٱلْحَسَنَـٰتِ يُذْهِبْنَ ٱلسَّيِّـَٔاتِ ۚ
"Verily, the good deeds remove the evil deeds." [Quran 11:114]
So he gives up tawbah altogether. Ibn 'Awn said: "Do not rely only on your many deeds, because you do not know whether Allāh will accept them or not. Do not feel you are saved by the mere fact that you have made tawbah because is there any guarantee that Allāh will accept your tawbah? Your actions are concealed from you and you do not know what Allāh does with them. Maybe some could be recorded amongst the successful or maybe they could be recorded amongst the losers doomed to the Fire."
Excerpted from the book 'Purify My Heart'
---
How to Deal with Doubts about Islam
By Faraz Omar
THEY laughed and ridiculed. Here was a man who claimed to have traveled from Makkah to Jerusalem (1,235 km) and returned in one night.
The man was Muhammad ﷺ and journeys in sixth century Arabia would take several weeks, let alone a day or night.
The Makkan Quraish saw this as a golden opportunity to ridicule the Messenger of Islam, whose pure message they could not find fault with.
Allah said in the Qur'an: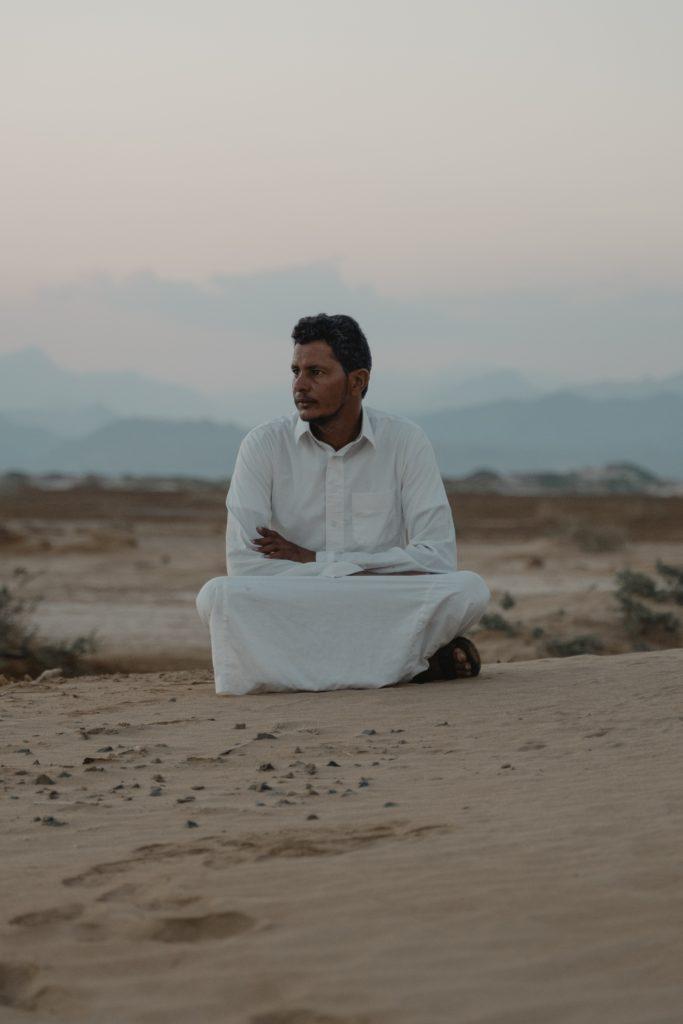 "Exalted is He who took His Servant by night from al-Masjid al-Haram to al-Masjid al-Aqsa, whose surroundings We have blessed, to show him of Our signs. Indeed, He is the Hearing, the Seeing." (Qur'an, 17:1)
It is Allah, the Creator of the Heavens and the Earth, who took him on the miraculous journey, regardless of whether the people believed in it or not.
"By Allah, if he actually said that, he has told the truth," Abu Bakr said without hesitation.
Abu Jahl went around announcing the "new claim" of Muhammad ﷺ. Some Muslims who were weak in faith apostatized.
The Makkans ran to Abu Bakr (رضي الله عنه), the closest companion of Prophet Muhammad ﷺ, and said: "Would you believe a man who says he traveled to Al-Aqsa and returned in one night?"
"No," said Abu Bakr.
"This is what your friend is saying," they said.
"Did he really say it?" asked Abu Bakr.
"Yes, he did," they replied.
"By Allah, if he actually said that, he has told the truth," Abu Bakr said without hesitation.
"There really is nothing to be amazed about, for he has told me that information comes to him from Allah, from the sky to the earth, in an instant during the night or day and I believe him. And that is even more amazing."
Abu Bakr was titled As-Siddeeq – the truthful – after that.
The Quraish publicly challenged the Prophet ﷺ to prove his claim by describing the place. They knew he had never traveled to Al-Aqsa before – after all, the Prophet ﷺ grew up 'before their very eyes'.
Prophet Muhammad ﷺ went on to describe it in such detail that the Quraish were dumbfounded. He even described what had happened during this miraculous journey with a caravan that was on its way to Makkah. The caravan arrived a few days later and the travelers testified to the events described by the Prophet ﷺ.
What appeared to be an initial setback to the image of Islam was actually further proof of its truth. Although the event shook the faith of some, Islam only grew in strength after that and became well established – a clear indication that the divine claim had divine backing.
The incident of al-Israa-wal-Mi'raaj and the inspiring stance of Abu Bakr (رضي الله عنه) teach us a crucial lesson: that our faith will be tested.
Allah says in the Qur'an:
Do the people think that they will be left to say, "We believe" and they will not be tried? But We have certainly tried those before them, and Allah will surely make evident those who are truthful, and He will surely make evident the liars. (Qur'an, 29:2-3)
May Allah make us among the truthful ones! Ameen.
Our faith will be tested
If we look into Islamic history, we find several events, like the changing of the Qiblah or facing extermination during war, that describe how Allah tested the faith of the Sahabah, the Companions of the Prophet.
So be sure that Allah will test us as well.
Muslims today face a number of challenges, and fitnah (being tested) in the religion is just one of them. We are constantly bombarded with controversies and propaganda that challenge our faith. Serious charges are leveled against our religion – and not only by non-Muslims.
And then there are the oft-repeated demands of "reform," "freedom," "women's rights," and "equality."
Lovely slogans said with crooked meanings.
* * *
"Muslim women are so oppressed! Why do they have to wear the hijab? Why do you have all these restrictions?" a Christian colleague, parroting the common arguments, asked my friend in his usual condescending tone.
"What? Don't you have restrictions as well?" my friend replied.
"What restrictions? No, we don't have any. They can wear what they want," he proudly said.
"OK. If you had guests at home and your wife wanted to come and sit nude in front of them, would you allow it?" my friend asked.
"Of course not!" the colleague shot back, offended.
My friend laughed and replied: "So don't say you don't have restrictions. We all have some restrictions."
* * *
Who defines right and wrong?
For us, Allah defines our boundaries. In Islam, there is justice for men and justice for women, not equality. Men and women have an equal status in the sight of God. As Allah says in the Qur'an, good deeds will be rewarded with Paradise regardless of whether they are done by a believing man or a believing woman.
To question why Islam has some difference in laws for men and women, or (to be more specific) why in Islam women can't do what men can, is like questioning, why men can't get pregnant, for example.
Shaikh Abdus Salam, founder of Aspire College in India, said in a recent social media post:
"The horse went out to plow and the cow went out to race, so we lost the crop and lost the race – this is what happens when roles change."
Allah, the Almighty says: The male is not the same as the female. (3:36)
Is not the fact that Allah created us with different features, needs and strengths the greatest proof of our different roles?
Making men and women equal would be horribly unjust considering the very different makeup of the male and the female.
Is not the fact that Allah created us with different features, needs and strengths the greatest proof of our different roles? Justice requires that women receive rights, and have duties and rewards that are suitable to their nature. Islamic laws are based on our Creator's revelation and are therefore in perfect harmony with our fitrah (innate disposition).
When non-Muslims argue with us about Islam, their arguments are based on ideas that really have no authoritative basis to decide what is right and wrong.
"Why is Islam so against homosexuality? What's wrong with it?" a typical argument may come across as.
But who said there is nothing wrong with homosexuality in the first place? On what basis is that claim being made?
None.
Now who told us that homosexuality is wrong?
Allah.
Period.
After asking Allah for guidance, the cure for doubts is in learning Islamic knowledge.
---
---

HISTORY
What Really Happened:
Martyrdom of Hussain, Karbala and the Shiʽah
By Zara Andleeb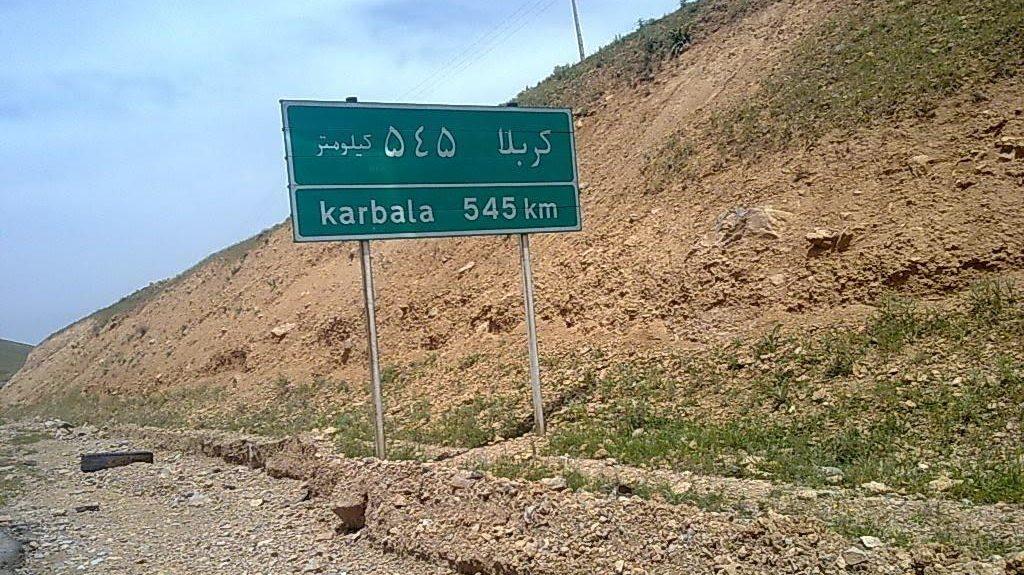 "I know even if I were to place myself before your riding camel to stop you, you will still ride over me to go there," Ibn Abbas cried.
He knew for certain that Hussain (رضي الله عنه) would not change his decision, but Ibn Abbas tried his best. Many other giants among the Sahabah – Ibn Umar, Abu Saeed Al-Khudri and Ibn Zubayr (رضي الله عنهم) – also tried. But Hussain was firm.
From the time Yazeed ibn Muʽawiyah became the new caliph, Hussain was disturbed with the dynastic approach to the caliphate which was contrary to the previous methods of nomination. He refused to give the pledge of allegiance to the newly nominated Yazeed. Hussain left Madinah and travelled to Makkah.
The treacherous Kufans (the people of Kufa, Iraq, who claimed to be the supporters of the Prophet's family), noted for their unfaithful reputation, learned of the emotions of Hussain. They sent him letters, lots and lots of letters, which expressed sorrowful sentiments; they wrote of mistreatment, injustice and torture by the new caliphate. They also expressed that they had stopped offering Friday prayers with the caliph and that there was no leader over them. They appealed his leadership to rebel. Hussain, moved by the inundated letters and messengers, decided to respond to the appeal of the Kufans.
But before taking the step, he assessed the situation; he sent his cousin, Muslim Ibn Aqeel, to investigate the level of support he had in Kufa. When Muslim Ibn Aqeel reached Kufa, the people rushed to swear fidelity to Hussain. So, Muslim Ibn Aqeel wrote a positive message to his cousin and beseeched him to come and govern the movement. Hussain (رضي الله عنه) then decided to move with his family to Kufa.
Hussain left for Kufa on the 8th of Dhul-Hijjah and on the same date, things in Kufa changed for the worse. The Governor of Kufa, Ubaidullah Ibn Ziyaad, appointed by Yazeed, was primed about the secret assembly of the Kufans and Muslim.
Muslim Ibn Aqeel, cheated by the Kufans, was then executed by Ibn Ziyaad.
Under harsh incitement and brute force led by Ibn Ziyaad, the disloyal Kufans deserted Muslim and switched their allegiance to Yazeed. Muslim Ibn Aqeel, cheated by the Kufans, was then executed by Ibn Ziyaad. Hussain, unaware of his cousin's fate, continued to march towards Kufa. When Ibn Ziyaad learned about Hussain's approach, he ordered the pathway of Kufa to be blocked for him.
When Hussain reached an area called Zubalah, he learned about the execution of Muslim Ibn Aqeel. However, he still continued. When he reached Iraq, the troops of Ibn Ziyaad did not permit him to enter Kufa.
A general from the forces of Ibn Ziyaad communicated with Hussain; when Hussain was informed about the backtracking of the Kufans, he turned towards his army in awe and acknowledged that the reason behind his arrival was their reiterated calls, and if they had any aversion towards him, he would not hesitate to go back. The cruel Kufans refused to let him go. So Hussain continued in a direction which neither led him to Makkah nor to Madinah, but to the fateful land of Karbala.
Hussain and his army camped at Karbala on the 2nd of Muharram. By the 7th, the troops of Ibn Ziyaad surrounded the army of Hussain and demanded an oath of allegiance from him to Yazeed. Hussain sternly refused to surrender. Upon this, the tyrannical army ordered to cut off water supplies to the army of Hussain (رضي الله عنه).
After three days of exigency, the tenth of Muharram arrived. The commander of Yazeed's army was now Ibn Sa'd who insisted Hussain to show himself in the battlefield and commence the matter with the sword. A fierce confrontation took place, and the Prophet's grandson fell dead on the land of Karbala on the 10th of Muharram.
Seed for the Shiʽah Sect
The martyrdom of Hussain (رضي الله عنه) thus became a seed for the Shiʽah sect. Their history is quite old – it traces back to the era of Uthman (رضي الله عنه). A Jew named Abdullah Ibn Sabah who disguised himself as a Muslim went to Kufa to devise his evil plot. He started off of by selecting people who lived away from Hijaz (Makkah and Madinah) to keep himself and his activities away from the knowledgeable Sahabah.
A Jew named Abdullah Ibn Sabah who disguised himself as a Muslim went to Kufa…
He chose weak men to be his prey; men who had wavering faith, were interested in positions, had some sort of inclination towards their previous faiths, and had little or no knowledge of Islam. He very wisely seeded doubts regarding the religion, and trained them to rebel against the caliph Uthman. It was Abdullah Ibn Sabah who devised doubts about the caliphate; he began to preach that Ali (رضي الله عنه) deserved the caliphate more than Uthman due to Ali being a member of the family of the Prophet ﷺ.
He also raised many other doubts and false accusations about other great Sahabah. Eventually, the rebels killed the caliph and opened the doors of chaos in the ummah, which still exists today. The rebels existed in secrecy during the era of Ali and caused discord and anarchy in the ummah. Some were exposed and executed for calling Ali God. They continued to remain behind the walls during the time of Hasan (رضي الله عنه) and Muʽawiyah (رضي الله عنه), trying hard to eradicate the Umayyad caliphate but they could not succeed. They tried with Hussain, and obtained their objective.
Overriding Religion with Emotions
After the death of Hussain, the "Imāmate" of Ali's progeny became as much of a dogma in the Shiite creed as that of the prophethood in Islam. His martyrdom became a reason for their battle cry for justice and revenge. Their love for Ali (رضي الله عنه) and his family went up to absurd extremes; some claimed Ali was better than the Prophet ﷺ, they cursed Jibreel for not delivering the Qur'an to Ali, many manipulated the verses of the Quran, and some even claimed that Ali was Allah!
There also arose many bizarre factions from the Shiʽah sect…
There also arose many bizarre factions from the Shiʽah sect, and mentioning them would be exhausting. They also introduced eccentric practices – such as lamentation on the 10th of Muharram – that had no basis in the religion that Allah revealed, and some considered cursing the Sahabah a part of faith. There is a lot more, but ultimately, the beliefs and practices that the Shiʽah formed had no basis in Islam.
Nothing can change religion, not even Karbala
"Verily, We have revealed the Reminder, and verily, We shall preserve it." (Quran, 15:9)
The word 'reminder' in the verse refers to the Qur'an. Not a word has been changed, not even one. No one tried to manipulate it except that they failed. The Qur'an which we carry today, through which we seek guidance and knowledge,, is under the armor of Almighty Allah and is intact in its essence, purity and message.
Allah (subhānahu wa taʽāla) says in the Quran:
"This day, I have perfected your religion for you, completed My favor upon you, and have chosen for you Islam as your religion." (Quran, 5:3)
This verse is a clear proof that Allah perfected the religion through His last messenger, Muhammad ﷺ, so how is it admissible from anyone to alter or change something that has already been perfected?
What happened in history is a lesson from which we are to take admonition. It can no way become an evidence to change the laws of Allah.
In Surah al-Baqarah, while mentioning the stories of previous prophets and nations, Allah gives us a powerful reminder:
"That was a nation which has passed on. It will have [the consequence of] what it earned, and you will have what you have earned. And you will not be asked about what they used to do." (Qur'an, 2:134)
So whatever happened in history, their deeds are with Allah. Injustice is an old story of this world. On the Day of Judgment, Allah, the creator of everything that exists, will be the judge, and there will be no injustice then. This is Allah's promise. Every unjust soul will bear the burden for its actions and every just soul will be rewarded. Upon this promise is our belief.
What happened in history is a lesson from which we are to take admonition. It can no way become an evidence to change the laws of Allah. And if anyone does, Allah has already warned us of what happened to previous disobedient nations:
"But those who wronged among them changed [the words] to a statement other than that which had been said to them. So We sent upon them a punishment from the sky for the wrong that they were doing." (Quran, 7:162)
Some pondering needed: Allah says:
"Muhammad is not but a messenger. [Other] messengers have passed on before him. So if he was to die or be killed, would you turn back on your heels [to unbelief]? And he who turns back on his heels will never harm Allah at all; but Allāh will reward the grateful." (Qur'an 144:3)
The Prophet's death ﷺ moved his loved ones. It was certainly heavy and hard on them. But they did not leave or change the religion. Allah has explained how it is unacceptable for anyone to turn back on heels (change his or her religion) due to anything, not even the death of the most beloved person. Karbala was a fateful incident, a decree. Whatever happened will be judged by Allah, the Creator, but nothing can change the religion.
May the blessings and peace of Allah be upon the Prophet ﷺ, his family, his Sahabah and upon all those who follow them. Ameen!
References:
The Biography of 'Uthman ibn 'Affan, Dhun-Noorayn By Dr. Ali Muhammad as-Sallabi, Translated by Nasir Khattab
The History of Islam by Akbar Shah Najeebabadi, Vol 1
Ibn al-Jawzee's The Devil's Deception, Edited translation by Dr. Abu Ameenah Bilal Philips
Imam Hussain (may Allah be pleased with him) and the Tragedy of Karbala, A chronological account of the martyrdom of Hussain based on reliable sources by Allama Shahid Raza Nai'mi and Allama Hafez Ather Hussain Al-Azhari
---
The Introduction of the Hijri Calendar
By Dr. Ali Muhammad as-Sallabi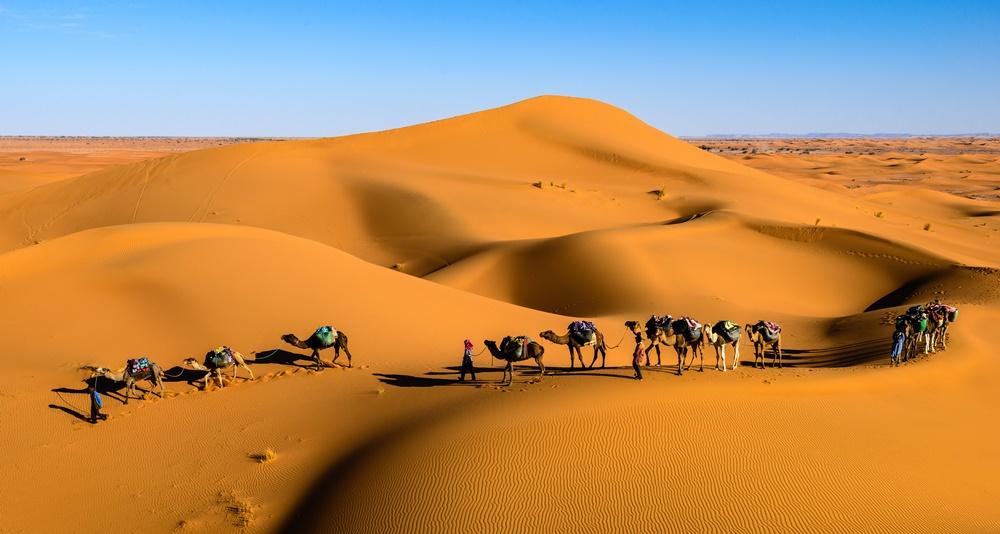 The Hijri calendar is regarded as a development that had a major cultural impact. The first one to introduce this system was 'Umar. There are several reports which speak of the reason for that.
It was narrated that Maymoon ibn Mahrân said:
"A document that was dated in Sha'bân came to 'Umar, and he said, "Is this Sha'bân of last year, or Sha'bân of the coming year, or the Sha'bân we are in now?" Then he gathered the Companions of the Messenger of Allah ﷺ and said to them, "Set up something for the people that they can refer to."
Someone suggested using the Byzantine (Roman) calendar, but it was pointed out that it was too long as they dated it from the time of Dhu al-Qarnayn. Someone else suggested using the Persian calendar, but they said that every time a new king came along, he abolished what had gone before.
Then they agreed to look at how long the Messenger of Allah ﷺ had stayed in Madinah, and they found that he had stayed there for ten years, so they based their calendar on the Hijrah of the Messenger of Allah ﷺ.
Ali ibn Abi Talib said to him, 'From the time when the Prophet ﷺ came out of the land of shirk'…
It was narrated that 'Uthmân ibn 'Ubaydullâh said that he heard Sa'eed ibn al-Musayyib say: "Umar ibn al-Khattab gathered the Muhajireen and Ansar together and said, 'From when should we date our history?' Ali ibn Abi Talib said to him, 'From the time when the Prophet ﷺ came out of the land of shirk' i.e., from the day he migrated. So Umar ibn al-Khattab adopted that date for the beginning of the calendar."
Ibn Hajar reported that the reason why they chose Muharram for the beginning of the calendar and not Rabee' al-Awwal, the month in which the Prophet ﷺ actually migrated was because the Sahâbah who advised 'Umar suggested four events that could be used as the starting-point for the calendar: the Prophet's birth, the beginning of his mission, his Hijrah and his death. But they found that there was some dispute as to the year of his birth and the beginning of his mission, and they abandoned the idea of dating the calendar from his death because that would provoke grief and sorrow in the Muslims. So there was no other option left but the Hijrah.
And they put it back from Rabee' al- Awwal to Muharram because the initial resolve to migrate came in Muharram. The second Pledge of al-Aqabah, which was the precursor to the Hijrah, had taken place in Dhul-Hijjah; the first new month to begin after that pledge and resolve to migrate was Muharram, so it was apt that this month should be chosen for the beginning of the calendar… Then Ibn Hajar said: "This is the most appropriate event to be regarded as the beginning, which took place in Muharram.
By means of this important administrative event, 'Umar contributed to the creation of unity throughout the Arabian Peninsula, based on unity of religion, unity of the nation with no class differences, and unity of purpose by having a single calendar. Thus he was able to face his enemies, confident of victory.
Excerpt from 'Umar Ibn Al-Khattab – His Life & Times'
---

ISLAMIC FINANCE
Loan or Daylight Robbery?
By Sheikh Abdus Salam al-Madani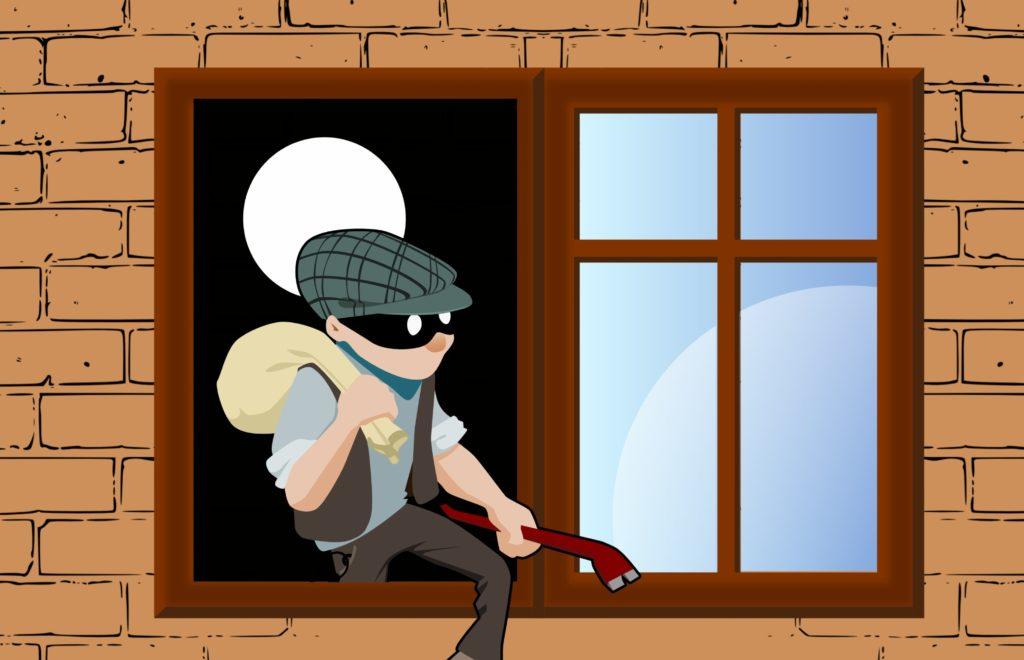 The Prophet ﷺ taught us to always be ready to help others by whatever means possible.
He ﷺ said: "Whoever relieves a Muslim of some worldly distress, Allah will relieve him of some of the distress of the Day of Resurrection, and whoever conceals (the faults of) a Muslim, Allah will conceal him (his faults) in this world and the Day of Resurrection. And whoever relieves the burden of a destitute person, Allah will relieve him in this world and the next. Allah will help His slave so long as His slave helps his brother." (Sahih Muslim, 2699)
There are many similar sayings and advices from the Prophet ﷺ.
Keeping this in mind, many people opt for giving loans, more or less, as per their capacity. But unfortunately the word "loan" has become just another pretext for daylight robbery.
Habitual loan seekers can be very thorough and professionally persuasive, while emotionally recounting the desperation of their 'financial emergencies'. They share with you detailed accounts of their wretched financial status that was further stretched thin due to impending nuptials or urgent medical bills or mounting school fees, and similar tales of desperation and distress. They reassure you that what they require is not charity but a timely help in the form of a loan, which will be promptly returned at the earliest opportunity.
Sometimes they borrow items and 'forget' to return them…
At the outset itself, many of these conscienceless individuals 'borrow' the amount without the intention of repayment. These unscrupulous people prey on the goodwill and naivete of their brethren, and experience a sense of accomplishment on expropriating other's wealth with a minimum of fuss and harm.
They are so unprincipled and insensitive that years pass by while they live their lives unconcerned and indifferent to their promise; and maintain all the standards of life, even go for holidays or Umrah and Hajj, but 'forget' to pay the loan.
While the hapless fellow who trustingly gave up his hard-earned money, expecting its faithful return, suffers in life and dreams of getting back his money someday.
Another strategy employed by these amoral con-men to avoid payment is rebuking the lender and accusing him of being impatient and insensitive. This tactic makes him feel guilty to ask directly or indirectly his right, as long as he has money or can manage without the loaned amount. The irony is that many times their joint family members and friends stand with the defaulter because he "doesn't" have the money.
The question is, why should he opt for a loan if he can't pay back? Why should he visit private or expensive hospitals if he can't afford it? Why should he take a loan to conduct a lavish, out-of-budget wedding? The list goes on.
One should satisfy one's self with whatever Allah has given him. One must accept the fact that he can't fulfil all his aspirations. One must know that the matter of loan is so serious that all the sins of a martyr can be forgiven except debt! (Sahih Muslim, 4991)
Sometimes they borrow items and "forget" to return them. SubhanAllah, how easy it is to forget the rights of people! But Allah won't forgive unless the people themselves forgive.
Note that the rights of people are a serious matter, and that Allah greatly hates injustice, duplicity and negligence of the rights of others. Allah won't bless anything which is taken unjustly in this dunya, and He will surely bring the transgressor to account in the Hereafter.
---
---

FAMILY
How Hijab Became Controversial in the 20th Century
By Umm Muhammad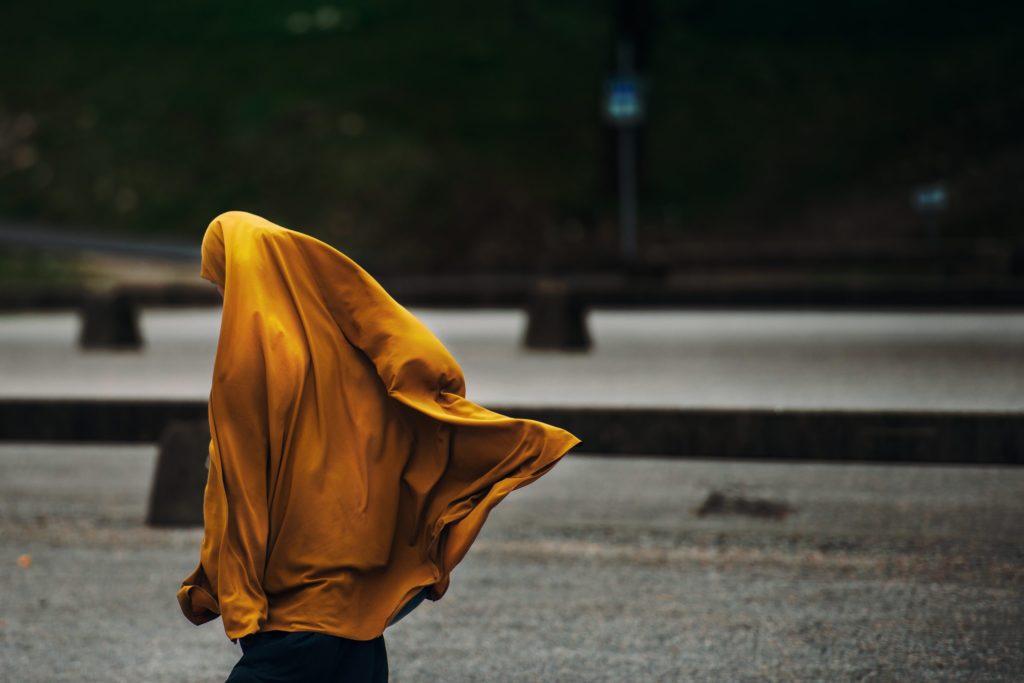 When Muslim populations finally began to awaken after a long period of stagnation, blind acceptance of custom, and deep deficiencies in both secular and religious education, they found before them a system of well-established accredited western institutions offering everything one needed to succeed in worldly life, while Islamic education had been reduced to sanctified tradition and virtually frozen at a particular point in history. For the first time Muslims began to accept concepts promoted by Western culture. People were asking, "What does religion have to do with such matters as practical living, personal relationships or the way we dress?"
Until recent times the style and extent of that dress was seldom a matter of public concern.
But with an increase in education and literacy, a return to Islamic awareness was inevitable. Great numbers of formerly "traditional" Muslims became consciously committed to their religion through personal study and the efforts of da'wah workers. And as they began to put their new found knowledge into practice, women – especially young, educated ones – proudly took to Islamic dress and modest conduct, declaring their servitude to Allah, alone, and no one else.
Until recent times the style and extent of that dress was seldom a matter of public concern. By non-Muslims it was usually seen as a type of traditional or cultural attire, while within Muslim societies, particular modes of covering had long been accepted as the norm so there was little need to define precise requirements. And although Muslim scholars had expressed some differences since the days of the Sahabah about covering the face, they tended to minimize these differences and it was not considered a major issue.
All that changed with the onset of the modern era. Muslims found themselves on the defensive amid accusations that their divinely ordained way of life appears to be strange, backward or even dangerous. Because the woman's dress is particularly noticeable in modern societies and is one of the outward expressions of her Islamic belief and identity, decisive rulings on the subject have been sought by Muslims for a number of reasons:
1. To be certain of what was ordained by their Creator and obey to the best of their ability
2. To distinguish between the dictates of custom and the requirements of religion
3. To adopt the method most suitable to the society in which they live within the framework of Islamic Shariah
4. To educate other Muslims and initiate reform for the benefit of individuals and societies.
5. To answer the queries of non-Muslims and refute misinformation.
Excerpted from: A Discourse on Muslim Woman's Attire
CHECK OUT OUR BOOKSTORE