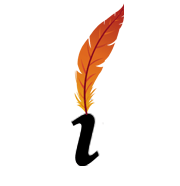 NEWS
Imran Khan: Corruption and Immoral Crimes Affecting Muslim World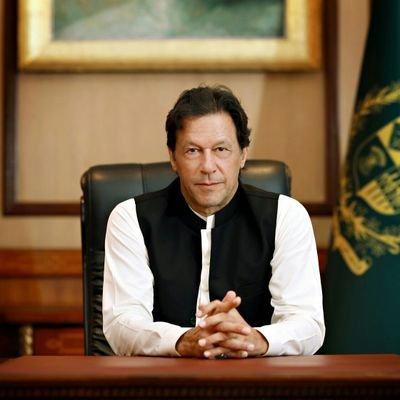 ISLAMABAD: Pakistan Prime Minister Imran Khan has said that rising corruption and sex crimes were the two main evils confronting the Muslim world.
He said this during an interactive dialogue on 'Riyasat-i-Madina: Islam, Society and Ethical Revival' with top Muslim scholars from the world recently, which was organised by the National Rehmatul-lil-Aalameen Authority (NRAA).
Khan in October formed the NRAA for researching how best to disseminate lessons from the life of the Prophet ﷺ to the masses.
The scholars presented their views on how the youth could be protected from the invasion of social media on their faith and religious and ethical values.
"There are two sorts of crimes in the society, one is corruption and the other is sex crime. Sex crime has risen sharply in our society, i.e. rape and child abuse and only one per cent of this is reported," Khan said.
"The other 99 per cent, I believe, society has to fight it. The same is the case with corruption… Society has to make corruption unacceptable. Unfortunately, when you have leadership which is corrupt, over time, they make corruption acceptable," the prime minister said.
The Dawn newspaper reported that while seeking viewpoints of the international scholars, Khan hinted that he would be holding similar dialogues with renowned scholars in the future as well.
He stressed the need to save the Muslim youth from being inundated with obscenity and pornographic material available on the internet.
---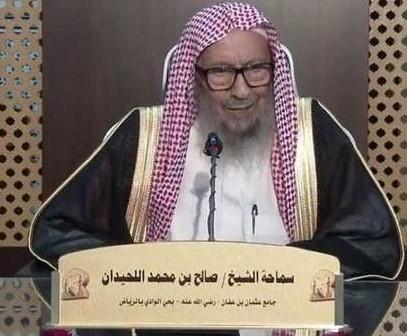 Shaykh Salih al-Luhaidan, Renowned Saudi Islamic Scholar, Passes Away
Shaykh Salih Al-Luhaidan, a respected scholar of great distinction, knowledge and repute and a stalwart of da'wah passed away today (Wednesday, 5 January 2022) after being hospitalised for an illness, may Allāh have mercy upon him, accept his good deeds and raise his ranks in Jannah. He was 90 years old.
Shaykh Salih Al-Luhaidan was born in the city of Bukayriyah in the Qassim region, Saudi Arabia, in 1931. He graduated from the College of Shari'ah in Riyadh and received his Masters from the Higher Institute of Jurisprudence. He worked as Secretary to Shaykh Muhammad bin Ibrahim Aal ash-Shaykh, the previous Grand Mufti of Saudi Arabia, after graduating until he was appointed Assistant to the Chief of the High Court of Riyadh.
He was co-founder and editor-in-chief of the "Rayatul Islam" magazine and regularly gave lectures in Riyadh and Makkah. He undertook monumental efforts for the betterment of society and gave lessons in Masjid al-Haram (in Makkah) which were broadcast. He gave fatawa for the program "Noorun 'ala ad-Darb" and regularly participated in discussion and criticism of Masters and Doctorial theses written by students.
He held several positions, including member of the Council of Senior Scholars since its establishment, member of the Muslim World League, and former head of the Supreme Judicial Council.
He also served as president of the General Court in Riyadh between 1964 and 1970, member of the Supreme Judicial Council in 1970, and secretary and judicial lieutenant to the head of scientific research and Ifta in Saudi Arabia.
---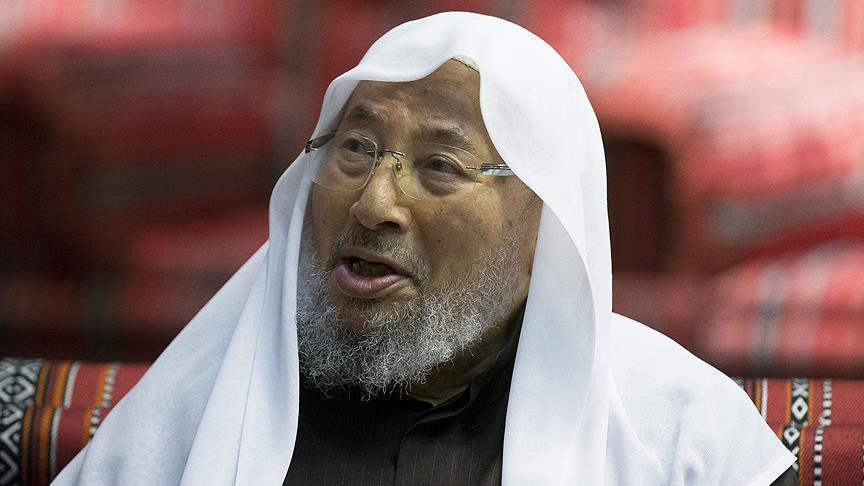 Yusuf al-Qaradawi's daughter released from prison in Egypt
Egyptian authorities recently released Ola al-Qaradawi, the daughter of Qatar-based preacher and spiritual leader Yusuf al-Qaradawi, after four years of pre-trial detention, several sources said.
An Egyptian official confirmed on social media that Ola is now free.
Ola was arrested with her husband Hosam Khalaf on 30 June 2017, shortly after Egypt, the United Arab Emirates (UAE) and Bahrain joined Saudi Arabia in a diplomatic and economic blockade of Qatar.
Ola and Hosam were accused of links to the Muslim Brotherhood, which Egypt banned and branded as a "terrorist organisation" in 2013, months after late president Mohamed Morsi was ousted from power by the military.
Ola, 60, has denied having any political links and said that she was arrested for being the daughter of Yusuf al-Qaradawi, the exiled scholar.
Ola has spent more than four years in pre-trial detention, a measure that allows authorities to imprison suspects for as long as two years without official charges or pending investigation. The practice has been strongly condemned by rights groups, which estimate that more than 60,000 political prisoners are being held in Egypt.
Although an Egyptian court had granted Qaradawi a conditional release after two years of pre-trial imprisonment, authorities issued another two-year pre-trial sentence against her in the summer of 2019.
She was accused of communicating with and facilitating support for a terrorist group while in jail. Ola was held in solitary confinement under dire conditions for much of her detention.
Egypt has been repeatedly accused of failing to provide adequate access to medical care to detainees in its prisons.
---
Afghans pour 3,000 litres of liquor in Kabul canal, arrest three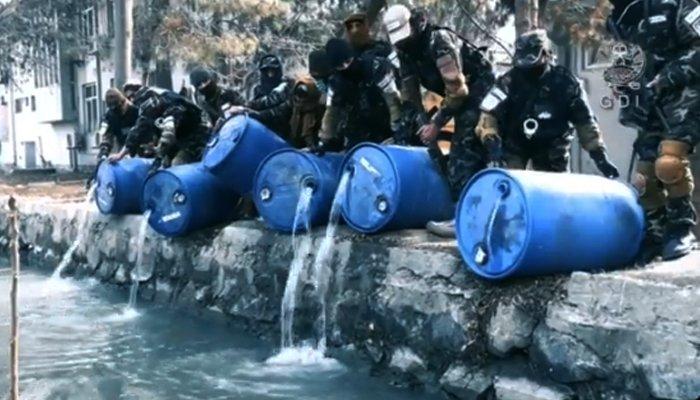 A team of Afghan intelligence agents poured around 3,000 litres of liquor into a canal in Kabul and arrested three dealers recently, as Taliban authorities crack down on the selling of alcohol. Alcohol was also prohibited by the previous Western-backed regime.
An official in the footage is heard saying "Muslims have to seriously abstain from making and delivering alcohol."
"God has called alcohol evil, an abomination. Muslims have to seriously abstain from it, and the prophet of Islam has cursed all those who are involved in making it and delivering it, so all Muslims have to seriously abstain from making and delivering it. Drinking is even worse, all bad things in the nation are caused by alcohol," said religious scholar Sheikh Zahorullah.
---
Uzbek blogger faces 8 year prison term
A Muslim blogger from Uzbekistan who has been in arbitrary detention for five months is facing charges of threatening public security with a potential eight-year prison sentence, for an innocuous social media post, Human Rights Watch said recently.
On March 6, 2021, Arifhojaev had uploaded a post commenting on whether it is appropriate for a Muslim to congratulate non-Muslims on their religious holidays.
The police initially detained Fazilhoja Arifhojaev on June 28, 2021, on petty hooliganism charges when he had a dispute with a pro-government blogger and cleric. He served 15 days in detention, but instead of releasing him, they continued to hold him in pretrial detention on new criminal charges. Arifhojaev's family reports that he has been ill-treated and denied adequate medical treatment in detention.
"The criminal case against Fazilhoja Arifhojaev appears to be totally unfounded and Uzbek authorities should release him immediately," said Mihra Rittmann, senior Central Asia researcher at Human Rights Watch. "Worryingly, Arifhojaev's health has significantly worsened since his arrest and he urgently needs medical treatment."
Arifhojaev, 41, is a Muslim blogger from Tashkent who is well-known for criticizing the Uzbek government's restrictive religious policies.
---
'Muslims Will Fight Back': Indian actor responds to call for genocide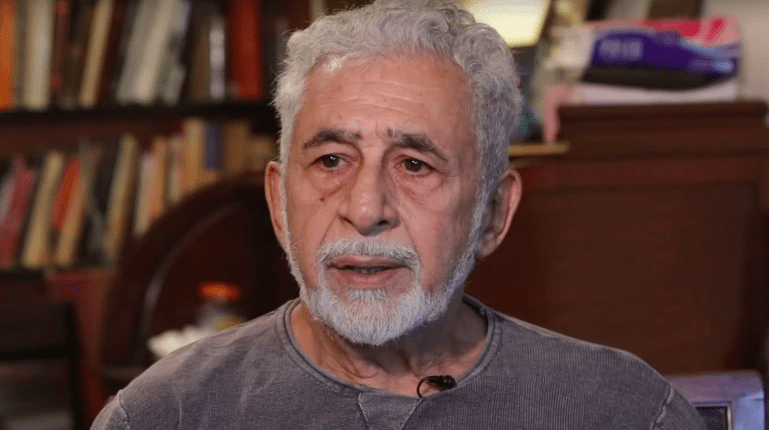 A popular Bollywood actor Naseeruddin Shah has warned that civil war may break out in India if calls for Muslim genocide and ethnic cleansing continued.
"If it comes to the crunch, we will fight back… If it comes to that, we will. We are defending our homes, our family, our children," the actor said in an interview with journalist Karan Thapar for The Wire.
Speaking about members of the Dharam Sansad, who recently in Haridwar called for genocide and ethnic cleansing, he said, "I wonder if they know what they are talking about? 200 million are going to fight back. We belong here. We were born here and we will live here."
He said it could lead to a "civil war," the Wire reported.
Between December 17 and 19, a large number of major religious leaders, right-wing activists, hardline fundamentalist militants and Hindutva organisations came together at Haridwar for an event called the 'Dharma Sansad' or 'Religious Parliament'. Over the course of three days, this event witnessed an extraordinary outpouring of hate speech, mobilisations to violence and anti-Muslim sentiment.
On "what does it feel like to be a Muslim in Narendra Modi's India?," Shah replied, "Muslims are being marginalised and made redundant." He said the Muslims were in the process of being reduced to second class citizens and that was happening in every field.
He told the interviewer that "a concerted attempt is being made to make Muslims insecure."
He said, "It's an attempt to make us scared." However, he added, "We should not be scared."
"An attempt is being made to spread a phobia among Muslims," but "we must not admit this is frightening us." To a question, he said he did not feel insecure because that was his home but he was concerned about the future of his children.
Talking about Indian Prime Minister Modi's total silence after the bloodcurdling calls for genocide and ethnic cleansing, Naseeruddin Shah said "he doesn't care" adding "at least you cannot accuse him of being a hypocrite."
Naseeruddin Shah said not only is there no chastisement of the people who threatened genocide "but the Prime Minister follows them on Twitter."
On the other hand, even mild criticism of Hindu extremists by Muslims can lead to arrests on charges of disrupting communal harmony. Several journalists exposing Hindu extremism have been jailed without charge.
Swami Prabodhanand Giri, president of the Hindu Raksha Sena, a right-wing organisation based out of Uttarakhand told the participants of the Dharam Sansad, "This is why, like in Myanmar, the police here, the politicians here, the army and every Hindu must pick up weapons and we will have to conduct this cleanliness drive (safai abhiyan). There is no solution apart from this."
At the Dharam Sansad, Sadhvi Annapurna aka Pooja Shakun Pandey, a mahamandleshwar of the Niranjani Akhara and general secretary of the Hindu Mahasabha also gave a call to arms and incitement to genocide.
"Nothing is possible without weapons. If you want to eliminate their population then kill them. Be ready to kill and be ready to go to jail. Even if 100 of us are ready to kill 20 lakhs of them (Muslims), then we will be victorious, and go to jail. "
The intolerant regime of India headed by Narendra Modi, who himself was banned from several countries before becoming the Indian prime minister, is not merely against Muslims, but also against all non-Hindu communities including Christians, Sikhs and Dalits.
The country saw a wave of fresh violence against Christians as the community was preparing to celebrate Christmas but the RSS goons forced them to hold secret gatherings.
---
Ancient village enroute to Makkah found beneath the sands
Al-Oshairah, which is located in the valley of Yanbu, was one of the main destinations used by pilgrims while heading to Makkah. The team has so far documented more than 12,000 aerial images.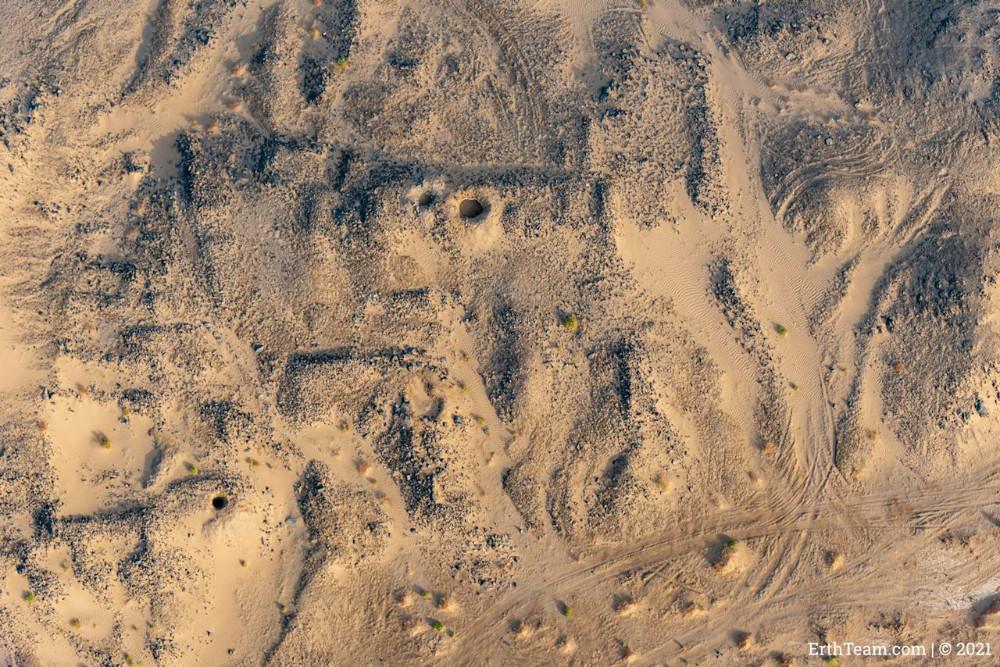 A village dating from the early days of Islam has been found in Yanbu by a team of Saudi enthusiasts who are documenting the Kingdom in an innovative way.
The head of the project, Abdulaziz Al-Dakheel, who is the founder of Erth Aerial Photography Team, told Arab News that the team surveyed vast stretches of the region by remote sensing and helicopter in search of Al-Oshairah. "After recording its presence from the air, the team then found the settlement that was lying under the sands," he said.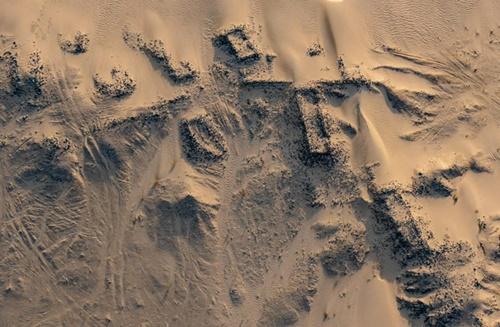 Al-Oshairah is thought to be the place where a battle of Islam took place and where the Prophet Muhammad ﷺ and his companions stayed for more than a month.
The Erth Aerial Photography Team, which was founded in 2015, is a nonprofit national documentary initiative that is documenting Saudi Arabia from the sky. It is made up of 13 members with different skills — photographers, pilots, guides, historians, and others — who want to document various topographical and geographical areas of the Kingdom using a powered parachute aircraft and other technology.
When the Erth team began searching for Al-Oshairah, they followed the research of Abdullah Al-Aiashi, a historian on the team, which suggested a different location from the one that has become generally accepted.
After gathering all details, the team used satellite images and aerial photographs to search in different locations in the region.
Some are significant to Islam while others hail from the pre-Islamic period, such as Mada'in Saleh, the 2,000-year-old area of AlUla and natural landscapes of the Western region, including volcanoes and wells.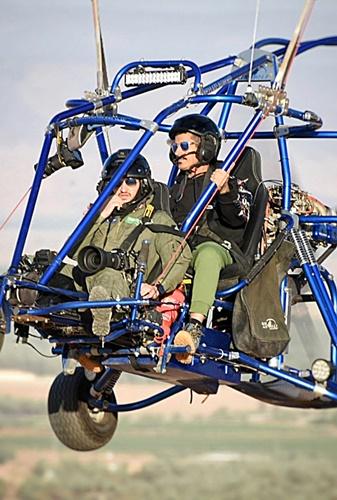 "After 75 minutes of flying, the team was able to discover a destroyed village that is believed to be Al-Oshirah, mentioned in the Sunnah of the noble Prophet's biography."
"Our team comprised of individuals who contribute to the missions by providing every detail needed. Abdullah Al-Aiashi led us to the location of Al-Oshairah, which is located in the valley of Yanbu. It is one of the main destinations used by pilgrims while heading to Makkah," Al- Dakheel said.
"You can't find the site of the battle or recognize the village it took place in, but we were able to distinguish some pillar structures of the ancient village from a bird's eye view."
The Erth Aerial Photography Team will leave the study of the site and the validity of its claim for the site of the battleground to the competent authorities.
In their documenting missions, the team uses a two-seater powered parachute and a two-seater gyroplane.
Al-Dakheel said that every day they find new archaeological sites, hidden or lost monuments that are often of great interest.
"We document different historical civilizations in the Kingdom, mainly in the western region, such as castles and tombs. We also document the religious and historical landmarks of the Arabian Peninsula. Some are significant to Islam while others hail from the pre-Islamic period, such as Mada'in Saleh, the 2,000-year-old area of AlUla and natural landscapes of the western region, including volcanoes and wells."
---
Kareem's Procedure: Muslim surgeon in US treats life-threatening gut disorder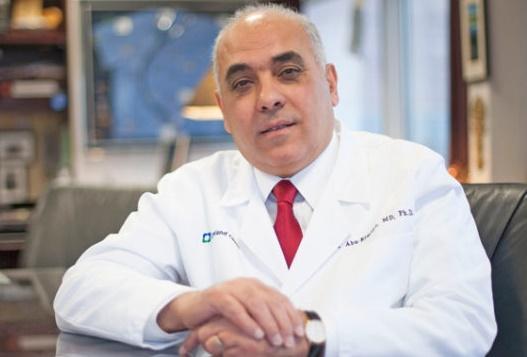 Congenital intestinal malrotation, also known as gut malrotation, can cause the small and large intestines to twist, which potentially can lead to the development of life-threatening complications. The condition, often overlooked or misdiagnosed, can affect people at any age.
Drawing on 30 years of experience in digestive surgery and transplantation, Kareem Abu-Elmagd, M.D., Ph.D. — director of Cleveland Clinic's Center for Gut Rehabilitation and Transplantation — developed a new gut malrotation correction surgery to alleviate the gastrointestinal symptoms as well as prevent the need for gut transplantation.
The study, published in the Annals of Surgery, also defines the disease presentation in both children and adults, identifies the patients at risk of intestinal loss, and assesses the long-term outcomes after different surgical interventions.
"During the procedure, the digestive organs are rearranged and fixed in their proper anatomic locations, which prevents the intestines from twisting and resolves the digestive symptoms with improved quality of life," said Dr. Abu-Elmagd.
Malrotation occurs in about one out of every 500 births in the United States. During pregnancy, a baby's bowel normally rotates 270-degree counterclockwise and then becomes fixed in position.
This study is the largest series worldwide with the longest follow-up in the literature. The new operation ("Kareem's procedure") was performed on 80 patients with intact gut and disabling symptoms – 92% were adults and 8% were children. Soon after surgery, the digestive symptoms improved significantly. With up to 10 years of follow-up, most of those patients are able to eat normally and have a better quality of life. None of the patients developed volvulus following the Kareem's procedure.
"The new operation is safe and effective, and can be performed in patients of all ages with intestinal malrotation, especially in the presence of disabling symptoms and those who had volvulus after Ladd's," said Dr. Abu-Elmagd. "It is my hope that this procedure can become part of the surgical training for both pediatric and adult surgeons."
A feasibility study evaluating a laparoscopic approach to safely perform the procedure is currently underway at Cleveland Clinic.
---
How this Muslim founder built a successful urban farming company in Canada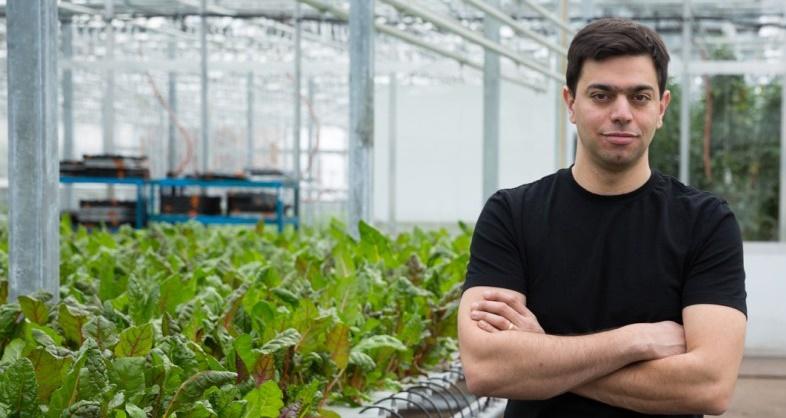 Imagine a city that grows most of its food on its very own rooftops, where tomatoes ripen on the vine year-round—even in the dead of winter. That's the idea behind Lufa Farms, which operates four rooftop greenhouses in and around Montreal, a city in Canada and delivers more than 25,000 fresh-picked vegetable baskets to its customers every week.
Founded in 2009 by Mohamed Hage and Lauren Rathmell, Lufa sprouted from the idea that urban farming could grow crops where people live, without using any new land, and deliver food without the carbon footprint of long-distance transportation. (In Canada, 92 per cent of imported produce travels more than 1,500 kilometres.) "When you buy a tomato in the winter, you're probably getting one that's been trucked in from California or Mexico," says Rathmell. "We deliver ours right to you the day after they're picked."
Hydroponic technology helps Lufa's greenhouses operate sustainably, recycling about 90 per cent of the water used by the plants. In lieu of pesticides, ladybugs and parasitic wasps devour aphids and other pests. Using residual heat from the buildings below, each farm requires half the energy of greenhouses on the ground. Meanwhile, the company's programmers keep operations nimble with greenhouse automation. Software manages delivery logistics while allowing customers to tailor their own baskets, choosing from 50 varieties of fruits and vegetables, plus other items, like bread and cheese from local producers.
Lufa Farms is one of many similar urban-farming projects around the world, with commercial greenhouses and gardens springing up in places like London, Paris and New York. Analysts predict city-grown crops could eventually make up 10 per cent of the global food supply.
---
Muslim founder builds battery with 750+ mile range for Tesla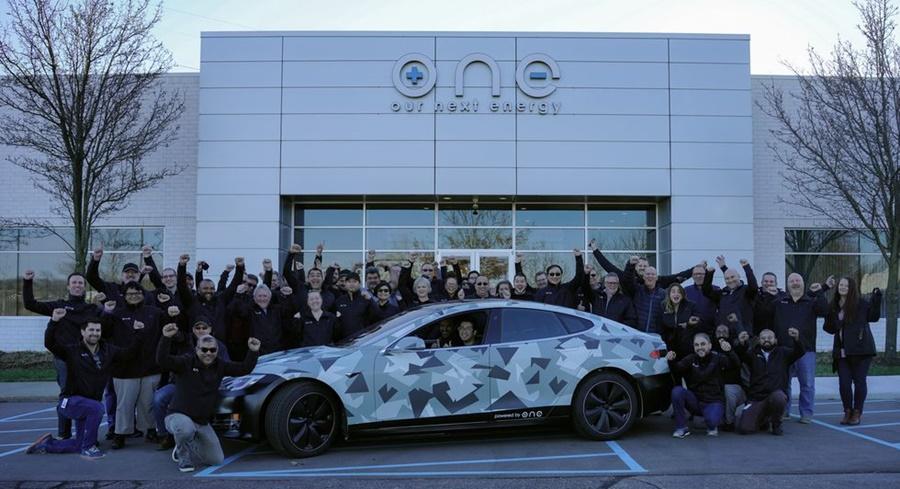 Mujeeb Ijaz's startup powered a Tesla Model S to drive 750+ miles on a single charge. The two-year-old Michigan startup, Our Next Energy (ONE), which says it is aiming to make safer and more sustainable batteries retrofitted the car with a battery holding twice the energy of Tesla's original—while fitting entirely within the same space. It's a proof of concept for the company's own future battery design.
Mujeeb is a battery engineer with more than 30 years of experience at Apple, A123 Systems and Ford. "We want to accelerate the adoption of EVs by eliminating range anxiety, which holds back consumers today," said Mujeeb in a press release.
Bill Gates and BMW are among those investing in his startup.
ONE put its higher-capacity prototype pack into a Tesla Model S Long Range Plus, providing nearly 90 percent more range than its original 402-mile EPA figure.
The original Tesla battery had a capacity of 103.9 kilowatt-hours, while the prototype ONE battery that replaced it in the same space has 207.3 kWh. CEO Ijaz confirmed to C/D that ONE used "a single pack retrofitted in the same space as the original battery." So it's far more energy-dense, but delivered consumption (in miles per kWh) roughly equal to that of the original battery.
The company dubs its prototype a proof of concept. The point is to show that real-world ranges far longer than an average driver's endurance (pit stops, ahem) can be achieved in the near future. The next step is for it to evolve into a new battery called Gemini, intended to go into production after 2023.
---
Rolls-Royce claims fastest all-electric plane
The new electric aircraft, Spirit Of Innovation, clocked a top speed of 623km/h (387.4mph). Could it help us reach 'jet zero'?
Two months after first taking to the skies, Spirit Of Innovation, Rolls-Royce's all-electric plane, has hit what its makers claim to be a record-breaking top speed of 623km/h (387.4mph).
The aircraft, which is part of the Rolls-Royce-led Accelerating the Electrification of Flight (ACCEL) project, smashed the previously held record for an electric plane by 213.04km/h (132mph).
Rolls-Royce has submitted the data to the Fédération Aéronautique Internationale (FAI) – the World Air Sports Federation that controls and certifies world aeronautical and astronautical records – to confirm that it has broken the world record.
Spirit Of Innovation achieved this feat thanks to a 400kW electric powertrain and a 6,480-cell, 750V battery.
The aim of ACCEL is to research battery technology for future electric aeroplanes, including commercial aircraft.
"Spirit Of Innovation is a bit different from other existing electric-powered aircraft in that it has been optimised for speed, which means that the batteries are used up very quickly – the aircraft can only fly for around seven to eight minutes with enough power remaining to land with reserves," said Bill Read, deputy editor of Aerospace, the magazine of The Royal Aeronautical Society.
"Future designs for electric commercial aircraft will be concentrating more on endurance to keep the batteries running for as long as possible to increase range."
---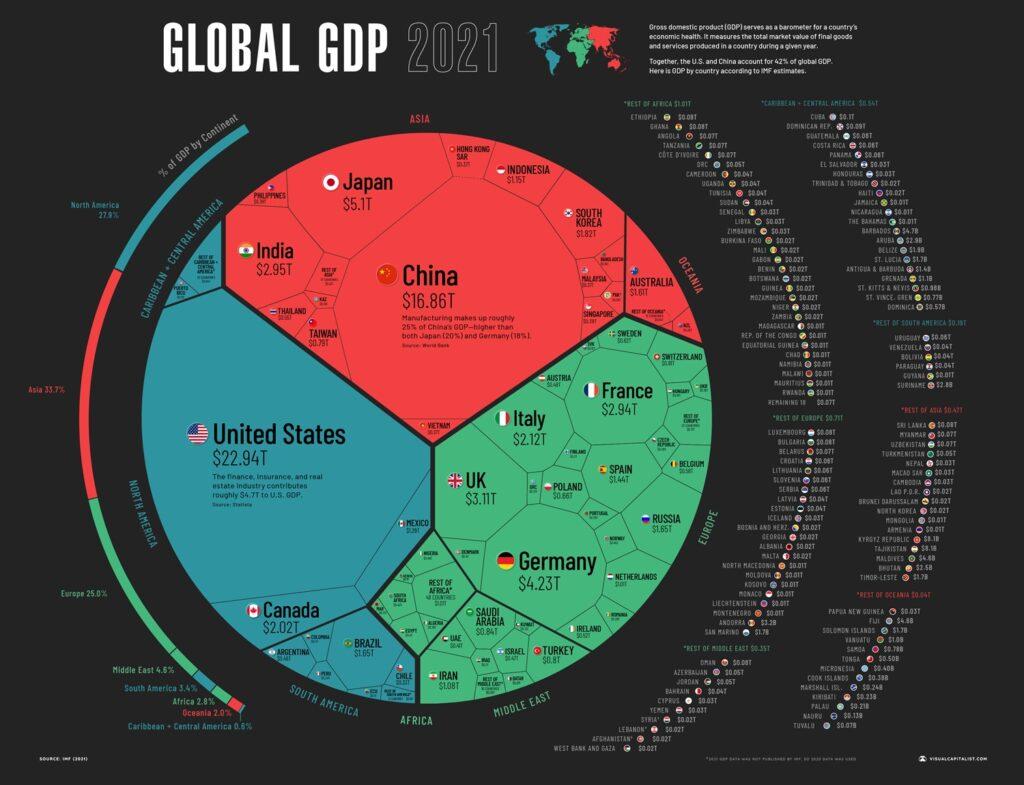 ---
Innovative Solutions And Inventions
Greening the steel industry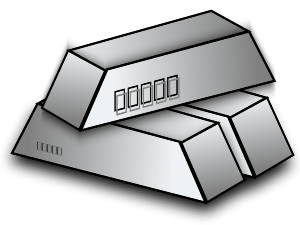 When companies burn coal to produce steel, they spew carbon dioxide into the atmosphere—an estimated seven to nine per cent of all direct emissions from fossil fuels. That's 2.6 gigatonnes of carbon dioxide—more than the combined mass of all animals on Earth.
But one Swedish steel company has figured out how to make steel without coal. Stockholm's SSAB recently announced that it has produced the world's first fossil fuel–free steel, using hydrogen and electricity from renewable energy sources. Automakers Volvo and Mercedes-Benz have signed up for the first deliveries, and SSAB hopes to be able to produce the steel on an industrial scale by 2026.
Removing plastic from water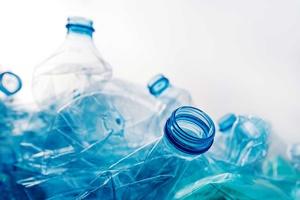 The most dangerous form of plastic is the kind you can't see—microplastics, tiny fragments that can end up inside fish and our bodies. We ingest five grams of microplastics every week—about the equivalent of a credit card—from the food we eat and the water we drink. Even more microscopic plastic particles are shed from carpets and synthetic textiles.
Growing up around the southwest coast of Ireland, 20-year-old Fionn Ferreira is designing a device that uses ferrofluid, a type of magnetic liquid, to remove microplastics from drinking water. In 2019, his prototype—which removed 87 per cent of microplastics from a water sample—won him the grand prize at the Google Science Fair.
Now a chemistry student at the University of Groningen, Ferreira is working with an Ohio-based company to fine-tune his invention for use in homes and potentially in wastewater-treatment plants too.
Medicine in spider's venom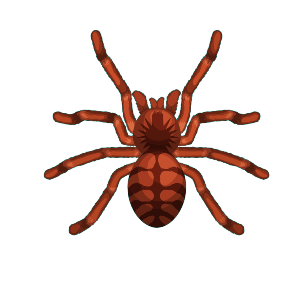 Australian scientists have discovered a potentially life-saving treatment for heart attack victims from the venom of one of the world's deadliest spiders. Existing treatments reduce blood clots, but they don't block the "death signal"—what doctors call the body's inability to send blood, and thereby oxygen, to the heart after an attack.
Due to its effect on cell acidity, a protein produced by the Fraser Island (K'gari) funnel web spider does block the death signal, allowing more heart cells to survive. As well as giving heart attack victims better outcomes, the drug now being developed could also extend the life of donor hearts that are used for organ transplants.
Barnacles inspire wound glue
Researchers at the Massachusetts Institute of Technology (MIT) were searching for a better way to quickly seal wounds in critical, life-saving situations. They looked to an unusual place for inspiration: barnacles, the small sea creatures that attach firmly to rocks, ship hulls and other wet, dirty surfaces.
By mimicking the properties of the barnacles' sticky proteins, the MIT team was able to create a biocompatible glue that is able to adhere to human tissues even when covered in blood, forming a seal within 15 seconds. This is far faster than the several minutes it takes for either sutures or patches with blood-clotting features to do the same. After some more study, the product should be available around the world for first responders facing emergency situations.
---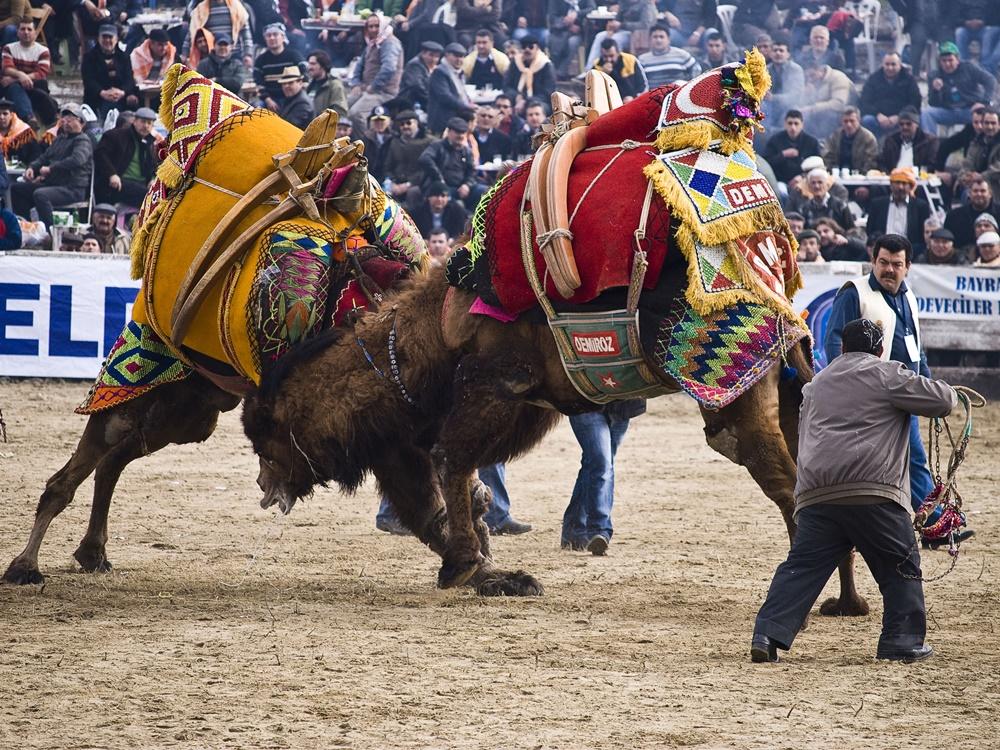 Camel Wrestling In Turkey
The annual camel-wrestling festival is held in mid-January on Turkey's Aegean coast near the town of Selcuk. Camels naturally wrestle in the wild. The staged matches aren't allowed to get too wild. A camel wins by making its opponent scream, fall or retreat, and trainers remain close at hand to ensure neither party is injured. Winners are rewarded with a mass-produced Turkish carpet.
Well suited to desert conditions, camels were used in medieval times as pack animals along the Silk Road. They're still used by nomadic tribes in much of Central and South Asia — in Afghanistan, Pakistan and Iran. Occasionally they're still used in Turkey.
With a legacy rooted in ancient Turkic tribes, the community of Turkish camel owners, trainers and dromedary lovers is still vibrant and competitive. Largely discouraged in the 1920s, the practice saw a rebirth in the 1980s, as interest in Turkey's traditional cultures grew.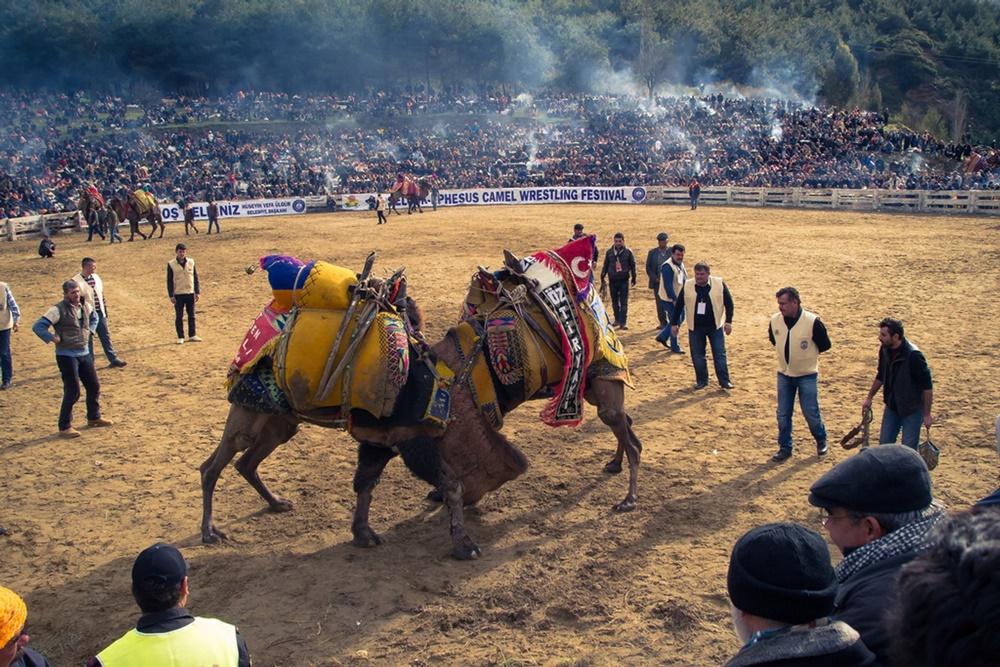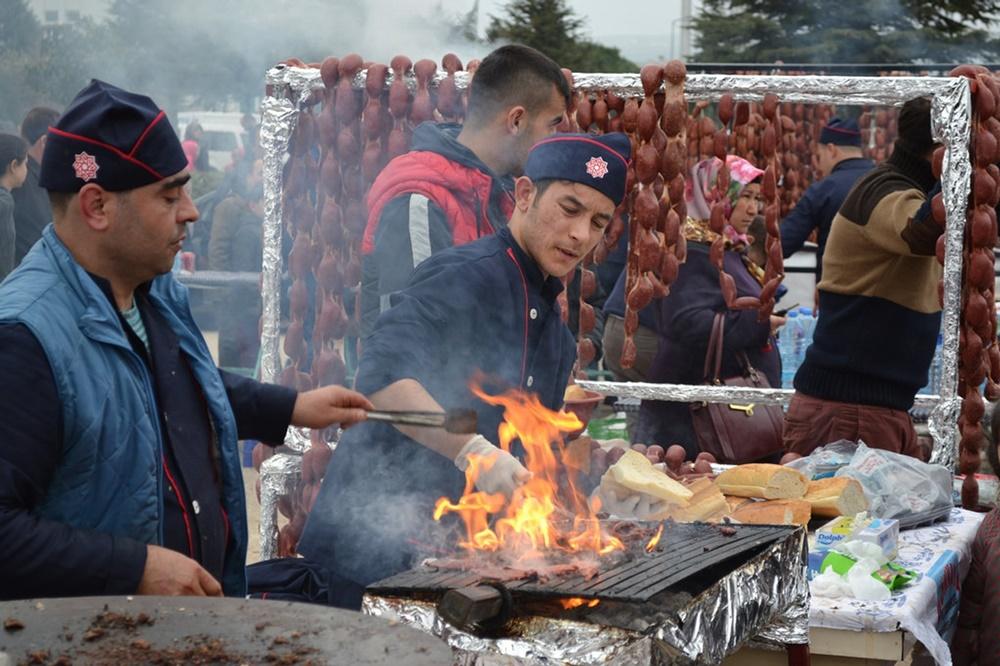 Vendors prepare camel-meat sandwiches at stalls near the wrestling arena.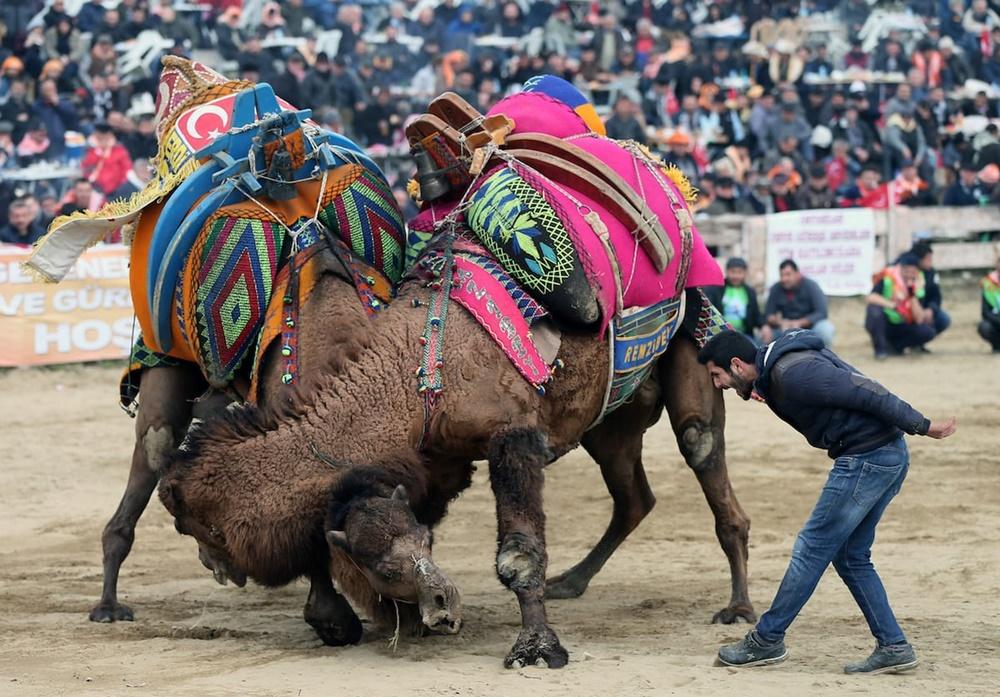 The camels wrestle once a day, and each match lasts around 15 minutes — again, to protect the animals' welfare. Before entering the ring, the male camels are brought close to a female camel, but the animals are not allowed to touch, resulting in a sexual tension which the trainers say provides the males with extra strength.
The animals used in wrestling events are known as Tulu camels — a breed that results from mating a Bactrian (two-humped) camel with a dromedary (one-humped) camel — and are bred specifically for the competitions.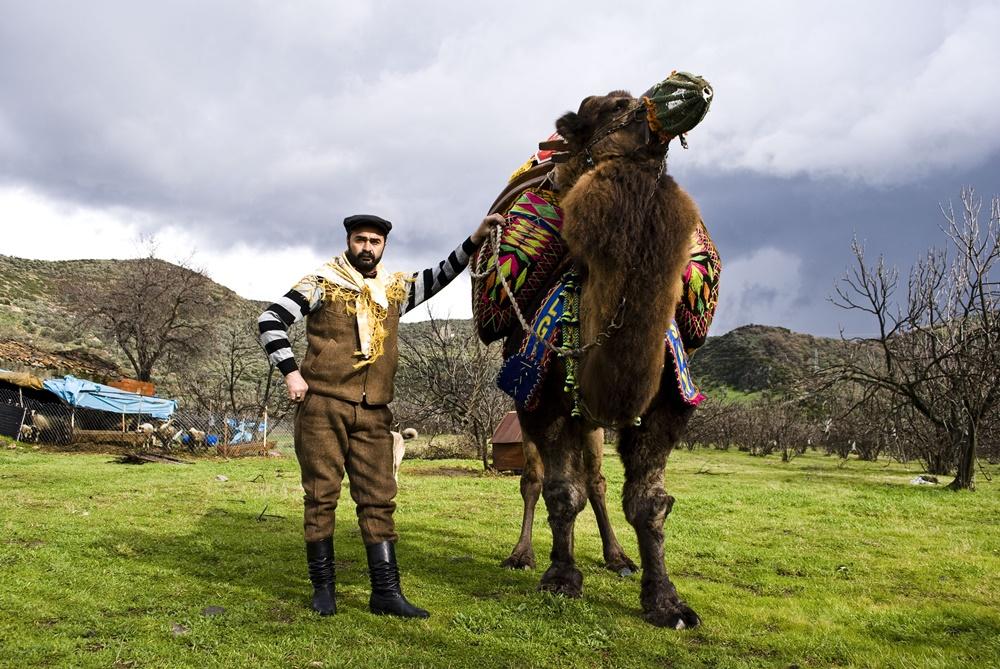 The camel trainers are lively and care deeply about their animals. Several trainers sleep with the camels overnight in a barn on the outskirts of town, to ensure their well-being and deter thieves.
---
ISLAM
Who's afraid of learning Arabic?
By Rahla Khan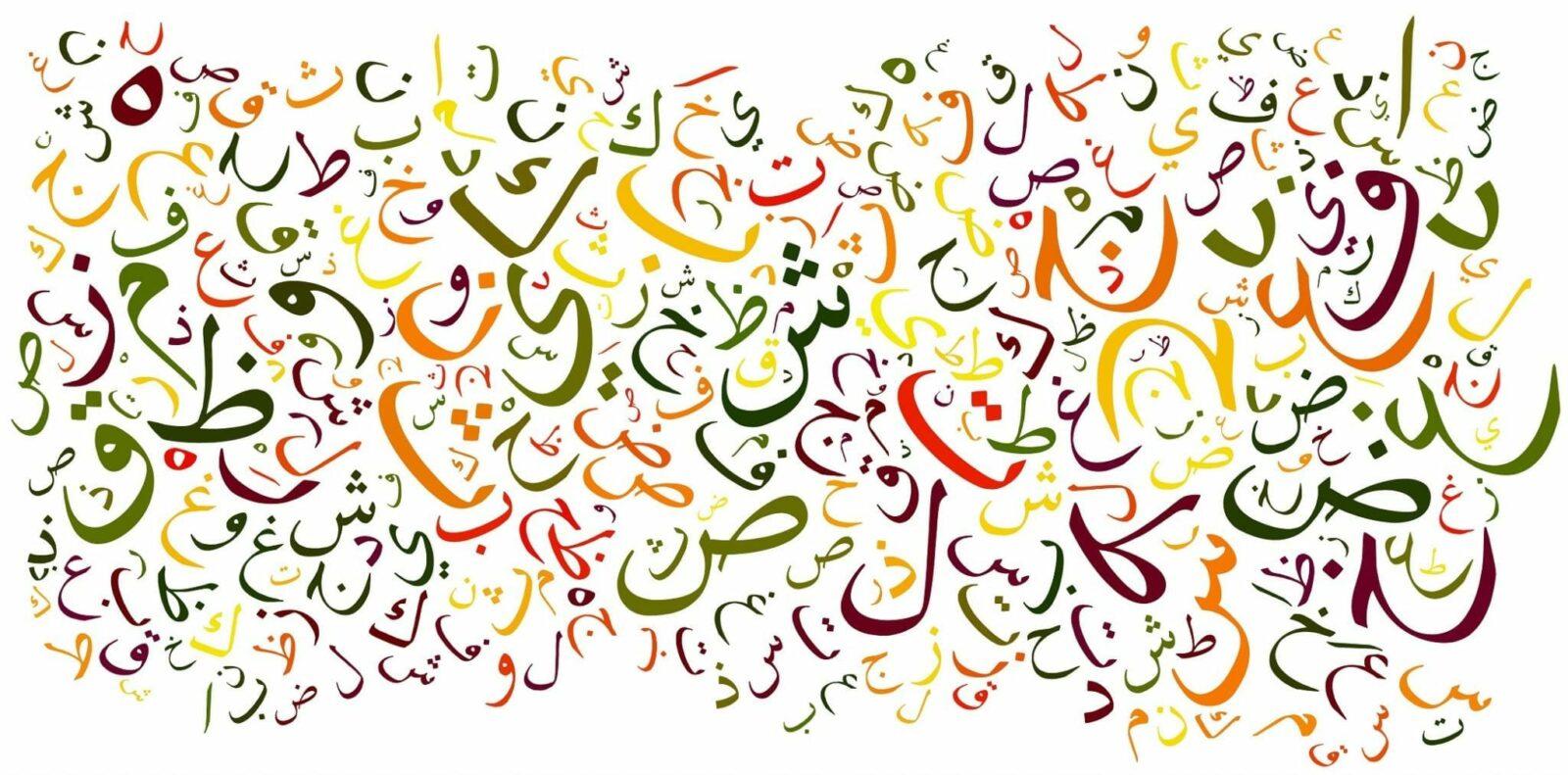 EVER wonder how many of us offer our prayers perfunctorily, or even incorrectly, barely understanding what we say? Ever notice how many of us aren't interested in picking up and reading the Qur'an in our moments of solitude and despair to gain solace and comfort from it, simply because "we don't understand it." Ever wonder why things are this way?
This lack of spiritual connection with the Salah and Qur'an in a large chunk of our Ummah is one of the penalties we are paying for neglecting Arabic, the language which holds the key to understanding, and consequently, implementing the Qur'an.
The enormity of this omission is especially glaring in non-Arabic speaking Muslim communities – more so, since they have enthusiastically embraced the teaching and learning of English, with great success.
Having made the connection between acquiring English language skills and worldly progress, most of us are willing to jump through a lot of linguistic hoops to acquire the perfect pronunciation, the trendiest turn of phrase, the most effective presentation.
What prevents us from putting in the same efforts towards learning Arabic, in pursuit of success in the Deen?
Lack of motivation
Many of us have no idea how learning Arabic is directly linked to a better understanding, and by extension, better practice of the Religion. In fact, some non-Arabic speakers continue to challenge this premise and claim that merely learning and understanding Arabic doesn't necessarily lead to a person becoming a better Muslim.
The Qur'an explains this link clearly when it says:
"We have sent it down as an Arabic Qur'an in order that you may understand." [Qur'an, 12: 2]
"A Book whereof the verses are explained in detail, a Qur'an in Arabic for people who know." [Qur'an, 41:3]
As Islam spread through the non-Arab speaking people during the time of the Caliphs, knowledge of Arabic became a pre-requisite for gaining access to Islamic learning, to avoid misquoting the Qur'an, the sayings of the Prophet ﷺ, and secondary books of scholarship. Ali Bin Abi Talib (may Allah pleased with him) exhorted people, "Learn Arabic as (through it) you learn the (Islamic) obligations and practices."
Interestingly, Ali (may Allah be pleased with him) is also credited with the systematic codification of Arabic, largely for the benefit of non-Arabic speakers. One of his students, Abu Aswad Ad-Duwali, first started the classification of grammar and his student, Mu'ath Bin Musallam Al-Harra, studied morphology and taught the rules of classical Arabic to the then caliph Abdul Malik Marwan.
Several years down the line, this chain of scholars led to the legendary classical Arabic scholar Khalil Bin Ahmad, who, in turn taught the 'Father of Classical Arabic': ironically, a Persian scholar called Sibawayh.
Lack of resources
Even a cursory comparison of Arabic learning resources with those of English shows that there just aren't enough easily accessible, student-friendly textbooks, teachers and institutions for ordinary people to benefit from.
There isn't a universally accepted curriculum and there is wide-spread stagnation and 'eclecticism' in teaching methods. For some strange reason, non-Arab speakers being initiated into Arabic learning are constantly subjected to demoralizing remarks regarding the length and scope of their study ("Want to learn Arabic? Have you got about 20 years?''), making it seem as if learning enough Arabic to understand one's daily prayers and the Qur'an are Herculean tasks, which are the domain of only a very select few.
Does not the Qur'an say:
"And We have certainly made the Qur'ān easy for remembrance, so is there any who will remember?" (Qur'an, 54:40)
The sincere learner will always find a way by the Tawfeeq (grace) of Allah and by sheer perseverance. However, it is the responsibility of the people of knowledge to share what they have from the Rizq (sustenance) of Allah with those less fortunate than them in learning, and to do so without condescension and self-aggrandizement, with a feeling of love for their brothers and sisters-in-faith, what they love for themselves: namely, better understanding and better practice of the Religion.
Relying on 'crutches'
While it is true that translations of the meanings of the Qur'an have been an enormous help in making the words of Allah accessible to so many – Muslims and non-Muslims alike – one wonders why so many of us refuse to take the next step: reading and understanding the Message for ourselves in its pure form, just the way it was revealed.
Sometimes I wonder if we are doing ourselves a disservice by relying on these spiritual crutches to an extent that we have become too lazy to be bothered to decipher the Message that is addressed to each and every one of us; to soak in its myriad meanings and subtle nuances – all of which is possible only with the knowledge of Arabic.
Thankfully, we aren't living in those times where language flame wars were rampant among the elite. Chauvinists used to castigate people not well-versed in Arabic to the extent, that even responding to Allah's query "Alastu bi Rabbikum" (Am I not your Lord?) with a "Na'am" (Yes) as opposed to "Balaa" (Indeed!) was considered an act of apostasy!
Let us take inspiration from Isma'il (peace be upon him), who, despite being an Ajam (a non-Arabic speaker) is today called the 'Father of Arabs' and make ourselves worthy of being called the Ummah of the Prophet, who is saluted as being 'afsaḥin-nātiqīni bi-lughatidh-dhād" (the most eloquent speaker of the language of dhād, i.e., Arabic), upon whom be blessings and salutations of peace.
---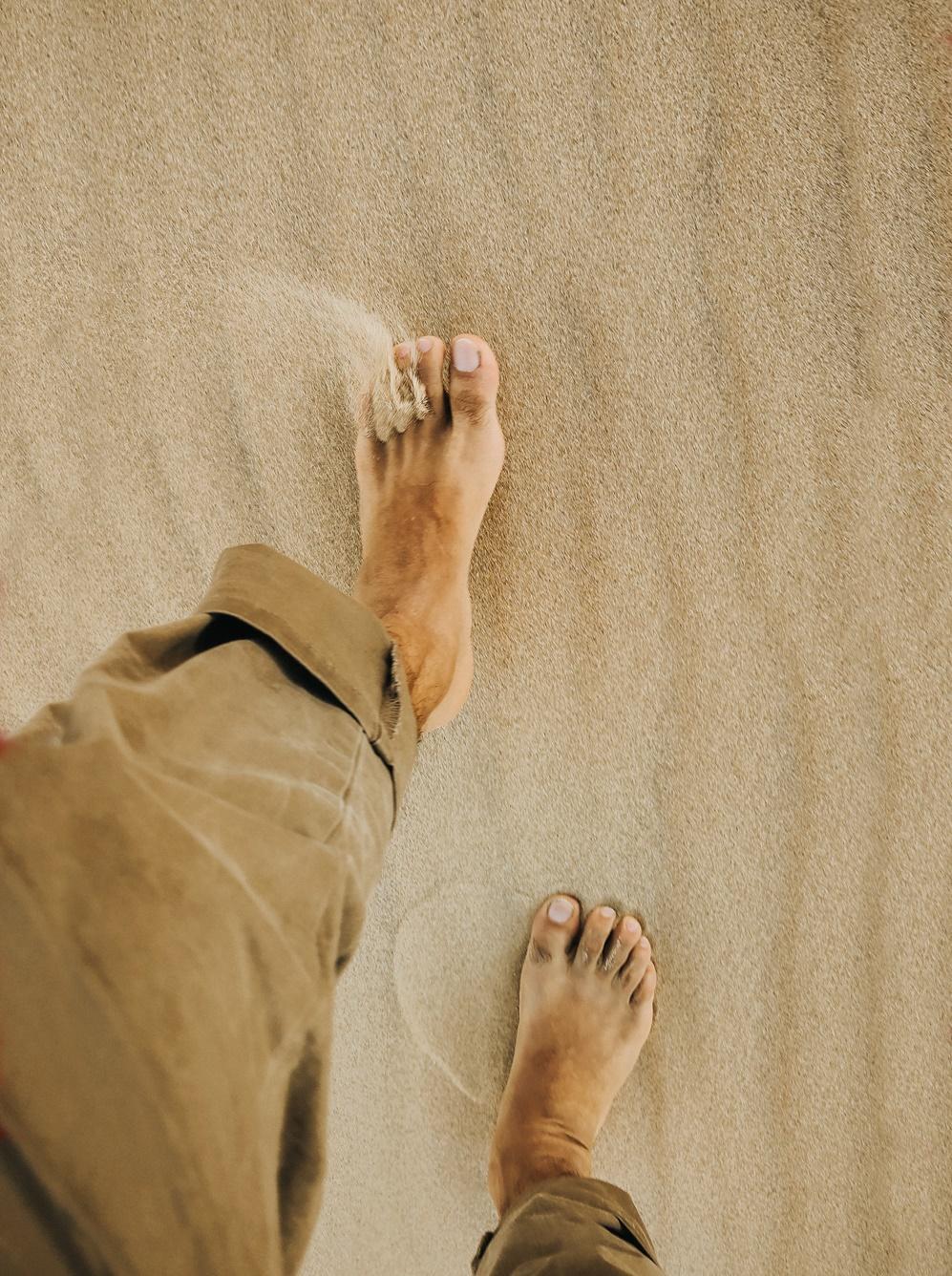 Where to Escape?
By Fatima Khalid
Escapism is usually regarded in a negative connotation because of its dangers when overindulged. However, Science has proved its benefits when consumed in a healthy dosage. When the concept is used right, escapism keeps us from burning out more quickly than we would without it. It allows us to come back to an initially overwhelming problem with a better attitude about it.
What is escapism?
Escapism is defined in many and varied ways.
Some define it broadly as longing for entertainment or distraction while others give the term more weight and describe it as an "escape to a fantasy world or imaginary reality." In essence, then, "escapism" means that we put our everyday problems to one side for a while in favour of a different, potentially more inviting "reality."
The everyday life is taxing. It can build up and weigh us down causing a series of mental health issues including anxiety, stress, and depression. Enduring through our busy routines, however, has no other alternative. Nevertheless, it can be made manageable by giving our mind a breather now and then to improve our mood, boost our performance and increase our ability to concentrate and focus.
The right and the wrong ways
While there are undoubtedly pros to the the idea of taking a breather every now and then, there is a line to draw between normal switching off or distraction and full-blown escapism. If you find yourself ignoring or avoiding issues in your life, then you are tottering on the edge of escapism becoming unhealthy. You are using your hobbies, interests, and creative outlets as a way to avoid dealing with the reality.
Islam teaches us to balance our deen with the dunya and thus forbids leaning to either side at the expense of the other.
Escapism can mean different things to different people. Theories on types of escapism have been proposed; the most notable of which is that of Stenseng who presented a dualistic model of escapism with different affective outcomes dependent on the reason of immersion.
a. Self-suppression
Self-supressing activities are indulged in to avoid current (likely difficult) circumstances and turn away from the reality. This type of escapism can be harmful and is mostly forbidden in Islam. It involves listening to music, watching movies, or engaging in different forms of intoxicants (smoking, drinking, drugs etc).
b. Self expansion
"Self expansion is related to better self-regulation strategies, such as using approach coping instead of avoidance coping, compared with self-suppression." Self expanding activities are those that are new and exciting that give a sense of accomplishment.
Though going to a museum, doing a puzzle, reading a book, or catching up with a friend can all be excellent ways to divert and escape our current situation for a short but much-needed time, we Muslims are blessed with just the right thing that the body, mind and soul yearns for.
Islam, being a lifestyle religion, caters to every need and requirement that we could ever possibly have. Allah, the creator, fashioner, and originator of human beings, legislated for us breaks throughout the day where we can escape from stress, anxiety, and negativity, and put aside our everyday lives for a short while. These breaks not only help renew and refresh us but also replenish us elevating our mental and spiritual wellbeing.
Whether it be the 5 daily prayers, the morning and evening adhkaar, or the recitation of the Word of Allah, when included in our routines, they give us time to stop, reflect, think, and unwind. They let us escape from our current worries and lift us into the presence of Allah. Additonally, they remind us of the broader picture and the insignificance of the problems we are facing when compared with our life goals, the mercy and majesty of Allah, and the aakhirah.
Therefore, what is required of us is to shift our perspective just a little and regard our daily rituals not just like another chore but rather like a break from our chores. Think of them as acts of self-care and indulge in them. Add more of personal connection with your Lord through du'aa in the sujood and before the tasleem. Mark and recite passages of the Qur'an (with meaning and tafseer) that relate to your situation, mood, or the type of encouragement you would like to hear to uplift yourself.
Revisit the life of the Prophet and his companions to imagine their struggles, difficulties and their steadfastness. Find comfort in such acts for, by Allah, they are there to comfort you.
Aisha reported: When the Messenger of Allah ﷺ finished his prayer, he would not sit long enough but to say, "O Allah, You are peace and from You is peace. Blessed are You, the Majestic and Noble."
Revising the gems and supplicating
The Messenger of Allah ﷺ said, "Whoever increases his prayers for forgiveness, Allah will grant him relief from every worry, a way out from every hardship, and provide for him in ways he does not expect." (Musnad Ahmad)
Our Prophet ﷺ has taught us a few supplications to relieve us from the worries of this world.
اللَّهُمَّ إِنِّي أَعُوذُ بِكَ مِنْ الْهَمِّ وَالْحَزَنِ وَأَعُوذُ بِكَ مِنْ الْعَجْزِ وَالْكَسَلِ وَأَعُوذُ بِكَ مِنْ الْجُبْنِ وَالْبُخْلِ وَأَعُوذُ بِكَ مِنْ غَلَبَةِ الدَّيْنِ وَقَهْرِ الرِّجَالِ
"O Allah, I seek refuge in you from worry and sadness. I seek refuge in you from weakness and laziness. I seek refuge in you from cowardice and miserliness. And I seek refuge in you from being overwhelmed by debt and the tyranny of men." (Abu Dawud)
If you wish to escape from your stressful lives to find some tranquility, escape to Allah and seek refuge with Him, for, "Verily in the remembrance of Allah do hearts find peace." (Qur'an 13:28)
---
9 classical scholars on when self-praise is allowed
Self-praise is generally disliked, if not prohibited, because it involves arrogance and looking down on others. We must not praise ourselves, nor should we praise someone else to their face, as Allah and His Messenger have said. However, there are exceptions to this general rule.
In certain situations, like a job interview, it will become necessary to inform others about your talents and skills. The evidence of this exception is based on the Qur'anic verse:
قَالَ اجْعَلْنِي عَلَىٰ خَزَائِنِ الْأَرْضِ إِنِّي حَفِيظٌ عَلِيمٌ
"He [Yusuf] said [to the King of Egypt]: 'Put me in charge of the storehouses of the land; I'm an expert custodian.' (Qur'an, 12:55)
1. Ibn Kathir
"So [Yusuf] praised himself, and it is permissible for someone to do this if his condition is unknown and there is a need to clarify this." (Tafsir Ibn Kathir, 2/499)
2. Al-Qurtubi
"This verse proves that (in certain situations) it is permissible for a person to describe himself with the knowledge and good qualities that he possesses." (Tafsir al-Qurtubi, 9/210)
3. Ibn al-'Arabi
"Yusuf said that because they did not know his situation, so he wanted to describe himself. Such situations are an exception to the Ayah: "Therefore do not ascribe praise/purity to yourselves." [53:32]. (Tafsir Ibn al-Arabi, 3/59)
4. Ibn Al-Jawzi
If anyone asks: "How can he praise himself in such a way when the Prophets and the pious should be humble?" The answer is: If self-praise is free from transgression and pride, and if one wants to implement the truth with it, uphold justice, lift falsehood – then (self-praise) that is beautiful and permissible. (Tafsir of Ibn al-Jawzi, 2/188)
5. Ibn Hibaan
"It is permissible for someone to praise himself with certain blessings that Allah has bestowed upon him, if he wishes the good for the listeners, and not to feed his ego." (Chapter title in Sahih Ibn Hiban, 1385)
6. Ibn al-Qayyim
"A person may praise himself for the goodness he possesses, if it is not out of pride and feeling superior (over others)." (Zaad, 3/502)
7. Ibn Abdul-Barr
The Prophet said, "By Allah, if Allah had given me camels as much in number as these trees, I would still have distributed them among you, and you would not have found me stingy."
Here is proof that a pious man can praise himself and if it is necessary then it is even mandatory.
[Prophet] Yusuf said [to the king]: "I am an expert custodian." [12:55].
The Prophet ﷺ said, "I will be the first to intercede, I am the first to break open the earth (on the Day of Judgement), I am the leader of the sons of Adam, and I say this without pride."
There are many examples in the Sunan, and from the scholars of the salaf. No one denies this except someone who has no knowledge of the texts." (Al-Tamhid, 20/39)
8. Imam An-Nawawi
In this Hadith there is evidence that a person may praise himself with a blessing or knowledge if required. Self-praising is forbidden when someone does it for no reason, and out of pride and self-admiration.
If someone does it to ward off harm, or to bring a benefit to the people, or to motivate people to take note of him, and other similar benefits, that is allowed.
Yusuf said, "Appoint me to manage the treasures of the country because I am an expert custodian."
And Uthman praised himself when he was in prison to ward off harm. And Ibn Mas'ud praised himself for motivating people (taking note of him) and Sahl bin Sa'd said: "There is no one left on Earth who knows the meaning of this better than me." (Sharh Sahih Muslim, 16/16)
9. Izz Ibn Abdul-Salaam
"Nobody should praise himself, until a need for that arises .." (Qawaa'id al-Ahkam, 2/178)
Adapted from Mohmand Afghan's article and translations
---
HISTORY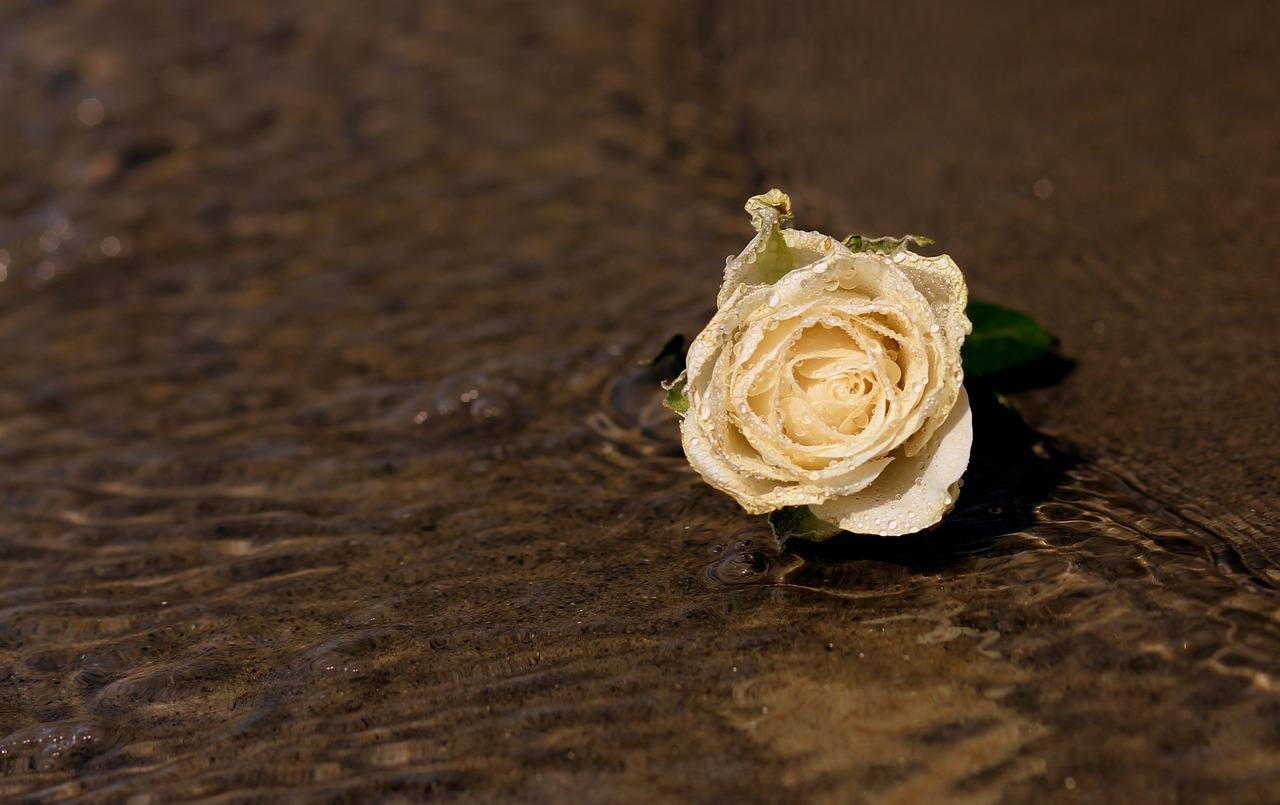 Biography of Zaynab bint Muhammad ﷺ
Zaynab was the eldest daughter of Prophet Muhammad ﷺ and Khadeejah (May Allah be pleased with her). She was born 10 years before the prophethood. Like other children of noble Arabs, she was given to a wet nurse. And when she had had her share of that, the house of her parents embraced her with great love and affection. Being the eldest, she was a great help to her mother and younger siblings.
When she was old enough for marriage, Abu al-Aas, who was the son of Khadeejah's sister Hala bint Khuwaylid, asked for her hand in marriage. He was a prosperous merchant and was considered an important person in Makkah. Zaynab and Abu al-Aas got married and had two children: a boy named 'Ali (who died in childhood) and a girl named Umamah.
As a trader, Abu al-Aas travelled a lot. When he was on one such journey, his father-in-law, Muhammad ﷺ was commissioned as a Prophet. Zaynab followed her father and embraced Islam. When her husband came back from his journey, she told him of what had happened while he was away.
Abu al-Aas knew the Prophet's household very well. He used to visit them often before his marriage to Zaynab. He was very close to his aunt Khadeejah who treated him like her own son. But he refused to embrace Islam fearing that his people may claim that he gave up their ancestral deities to please his wife.
When Prophet Muhammad started preaching Islam openly, Abu Lahab ordered his sons to divorce their wives Umm Kulthum and Ruqayyah (the daughters of the Prophet ﷺ) as a means to persecute the Prophet ﷺ. Similarly, the Quraysh pressured Abu al-Aas to divorce Zaynab, saying they would give him any woman he liked in exchange. However, though Abu al-Aas didn't become a Muslim, he replied that he did not want any other woman and remained with Zaynab.
When the Prophet ﷺ was given the order to migrate to Madinah, Zaynab stayed with her husband in Makkah.
Two years after the hijrah, the Muslims fought the Quraysh in the Battle of Badr. Zaynab was in an unenviable position in Makkah. Her husband was going on a war against her father. Despite being few in number, the Muslims were victorious. Abu al-Aas was among the captives of war.
Zaynab did not own anything of much value that she could send as ransom for her husband. So she sent the necklace her mother Khadeejah gave her on her wedding day as a ransom. As soon as the Prophet ﷺ saw his beloved wife's necklace, he could not hold back his tears. He ﷺ sent Abu al-Aas back to Makkah without taking any ransom on the condition that he send Zaynab to Madinah.
Abu al Aas kept his promise and prepared to send Zaynab to Madinah. But the Quraysh stopped her on her way and returned her back to Makkah. During this time, she suffered a miscarriage. Abu al Aas took care of her until she regained her strength and secretly sent her to Madinah in the company of his brother.
A couple of years later, a group of Muslims led by Zaid bin Harith accosted a caravan coming from Syria and took some captives. Abu al-Aas was in the caravan; however he was able to escape and reach the house of his wife Zaynab in Madinah at night.
As dawn approached and the Muslims finished the Fajr prayer, Zaynab openly announced in the mosque that she had granted protection to Abu al-Aas. The Messenger of Allah ﷺ respected her decision and ensured protection of his son-in-law.
During his time in Madinah, Abu al-Aas was overwhelmed by the magnanimity and truthfulness of Islam and realized that the blind state of ignorance in which he was living had misled him for a long time. He realized he wanted to enter the fold of Islam willingly, without any coercion. But he did not do so yet. His Arab gallantry and tribal pride swirled up in him.
He did not want his proclamation of Islam to be attributed to any influence or pressure. He would not want anyone in Makkah to claim that he accepted Islam for the love of this life and fear of death. Also, he had properties of people in his trust. If he remained in Madinah and announced his Islam there, people would say that he wanted to escape from giving the trusts to whom they were due.
Therefore, he returned to Makkah, returned the trusts to whom they were due and then finally proclaimed Islam in the assembly of Quraysh. After that he migrated to Madinah as a Muslim.
Upon his arrival, the Messenger of Allah ﷺ reunited him with Zaynab and they lived happily for a year. Zaynab bint Muhammad died in the beginning of 5th year of hijra.
May Allah be pleased with Zaynab, the Prophet's daughter! May He reward her with Paradise for her patience, endurance and struggle!
---
Al-Zahrawi: The father of modern surgery
By Samir S. Amr and Abdelghani Tbakhi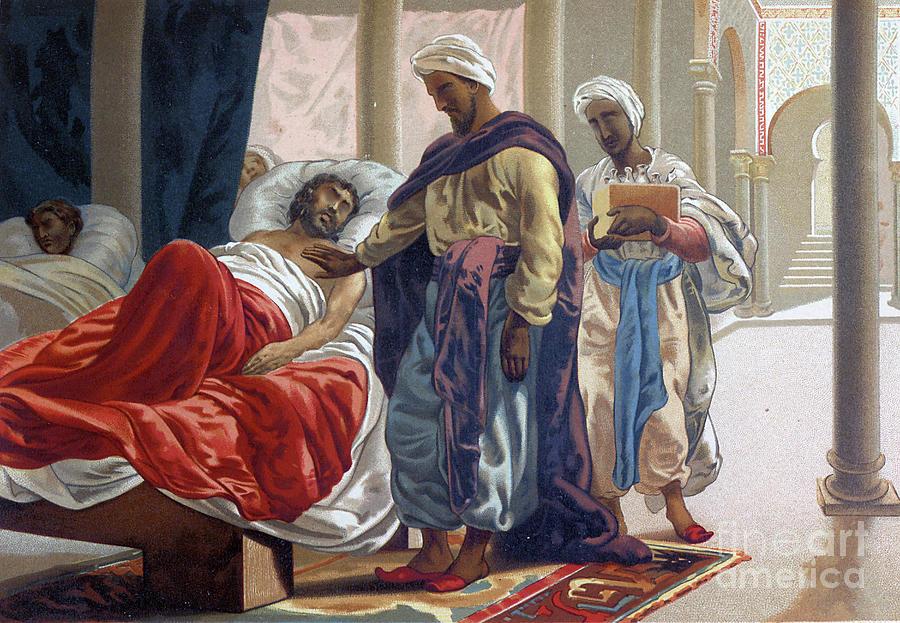 Abu Qasim Khalaf Ibn Abbas Al-Zahrawi, known in the West as Albucasis or Zahravius, was born in 936 AD in Al-Zahra', a suburb, six miles northwest of Cordoba, the capital of Muslim Spain (Al-Andalus). His ancestors were from the Ansar tribe of Madinah who came with the Muslim armies which conquered and lived in Spain.
He served as the court physician to Caliph Al-Hakam-II, at a period considered as the "Golden Age" of Muslim Spain when natural and mathematical sciences reached their peak. After a long and distinguished medical career, he died in 1013 AD at the age of 77.
Around the year 1000 AD, he wrote his famous book Al Tasreef Liman 'Ajaz 'Aan Al-Taleef, (The Clarification of Medical Science For Those Who Cannot Compile It).
It was a summation of about 50 years of medical education, training, practice and experience. The thirty volumes of the medical encyclopedia covered various aspects of medical knowledge. In addition to sections on medicine and surgery, there were sections on midwifery, pharmacology, therapeutics, dietitics, psychotherapy, weights and measures, and medical chemistry.
In Al-Tasreef, three chapters were devoted to surgery. Some of the procedures and techniques detailed in these chapters include the following:
Surgery of the eye, ear, and throat. He fully described tonsillectomy and tracheostomy.
He devised instruments for internal examination of the ear.
He devised an instrument used to remove or insert objects into the throat
Application of ligature for bleeding vessels and internal stitching utilizing catgut. He preceded the famous French military surgeon Ambroise Pare (1510–1590), claimed to be the first European to utilize sutures, by five centuries.
Setting dislocated bones and fractures. His method for setting and reducing a dislocated shoulder was centuries before Kocher introduced his similar technique to European medicine.
He is credited to be the first to describe ectopic pregnancy.
He devised several dental devices and artificial teeth made of animal bones.
Al-Zahrawi is considered the father of operative surgery. He is credited with performance of the first thyroidectomy. The last chapter of his comprehensive book, named On Surgery, was dedicated to surgical instruments. He introduced over 200 surgical tools, a staggering number by all standards.
He gave detailed descriptions of for using probes, surgical knives, scalpels, and hooks. He also devised and invented surgical scissors, grasping forceps and obstetrical forceps. His illustrations of surgical instruments were the earliest intended for use in teaching and in methods of manufacturing them.
Al-Zahrawi contributed early descriptions of neurosurgical diagnoses and treatment including management of head injuries, skull fractures, spinal injuries and dislocations, headache and many other conditions. In addition, he made significant contributions to pediatric surgery.
His medical writings were highly regarded in the West particularly after being translated by Gerard of Cremona, Rogerius Frugardi, Ronaldus Parmensis and others. His surgical teachings were the most advanced in the Middle Ages until the thirteenth century.
Finally, he emphasized child education and behavior, school curriculum and academic specialization. He advised that gifted and intelligent students be encouraged to study medicine after completing their primary education in language, grammar, mathematics, astronomy and philosophy.
Reference: Annals of Saudi Medicine
---
FAMILY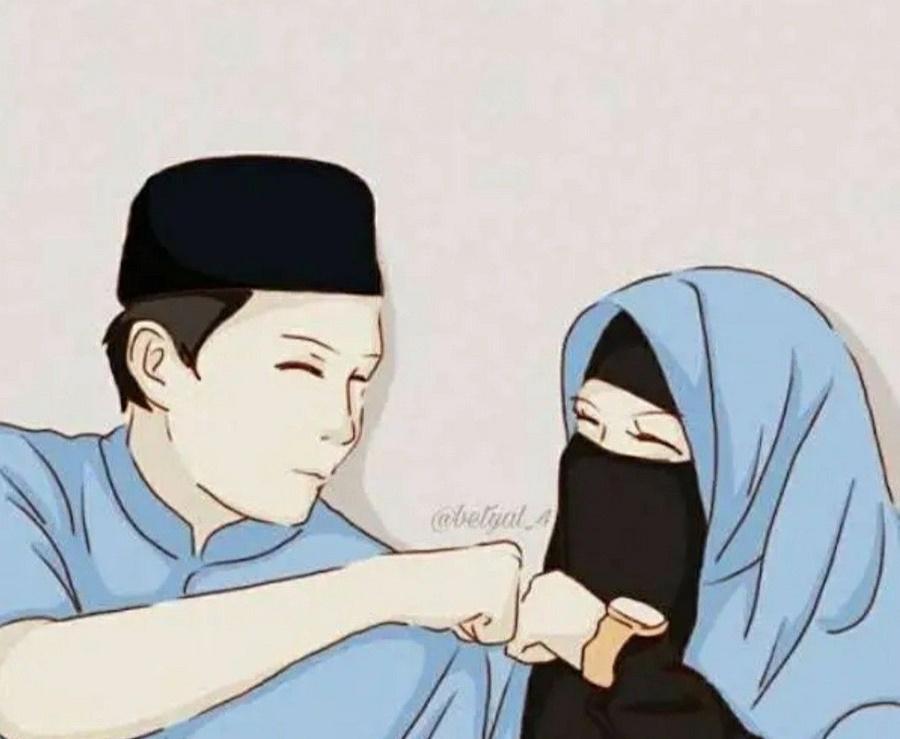 How men must treat women in Islam
By Justin Parrott (Abu Amina Elias)
"Manhood (al-murū'ah) is based upon four pillars: good character, generosity, humility, and devotion," said Imam al-Shafi'ī 1
The righteous predecessors did not conceive of masculinity as involving 'alpha-male' or 'pick-up-artist' behaviors.
A true man in Islam is honorable to women, selfless, humble, and gentle, not domineering or abusive.
It was said to al-Aḥnaf ibn Qays (d. 687), "What is manhood?" AlAḥnaf said, "Forbearance in a time of anger and forgiveness in a time of power."2
Muḥammad ibn al-Naḍr al-Ḥārithī (d. ~800)3 said, "The first part of manliness is a cheerful face. The second part is loving-kindness (tawaddud) to people. The third part is fulfilling the needs of others."4
The measure of a man's character is directly related to his degree of chivalry towards the women in his life.
Allah said, "Live with them honorably."5
The Prophet ﷺ said, "The most complete of the believers in faith are those with the most excellent character, and the best of you are the best in behavior to their women."6 And the Prophet ﷺ said, "I order you to be good to women."7 In another version of this tradition, the Prophet ﷺ said, "Verily, Allah orders you to be good to women, for they are your mothers, your sisters, and your aunts." 8
Exhortations of this nature are plentiful in the Sunnah, as stated by Ibn 'Asākir (d. 1176), "Many prophetic traditions have been related in regards to ordering good treatment of women and the command to protect them and care for them."9
Male believers, then, are judged by Allah according to how they treated women. If this is so, how can a man who fears Allah even consider harming or exploiting a vulnerable woman?
Excerpted from Custodianship of the Right Hand: Concubinage, Rape, and 'Sexual Slavery' in Islam (with slight modification of the opening sentence).
References:
Al-Bayhaqī, Manāqib al-Shāfiʻī (Cairo: Maktabat Dār al-Turāth, 1970), 2:188.
Ibn al-Marzubān, Al-Murū'ah wa mā jā'a fī dhalika ʻan al-Nabī wa ʻan al-Saḥābah wal-Tābiʻīn (Beirut: Dār Ibn Ḥazm, 1999), 60.
There is no confirmed date for the death of Muḥammad ibn al-Naḍr al-Ḥārithī. He lived in Kufa, Iraq in the 8th century and was known for his devotional worship. He narrated from Al-Awzā'ī (d. 774) and others. See the classical biographical dictionary by Shams al-Dīn al-Dhahabī, Siyar a'lām al-nubalā' (Cairo: Dār al-Ḥadīth, 2006), 7:227.
Aḥmad ibn Marwān Al-Dīnawarī, Al-Mujālasah wa Jawāhir al-'Ilm (Beirut: Dār Ibn Ḥazm, 1998), 3:189, #828.
Qur'an 4:19.
At-Tirmidhī, Sunan at-Tirmidhī, 2:457, #1162, Kitab al-Ridha' Bab ma ja'a fi Haq al-Mar'ah 'ala Zawjiha; declared authentic (ṣaḥīḥ) by At-Tirmidhī in the comments.
Al-Bukhārī, Ṣaḥīḥ al-Bukhārī, 4:133, #3331, Kitab al-Ahadith al-Anbiya' Bab Khalq Adam.
Al-Ṭabarānī, Al-Mu'jam al-Kabīr (Cairo and Riyadh: Maktabat Ibn Taymīyah, Dār al-Ṣumayʻī, 1983), 20:274, #648; declared authentic (ṣaḥīḥ) by Al-Albānī in Silsilat al-Aḥādīth al-Ṣaḥīḥah (Riyadh: Maktabat al-Ma'ārif, 1996), 6:873, #2871.
'Abd al-Raḥmān ibn 'Asākir, Kitāb al-Arbaʻīn fī Manāqib Ummahāt al-Mu'minīn (Damascus: Dār al-Fikr, 1986), 110.
---
SCIENCE
Comparing the hadeeth of seasons & satellite imagery showing the 'breathing' effect on Earth
One of the most amazing observations that we have come to learn of in recent years through satellite imagery taken in a time-lapse is how our Earth appears to be exhibiting a "breathing" effect with the change of seasons.
What's more interesting is what the Prophet ﷺ mentioned in an authentic hadeeth about seasons:
The Prophet ﷺ said,
"In very hot weather delay the Dhuhr prayer till it becomes (a bit) cooler because the severity of heat is from the raging of the Hell-fire. The fire of Hell complained to its Lord saying: O Lord! My parts are eating (destroying) one another. So Allah allowed it to take two breaths, one in the winter and the other in the summer. The breath in the summer is at the time when you feel the severest heat and the breath in the winter is at the time when you feel the severest cold." [Sahih al-Bukhari]
If we look at the time-lapse animation, it really looks like we are witnessing an effect of breathing on the Earth. This could not have been imagined even a few years ago.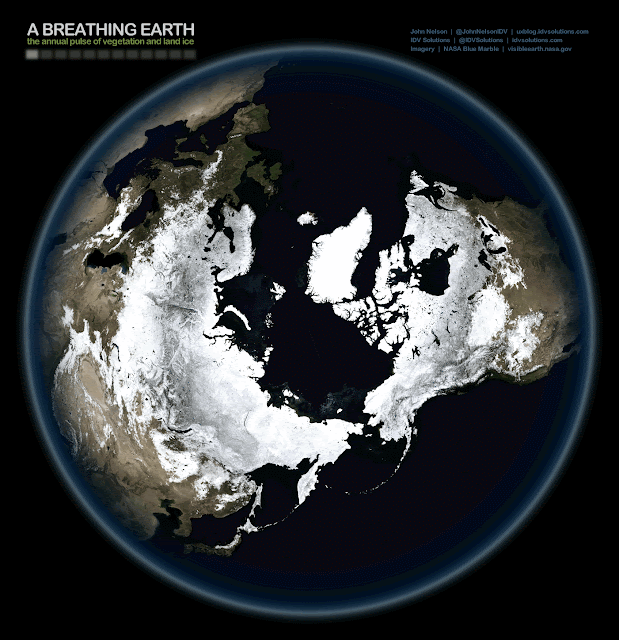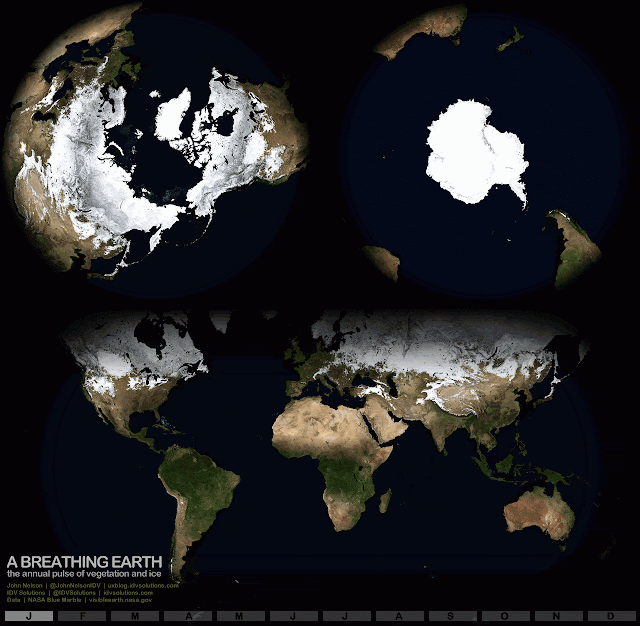 Perhaps some people in the past questioned this hadeeth as to how this was possible when they "clearly know" of the scientific process of seasons. Some gave the hadeeth metaphoric meanings. What would they say today?
In almost all such "controversial" ahadeeth, we should note the following:
1. The matters of ghayb (unseen) are something we must believe in without question because it is purely divine knowledge that the Prophet ﷺ informed us of. "Should not He Who has created know?" (Qur'an, 67:14) When we know the Qur'an is the truth, then why should we have any doubt about this religion?
2. It really is shortsightedness to reject what Allah and His Messenger have said based on some half knowledge that we as human beings have come to learn of. Human beings can never know the full reality of things. The advancement and total knowledge that humans have is less than a drop when compared to the vast ocean of Allah's knowledge.
3. We know that Paradise and Hellfire have already been created but they are hidden from us just like the many other creations of Allah we cannot see.
4. How silly we become when we question Allah's revelation and then Allah exposes the truth showing our fallacy and the greatness of His Word. What we know today may become irrelevant tomorrow because of new discoveries. May Allah guide us to be firm upon the religion.
5. The Qur'an and Sunnah are both divine because Allah sent down guidance to the Prophet ﷺ in both these forms. The famous hadeeth about the 5 pillars of Islam is one such example in which Jibreel comes down to teach us the religion. The Qur'an mentions prayer but Allah taught us how to pray through the sunnah.
6. The science of hadeeth that the Muslims developed is one of the miraculous actualizations of Allah's promise to preserve the religion by preserving the authentic sunnah of His Messenger.
7. Let's be thankful and grateful to Allah that He has guided us while so many have been left disarrayed in their state of confusion and doubts.
---
ISLAMIC FINANCE
How Prophet Muhammad ﷺ revolutionized the Islamic economy
By K.A. Nizami
Islam revolutionized the lives of the people in the middle ages by discouraging involuntary and slave labour and substituting it by free labour.
The Prophet ﷺ firmly opposed the practice of putting a labourer to work without settling beforehand his wages or the terms of his labour.1 He exhorted his people to "pay the labourer's wages before his sweat gets dried."2
Now, slave labour means restricted internal market, lack of incentive for the worker, stagnation of economic relations and technical retardation. By substituting free labour for slave labour, Islam opened enormous possibilities for the development of technique and progress in art and industries.
The position of workers underwent a great change in Islamic lands. In the Roman world as well as in all other lands of antique civilization, the ruling classes hated all productive labour and looked upon industry and trade as highly undignified.
Plato pictures a Utopian community in his Republic and divides it into three sharply differentiated classes, endowing each with some imaginary 'metallic" quality — such as Guardians with a golden cast of mind to govern; auxiliaries with an admixture of silver to fight; and finally workers sharing in the base metals to do the work of society and obey.
Aristotle writes: "The best form of State will not admit them (the artisans) to citizenship."3 He, therefore, advises people: "certainly the good man… and the good citizen ought not to learn the crafts of the inferiors except for their own occasional use; if they habitually practise them, there will cease to be distinction between master and slave."4
The Prophet of Islam ﷺ declared that those who earned their bread with the sweat of their brow were loved by God and unequivocally condemned the parasites. Madinah, under him, became a working class republic in which the enslaved and the much despised worker was enfranchised and elevated.
It provided a unique incentive to the workers and the artisans set to improve the technique of their trades and develop their industries. Production increased and the need for larger and better markets was felt. The entire Islamic world was now one huge market for the merchants. The taxes were lighter and there was more security of life and property in Islamic lands than in the Roman or the Sassanid realms.
The northern routes of trade with China, which passed through Constantinople to Italy and other countries of western Europe, had become extremely risky and unsafe owing to the Scythian inroads and the ruinous fiscal policy of the Byzantine Empire. After their conquest of Syria, Mesopotamia, Persia and the territories across the Oxus, the Arabs captured the Chinese trade and diverted it to pass through their territories in North Africa and Spain, which connected it with the markets of Western Europe.
Between the 8th and the 11th centuries the entire trade between India and China on the one hand and Europe on the other was in the hands of the Muslims. The enfranchisement of the workers and the artisans was ultimately responsible for this feverish economic activity all over the Islamic world.
Excerpted from Some Aspects Of Religion And Politics In India During The 13th Century by K. A. Nizami
References:
1 and 2. Sunan aUKubra, Baihaqi, Chapter on Ijara, pp. 12-73. See also Bukhari's Chapter on Ijara.
3. Politics, III, p. 31278 as quoted by F.W. Walbank, The decline of the Roman Empire in the West, p. 24.
4. As cited by Walbank, p. 25.
Cicero considered traders and manual workers as base, menial, contemptible, degrading.
CHECK OUT OUR BOOKSTORE