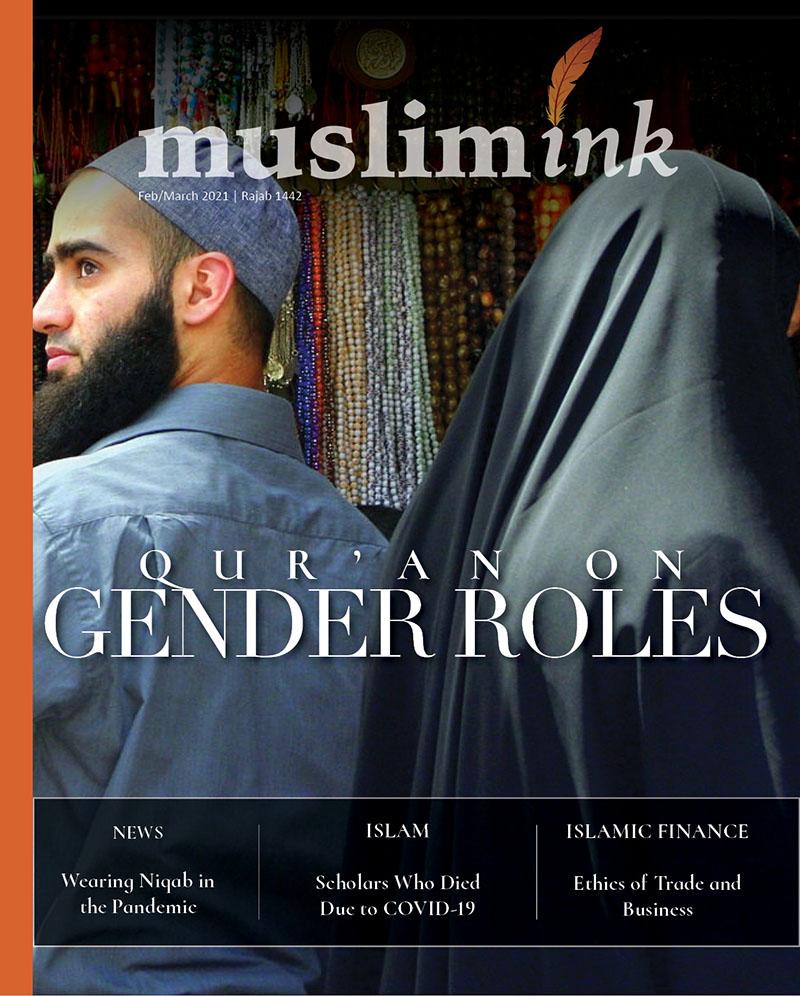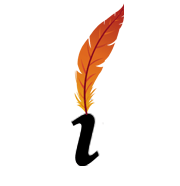 More Muslim Women Are Wearing Niqab During The Pandemic
One year into the pandemic, protective face masks have become a part of life in many countries. For Muslim women in the West who wear the niqab, the experiences have been quite positive. They report less prejudice, and many have in fact found this an opportunity to start wearing the niqab.
Anna Piela, a visiting Scholar in Religious Studies and Gender at Northwestern University in the US, interviewed several women about their experiences of wearing the niqab in April 2020 and January 2021.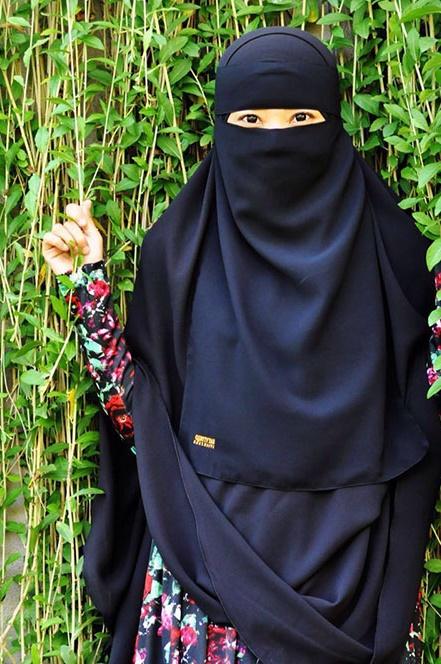 According to the study, many recently adopted the niqab because walking around with a covered face became less daunting as more people appeared in public with face masks.
A woman from Illinois said: "There are so few of us, and still we were told we were a threat to society because we covered our faces. Now that argument has just disappeared. I just hope this sentiment doesn't make a comeback once the pandemic is over."
…this is the perfect opportunity for any Muslimah to start wearing the niqab.
---
In April 2020, niqab-wearing women reported decreased levels of the kinds of prejudice they experienced before the pandemic. They attributed this to the new reality that everyone was wearing a facial covering. Many enjoyed the sense of "invisibility" while wearing the niqab.
In January 2021, the researcher spoke with 16 women who said that the niqab had become a much more accepted option among the pandemic masks. Many women were switching from wearing it only occasionally outside their homes to every time they were in public spaces. Some actually adopted this garment for the first time in their lives.
SWITCHING TO THE NIQAB
In an online poll, she found 14 women out of 51 who responded who decided to begin wearing the niqab during the pandemic.
One anonymous respondent commented: "I feel this is the perfect opportunity for any Muslimah to start wearing the niqab. I would if I didn't already."
Another wrote: "It's been a flawless transition [to wearing the niqab]. No one says a word."
Another stated, "I'd been experimenting with the niqab before, but now, since COVID, I have worn the niqab full time."
Following years of doubt about the safety of wearing the niqab in their neighborhoods, they felt this was the best time to try.
I wanted to wear the niqab for a long time, but I live in a very white area. I was afraid…
---
A woman from Pennsylvania who began wearing the niqab in late 2020 said in a message: "I wanted to wear the niqab for a long time, but I live in a very white area. I was afraid – I don't like to be stared at and I already get enough of that in my hijab. With everyone wearing a mask, I figured now's the time. At first, I wanted to only test it out, but literally nobody looked at me twice. So I'm just wearing it, with a mask underneath."
Studies have shown that Muslim women in the West are more likely to experience prejudice in public spaces, employment and other services, when they dress religiously. Over 80% of the women that the researcher interviewed for her book said they experienced some form of abuse in public, such as hostile stares, comments, having the niqab ripped off or being physically injured.
---
From Madinah to the Muslim World:
A new museum dedicated to the life of the Prophet ﷺ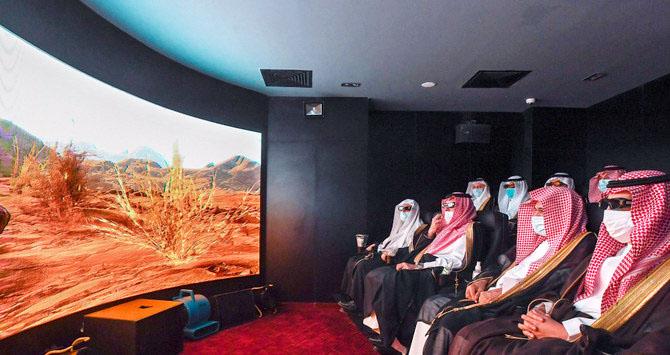 Officials at the inauguration
MADINAH: A museum on the life of the Prophet ﷺ and Muslim civilization was recently opened in Madinah, Saudi Arabia.
Prince Faisal bin Salman, governor of Madinah, hailed the mission and objectives of the exhibit and museum.
The International Exhibition and Museum of the Life of the Prophet ﷺ and Islamic Civilization was launched under the supervision of the Muslim World League (MWL) and is the first in a series of Islamic museums scheduled to be constructed around the world under the organization's umbrella.
Located next to the Prophet's Mosque in Madinah, the museum is open 24 hours a day, and is dedicated to the history of the Islamic world and the life of Prophet Muhammad ﷺ.
The exhibition features dozens of paintings and interactive displays. At the moment, there are seven languages available to visitors — Arabic, English, Spanish, Urdu, French, Turkish and Indonesian. It also includes a 4DX theater, which screens a series of films about the Prophet's life.
Another pavilion uses 3D, virtual-reality, and augmented-reality technology to reconstruct and describe many of the Prophet's personal possessions, including details of his furniture, clothing, footwear and even his comb.
The exhibition also contains the Constitution of Madinah — drawn up on behalf of the Prophet Muhammad after his arrival in the city following the Hijra from Makkah.
Saudi Arabia Ranks 14th in Coronavirus Research
Saudi Arabia has ranked 14th in the world for coronavirus-related research and first among Arab countries. Saudi universities managed to publish as much as 84 percent of the Kingdom's total coronavirus-related research.
---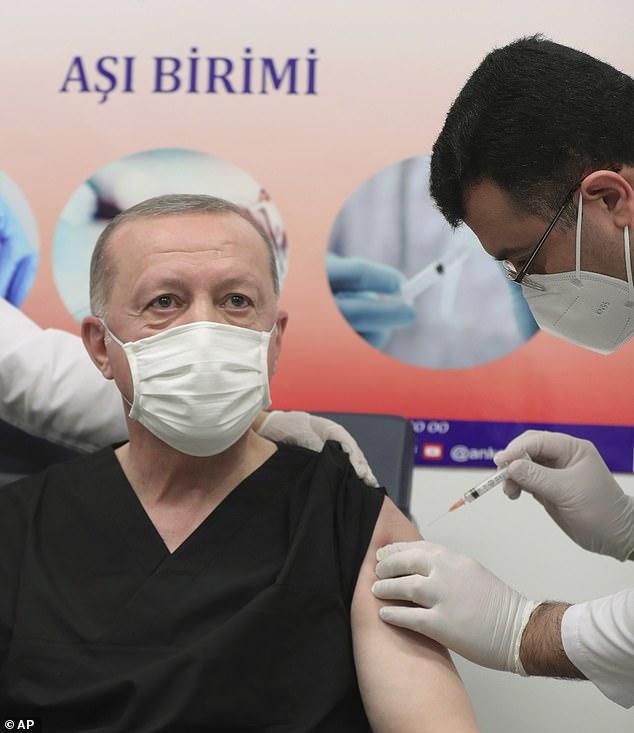 Turkey to produce its own COVID-19 vaccine
Turkey will become one of the prominent countries in the world by producing its own vaccine against the COVID-19, President Recep Tayyip Erdoğan has said, informing that Turkish scientists were running 17 different projects and three innovative vaccine programs.
"According to the figures of the World Health Organization, after the United States and China, we have come forward as the third country with the most vaccine studies. We will become a prominent country in the international arena as a country developing its own vaccine," Erdoğan said at an award-winning ceremony held by the Scientific and Technological Research Council of Turkey (TÜBİTAK) and Turkish Academy of Sciences (TÜBA) last month.
Erdoğan also informed that a number of prominent Turkish scientists who were carrying out studies abroad have returned to Turkey.
"We will make another call this year to have at least 100 researchers back home," he said.
---
Adnan Oktar gets 1,000 years in jail
FOR years, Adnan Oktar's cult made outrageous claims about Islam. Newspapers indulged him as a crackpot, a deviant "Islamic" preacher surrounded by a harem of women in heavy make-up and swimsuits. (Oktar argued the bikini was a form of religious covering.) Few people took him seriously. The authorities mostly seemed to ignore him.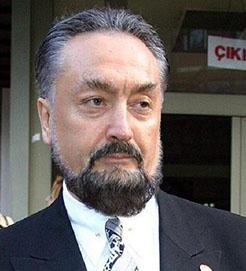 In the 1980s-90s, his work under the pen name of 'Harun Yahya' was much appreciated by the Muslim world. He wrote and produced works on Allah's amazing creation. Then he started deviating.
Last month a Turkish court sentenced him to over 1,000 years in jail for fraud, torture and sexual abuse. Oktar convinced his followers he was the messiah and enslaved them. May Allah guide us all and protect us from deviance.
---
Tailor-Made Hijab Now Part Of Muslim Officers' Police Uniform In New Zealand
After more than a year of tailoring and rigorous stress-testing, New Zealand's Muslim policewomen now have a custom-made hijab as part of their uniform.
Police and design experts from Massey University developed the garment, and it has attracted international attention with a UK police district trialling the new hijab.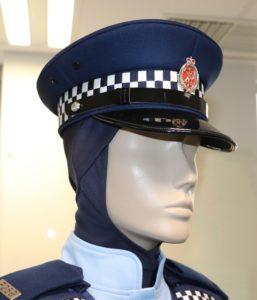 ---
Mosque turned into pop-up Covid-19 vaccination centre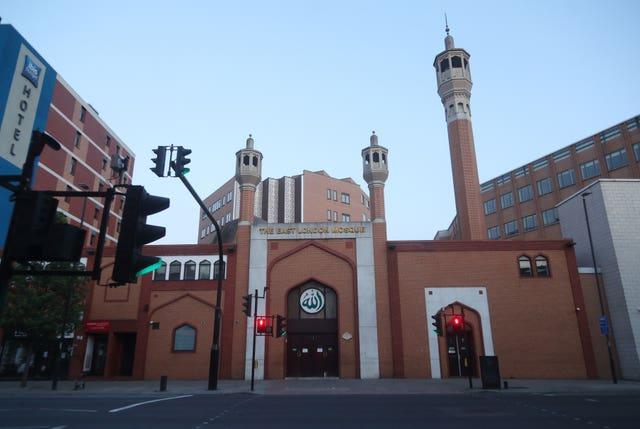 The East London Mosque has set up a pop-up Covid-19 vaccination centre at its premises to help ease mistrust in the Muslim community about getting the jab.
Young children went with their grandparents and relatives aged over 68 in the bitter winter chill to the makeshift clinic for the Oxford/AstraZeneca vaccine.
Asad Jaman of the East London Mosque said misinformation, confusion and negative online information had created concerns about the vaccine, including from some people who even suggested that the Covid-19 virus is not real.
"We are telling the people that it is wise for you to take the vaccine because you are not only helping yourself but you are helping the community and beyond," he said.
"As a Muslim, it is very important that we give time and support the preservation of life."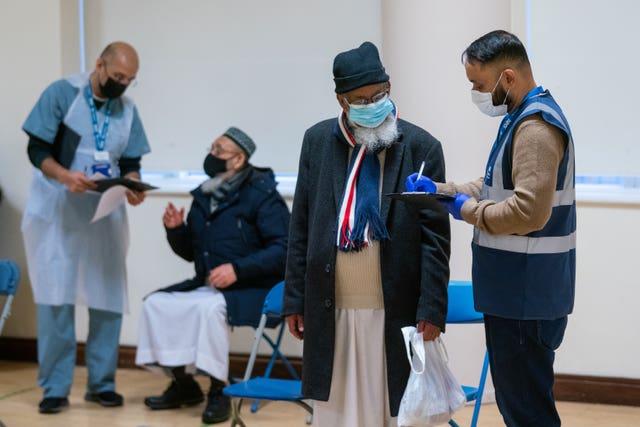 The urgent need for the service in the inner-city region was spotted after officials in the east London borough of Tower Hamlets saw significant levels of vaccine hesitancy, particularly among its large ethnic minority community.
Posters to promote the clinic sought to reassure the pensioners that "the Covid vaccination is the best protection for you and your family" in the light of fake messages which have spread concern among the community.
Mr Jaman said people have been scared because the vaccine was developed so rapidly and they felt there must have been side-effects due to that, but medics and mosque officials were on hand at the clinic to help quell any fears.
The mosque is offering to be a community vaccine center for as long as is needed due to its place in the community and the levels of trust.
---
The mosque, which has a position of trust within the community, managed to give 100 jabs within the first hour of opening the clinic and was aiming for 400 injections by the end of the session.
It is hoped the clinic, along with the medical experts who were there to give advice, can build trust that the vaccine is safe and effective.
There are no animal or egg products in the vaccine, which is vegan, halal and kosher friendly, they state.
Muslim GPs, imams and scholars have also been trying to get the message out to the local community to have the vaccination.
The mosque is offering to be a community vaccine center for as long as is needed due to its place in the community and the levels of trust.
---
US University to Feature Exhibit on Islam
A US university, Colorado State University-Pueblo, will feature a "Muslim Journeys Bookshelf" a collection of books, films and other resources to educate the American public about Islam and the cultural heritage of Islamic civilizations around the world.
The exhibit will be on display from Feb. 11 and will be available through May 6, at CSU-Pueblo's library.
---
Sri Lanka reverses cremation policy for Muslims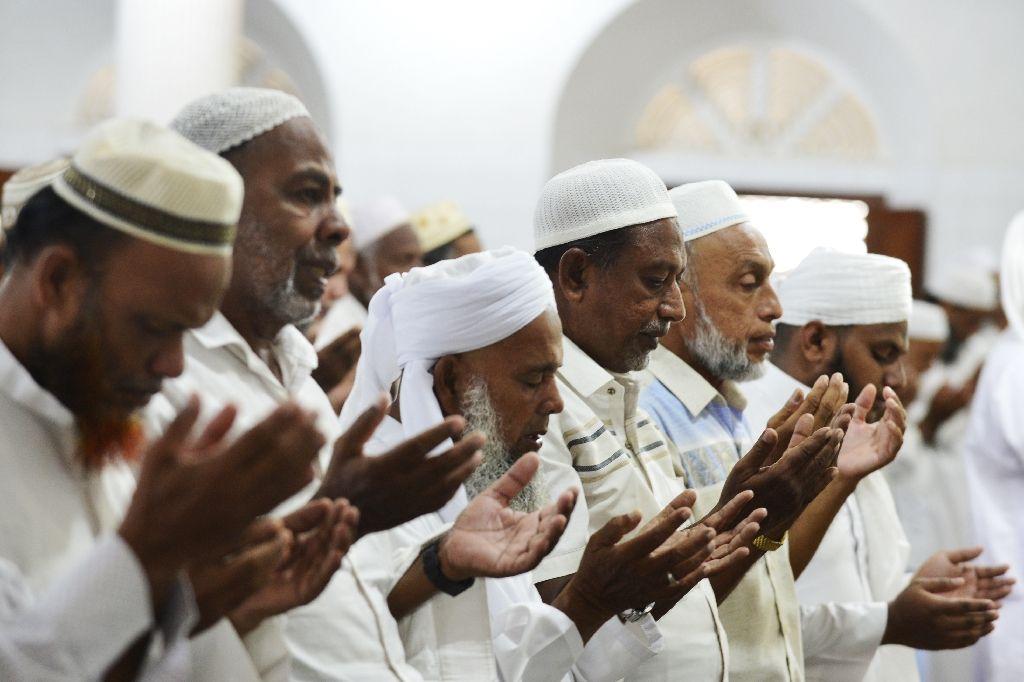 In a stunning reversal of policy, the Sri Lankan Prime Minister has told Parliament that Muslim coronavirus victims will be allowed burial rights.
Mahinda Rajapaksa gave the assurance on Feb. 10 in response to a question from a lawmaker. The U-turn came after a global outcry over the government's mandatory cremation policy for COVID-19 victims.
Since March 2020, Sri Lanka has made compulsory the cremation of all people who die from COVID-19, alleging without basis that the virus in human remains could contaminate underground water.
International and Sri Lankan medical experts said there was no evidence that COVID-19 is communicable from dead bodies.
Muslims and non-Muslims have protested against the rule, calling it unscientific and insensitive of religious beliefs.
UN special rapporteurs had written twice to the Sri Lankan government – in April last year and January this year – urging to respect the wishes of those who seek burial.
It is alleged that as many as 200 Muslims have been cremated in Sri Lanka. Muslims account for about 10 percent of Sri Lanka's population of 21 million.
A four-year-old girl discovers 220 million-year-old dinosaur footprint at a beach in Wales. The creature probably stood about 29.5 inches tall, was about 8 feet long and walked on its two hind feet.
Muslim groups continue to reject French charter on Islam
Independent Muslim groups in France continue to rail against a charter on Islam in France prepared by the French administration and signed by government-backed Muslim federations.
The latest is the Islamic Council of the Savoie Region (CDCM) who said the government's Charter of Principles of Islam in France was prepared without consulting Muslim authorities and associations in the region.
Citing that the Muslim community in the region was not satisfied with the regulation and objected to the text, the statement added that the regulation only targets Muslims.
---
2020's Most Innovative Muslim Countries
The infographic lists the top 5 innovative Muslim countries based on data from WIPO's 2020 Global Innovation Index (GII), which evaluates nations across 80 innovation indicators like research and development (R&D), venture capital, and high-tech production.
While wealthier nations continue to lead global innovation, the GII also shows that middle-income countries—particularly in Asia—are making impressive strides.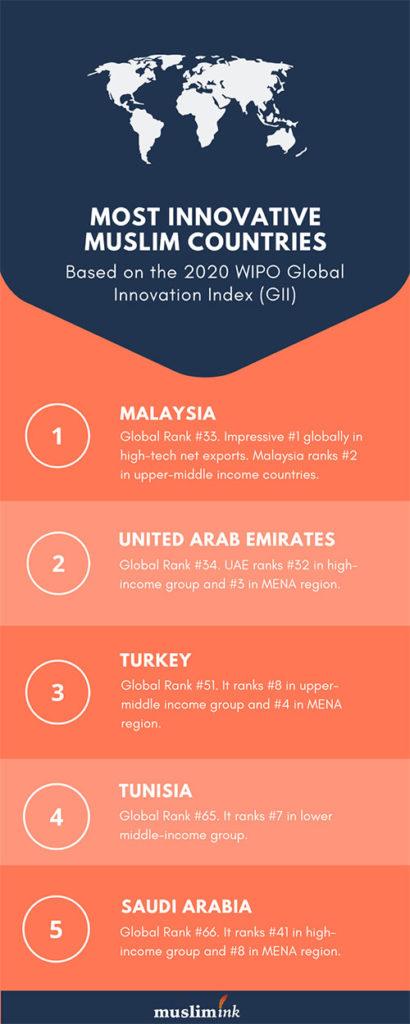 ---
FOODICS gets $20m in Series B investment
Saudi start-up FOODICS received $20 million funding in a Series B round, according to an announcement in February.
The round was led by Saudi investors Sanabil, which is wholly-owned by the country's Public Investment Fund, and co-led by STV. Other investors include Endeavor Catalyst, Elm, and Derayah, said FOODICS in a statement. This latest round takes the start-up's total funds raised to $28 million.
It will use the new investments to grow its share in its current markets, that include Saudi Arabia, UAE and Egypt (where it expanded into in September) and speed up its international expansion.
The start-up, founded in 2014, provides a cloud-based retail management system that includes point-of-sale, waiter digital menus, inventory management, table management, and kitchen display systems. Its system is used by foodservice companies such as food trucks, bakeries, restaurants and cloud kitchens.
FOODICS says it is behind over 50,000 terminals and caters to over 10,000 F&B brands.
---
CHECK OUT OUR BOOKSTORE

---
Martyrs (Shaheed) and Their Status in Islam
The status of the martyr is high indeed, coming after the Prophets and Siddeeqs as mentioned in the Qur'an:
"…then they will be in the company of those on whom Allah has bestowed His Grace, of the Prophets, the Siddeeqoon (those followers of the Prophets who were first and foremost to believe in them, like Abu Bakr As‑Siddeeq رضي الله عنه ), the martyrs, and the righteous." [Qur'an, 4:69]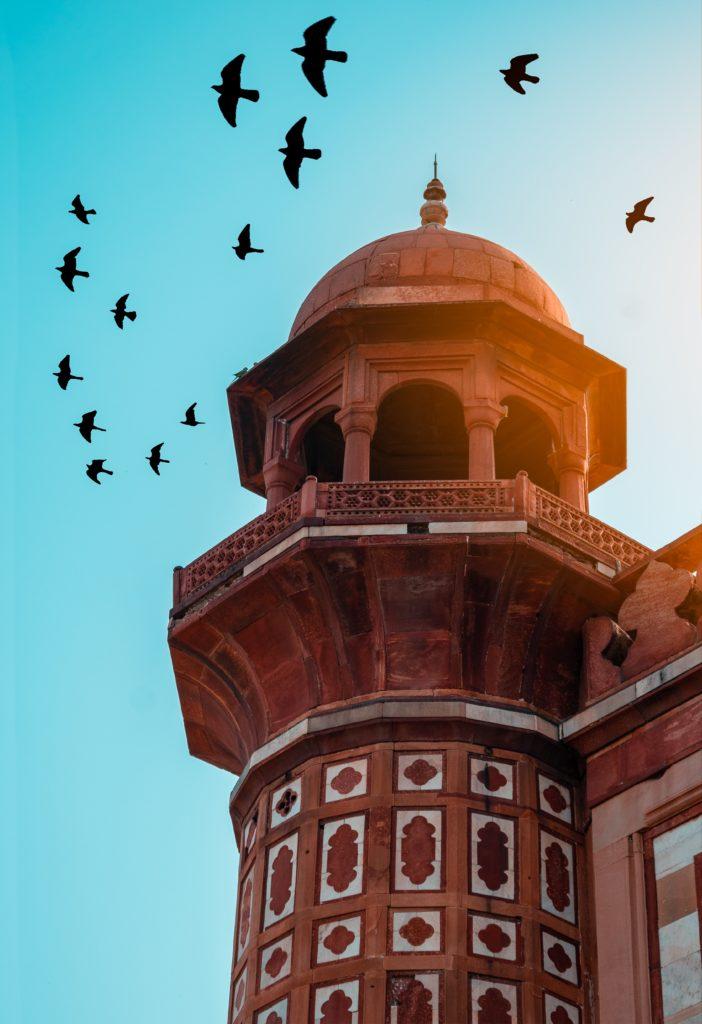 Ibn Taymiyah, may Allah have mercy on him, said: "These are the four degrees of Allah's slaves: the best of them are the Prophets, then the Siddeeqs, then the martyrs, then the righteous." [Majmoo' al-Fataawa (2/223)]
The word shahādah in Arabic has several meanings: definitive news, being present, seeing something, openness, and dying for the sake of Allah. [Al-Mawsoo'ah al-Fiqhiyyah (26/214, 272)]
The status of shahādah (attaining martyrdom) includes various categories of people.
Three Types of Martyrs
According to Imam an-Nawawi, may Allah have mercy on him, martyrs can be of three types:
1 – Martyrs of this world and the Hereafter
The one who is killed in a war by any means of fighting. He comes under the heading of martyrs who are rewarded in the Hereafter and he comes under the rulings on martyrs in this world, i.e., he should not be washed and the funeral prayer should not be offered for him.
2 – Martyrs of the Hereafter
The one who is given the reward of the martyr but does not come under the rulings on martyrs in this world. This refers to those who die of stomach diseases, the plague, being crushed under a falling wall, those who are killed defending their wealth and others who are mentioned in the saheeh ahadeeth who were described as martyrs.
Such a person should be washed and the funeral prayer should be offered for him. However, in the Hereafter he will have the reward of a martyr, but it will not necessarily be the same as the reward for those in the first category, and Allah knows best.
3 – Martyrs of this world
Those who commit sins such as stealing from the war spoils, cannot be regarded as martyrs even if they are killed in battle. Such a person comes under the ruling for martyrs in this world, so he should not be washed and the funeral prayer should not be offered for him, but he will not have the full reward in the Hereafter, and Allah knows best. [Sharh an-Nawawi 'ala Muslim (2/164)]
Dying due to COVID-19
Scholars have agreed that whoever dies from the current COVID-19 coronavirus pandemic will receive the reward of a martyr in the Hereafter in sha' Allah. They are included in the Prophet's statement: "The martyrs are five kinds: one who dies of plague, one who dies of stomach disease, one who drowns, one who dies under debris, and one who dies in the way of Allah Almighty." [Source: Ṣaḥīḥ al-Bukhārī, 2674 and Ṣaḥīḥ Muslim, 1914]
This includes all fatal epidemics.
The second is their inclusion in the Prophet's statement: "The one who dies due to pleurisy is a martyr." This is based on the declaration of those scholars who said that anyone who dies with pain in their lungs is included in the category of death due to pleurisy.
Ibn al-Qayyim, may Allah have mercy on him, stated in Zād al-Ma'ād, "It has been said that what is intended is everyone who has pain in their side or their lung."
---
Muslim Scholars and Notables Who Passed Away Due to COVID-19

Several well-known scholars and du'aat (callers to Islam) have passed away in the current pandemic, may Allah have mercy upon them. Scholars concur that whoever dies from the current COVID-19 coronavirus pandemic will receive the reward of a martyr in the Hereafter, in sha' Allah.
Shaykha Abla Al-Kahlawi
A well-known educator from Egypt, she passed away after battling COVID-19 at the age of 72.
Dr. Abla al-Kahlawi was a professor of jurisprudence at the College of Islamic and Arabic Studies for girls at Al Azhar University. She studied at Al-Azhar University, in implementation of her father, nasheed artist Muhammad al-Kahlawi's wishes, and specialised in Islamic law. She obtained a master's degree in 1974 in comparative jurisprudence, then a doctorate in 1978 in the same specialty, and moved to more than one position in university teaching.
She had the honor of teaching daily lessons after the Maghrib prayer for women from around the world at Masjid al-Haram, Makkah from 1987 until 1989.
Shaykh Falah Mandakar
A well-loved preacher from Kuwait known for his anti-extremism stance, he died due to coronavirus, aged 70.
He had earlier pronounced a fatwa (religious edict) that those dying from COVID-19 are martyrs. Shaykh Falah Mandakar had worked as an English-language teacher before he studied Islamic Shariʽah law in Saudi Arabia.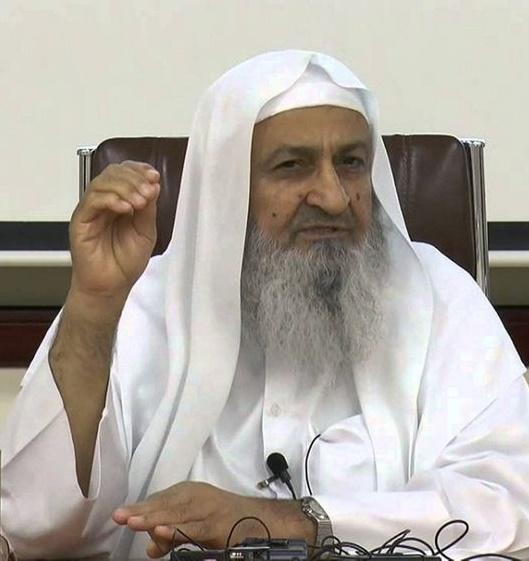 He staunchly preached against terrorism and radicalism, mentored Muslim preachers around the world and wrote 11 books. He lived an ascetic lifestyle and it is said that he did not even possess a mobile phone, may Allah raise his ranks.
Shaykh Ali ibn Hassan Al-Halabi
He was from the senior students of Shaykh Nasiruddin al-Albani, and an exceptional scholar of Hadith sciences.
Among the many contemporaries and students of the Shaykh who posted condolences online, Shaykh Abu Usamah ath-Thahabi, a close affiliate, recalled that the most important lesson that he learned from Shaykh Ali was to avoid ghulū (excess) in terms of following well-known personalities and in every aspect of following Islam.
The Shaykh produced around 150 books, hundreds of research papers, and thousands of hours of lectures, but his students remember him for his personality more than his academic contributions.
Shaykh Abu Usamah ath-Thahabi said: "I studied with Shaykh Ali a number of texts in 'Aqīdah, Fiqh, and Muʽāmalāt, alhamdulillāh. But the greatest lessons were not in the words he conveyed, but through the life I saw him live as we travelled and stayed together."
Dr. Bilal Abdul-Alim
He was a physician who traveled to more than 20 countries in Africa and the Indian subcontinent to establish a wide-range of projects on behalf of Shaykh Sultan bin Muhammad Al-Qasimi, the ruler of Sharjah. These projects included the establishment of hospitals, clinics, schools, low-cost housing for flood victims, orphanages, universities, water wells, and masjids.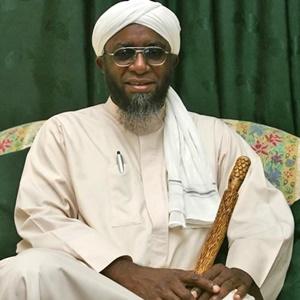 He led the first team from the Middle East on the ground in both the war in Somalia in February, 1993 and Rwanda/Zaire in 1995. In Somalia, while working with both the UAE Army and the Pakistani Army, Dr. Bilal's team treated more than 1,000 women and children per day in Mogadishu during the height of the war in 1993.
Dr Bilal Abdul-Alim accepted Islam in 1975, and came from a family of accomplished professionals, including 6 medical practitioners, 2 attorneys, and numerous educators. His father, the late Dr. Julius A. Phillips, Sr., was founder of the only hospital in North Louisiana to treat blacks during the segregated days of 'Jim Crow' in the 1940s and 1950s.
Shaykh Ghassan Younes
Known as the Abu Hurayrah of Masjid Al-Aqsa, he was a familiar sight to visitors at the masjid since 1948, often seen feeding the stray cats and birds there.
Shaykh Salah Omar, father of Shaykh Muhammad Salah
Shaykh Dr. Muhammad Salah is the presenter of Ask Huda, a well-known program on Huda TV, a popular Islamic channel in English.
---
---
What Is the Purpose of Worship and Why Should People Worship at All?
By Umm Muhammad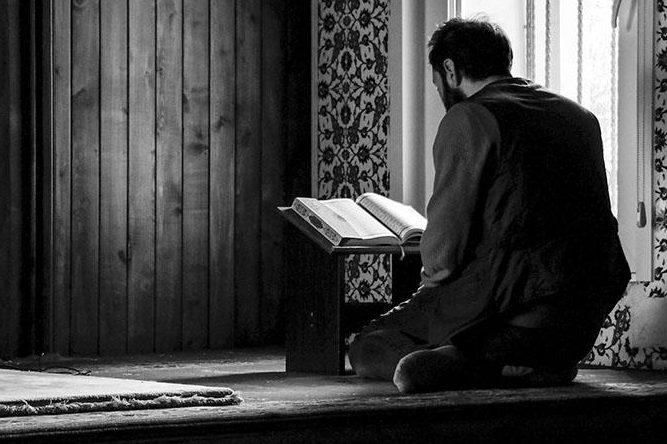 The idea of servitude has become distasteful to the modern secular mind-set which concerns itself with individual liberties. Some might say that humanity has no need to worship, and that doing so compromises freedom. They forget, however, that absolute freedom is neither possible or even desirable for all members of a society, and that is why every social order has its laws and restrictions.
Studies in human psychology confirm that that man is a worshipper by instinct, that worship is instilled in him as part of his nature and that he tends to direct it to whatever he considers worthy – other human beings, revered customs or superstitions, materialist ideologies or his own personal inclinations. An object of worship is that to which one devotes the greatest portion of his thought and effort. So one either worships God or he worships something other than Him – along with Him or instead of Him. The worship of God alone is liberating in that it frees one from servitude to all else.
The worship of God alone is liberating in that it frees one from servitude to all else.
---
Many people misunderstand the concept of worship, assuming that it is merely the practice of certain rituals. But in reality it includes everything done seeking the acceptance of the one worshipped.
According to Islam, the worship of God means willing obedience to His orders and prohibitions which, besides prayer and other religious obligations, include the fulfillment of promises and agreements, honesty and precision in work, teaching and counseling, encouraging righteousness, assisting others, opposing injustice and so on.
Worship is the right of the Creator upon His Creation. It is based on the perception that everything was brought into existence by God (Allah) and is dependent upon Him in whose hand is life and death, benefit and harm and the outcome of every matter. Further, it is based on the knowledge that man is an accountable being in need of Allah's continuing guidance and acceptance.
Islam confirms that although it is His divine right, Allah does not gain anything from the worship of His servants, nor is He harmed by their refusal. He ordains worship for the benefit of the worshipper himself and this benefit is obtained by him or her in both this life and the next. When a believer understands that our Creator and Sustainer deserves to be worshipped, he wants to do so because of his gratitude and love for his Lord, and because it is inherently right and correct.
---
What Does 'Aql Mean?
The essence of the word 'aql عَقْل , often translated as intellect, means to tie yourself down or to prevent yourself from doing something. A person's intellect prevents one from blameworthy traits, actions, or statements.
This is why Imam ash-Shafi'ee, may Allah have mercy on him, said,
العاقلُ مَن عقَلَه عقْلُه عن كلِّ مَذْمومٍ
"The intelligent one ('āqil) is he whose intellect ('aql) prevents him ('aqalahu) from everything that is blameworthy." [Manāqib ash-Shāfi'ī by Al-Bayhaqī]
So, whenever people do something blameworthy, they are not using their 'aql the way it was intended.
Source: Ahmad ibn Samih Abdelwahab
Companions Whose Duʽaas Were Always Answered
Al-Baraa ibn Malik, brother of Anas ibn Malik
Anas ibn Malik reported that the Prophet ﷺ said: "How many are there with disheveled hair, covered with dust and given no significance; but if he were to swear an oath by Allah; He (Allah) would surely fulfill it." Among them is Al-Baraa ibn Malik. [Jami` at-Tirmidhi, 4227]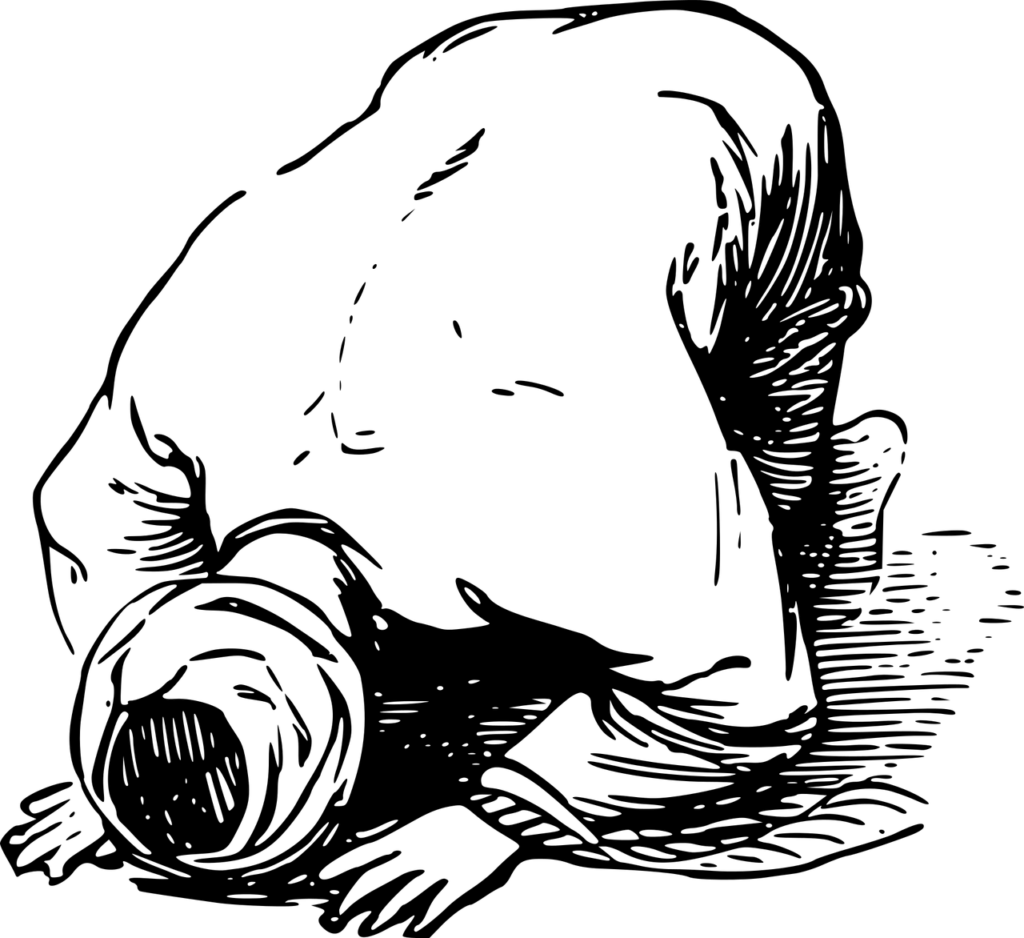 Sʽad ibn Abi Waqqās
The Prophet ﷺ said: "O Allah, answer Sa'd when he supplicates to You". [Jami` at-Tirmidhi, 3684]
Sʽad ibn Abi Waqqās was from the first and foremost to embrace Islam. He was the same age as Talha, az-Zubayr and Ali.
Habeeb ibn Maslama
Habeeb was twelve years old when the Messenger of Allah ﷺ passed away. Habeeb was nicknamed 'Habeeb of Rome' due to the great number of battles he fought there. He is mentioned among those whose supplication was answered.
Saʽeed ibn Zayd ibn ʽAmr
His mother, Fatimah bint Bʽaja was from the first to embrace Islam. His father, Zayd died upon the religion of Ibrahim two years before revelation descended upon the Messenger of Allah ﷺ. The Messenger of Allah ﷺ was asked about the condition of Zayd. He said: "He will be raised on the Day of Judgment as an Ummah unto himself." [Ahmad, 1561; declared authentic by Shaykh Muqbil]
Excerpt from The Noble Men Who Met the Messenger; translated by Rasheed ibn Estes Barbee.
---
What the Qur'an Says about Gender Roles
By Umm Muhammad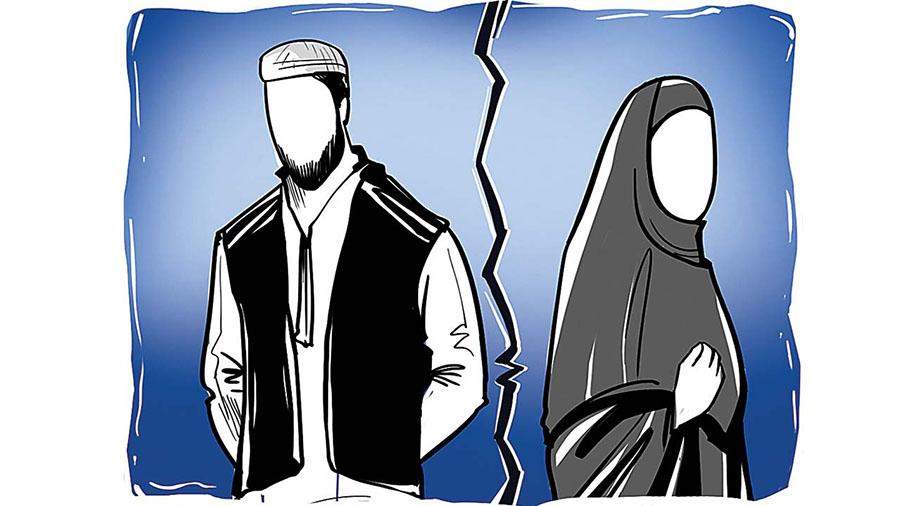 And do not wish for that by which Allāh has made some of you exceed others. For men is a share of what they have earned, and for women is a share of what they have earned. And ask Allāh of His bounty. Indeed Allāh is ever, of all things, Knowing. (Qur'an, 4:32)
This verse and the one that follows continue the discussion of relationships and dealings among men and women. They also speak with relevance to the system of inheritance that the Surah outlined earlier.
First, there is a general prohibition against coveting anything that Allah has given to others. It can include wealth and property, abilities and talents, roles and occupations, social position or other privileges. But it has also been interpreted to refer primarily to the difference in shares of inheritance between men and women. Authoritative commentaries give support to both aspects.
Women among the Ṣaḥābah were eager to earn more rewards, especially that of martyrdom which men achieved through jihād. Umm Salamah said, "O Messenger of Allah, we do not fight and become martyrs, and we receive half a share of inheritance." And some women requested participation in jihād, saying, "We wish Allah would require us to fight so we could get a reward like that of the men." Then this verse was revealed.
Early commentators also reported that some men had been saying, "We hope to have twice the reward of women [in the Hereafter] the same as shares of inheritance." And women said, "We hope to have half the burden of sins that men have as in inheritance." But Allah refused all that and told them to pray instead for His bounties.
Differences in the allocation of responsibilities, specialties and compensations results in organization and balance.
---
Women are not required to go to war because they give birth and raise generations of men who will defend the ummah. Their duty is to bring up their sons in a manner that enables them to face the difficulties of life and participate in jihād when and however necessary.
In this particular sphere, female ability and importance is greater than that of men. When men die leaving women behind, the ummah is left with productive members who produce children, compensating for the loss of life and decrease in manpower. As for the reward, both men and women are reassured that it is sufficient for every human being to fulfill the responsibilities assigned to him or her in order to achieve a good position in the sight of Allah.
Differences in the allocation of responsibilities, specialties and compensations results in organization and balance. It is inconceivable that men and women, so distinct in their physical and mental characteristics, should not have different roles and requirements. This is an important aspect of the relationship between the two genders which must be accepted within the Muslim family and society.
Each should seek from Allah what is best for him or her as an individual in both worlds, trusting in His justice. Ibn 'Abbās and others added, "No one should say, 'I wish I had as much wealth or as many children as this or that person.' Allah prohibited that. Rather, one should pray to Allah to grant him of His favor."
Excerpt from the author's book 'Social and Family Rulings from Surah an-Nisaa'
Social and Family Rulings from Surah an-Nisaa
By Umm Muhammed
Sūrah an-Nisaa' was revealed in Madinah. Because it contains many rulings concerning society, the family and women in particular, 'Umar bin al-Khaṭṭāb wrote to the people of Kūfah, saying, "Teach your women three sūrahs: An-Nisaa', An-Nūr and Al-Aḥzāb."
---
Natural Birth Increases Breastfeeding Success
By Aisha Al Hajjar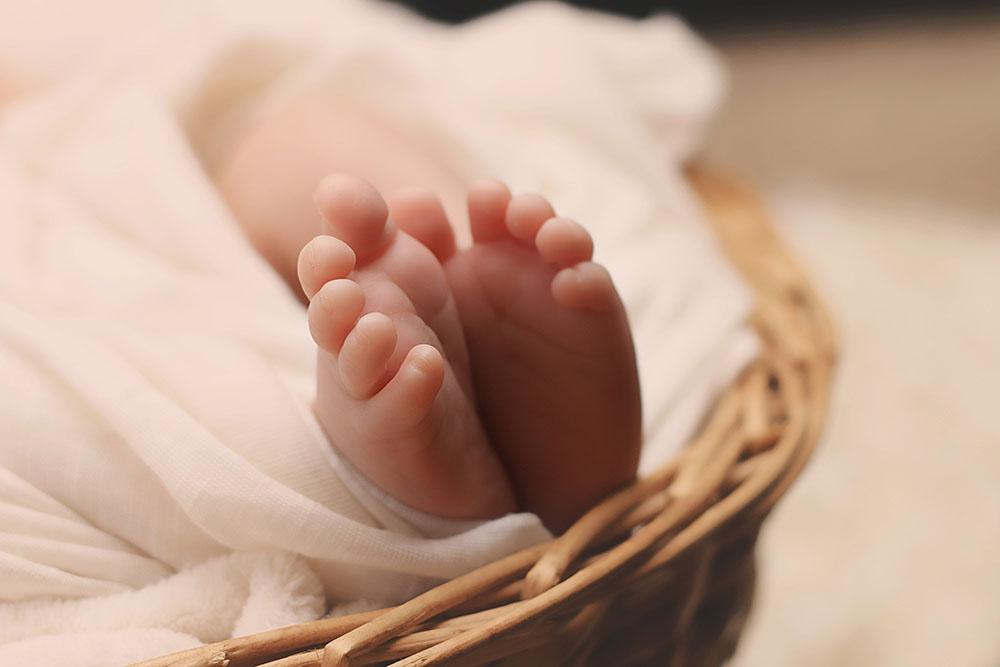 ALLAH designed the female body perfectly to carry, deliver and feed babies. This miracle has been a trusted fact since the creation of humankind. It wasn't until the last century that there were other options besides natural, non-medicated birth followed by breastfeeding.
With these new options women have begun to doubt their bodies and the natural process. The introduction of medical interventions in labor and birth have produced side effects that take an irreversible toll on woman and babies. Following closely behind has come bottle feeding and man-made infant formulas.
Women have always known that with childbirth comes pain. But when we look at the modern culture of birth we find a society of women who fear the unknown pain of labor so much that they seek medical help to avoid it. There are a precious few who still trust the perfect design of their body and choose a completely natural, non-medicated birth. These "natural moms" are also most likely to choose the natural method of breastfeeding their baby as opposed to bottle feeding.
The Importance of Education
Fortunately, childbirth education, such as AMANI Birth, is available to empower Muslim families. Most women who learn about the physiology of their bodies and the process of pregnancy, labor, birth, and lactation (and how to best prepare for it) find that they are capable of birthing their babies without pain medications and medical interventions, and subsequently of feeding their babies without bottles or formula.
Unfortunately, too many mothers are still in the dark, blinded by the false hope for something better than what Allah taʽālā has designed. What they fail to realize is that the medical interventions and pain medications used for labor and birth only offer to rearrange or change the pain of childbirth, not to eliminate it. What's worse is that these modern interventions and drugs come with a myriad of unnecessary risks for both the mother and baby. Many also fail to realize the importance of breastfeeding their newborn baby, mistakenly believing that formula is just as good as breast milk.
Things to Consider
Below are some of the things women should consider when making choices about their labors and births.
Birth is an athletic event which takes training and preparation. In fact, birth is most likely the most physically challenging event of her lifetime. If you knew you were facing a marathon swim in the coming months, wouldn't you get out there and practice and prepare?
Neither a medical nor a natural birth are painless. It's best to learn to cope with it.
By the time pain medication is administered the woman has already spent a considerable amount of time laboring (which she probably didn't prepare for).
Pain medications may not take away all the pain or may not work at all!
The administration of the drug usually involves needles in sensitive areas of the body and may actually be a cause of pain in itself.
There are additional medical interventions that come from not being able to move or feel or push effectively (due to pain medication) which cause greater injury to the body and will be felt after the birth (and often times hurt worse than the birth itself).
Natural birth mothers, who prepare their bodies for birth, learn to work with their labor, and employ simple techniques for minimizing pain, usually feel great after birth.
Medicated mothers often feel nauseas, sick, and have a great deal of pain from medical interventions and may feel miserable after birth.
A mother who feels great is more capable of caring for her baby and thus more likely to breastfeed her baby right away.
The fact that "natural mothers" usually feel great after the birth, while medicated mothers may not, is of extreme significance. Do we really want to move the pain from a few hours BEFORE birth to a few hours/days/weeks AFTER birth? Think about that for a moment. You are not going to eliminate pain, but simply move it around. Wouldn't you rather feel great when it counts? When you have your newborn baby in your arms?
Risks of Medication to the Mother and Baby
Mothers should also know that all medications that are used during the labor and birth of her baby do reach the baby within an estimated sixty seconds of administration. She should also know that NO medication, not even the medications used during childbirth, have been proven safe for the unborn child.
Additionally, she should realize that these medications affect her and the baby in ways that outlast the birth. Even a medicated mother who has full intention of breastfeeding may find it extremely difficult to get started due to some of the short-term effects of these medications. Among them are:
They may interfere with mother and baby's alertness
They may effect mother's ability to care for baby
They may cause nausea and other discomforts
They may require prolonged recovery time for mother and baby
They mother and baby's bonding time may be compromised or delayed
They may interfere with baby's sucking reflex making nursing difficult
They may interfere with mother's milk supply
They may interfere or delay the let down of milk for breastfeeding
There are also a myriad of medical risks associated with using these medications. Rather than making a list I'd like to ask expectant mothers, "Can you be absolutely positive that you or your baby won't have an adverse reaction to the man-made drug you are considering for your short-term comfort? Would you put your baby in harm's way for a couple hours of pain relief for yourself? If you can learn how to minimize the pain and birth completely naturally, would you try?" Simply put, "Why risk it?"
Sadly, many expectant mothers in the world haven't had the opportunity to take classes. Subsequently, they don't know what to do to prepare for their upcoming labor and birth. They are unaware of the physiology of pregnancy and birth and they are unclear about proper diet, simple exercises to prepare their body for the event, or natural techniques for coping with the pain.
These women often find themselves in a panic and unable to bear the discomforts and pains of birthing their baby naturally. They unknowingly fight their labor and make the pain worse! These women often times come into the hospital in a panic, searching for medicinal relief. In the end they feel they have "suffered through" the event, and are often too sick or in pain to be able to care for themselves, let alone cuddle and nurse their new baby. The hospital staff is then left to keep the baby in the nursery, feeding them with bottles of formula.
Fortunately, families can now avail AMANI Birth classes online and on-demand from anywhere in the world! Preparing for your childbirth journey has never been more accessible than now. In fact, there are many languages to choose from, including English, Arabic, and coming soon, Indonesian, Bengali, French, and Urdu.
---
Scientific Miracle of the Qur'an: The Lying Forehead
Allah said in the Qur'an concerning one of the disbelievers who forbade Prophet Muhammad ﷺ from praying at the Kaaba:
"No! If he does not stop, We will take him by the nāṣiyah (front of the head), a lying, sinful nāṣiyah! " [Qur'an, 96:15-16]
Why did the Qur'an describe the front of the head as being lying and sinful? Why didn't the Qur'an say that the person was lying and sinful? What is the relationship between the front of the head and lying and sinfulness?
If we look into the skull at the front of the head, we will find the prefrontal area of the cerebrum. What does physiology tell us about the function of this area?
A book entitled Essentials of Anatomy & Physiology says about this area, "The motivation and the foresight to plan and initiate movements occur in the anterior portion of the frontal lobes, the prefrontal area. This is a region of association cortex…" [1]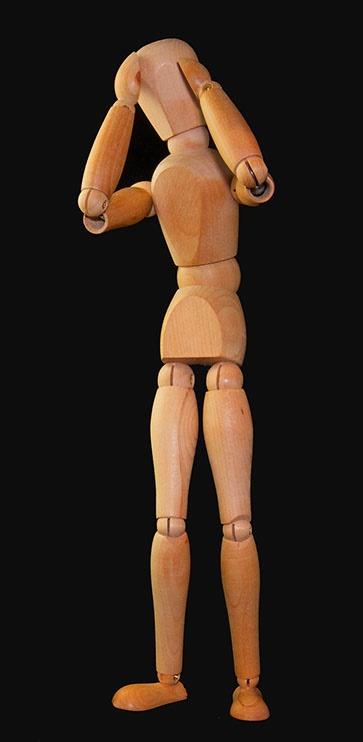 Additionally, the book says, "In relation to its involvement in motivation, the prefrontal area is also thought to be the functional center for aggression…." [2]
So this area of the cerebrum is responsible for planning, motivating, and initiating good and sinful behavior, and is responsible for the telling of lies and speaking of truth. Thus, it is proper to describe the front of the head as lying and sinful when someone lies or commits a sin, as the Qur'an has said, "…A lying, sinful nāṣiyah!"
Scientists have only discovered these functions of the prefrontal area in the last sixty years, according to Professor Keith L. Moore.[3]
References:
(1) Essentials of Anatomy & Physiology, Seeley and others, p. 211. Also see The Human Nervous System, Noback and others, pp. 410-411.
(2) Essentials of Anatomy & Physiology, Seeley and others, p. 211.
(3) Al-Iʽjāz al-ʽIlmi fin-Nāṣiyah (Scientific Miracles in the Front of the Head), Moore and others, p. 41.
---
Little Known Charms of Small Town Saudi Arabia
By Rahla Khan
BEYOND the glitz and glamour of the grand malls and superhighways, the multi-cuisine restaurants and cosmopolitan communities, there's another side to Saudi Arabia that not many people talk about: the sleepy small towns and villages, where life goes from one day to another at an unhurried, graceful pace, untouched by the bigger-better-faster, more fevered tempo of the big cities.
Here, bedouins still saunter into supermarkets and mosques with little sprigs of rayhaan (fresh fragrant herbs) tucked into their turbans and a silver dagger at their belt; neighbours drop in after the late-afternoon ʽAsr prayer, bearing qahwah (Arabic coffee) and homemade sweets; children troop in for prayer, boisterous and sweaty after a football game in the sandlot, women buy and sell — unhindered and unselfconscious — in a separate area of the main Souq designated specially for them, and the night stars twinkle solemn and huge after sunset, with no competition from bright city lights.
I remember feeling apprehensive about having to live in a small town during the early days of my stay in Saudi Arabia, but now, in retrospect, I wouldn't have it any other way. Alhamdulillah, I met many wonderful people and was made to feel accepted and welcome in a manner I never experienced in the urban ghettoes of Jeddah, where we moved later.
Despite being in a new place where we barely knew anyone, we always found people willing to help whenever we needed them.
---
I recall the women of my hayy (neighbourhood) coming over to welcome me after I had moved in and inviting me to their houses… the platters of home-cooked food that descended in time for Iftaar in Ramadan…the thoughtful gifts and trays of special meals of lamb shorba and chicken soup after I had a new baby. I remember the sumptuous lunches and dinners we were invited to, where the hostess took special care to serve us herself; the elderly women who insisted we call them 'Khalah' (aunt), unabashedly curious about the culture we came from, questioning us late into the night in their eagerness to learn about a different way of life firsthand.
I remember the women in the Masjid where we went for the Friday prayer arriving well before the Khutbah, always bearing some small item to distribute among the worshippers – daʽwah booklets, audio tapes and CDs of Islamic lectures or Qur'an recitations, bottles of water, twigs of miswaak, little bunches of rayhaan and sesame-covered dates. I remember the muted scent of incense with which they perfumed the Musalla (prayer hall), and the scrupulousness with which they cleaned up after prayer, bending down to pick bits of carelessly discarded tissues and empty plastic tumblers — solely for the spiritual reward, for the sake of Allah.
Despite being in a new place where we barely knew anyone, we always found people willing to help whenever we needed them. When my husband had an accident and had to undergo surgery, when we were looking for a new car and didn't know where we'd get a decent deal, when we wanted sheep for the baby's Aqeeqah, when our car broke down and had to be towed – people didn't wait to be asked to help out. They insisted on pitching in, reminding us when we demurred that we had rights upon them, subhan Allah!
Looking back, I can't really determine what made our early days in Saudi Arabia different, almost utopian – certainly a far cry from the distressing stories of discrimination faced by many expatriates. Perhaps smaller towns still retain the flavour of the past values of karam (generosity)and dhiyafah (hospitality), the days of grace, that are fast being replaced by avarice and an every-man-for-himself brand of selfishness all too visible in cities.
Perhaps what helped was that we resolutely steered clear of negative preconceptions and consciously worked at harboring good thoughts and expecting nothing but khayr (goodness) from Allah, realizing that He has the forelock of every creature in His hand, and that He is capable of all things.
Obviously, Saudi Arabia is not immune from the human failings and modern afflictions that beleaguer the world today – it has its own unique strengths and problems. Yet, the constant negative press coverage, online slugfests and criticism in real-life conversations reflect an unhealthy preoccupation with the more evil aspects of this culture or society. This perpetuates stereotypes, leading us to evaluate and interact with people based on generalizations, instead of individual merit. In doing so, we only foster greater prejudice, constrict our worldview and in the case of those of us who live here, make our lives bitter and discontented.
---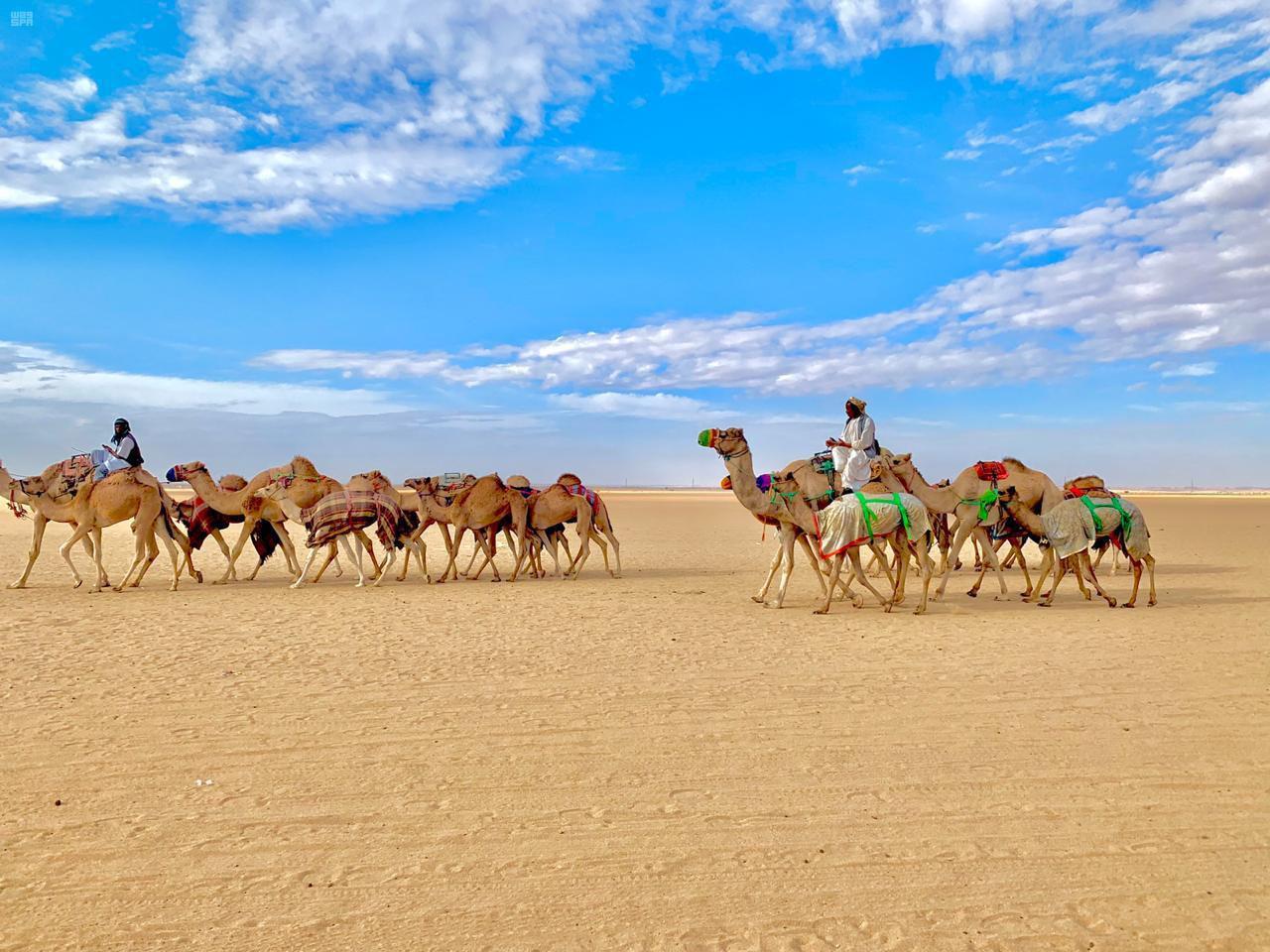 Exploring The Empty Quarter
(Right) Sandstone formations in the southern Najran region, bordering the southwestern edge of the Empty Quarter desert, are one of the most stunning desert views in Saudi Arabia. The area has a wonderful formation of sand dunes as well as archaeological sites and rock formations.
(Left) The Uruq Bani Muarid reserve in Najran is the last home to a number of endangered desert animals, including the Arabian oryx, red fox, ostrich, reem sand gazelle, and bustards.
(Right)Picnickers and tourists can experience the Bedouin life in its true form while enjoying the twinkling of the stars in the night sky in a serene and quiet place away from the hustle and bustle of city life. — SPA
---
How New Moms Are Treated in Some Muslim Cultures
By Helen Zughaib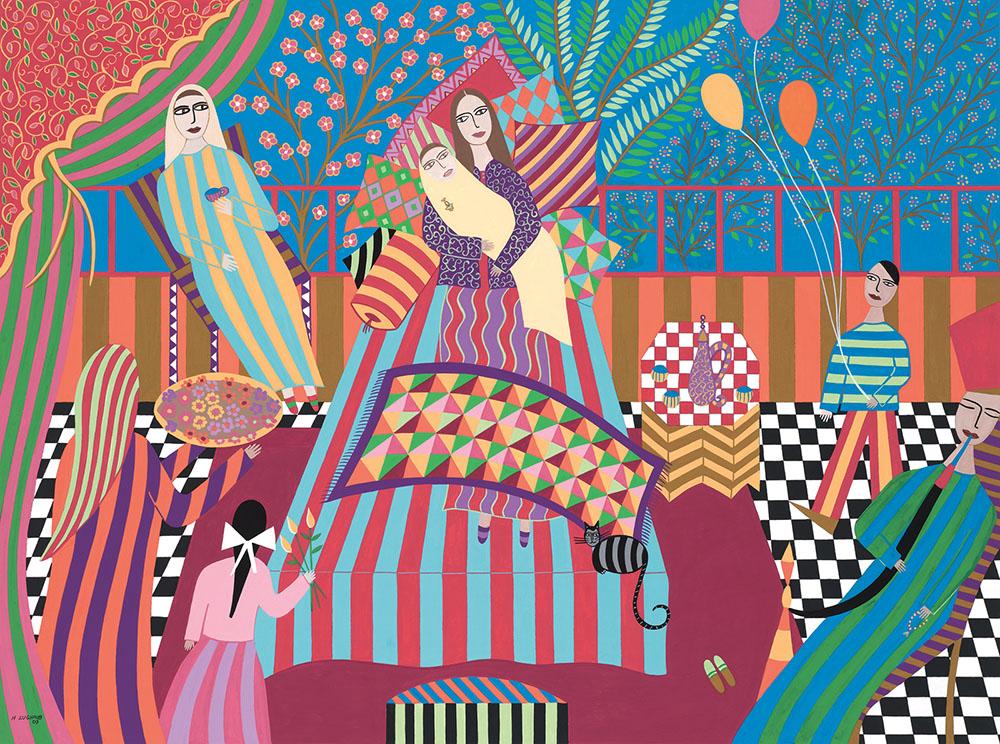 In the past, children were born at home with a midwife assisting. This was an occasion when the female members of the family actively participated. They helped the midwife by encouraging the new mother to "bite on a hanky," to stop her screaming by telling her "saʽidi waladik" (help your child), to a certain extent meaning the equivalent of "push." They also made coffee, tea, zuhuraat and yansoon drinks for the visitors who flocked in to participate or just satisfy their curiosity.
As soon as the child was born, the midwife completed her professional duties by informing the father and menfolk of the successful birth and the sex of the child. This was an occasion to pay and tip the midwife. The size of the gratuity depended on the sex of the child and whether the family had desired a boy or girl.
After the midwife was gone, the new mother was dressed in a fancy silk bed jacket, and the baby was wrapped like a papoose in fancy swaddling clothes. The new father entered the room, and depending on his financial circumstances, he put a piece of jewelry on the mother's pillow and one or more gold coins in the baby's crib.
From the mother's bedroom, the zalagheet would begin, which is a kind of joyful chant they did on feast days and other special occasions. It was led by the grandmother, until all the neighbors and family had joined in.
Then for 40 days, the mother stayed in bed, pampered and served, changing silk jackets as often as her husband's wealth permitted. Neighbors, family and friends dropped in to congratulate the parents and to give unsolicited advice and gossip. During this time, the guests were treated to a dish called mughly, which was a mix of spices, powdered rice and sugar.
The mughly is followed by snaniyyi, which is served when the baby gets its first tooth. Snaniyyi is made from boiled wheat, sugar, sweet meats and brightly colored candy. It is piled high on a large tray with maward and mazahar [flowers and rosewater] sprinkled on top. It is beautiful to look at as well as to eat.
— Artist Helen Zughaib was born in Beirut. Her full original series "Stories My Father Told Me" has been featured in several exhibitions. Excerpted from the Saudi Aramco World.
---
Are Options Halal in Stock Market Investing?
By Faraz Omar
Are Options halal and allowed in Islam? This is a question that perplexes many Muslim investors in the stock market. Let's just say it right off the bat that Options are not permissible in Islam.
Alhamdulillah, Islamic law brings benefit to society and we will see why its rules are so relevant even today. In fact, Islamic law is a living miracle that points to its divine origin. Human beings could not have come up with a legal framework so perfect and profound in nature. Many modern legal frameworks, including the English Common Law and that of the United States, derive their basis from Islamic law.[1]
Definition: An Option is a contract between two parties giving the taker (buyer) the right, but not the obligation, to buy or sell a security at a predetermined price on or before a predetermined date. To acquire this right the taker pays a premium to the writer (seller) of the contract.
So you are, in essence, trading promises.
Islamic scholars call this a zero-sum game, where one wins and the other loses without receiving any mutual benefit.
---
The underlying issue in Options is that the parties involved are really betting against each other's beliefs. For example, one believes the stock will go up and the other believes it will go down. Whoever wins makes money, while the other loses. Islamic scholars call this a zero-sum game, where one wins and the other loses without receiving any mutual benefit. Dr. Sami Al-Suwailem explains that, in a zero-sum game, one party gains at another's expense. It is a "transfer of wealth for no counter-value" and this is "condemned in the Qur'an."
Islam wants transactions to be of mutual gain. It prohibits transactions that bring harm and create enmity in the hearts. This is one of the reasons why gambling is prohibited as well. If we look at the recent history of the US stock market, we see how zero-sum games have bankrupted many investors. The recent GameStop controversy was an example of that.
Options are a type of derivative, which are all zero-sum games. Shaykh Yusuf DeLorenzo holds a similar opinion and states that this sort of economic activity is clearly forbidden under Shariah law.
Apart from it being a zero-sum game, Options also go against other Shariah precepts. According to Mufti Faraz Adam's research piece (which has been the basis for this article)[2], they are prohibited for involving gharar (uncertainty) and an invalid subject matter (mabi') of sale. The exercising of the Option is unknown and uncertain. This ambiguity in the subject matter makes it gharar.
Secondly, Options are essentially a choice which you are purchasing. A choice is not something for which consideration can be given. According to Mufti Muhammad Taqi Uthmani, an Option is a 'promise' which is permissible. But if it requires payment of a fee, it is invalidated under Shariah. Mufti Uthmani further states that a premium is paid without any transfer of property, benefits or rights. Hence, when there is no counter-exchange being transferred, a premium is unwarranted.
The OIC Islamic Fiqh Academy, the European Council, the AAOIFI, and others have all ruled Options as impermissible under the Shariah law.
You may also be interested in reading our previous article on how to check if a stock is halal.
References:
[1] John A. Makdisi, The Islamic Origins of the Common Law, 77 N.C. L. Rev. 1635 (1999)
[2] Adam, F. (2018, August). Taking a Leap with Sharia in the World of Options. Retrieved February 12, 2021, from https://shariyah.com/wp-content/uploads/2019/07/Taking-a-Leap-with-Sharia-in-the-World-of-Options-Dis.pdf
---
6 Ways to Increase Your Income in Islam
By Mufti Faraz Adam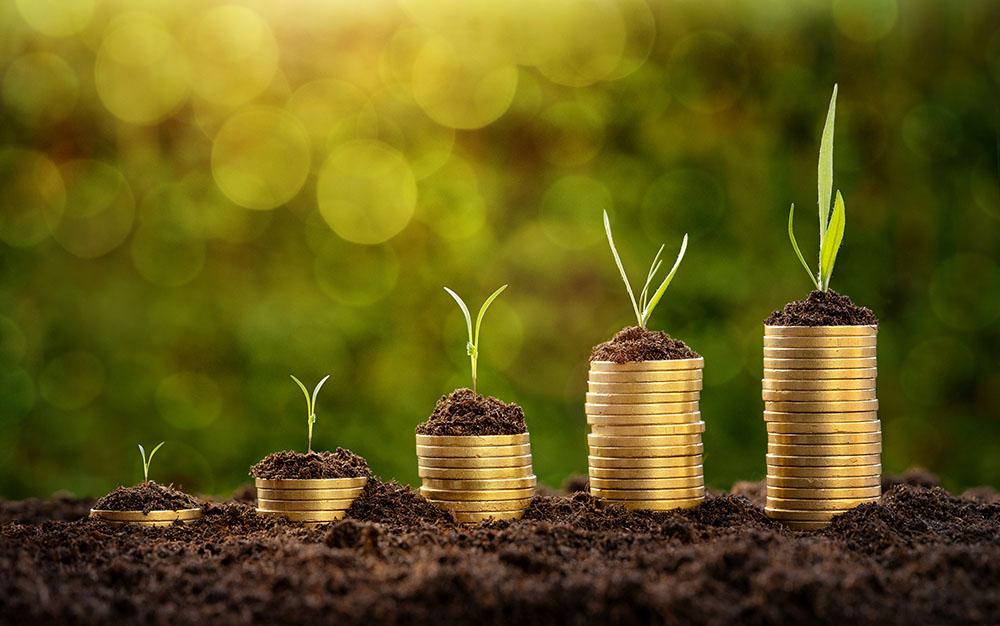 In addition to starting a business, launching a start-up, getting a job or side hustle and investing, Islamic teachings tell us that Allah will grant us further income in quantity and quality by the following acts:
1. Trust in Allah
"If you would trust in Allah as He truly should be trusted, He would surely provide for you as He provides for the birds." [Tirmidhi]
2. Prayers
"O son of Adam! Take time out to constantly worship me, I will fill your heart with contentment, and remove your poverty." [Tirmidhi]
3. Charity
Allah said: "Spend in charity, O son of Adam, and I will spend on you." [Bukhari]
4. Honesty and fairness in business
"If counterparties are truthful (to one another), and honest in explaining (the defects of an item), then they will be blessed in their transaction." [Muslim]
5. Having children
"And do not take the life of your children for fear of poverty. We provide for them and for you. Indeed, their killing is a great sin." [Qur'an 17:31]
6. Keeping ties with family
"Whoever would like his provision to be abundant and his lifespan to be extended, let him uphold his ties of kinship." [Bukhari]
---
CHECK OUT OUR BOOKSTORE

---
Islamic Ethics of Trade and Business
By Imam al-Ghazali
The following is an excerpt from Imam al-Ghazali's book, Kitāb Ādāb al-Kasb wal-Maʿāsh (The Book on the Morals of Earning and Living), translated by Prof. Adi Setia, and edited for publishing on Muslim Ink.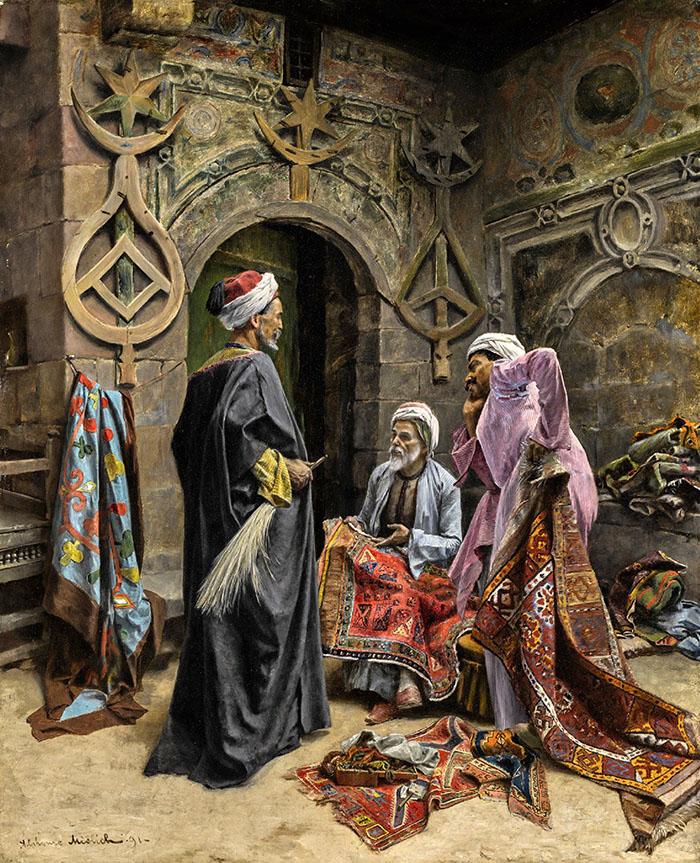 Be Just and Avoid Harming Others
Anything by which the transactor is harmed is oppression. Justice (al-ʿadl) is that a Muslim is not harmed by his brother. The general precept here is that "one desires not for his brother except what he desires for himself." One should not engage other people in any transaction that would have caused hardship to him were he himself to be engaged in it. Rather, one should view as equally valuable one's own dirham and the dirham of one's brother.
Some of them said, "Whosoever sells something to his brother for a dirham which he himself would not have deemed proper to buy…, then he has indeed abandoned giving the good counsel (al-nuṣḥ) that is enjoined in transaction…"
This is the gist of this division. Its explanation can be summed up in four issues:
Do not extol the merchandise (as-silʿa) for what is not in it;
Do not conceal any of its defects (ʿuyūb) or hidden features at all;
Do not conceal anything of its [true] weight (wazn) or measure (miqdār);
Do not conceal anything of its price, such that if the buyer were to know about it he would not have wanted it.
Act in Good Faith and Give Good Counsel
The obligation of acting in good faith (an-nuṣḥ) by revealing defects is proven in the narration of the pledge of allegiance (bāyaʽa) that the Prophet ﷺ took from Jarīr. When Jarīr proceeded to depart (after the pledge), the Prophet ﷺ suddenly caught hold of his shirt and charged him to act in good faith to every Muslim.
Thereafter, whenever Jarīr went about to sell his merchandise, he would point out its defects and give the option [of cancelling the purchase]. He would say, "If you wish you may take it, and if you wish you may leave it." People said to him, "You will not be able to sell if you do like this." Jarir replied, "We have pledged ourselves to the Messenger of Allah ﷺ to act in good faith with every Muslim." [al-Bukhārī and Muslim]
"We have pledged ourselves to the Messenger of Allah ﷺ to act in good faith with every Muslim."
---
Once Wāthila ibn al-Asqaʿ, a Sahabi, was standing by when a man sold a camel for 300 dirhams. Wāthila thought nothing of it until the buyer had left with the camel, then something occurred to him and he rushed after the man and began to speak earnestly to him, "Did you buy this camel for meat or for riding?"
The man said, "Indeed, for riding." Wāthila said, "I have noticed a perforation in its hoof, and it will surely not be able to continue on its way."
The man turned back to return the camel. The seller discounted one hundred dirhams from its [original sale] price and said to Wāthila, "May Allah have mercy on you. You have spoiled my sale…"
Wāthila said, "We have pledged ourselves to the Messenger of Allah ﷺ to act in good faith with every Muslim." Wāthila then said, "I have indeed heard the Messenger of Allah ﷺ say: 'It is not licit for a seller to sell something unless he makes known its shortcomings, and it is not licit for someone who knows that except that he tells about it.'" (al-Ḥākim and al-Bayhaqī)
Therefore, they understood that part of giving good counsel (an-nuṣḥ) is that one does not desire for his brother except what he desires for himself. They did not consider giving good counsel to be something [merely] virtuous and additional piety, but rather they believed it to be the [very foundational] requirements of Islam that were included in their pledge of allegiance.
This matter is quite hard for most people, and because of that they opted to seclude themselves in worship and withdraw away from people. Fulfilling the rights of Allah along with socializing and transacting [with people] are a striving [against the self] that cannot be carried out except by the truthful (aṣ-ṣiddīqūn).
Show Benevolence (Iḥsān) in Pricing
The seller [or buyer] should not exact an opportunistic price from his counterpart that he would not normally exact [for the type of merchandise concerned].
Opportunistic-pricing is allowed in principle because selling is for making profit; and this is not possible except through some degree of opportunistic-pricing, but one should be reasonable.
If the buyer offers a higher price than what is normally profitable for the seller—whether due to the buyer's great desire or need for the item—then the seller should decline the offer (and insist on the normal price). This will be considered goodwill or benevolence (iḥsān).
However, as long as there is no deception involved, then it is not oppression to take the increased payment. Some scholars are of the view that opportunistic-pricing (al-ghabn) by increasing the price to more than one third of the [fair price] will necessitate giving the buyer the choice [to rescind the sale], but we do not hold the same view.
Yūnus ibn ʿUbayd had some suits of clothes of different prices, and for each suit he had set its price. He went away to pray and left behind his nephew in the shop.
A countryman (aʽrābī) then came [to the shop] and requested a suit of clothes for 400. The nephew displayed to him a suit priced at 200. The man deemed it good, liked it, and bought it for 400. He left the shop and Yūnus met him [in the streets] and recognised his suit of clothes. He asked the countryman, "How much did you pay for it?" The man replied, "400." Yunus said, "It is not worth more than 200. Go back so that you may return it."
The countryman said, "This is worth 500 in my region, and [moreover] I am pleased with it." Whereupon Yūnus said to him, "Go back, for indeed giving good counsel (an-nuṣḥ) in the religion is better than the world and all that it contains."
They returned to the shop and Yūnus gave him back the 200. He then reprimanded his nephew and said, "Are you not ashamed? Do you not fear Allah? How could you profit by the value of the price and abandon giving good counsel to Muslims?"
His nephew said, "By Allah! He did not take it except after being pleased with it." He said, "Well then, why didn't you desire for him what you would have desired for yourself?"
In the above incident, if there had been any concealment of the [actual] price or any deception, then it would have been oppression. In a hadith [it is stated], "Overcharging the innocent is unlawful." (Aṭ-Ṭabarānī, al-Bayhaqī)
Az-Zubayr ibn ʿAdī used to say, "I came to know 18 persons from the Companions, and none of them deemed it nice to buy meat for [less than] one dirham."
If the overcharging does not involve deception, then it is abandoning goodwill [albeit not oppressive]. However, rarely is opportunistic-pricing accomplished except through some form of deception and concealing the current price.
Great Example of Genuine Goodwill (Iḥsān)
As-Sariyy as-Saqaṭī bought a load of almonds for 60 dinars and wrote three dinars as his profit margin in his ledger. Then the market value of almonds rose to 90 dinars. A broker came and asked for the almonds. As-Sariyy said, "For 63." The broker, who was also an upright person, said, "The price of almonds has now reached 90 dinars!"
As-Sariyy said, "I have made a resolution that I will not undo. I shall not sell it except for 63 dinars." The broker said, "I have made a pact between myself and Allah that I will not defraud a Muslim. I shall not take it from you except for 90 dinars."
The narrator said, "[In the end,] the broker did not buy from him, and as-Sariyy did not sell to him." This is genuine iḥsān from both parties, due to their knowledge about the reality of the situation.
Maintain Integrity in Commerce
Commerce is the yardstick of true men, by which a person's religion is put to the test… Hence, it was said: "Do not be lured by the person's modest clothing (as a mark of apparent piety) or by his waistcloth raised above the ankles, or his brow on which a dark mark is impressed; but by the dirham assess his passion or caution."
Because of this it has been said, "If a man is praised by his neighbors in the town, by his companions in a journey, and by his transactors in the marketplaces, then do not entertain misgivings about his integrity."
Commerce is the yardstick of true men, by which a person's religion is put to the test.
---
A witness was giving testimony in the presence of ʿUmar ibn al-Khaṭṭāb (Allah be pleased with him) and ʿUmar said, "Bring me someone who knows you." He brought a person who extolled his goodness.
ʿUmar asked, "Are you his close neighbor who knows his comings and goings?" He said, "No."
ʿUmar said, "Have you been his companion on a journey in the course of which you discerned his good character traits?" He said, "No."
ʿUmar said, "Have you ever conducted transactions with him in dinars and dirhams by which you discerned his conscientiousness?" He said, "No."
ʿUmar said, "I suspect you [only] saw him standing in the mosque, engrossing people's attention with [his reading of] the Qurʾān, while bowing and raising his head now and then?" He said, "Yes."
ʿUmar then said, "Go, for you do not know him." Then he said to the witness, "Go and bring me someone who [really] knows you."