Google Arts and Culture is now showcasing a digital exhibit about the Gaza strip in Palestine. It is an inaugural collection by the Barakat Trust on Google and it showcases nine stories related to the history and heritage of Gaza.
The Barakat Trust was founded as a UK charity in 1987 and operates for educational and heritage purposes focusing on the heritage of the Islamic world. The project, which is Barakat Trust's inaugural collection on Google Arts & Culture, aims to help more people around the world learn about the culture and heritage of Palestine. Barakat trust worked with experts to document a range of architectural and cultural facets of Gaza.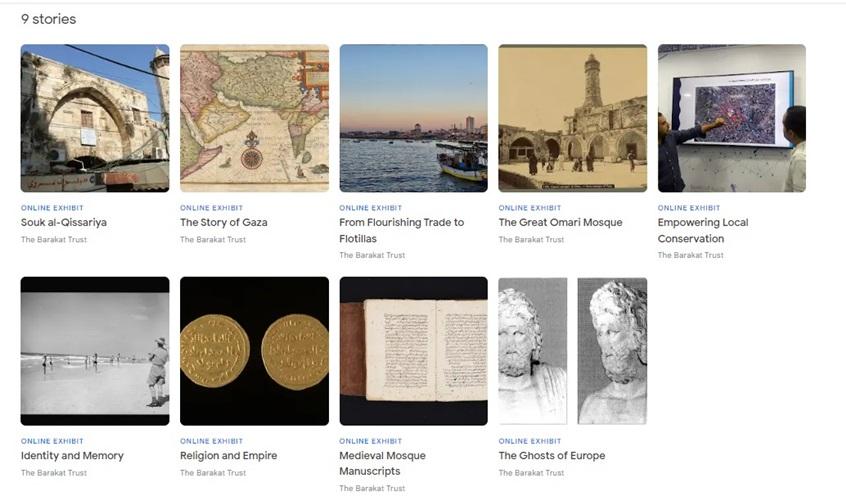 These stories help bring the outside world closer to the people of Gaza by sharing their stories and everyday ordeals. It gives them a sense of what the life of the people is like. 
Each of the stories explores a topic, a landmark, or a timeline of Gaza with short pieces of information and conversational audio clips of people who have lived it and relate to it.
"It's currently home to almost 2 million Palestinians, making it widely regarded as one of the most densely populated areas in the world and leading some to call it the world's largest open-air prison, and I lived in that prison with my family," Salem Al-Qudwa, an architectural engineer at Harvard University, said in one of the audio files featured in the exhibit.
Dr. Suheir Ammar, Assistant Professor at the Islamic University of Gaza shares her experience returning to her home.
"To leave Gaza is an ordeal and to return to Gaza is another ordeal. When I finished my masters and was trying to return to Gaza, I had to spend a whole month in Egypt because the border crossing was closed."
The exhibit delves into the history and architecture of various sites and landmarks and their preservation efforts. Talking about the view of the city, Yousef al-Jamal says,
"The architecture of Gaza has changed, it looks like a concrete jungle today. In the past – I remember- even 20 years ago I would see more gardens… more green areas and trees"
One of the main heritage sites in Gaza is Palestine's oldest mosque, the Omari mosque. it was established in 1277 A.D. and was used for different religious purposes over the years — from temple to church to mosque to church and then mosque again.
"One of the symbols of tolerance in Gaza is another mosque called Katib al-Wilaya Mosque next to the Church of Saint Porphyrius. It's beautiful because the minaret and the church towers are adjacent to each other". says Ayman Abu Shaban, an architectural engineer at the municipality of Gaza
You can view the exhibit yourself here.