ABU DHABI: The UAE has been missing out on a huge opportunity in the burgeoning halal tourism market, which is growing at double the rate of conventional tourism, according to an industry specialist.
"Abu Dhabi, Dubai and Sharjah are part of a hugely strong brand – the UAE – but they offer very little for halal tourists," Elnur Seyidli, the chairman of HalalBooking.com, told the World Halal Travel Summit in Abu Dhabi on Monday.
The market for Muslim travellers was worth US$145 billion last year and is expected to grow to $200bn by 2020, according to the MasterCard-Crescent-Rating Global Muslim Travel Index (GMTI) 2015.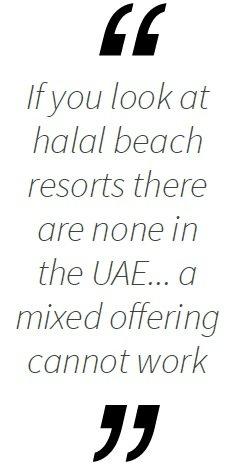 "If you look at halal beach resorts there are none in the UAE. Turkey is one of the few full service beach resort destinations that offers separate beaches for women, women-only swimming pools, pools for women with sons and family pools. They also offer prayer rooms close to the entertainment among other halal attractions," Mr Seyidli said.
While city break hotels, centred on urban destinations, can have halal options,beach resorts need to be solely focused on Muslim visitors as a mixed offering cannot work, he said.
But UAE hotel operators, travel companies and even tourism bodies have stepped up efforts to garner a share of the sector. Abu Dhabi Tourism & Culture Authority (TCA Abu Dhabi) has for the past year targeted the sector as an important part of its marketing.
"We see halal tourism as a niche market," said Sultan Hamad Al Dhaheri, acting executive director of TCA Abu Dhabi. "Right now we are focusing on Arab nationals in Europe and we are trying to raise the awareness in other markets such as Turkey and Malaysia. We know the whole region has a gap in beach resorts offered for halal tourists and we are talking to developers and hotel operators about the opportunities on offer in Abu Dhabi."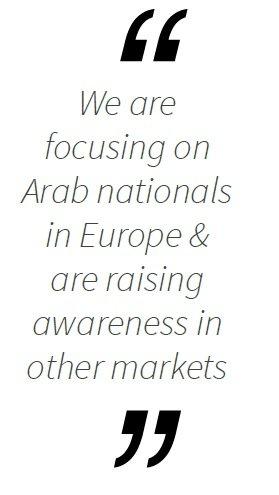 Jannah, a hotel operator that recognised the opportunity for halal tourism. Launching two years ago in Abu Dhabi, it has reaped the rewards in terms of occupancy and average room rate.
Dnata travel, a part of Emirates Group, on Monday announced that it has developed new tours and services designed for Muslim travellers.
The company said the decision was based on research that showed Muslim travellers' biggest unmet needs on holidays were access to halal food and a Muslimfriendly experience.
Meanwhile, hotel operators are also planning Sharia-compliant properties in the UAE.
Ajman-based R Hotels will open Palm Jumeirah's first halalfriendly and Sharia-compliant property in the last quarter of next year. Another hotel on Ajman corniche will open in 2017. Jannah Eastern Mangroves in Abu Dhabi, launched two years ago, has had an average 92 per cent occupancy.