HALAL tourism looks set to become a key component of wider sector growth in the Philippines, as the government moves to support the segment's development through a major investment drive. The halal tourism market is projected to be worth $238bn by 2019, up from around $145bn in 2014.
The Philippines has sharpened its focus on tourism in recent years. The country welcomed 5.4m visitors in 2015, up 11% on the previous year's figures. Approximately 566,000, or 10.5% of arrivals, hailed from countries with a significant Muslim population, according to data issued by the Department of Tourism (DoT) in February.
Partnership With Crescentrating
In mid-February the DoT announced plans to team up with the international halal tourism authority CrescentRating to help promote the segment's expansion in the Philippines.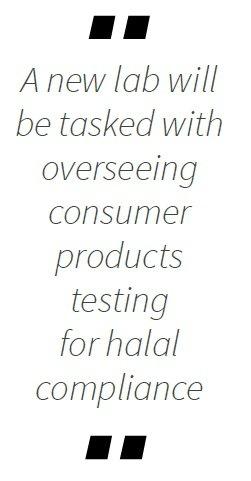 As part of the partnership, CrescentRating will help the country identify gaps in facilities and services, and develop a marketing campaign targeting Muslim travellers. The partnership plans to focus its efforts on Manila, Davao, Cebu and Boracay initially.
Announcing the launch of the initiative, Ramon Jimenez Jr, secretary of the DoT, underscored the industry's broad growth potential.
"Improving the halal industry in our country will not only serve to advance the lives of Muslim Filipinos and attract more tourists, but it could also help spur growth in the Philippine economy," he said.
In a separate development, the DoT announced a series of incentives in mid-January targeting tourism and travel operators, which it hopes will encourage them to obtain halal certification.
The new scheme forms part of a broader bid to fast track the development of halal-friendly services. Under the initiative, the DoT has offered to cover the halal certification fees for at least 50 restaurants.
The establishments being targeted largely operate in hotels, resorts, and the meetings, incentives, conferences and events segment in Manila, Davao, Cebu and Boracay. While restaurants will be the initial focus of the incentives programme, support will also be given to other tourism-related businesses looking to obtain halal certification, the DoT said.
As part of its plans, the department is looking to issue a set of guidelines for the Muslim tourism market by April, ahead of Ramadan and the ensuing Eid Al Fitr holiday, when tourism traditionally spikes.
Lab To Test Sharia-Compliance
The drive to ensure the stringent standards for sharia compliant products are met will be given a boost later this year, when a laboratory opens in Davao City, on the island of Mindanao.
The facility will be tasked with overseeing consumer products testing for halal compliance. The laboratory, which is being built at a cost of P49m ($1m), should be operational by the fourth quarter of the year, according to officials from the Department of Science and Technology.
The opening of a further five testing centres is scheduled to follow in other regions, including Calabarzon, Zamboanga and the Autonomous Region of Muslim Mindanao.
Industry players are also looking to incorporate halal tourism studies into the nation's hospitality curricula, with the aim of boosting awareness and training professionals to work in the industry. — Oxford Business Group