In Pictures:
Muslims in China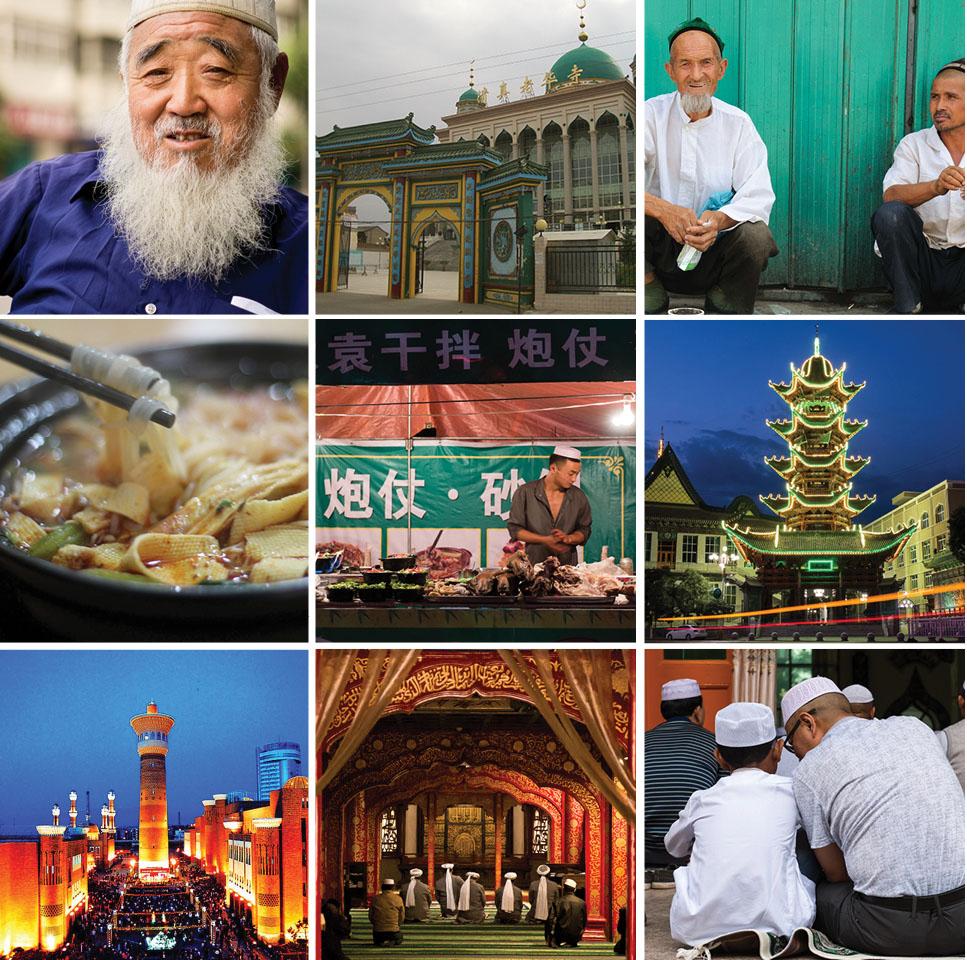 Mosques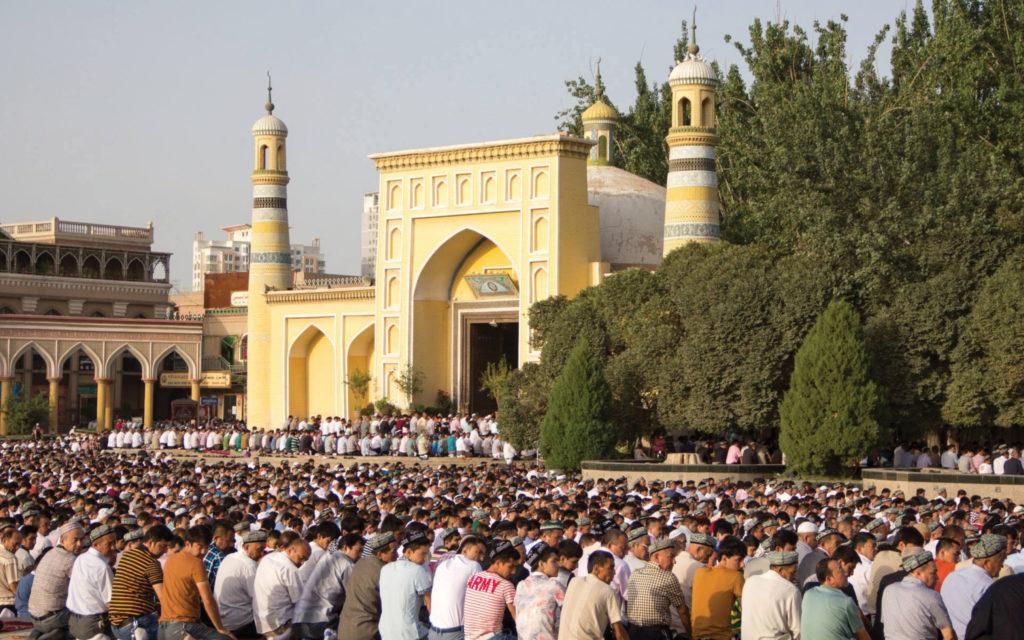 Id Kah Mosque in Kashgar, Xinjiang province, China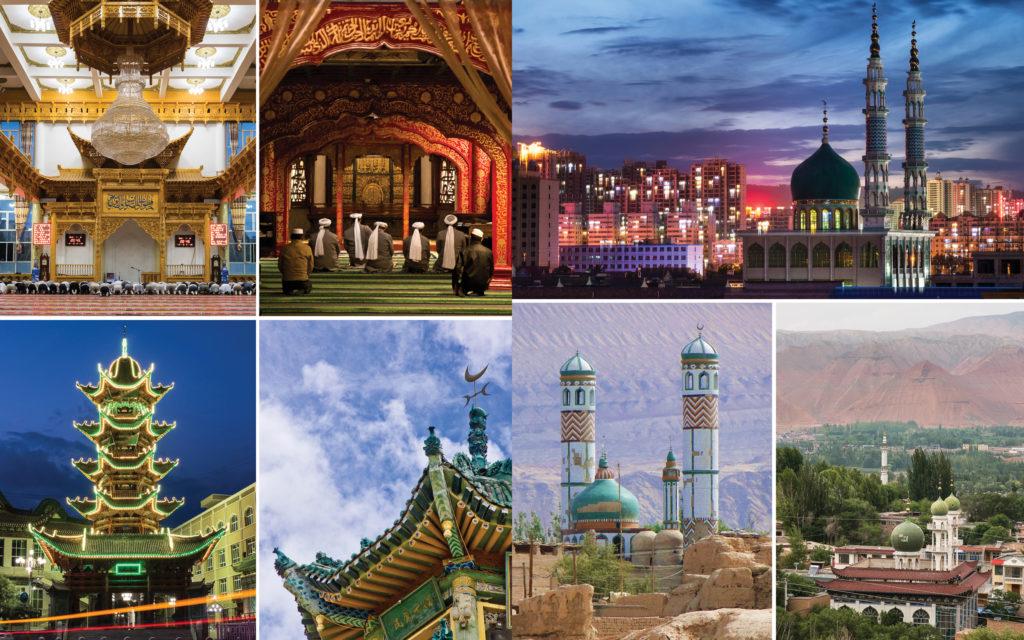 Various mosques around China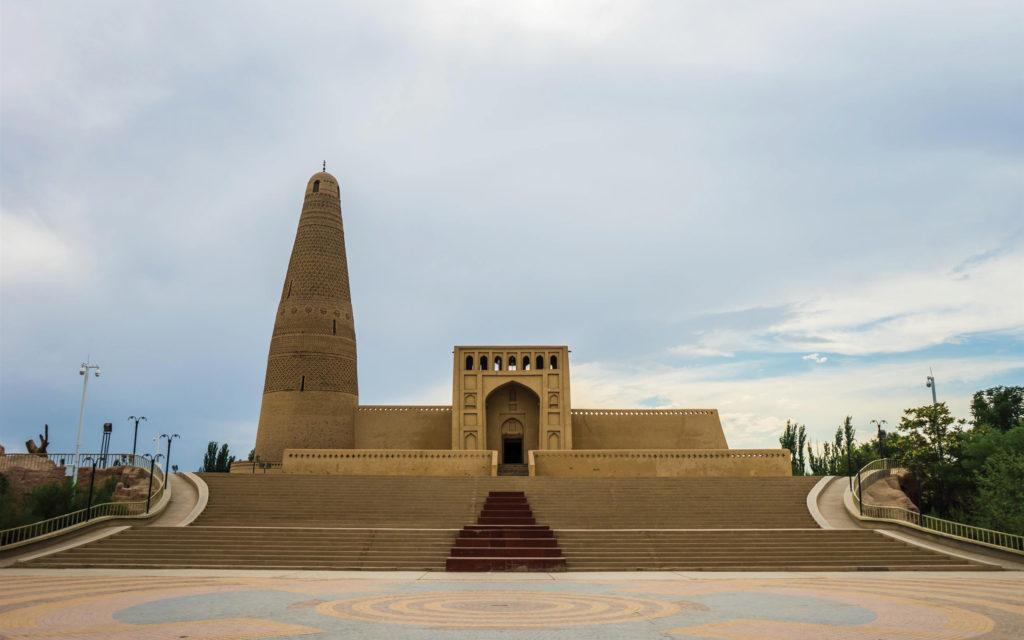 Amin Mosque, Turfan, China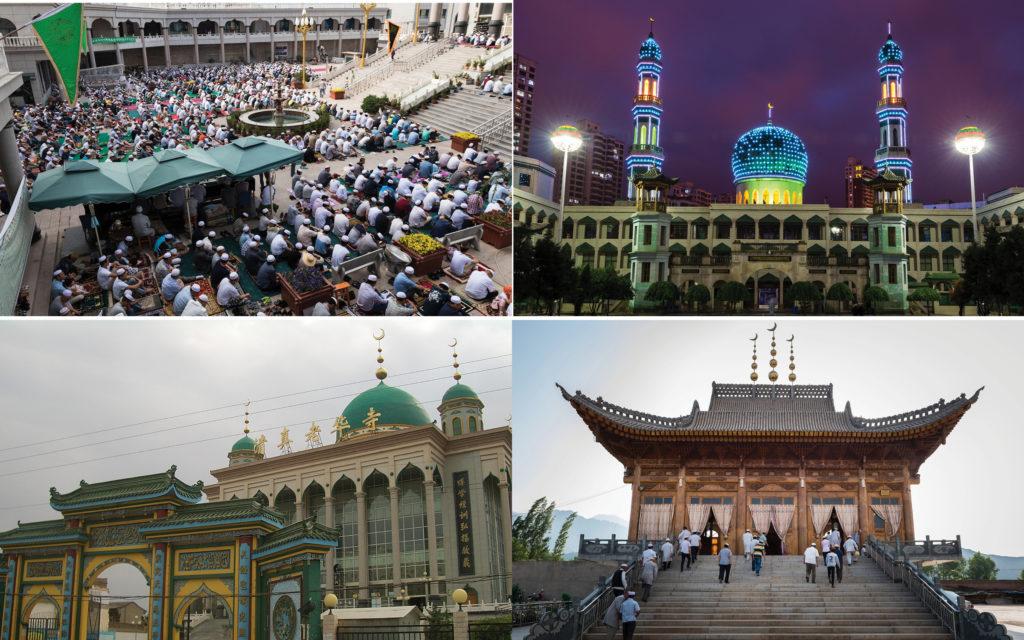 Various mosques in China
---
Chinese Islamic Calligraphy
99 Names of Allah. Right: Close up
Over many centuries of integration, Muslims in China developed a unique calligraphy style: an Arabic script with Chinese characteristics.
Left: The shahada written inside the Lighthouse mosque. Right: The basmalah in the Qingjing mosque.
The Muslim Quarter of Xian
The Muslim Quarter of Xian is a halal food and commercial street that is well-known and famous throughout China. The Muslim Quarter traces its history to the Tang Dynasty over 1300 years ago.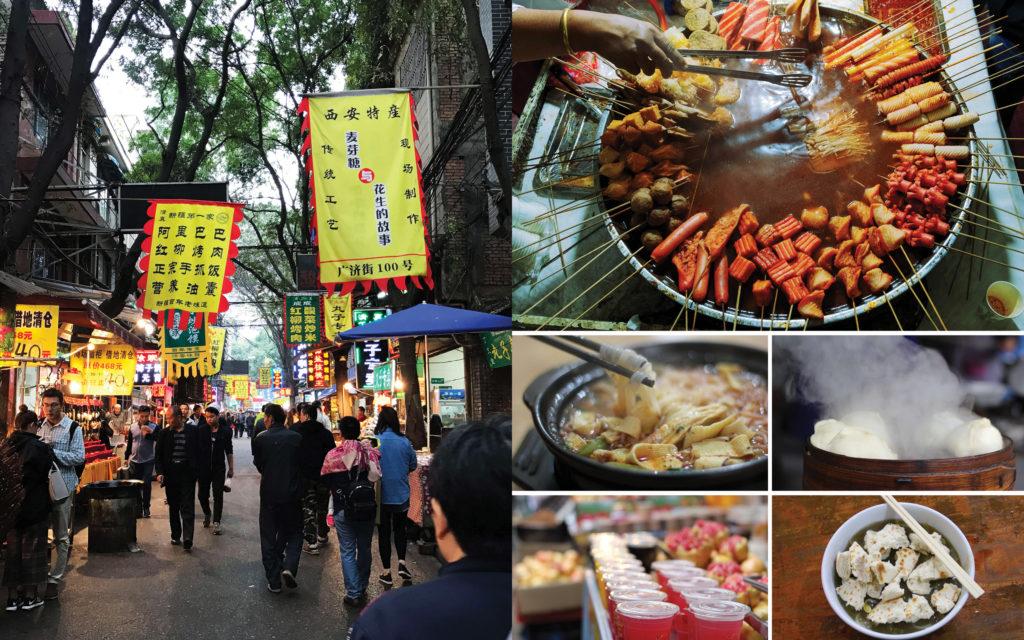 Left: The Muslim Quarter street; Right: Delicious halal food including noodles, dumplings, kebabs, and more.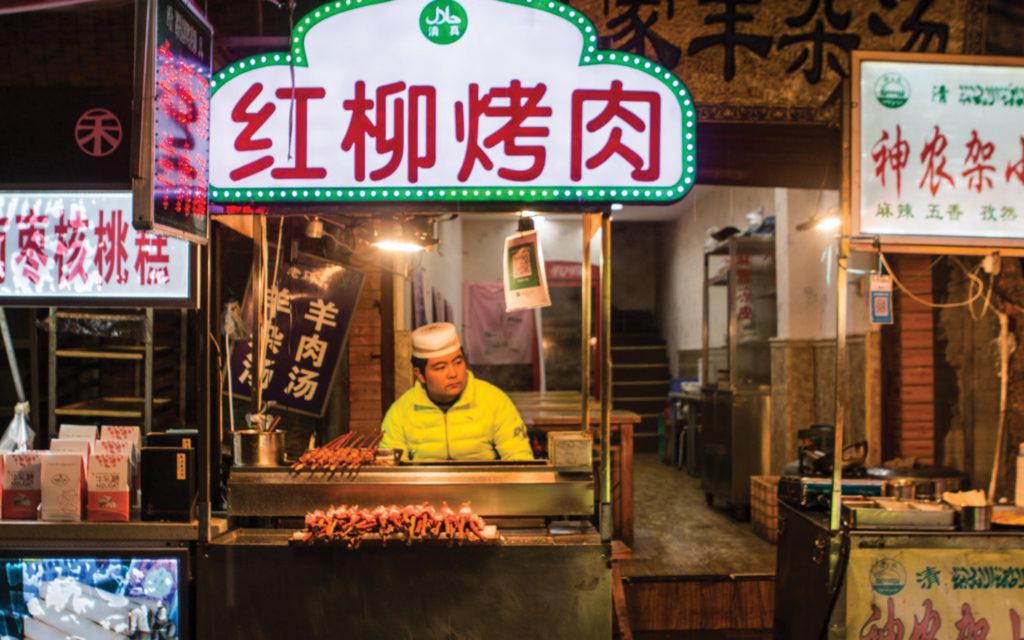 A Muslim vendor selling the famous "keebabs"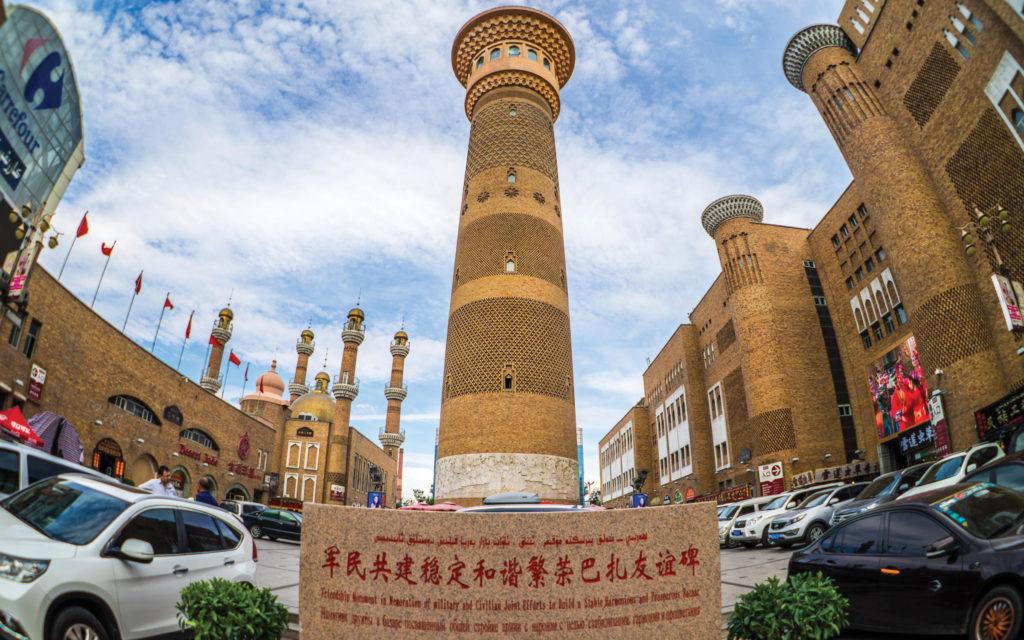 The International Grand Bazaar of Urumqi, Xinjiang Province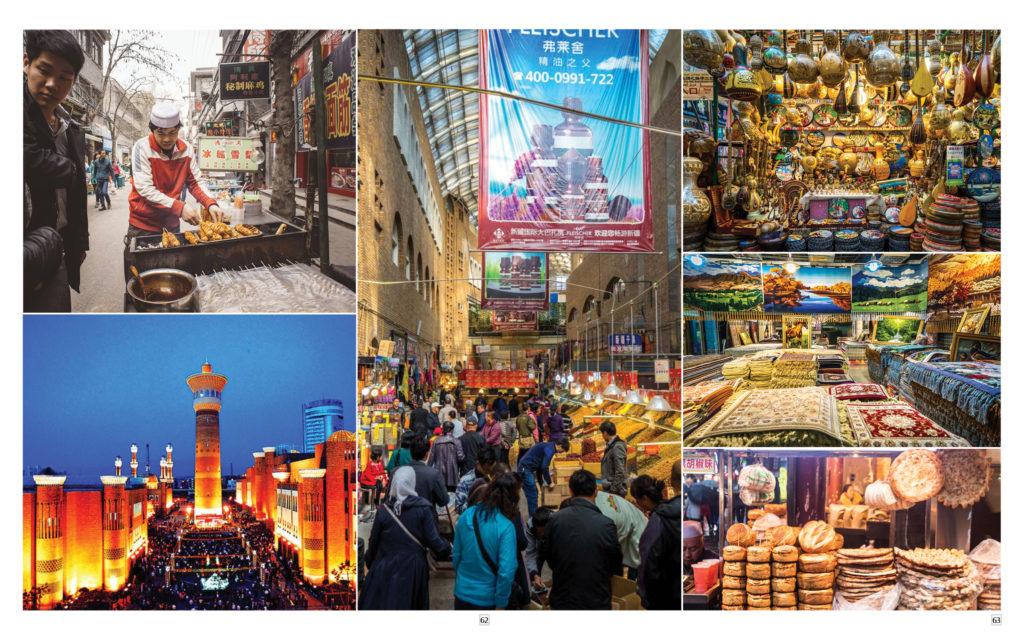 Shops and vendors at the Grand Bazaar and the Muslim Quarter
---